Easy Bubble Waffle Recipes You Can't "BLOW"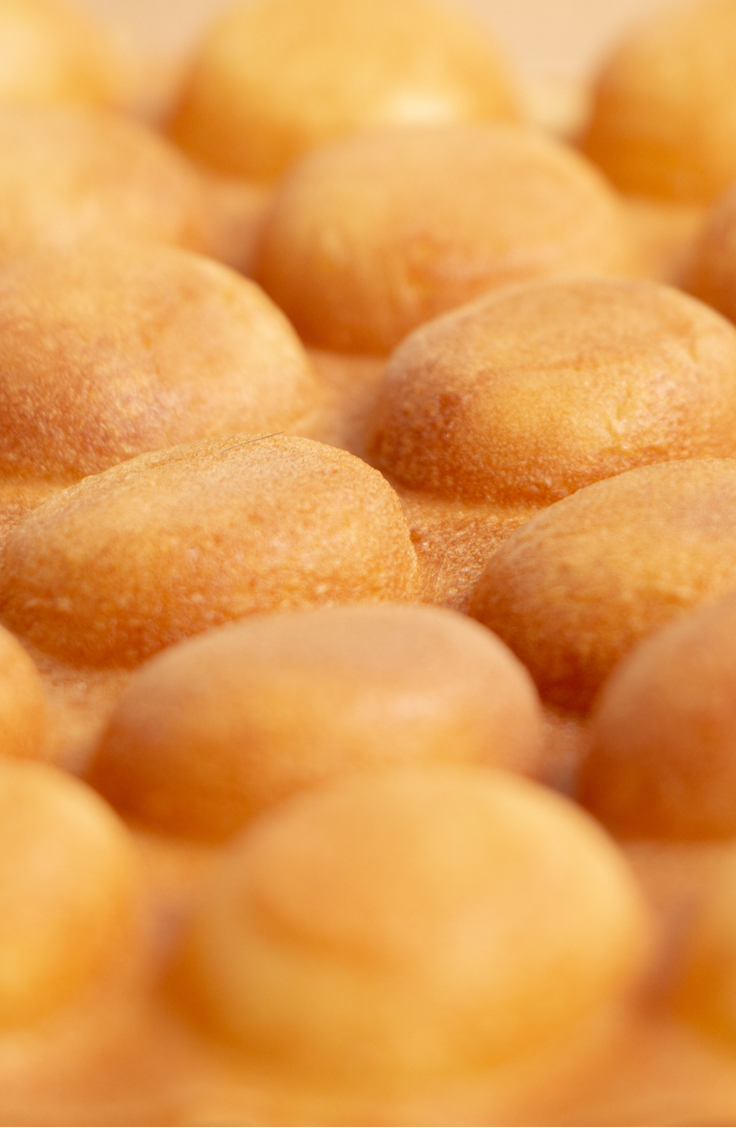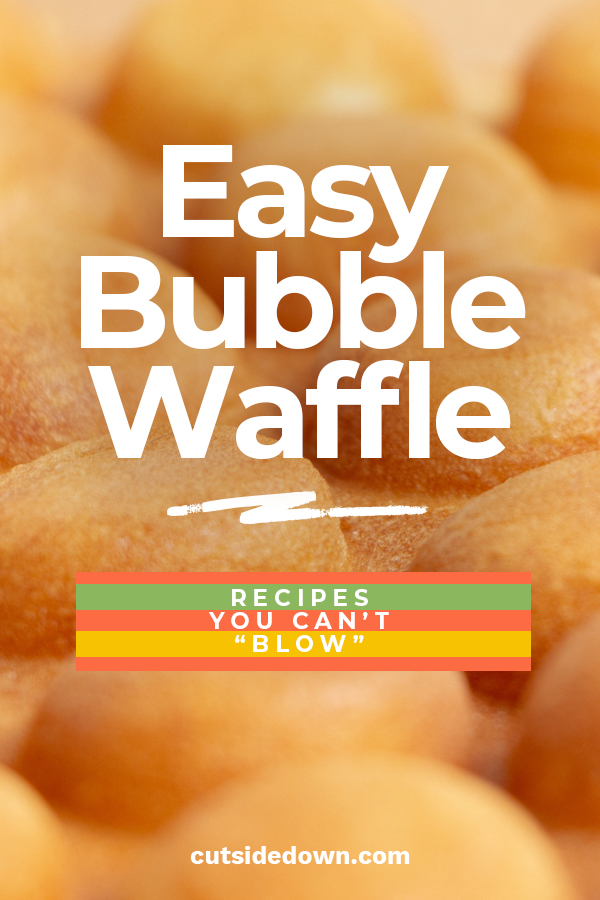 If you haven't seen all the hype surrounding bubble waffles, then you're not alone. However, if you love breakfast foods, then it's time you hop on this bubbly bandwagon! Bubble Waffles are a street food that hails from Hong Kong and is known as gai daan zai, or "little eggs" in Cantonese. This street food has become an Insta superstar which has turned it into the must-have breakfast food of the moment. So hop on this bubble bandwagon and let's get cooking!
The first thing you need to do is purchase a bubble waffle maker. There are a couple of different cooking methods, but I'm all for what's easy, which is definitely this electric bubble waffle maker. It's not super expensive, but it is really easy to cook your bubble waffles and clean up when you're done.
Now that you have your bubble waffle maker, you're ready to hop in with both feet and make some tasty recipes. So, without further ado, here are some recipes that you can't blow when using your bubble waffle maker!
Recipe 1: Basic Bubble Waffle Mix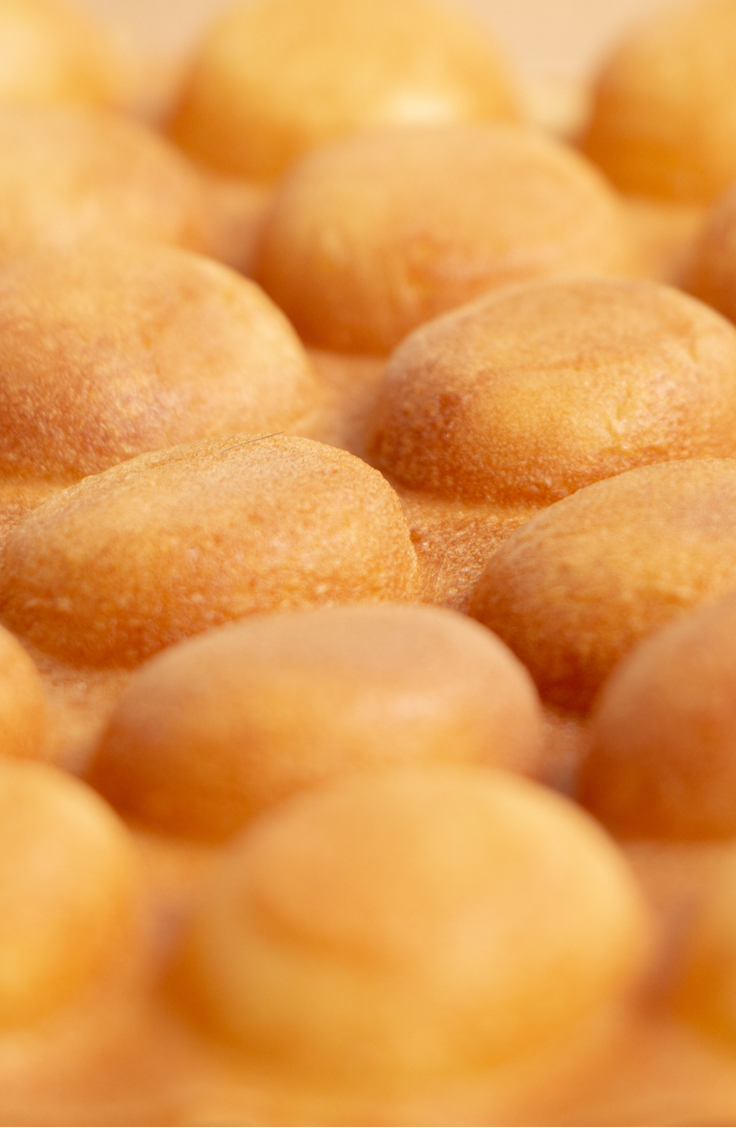 This is the basic recipe that you can use as a base for any meal-from ice cream cones to tacos!
Ingredients:
4 egg yolks
3/4 c. milk
2 tsp. vanilla extract
1/3 c. melted butter
3/4 c. granulated sugar
1 c. plus 2 Tbsp. flour
1 1/2 tsp. baking powder
1/8 tsp. salt
6 egg whites, beaten to stiff peaks
cooking spray
Process:
Start by plugging your bubble maker in and getting it up to temp. While it's heating up, whisk together the yolks, vanilla, milk, butter, and sugar in a mixing bowl until well combined. Next, in a separate bowl, mix flour, baking powder, and salt together until incorporated. Then whisk the egg yolk mix into the flour mix until you have a smooth batter that is well blended.
The next step is to gently add the egg whites to the egg yolk mixture. Start by gently folding about a third of the egg whites (beaten into stiff peaks) into the batter. Then continue adding egg whites into the batter and folding until evenly combined.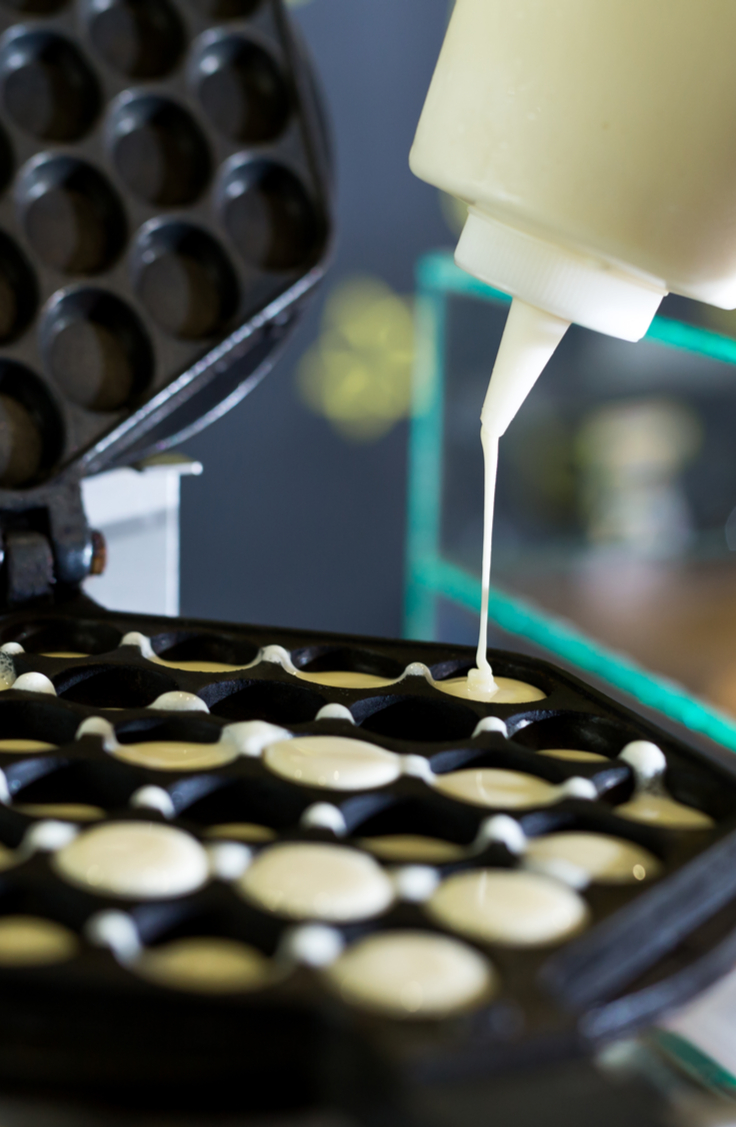 Now that your batter is done, you're ready to make your waffles! It's important to make sure you coat your waffle maker with a non-stick spray before cooking. Some reviews suggest doing so before you heat up the waffle iron, but you do you. Begin by pouring about 3/4 c. of the batter into the waffle iron and close the lid. Next, flip the waffle iron over 180 degrees on both sides so that the batter can coat each of the bubbles. When the machine beeps, the waffles are done! If you want your waffles a little more crispy, then leave them in an additional minute past the timer. Last, remove with a spatula and set aside. You can turn these into tacos, waffle cones for ice cream, or whatever your heart desires!
Recipe 02: Bubble Waffle Cones
Everything is better when a little ice cream is involved.
Ingredients:
Cooked bubble waffles (see recipe 01)
Toppings: marshmallows, chocolate sauce, fresh fruit, crushed cookies, etc.
Ice cream (in the flavor of your choice)
Paper cups (like these)
Process:
Begin by making your bubble waffles. It's a good idea to make these a little bit extra crispy so that they don't absorb too much of the ice cream. When the waffles are hot and fresh off the iron, remove with a spatula and immediately form into cones. Then place inside of paper cups or wrap with parchment paper. This will help the shape to stay. Last, scoop a scoop or two of ice cream into the cone and top with desired toppings. Serve and enjoy!
Recipe 03: Bubble Waffle Sandwiches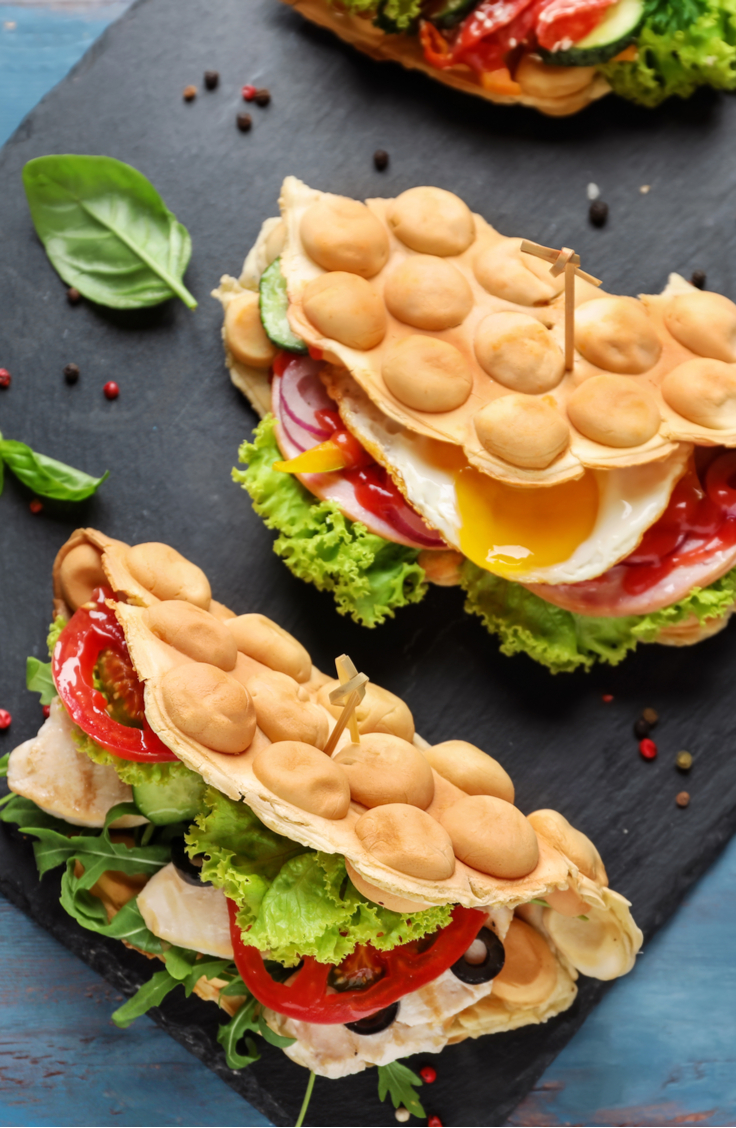 These are great on the go, and they provide just enough crisp to softness ratio!
Ingredients:
Cooked bubble waffles (see recipe 01)
Veggies: butter lettuce, tomatoes, cucumbers, olives, red onions, etc.
Sliced Meat: turkey, ham, bacon, prosciutto, etc.
Sliced Cheese: cheddar, Havarti, swiss, provolone, etc.
Condiments: mayo, mustard, ranch, etc.
Optional: over-easy eggs, cooked chicken breasts, shredded pork, etc.
Process:
Once you've made your bubble waffles, simply fold them in half and set aside. Next, set up a buffet or assemble the sandwiches on your own, and serve! These are portable, easy to eat on the go, and entirely delicious.
There you have it! The next time you're looking to spice up your dessert or your dinner, try pulling your bubble waffle maker out and seeing what you can concoct. From walking tacos to sandwiches to ice cream cones, the possibilities are endless!
---
---