Martha Stewart Cook Alike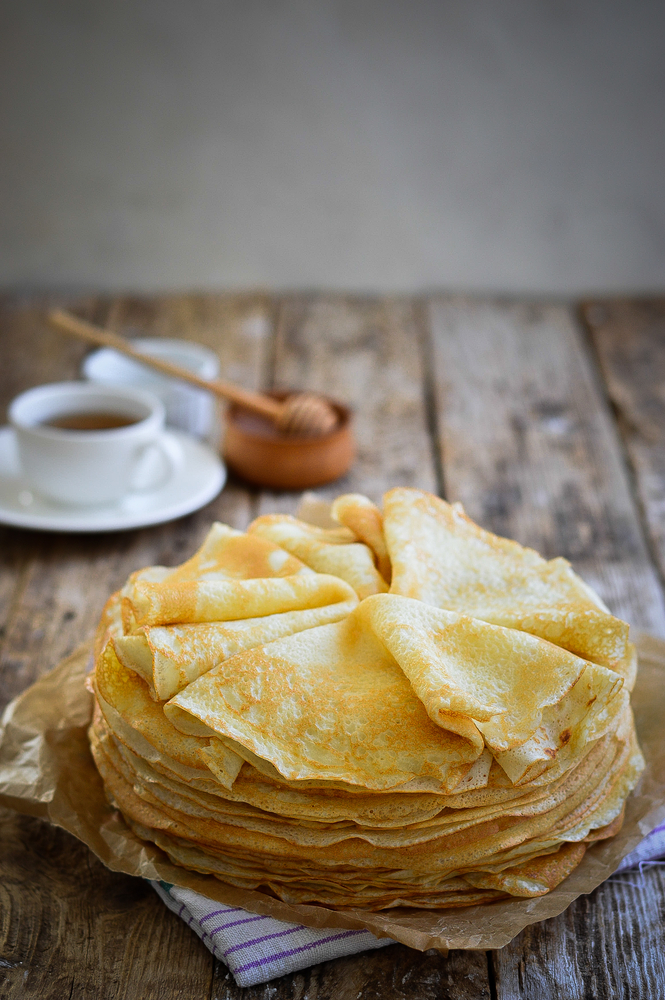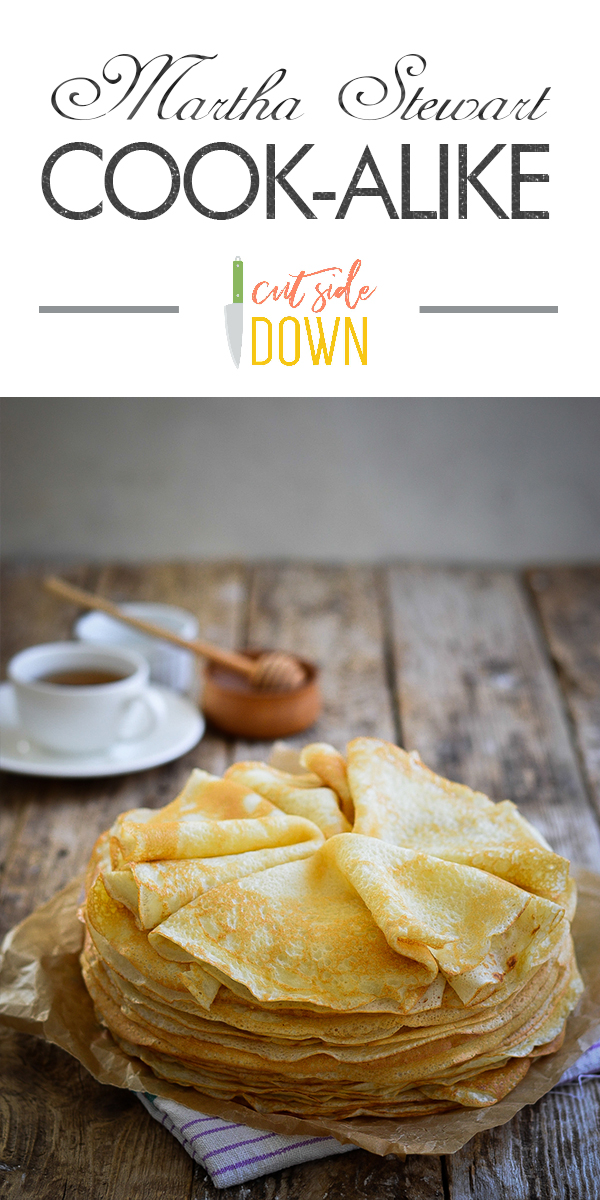 You might not look like Martha Stewart, but that doesn't mean you can't cook like her! Let's be honest, when it comes to all things involving homemaking, Martha Stewart is kind of the queen. From folding fitted sheets to baking to cooking, she has the whole homemaking thing down to a very exact science.
So how do you cook like Martha? The answer is simple. You cook with the best, you cook simply, and you cook from scratch. I know that some of her recipes can seem intense because of how many steps are involved, but if there's one thing about Martha, it's that she prefers making everything herself rather than using premade ingredients. What's the benefit? Well, you know exactly what's going in your dishes and you have more control over the quality of the food you're serving your family. It might be a little more time consuming, but what you're getting in return is worth it!
To help you cook like Martha, I've gathered three of her best recipes. These are simple, tried, and true recipes that can help you dip your toes in the deep end of cooking and baking. Good luck!
Martha Stewart Cook Alike
Recipe 01: Simple Crepe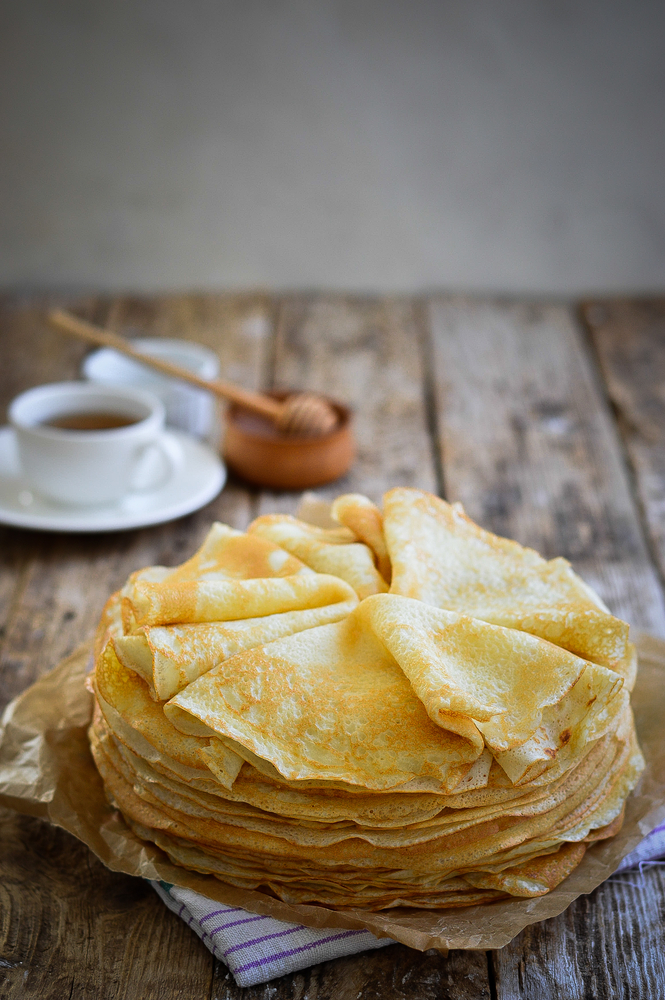 Why crepes? Because they are simple, they are versatile, and they go beyond just breakfast!
Ingredients:
1 c. unbleached all-purpose flour
1/4 tsp. kosher salt
4 large room temperature eggs
1 Tbsp. granulated sugar
 1 1/2 c. room temperature whole milk
3 Tbsp. unsalted butter, plus additional for brushing
Process:
This is best done using a good blender like this one or an immersion blender like this one. Start by pureeing your flour, sugar, salt, milk, eggs, and butter until completely smooth. When you have a well-combined mix, refrigerate it for at least 30 minutes before beginning to cook. This allows the butter to harden just a little bit, giving you better crepes.
When you're ready to cook, heat an 8-inch skillet (or crepe pan) over medium heat. When the skillet is hot, lightly coat it with butter before quickly pouring 1/4 c. of batter into the middle of the pan. Then in a swift manner, swirl the batter around so that it evenly coats the bottom of the skillet. Allow to cook for 1-2 minutes until golden and the edges begin to lift. Gently flip the crepe (you can use your fingers or a spatula) and cook on the second side until set and golden, about 30-45 seconds. Allow crepes to cool on a plate after brushing with butter.
Continue until you've used all your batter and have a nice stack of crepes. You can serve them hot or room temperature depending on what you're using as a filling.
Recipe 02: Soft and Chewy Chocolate Chip Cookies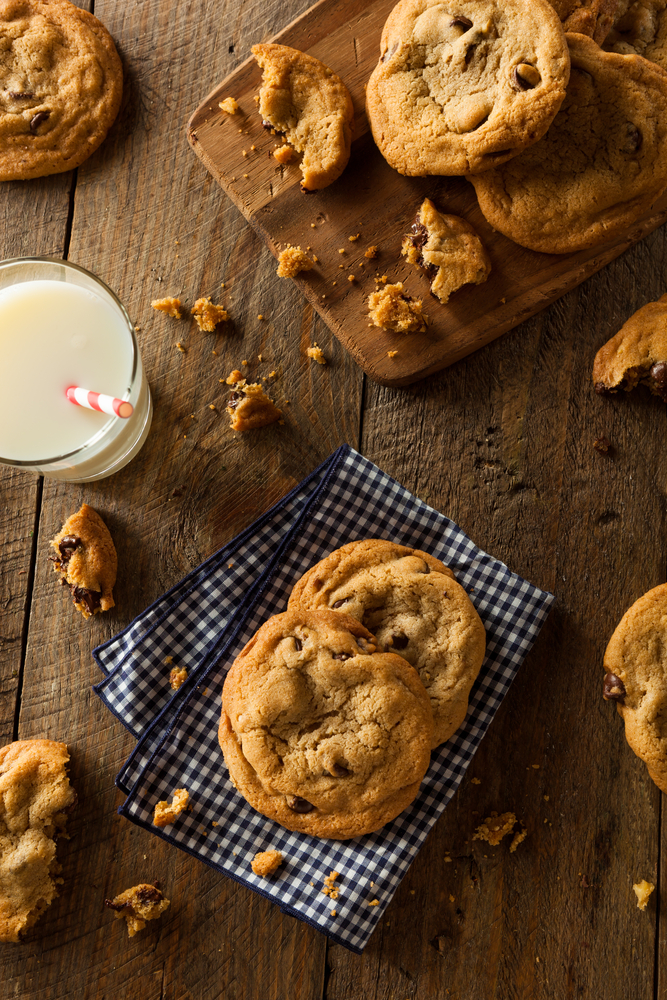 There are few things better than a warm chocolate chip cookie, and these are the perfect combination of chewy and soft!
Ingredients:
2 1/4 c. all-purpose flour
1 c. unsalted room temperature butter
1/2 tsp. baking soda
1/2 c. granulated sugar
1 c. light brown sugar
1 tsp. salt
2 tsp. pure vanilla extract
2 large eggs
2 c. semisweet chocolate chips
Process:
Start by heating your oven to 350F and lining a baking sheet with parchment paper. Then in a small bowl whisk your dry ingredients together (flour, baking soda, salt). In your mixer with the paddle attachment, mix the butter with both the granulated and brown sugars until they are light and fluffy. After you have reached your desired fluffiness, reduce the speed and add in your vanilla and eggs. Continue to beat until well combined, about 1 minute.
To finish, mix in the flour mixture until just combined and then stir in the chocolate chips. To bake, drop a tablespoon ball two inches apart on your prepared baking sheets. Bake the cookies for about 8-10 minutes or until they are golden brown on the edges. Remove and allow to cool on the baking sheet for a minute or two before moving them to a wire rack. Store in an airtight container for up to a week (if they last that long!).
Recipe 03: Pan Fried Strip Steak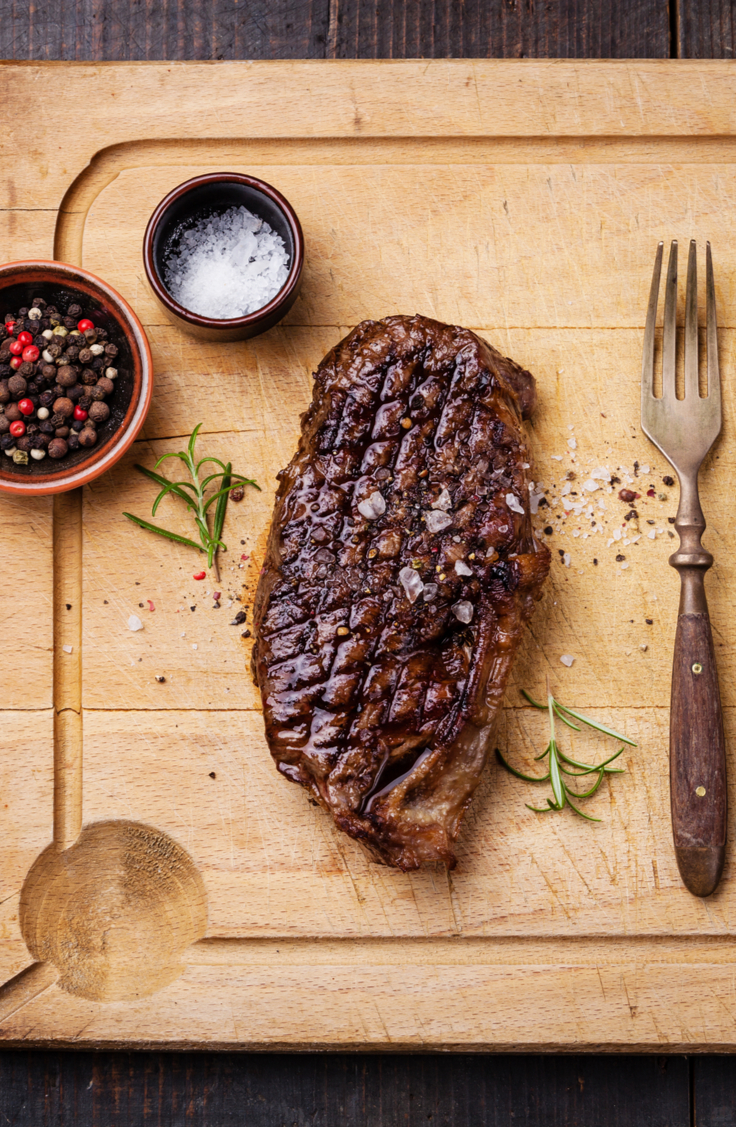 Budget-friendly and easy to whip up on a weeknight, this recipe is a classic example of Martha's ingenuity and efficiency.
Ingredients:
2 strip steaks, 1 inch thick, room temperature
1 tsp. unsalted butter
kosher salt and fresh pepper
Simple Steak Sauce: 1/3 c. red wine, 2 Tbsp. butter
Process:
Start by getting your cast iron skillet up to heat by setting your stove on high for five minutes. While the skillet is heating up, season your steaks with salt and pepper. When your skillet is hot, put 1/2 tsp. butter in your pan and immediately top with a steak. Repeat with your second steak. Allow the steaks to cook (don't move them) until you get a nice golden crust that forms, which should take 3-4 minutes. Then flip and allow to cook on the other side for 2-4 minutes more depending on your desired doneness. When done, transfer to a cutting board and allow to rest for at least five minutes (this is super important!) before slicing.
Last, it's time to make your steak sauce. Do NOT wash your skillet when your steaks are done. Instead, turn the skillet to high heat and add your wine. While the wine starts to simmer, scrape the yummy browned bits from the bottom and continue to simmer for a few minutes until the mixture starts to reduce. Lastly, swirl in the butter and allow to simmer for another minute before drizzling over your steaks. Yum!
And there you have it-three recipes from Martha Stewart herself that are guaranteed to be delicious. Happy cooking and baking!
---
---