Super Cool Summer Drinks For Kids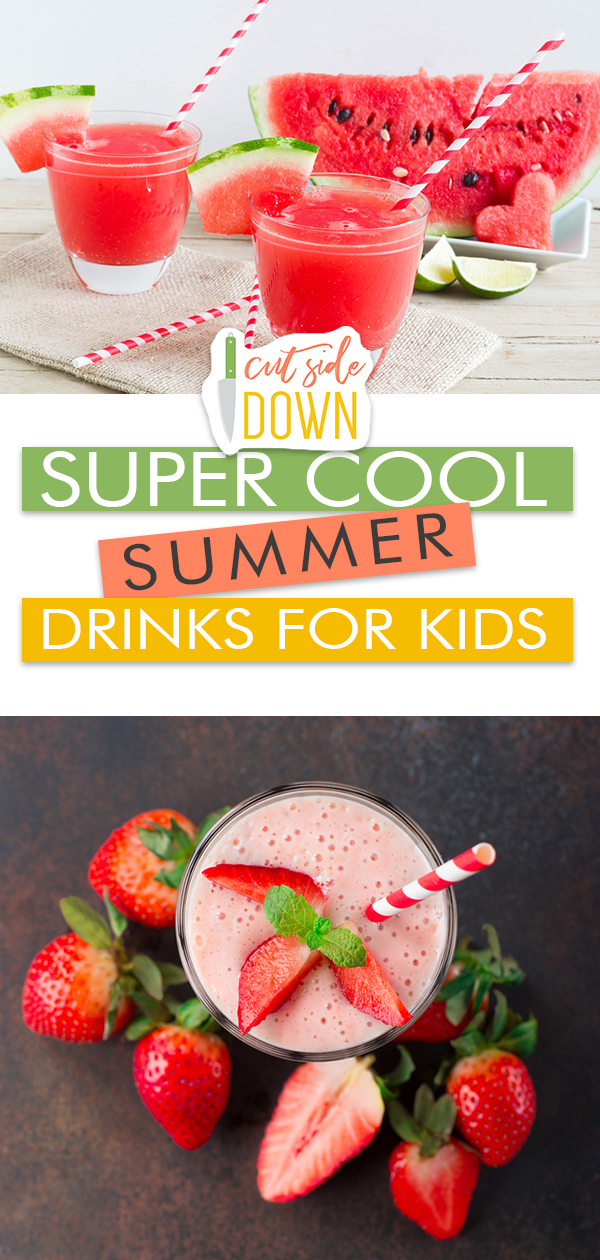 Summer is a great time to get your kids in the kitchen, and then get them outside! There really isn't a better way to involve them than with making some easy summer drinks in the kitchen. These recipes come together quick and easy, which makes it great for littles, and are easy on the mommas and dads who are helping. So, here are four wonderfully cool summer drinks for kids!
Orange Creamsicle Floats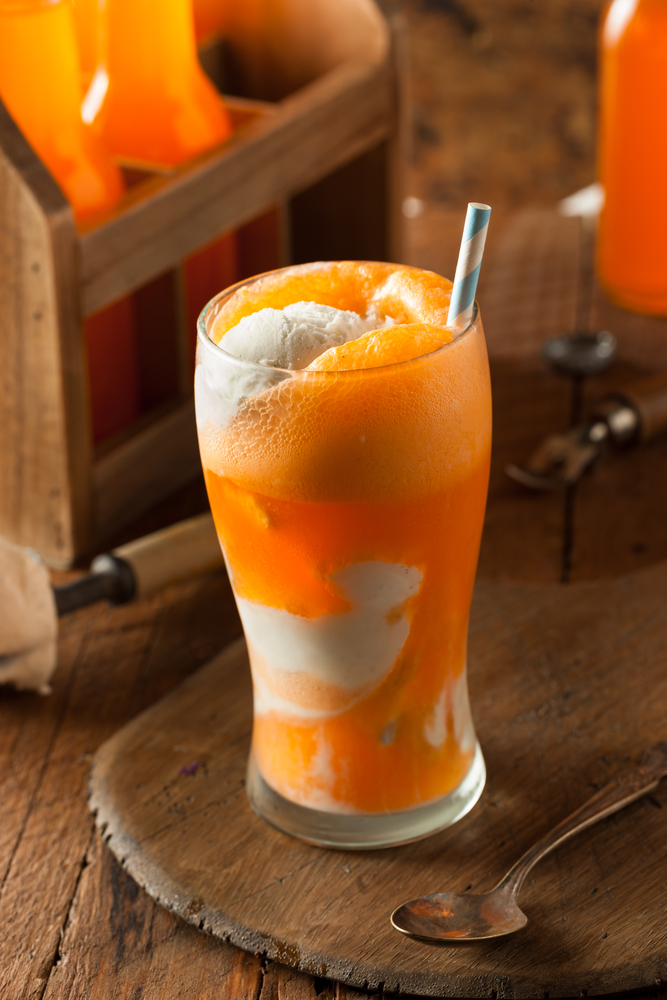 Ingredients:
Old Fashioned Vanilla Ice Cream (splurge and get the good kind, it's worth it)
Orange Creme Soda
Whipped cream (in the can)
Fun glasses for your floats!
Process: Fill your glasses 1/2 full with the soda. Then, using an ice cream scoop like this one, scoop out 2-3 scoops of vanilla ice cream into the glasses. Top with more soda, a swirl of whipped cream, serve, and enjoy!
Watermelon Lemonade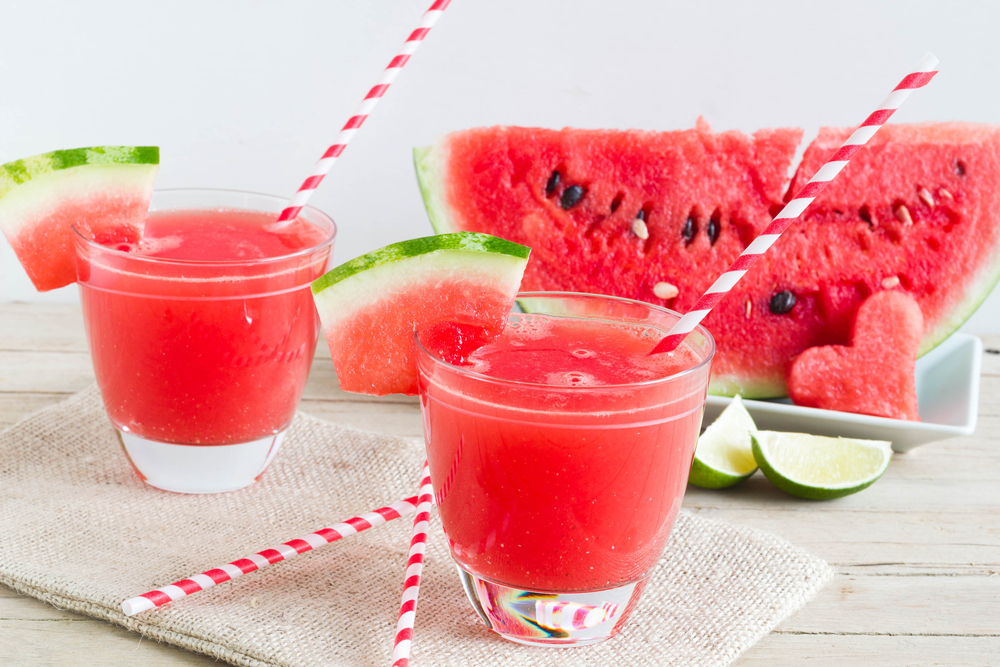 Ingredients:
6 cups cubed seedless watermelon, cold
4 cups cold water
3/4 cup lemon juice, strained and cold
2/3 cup sugar (more or less to taste)
Ice and mint for serving
Process: Put your watermelon in a blender (like this one) and pulse until it's pureed perfection. You should have about 4 cups. Pour them through a mesh strainer and into a bowl. In a pitcher (like this darling one), whisk the water, lemon juice, and sugar until its dissolved. Stir in the watermelon, then add ice. Chill in refrigerator until ready to serve. Garnish with mint or lime wedges!
Strawberry Milkshake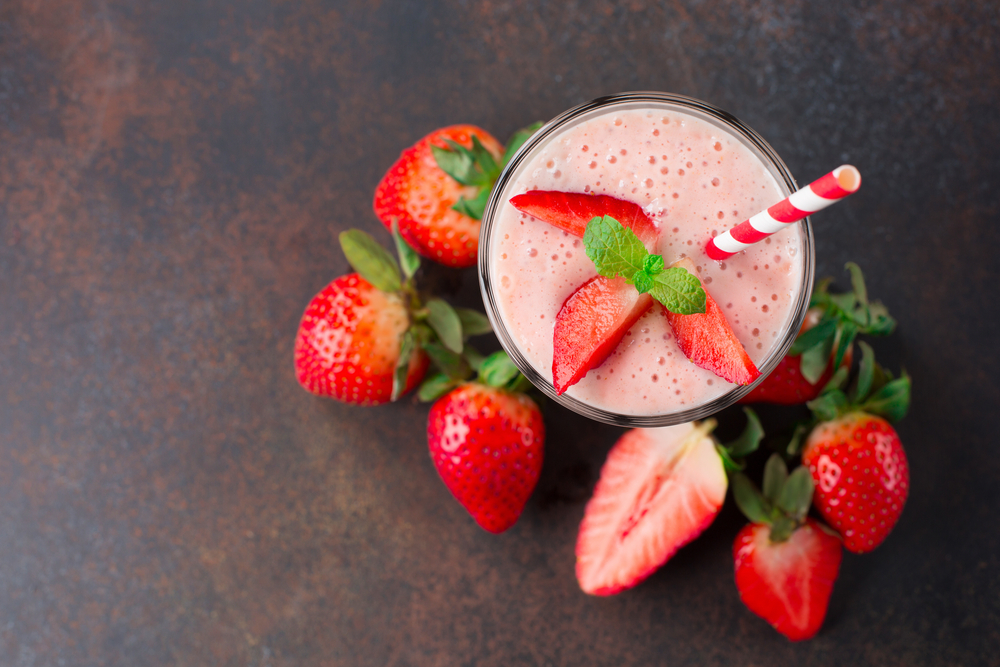 Ingredients:
1/2 lb. strawberries, cut and halved
1 Tbsp sugar
1 tsp vanilla
1 pint vanilla ice cream
1/2 cup milk
small strawberries for garnish
Process: After you've washed, cut, and hulled the strawberries, add them to a bowl with the sugar and vanilla and mix until well combined. Let it sit for at least half an hour and up to 1 hour. Put the strawberry mixture with the juices, ice cream, and milk into a blender. Blend until smooth and creamy. Put in these darling mugs, and garnish with some small fresh strawberries.
Sangria Mocktail
Ingredients:
3 cups seasonal fruit (feel free to mix and match):

1 cup raspberries
1 cup sliced strawberries
1 cup blackberries

1 Tbsp sugar
1 1/2 cups white grape juice (chilled)
1 1/2 cups berry juice (chilled)
1 (12 oz) can ginger ale (chilled)
Process: In a medium bowl, mix your fruit and sugar until well combined. Let it sit at least 20 minutes. Transfer the fruit and juices into a pitcher, then add the white grape juice, berry juice, and ginger ale. Stir gently. Serve over ice.
And there you have it! So, get some quality kitchen time in with your kiddos and have fun making some delicious summer drinks with them at the same time. Happy mixing, and happy summer!
---
---