Top 10 Hot Chocolate Bar Toppings
The first snow has fallen, which means the time is right for the Hot Chocolate Bar to make its appearance at all parties, get-togethers, and weddings. If you haven't ever put together a Hot Chocolate Bar before, then don't despair! These can be as easy and simple or elegant and detailed as you want. Here are some of the hot chocolate bar toppings basics to get you started.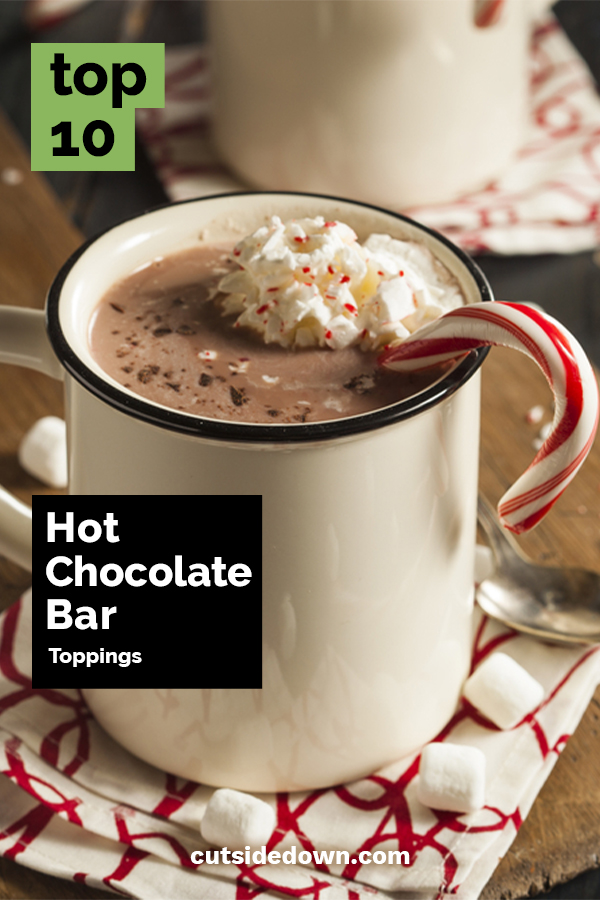 Hot Chocolate Bar Idea 01: Drinkware
Mugs are a must at any holiday party or winter wedding if you have a Hot Chocolate Bar. You can grab some simple white stoneware mugs for just $1 here. If you want something a little fancier, these have a gold rim, these have holiday sayings on them. If you're not sure about purchasing mugs (and cleaning them) for your Hot Chocolate Bar, then I'd suggest getting some disposable paper cups made for hot drinks like these.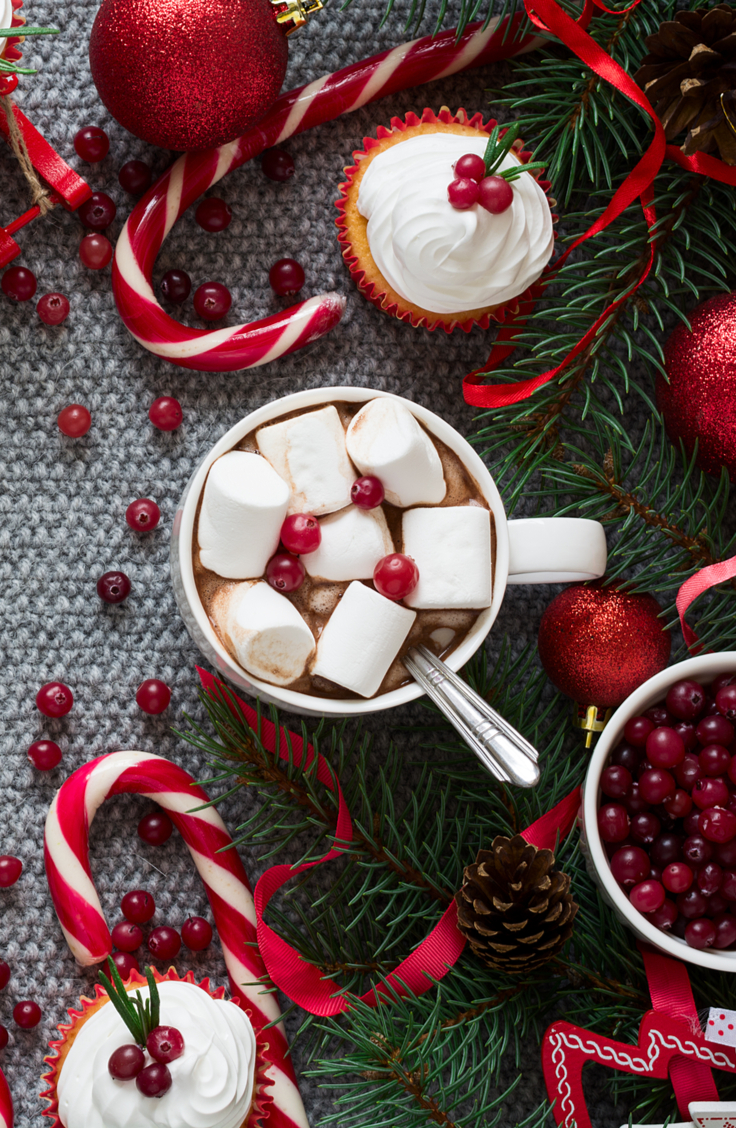 Hot Chocolate Bar Idea 02: Signage
Once you've got your drinkware settled, the next thing you need to grab is some signs to let your guests know what the toppings are. Sure, some will be easy to identify, like plain marshmallows. But if you have any potential guests coming to your winter wedding or holiday party who might have allergies, it's a nice way to make sure they can sip in comfort knowing what's going in their cup. Grab some darling chalkboard signs here, or some metal cardholders here.
Hot Chocolate Bar Idea 03: The Chocolate
Now that you have the stuff, it's time to get to the most important part of any Hot Chocolate Bar: the Hot Chocolate! You can totally opt for multiple types of hot chocolate: white, milk, dark, etc. I prefer to offer a creamy basic hot chocolate for my guests to doctor up as they see fit. Why make things overly complicated? You can totally opt for using the store-bought stuff, I love some Stephen's Hot Cocoa! Or you can choose to make your own Hot Chocolate from scratch. It's not difficult and it is definitely delicious!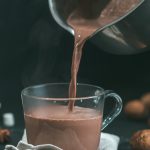 Print Recipe
Basic Hot Cocoa Recipe
Smooth, Chocolatey, and perfect with toppings!
Ingredients
½

C.

sugar

¼

C.

baking cocoa

(or melted chocolate)

dash

salt

⅓

C.

hot water

4

C.

milk

¾

tsp.

vanilla extract
Instructions
Begin by whisking the cocoa, sugar, and salt together in a medium-sized saucepan. Then add the water and bring to a boil while stirring constantly. Allow the mixture to boil for about two minutes before stirring in the milk and bringing it up to temperature. Do not bring the hot chocolate back to a boil! When the mixture is hot, remove from heat and stir in the vanilla. Whisk with an immersion blender until light and frothy, then serve!
Hot Chocolate Bar Idea 04: The Toppings!
Now that you have the basics covered, it's time to get to the real reason you're having a Hot Chocolate Bar: the toppings! Hot chocolate is delicious all by itself, but if you really want to take it up a notch try adding some toppings. Start with having dishes for the topping and spoons to dish them out with. You can grab some white square dishes here, some awesome geometric ramekins here, and some serving spoons here. Once you have your set up ready, it's time for the toppings! Here are some suggestions for both a holiday party and a winter wedding. Because they will differ slightly in the number of people you're serving, they have slightly different needs.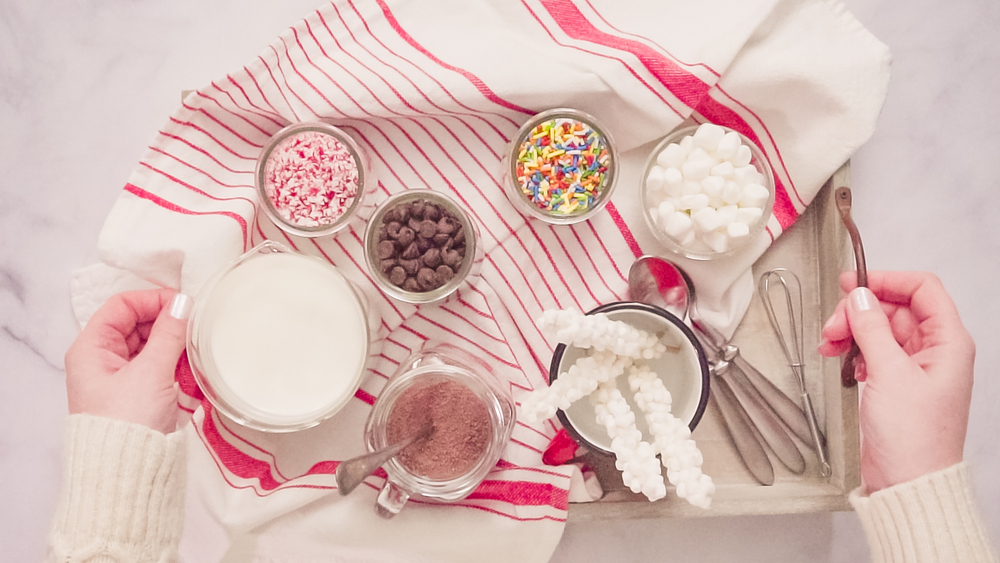 Hot Chocolate Bar Toppings: Holiday Party Edition
Flavor Additions:
caramels (the soft square kind in the plastic wrapper)
chopped toffee bits
coarse sea salt
Assorted syrups (peppermint, raspberry, amaretto, and vanilla are our favorites!)
chocolate chips: white chocolate, milk chocolate, dark chocolate
crushed candy canes
Toppings:
mini-marshmallows
jumbo marshmallows
whipped cream (homemade or store-bought)
chocolate and/or caramel sauce
Extras:
Pirouettes (for stirring)
Candy Canes (for stirring)
Cinnamon Sticks (for stirring)
Rock Candy (for stirring)
Adult additions like Baileys, Kahlua, etc.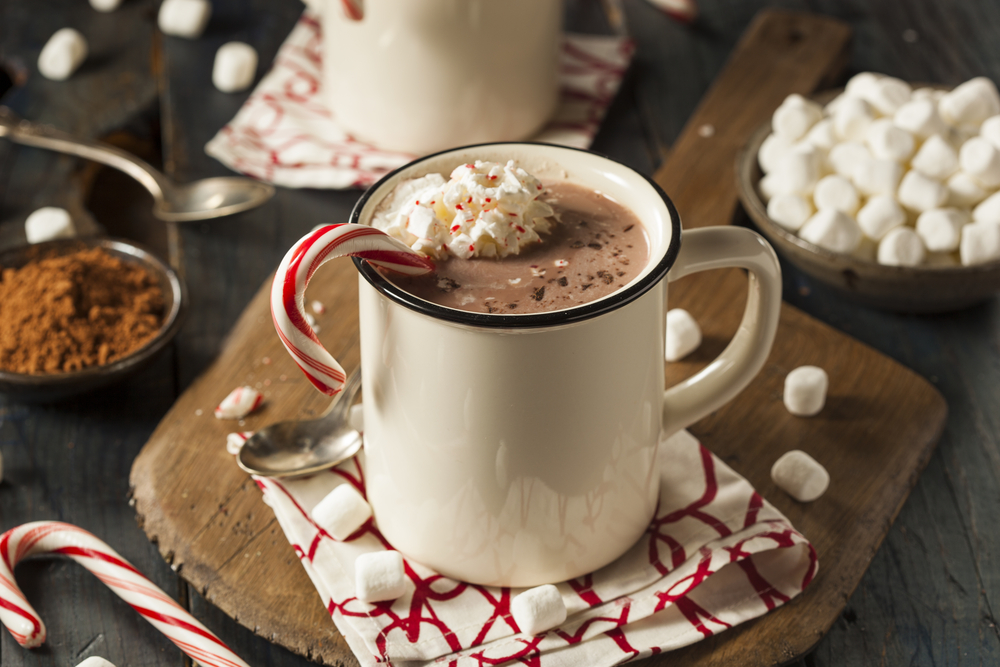 Hot Chocolate Bar Toppings: Winter Wedding Edition
Mix-ins for Everyone: caramel sauce, chocolate sauce, peppermint syrup, raspberry syrup
Mix-ins for Adults: Baileys, Kahlua, Amaretto, Peppermint Schnapps
Toppings: whipped cream, marshmallows, mini-chocolate chips, white chocolate chips, maraschino cherries, and sprinkles
Stirrers: assorted candy canes (cinnamon, peppermint, fruit-flavored, etc.)
Dunkables: Pirouettes, shortbread cookies, donut holes on a stick, pretzel rods, etc.
Now that you've got the basics, get on out there and celebrate the snowflakes with a nice hot cup of chocolate and your favorite people! Happy Holidays!
---
---