Cranberry Apple Stuffed Pork Loin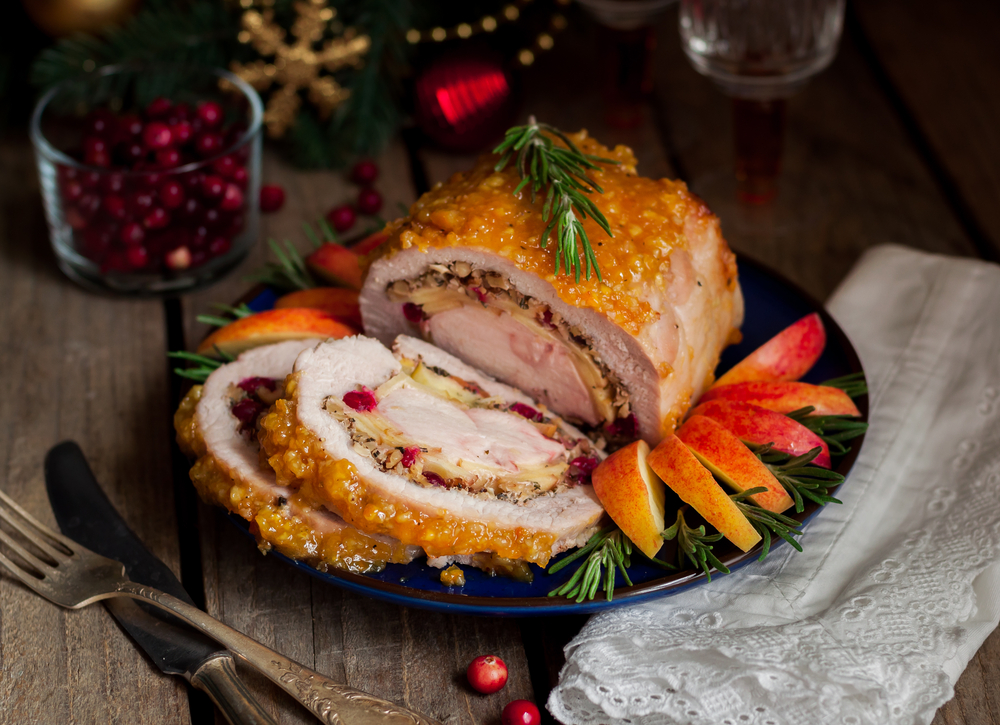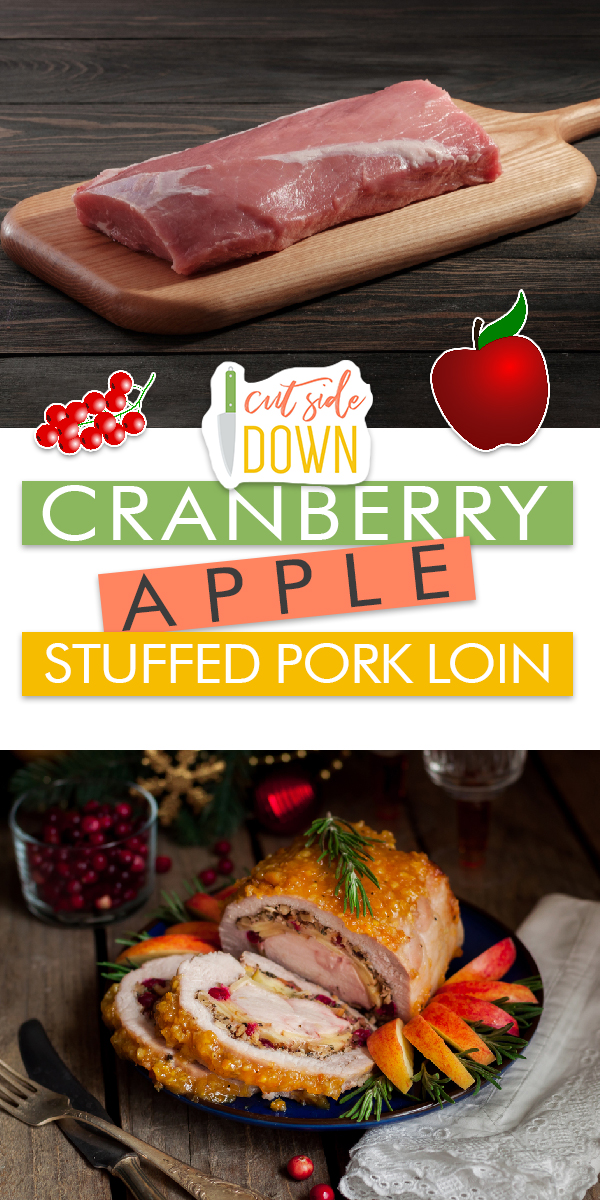 With the holidays fast approaching (and disappearing just as quickly) it's a good idea to have a solid dinner in your back pocket. I typically find that by New Year's, everyone is so done with turkey and ham that they are ready for a change. Enter this lovely recipe. It takes a little bit of elbow grease, but it's entirely worth it! It's formal enough that you could serve it for a more formal dinner, but simple enough that even my kids eat it.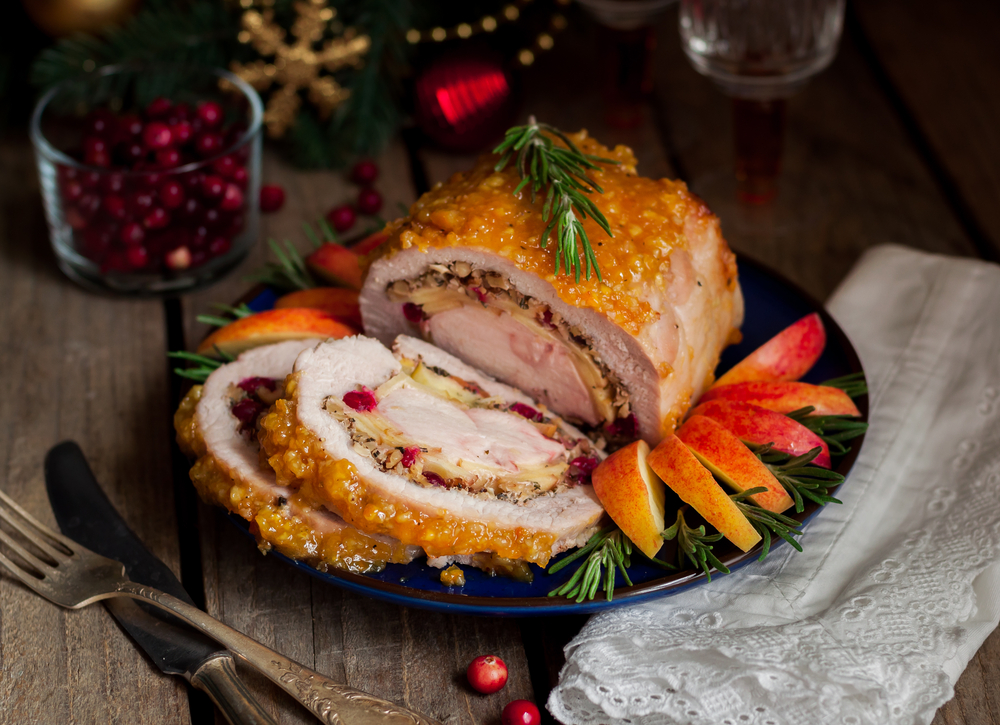 Before you start on this recipe, you've got to know a few things. Butterflying pork loin isn't something you can just hop in and do. There are some things you've got to check out first:
Cold roast works best. Pop that baby in the freezer for at least 15 minutes so that it's easier to cut.
Your knife matters. In this case, a sharp knife with a longer blade works best for those shallow cuts.
Slow and shallow wins! When you're butterflying the roast, you really need to make slow, shallow cuts so you've got control of what you're doing.
Parallel cuts. Try really hard to keep your knife parallel to your cutting board so you make even cuts and don't end up cutting through your roast.
Use your meat tenderizer. Once you've got them cut, pound them until they have an even thickness. It will make it easier to roll and cook more evenly.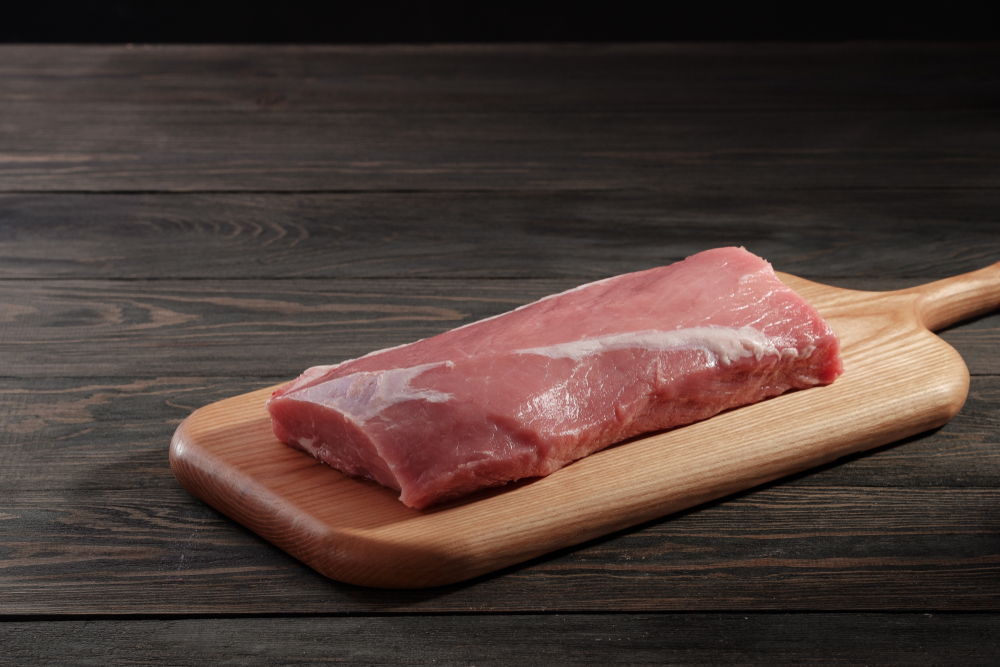 Ingredients
1 boneless pork loin, 3-4 lbs.
sea salt, fresh ground pepper
1/2 c. panko crumbs
1/2 c. chicken stock
1 c. peeled, chopped tart green apples (granny smith)
1/3 c. dried cranberries
1/3 c. chopped walnuts, toasted
1/4 c. minced shallots
2 Tbsp. pure maple syrup
1 tsp. minced rosemary
Kitchen string (to hold it all together)
Process: Start by warming your oven to 400F. Butterfly your pork loin by placing the fat side down. It's okay that one side is going to be thicker than the other. Using your knife and keeping your knife parallel to the cutting board, cut all the way down from the edge of the thin, long side and stopping about 1/2″ from the bottom of the roast. As you're cutting work on opening the roast (kind of like a book) and unroll the roast completely. Next up you've got to even it out by using your meat mallet. Season with salt and pepper and set aside. While it's resting, make your stuffing. Mix the stock, panko, apples, cranberries, walnuts, shallots, maple syrup, and rosemary until it's well combined. Spread this over the pork loin, making sure to leave about a 2-inch margin. Starting with end of the roast (opposite the fat layer), roll it up and secure it with kitchen string. It's best to tie it every 1-2 inches. Either pop that baby in the fridge if you're not ready to cook, or go ahead and put it in a roasting pan that has been coated with a little olive oil. Cook at 450F for 15 minutes, then reduce to 325F and bake for an additional 30-40 minutes. You want the pork to be 140F on the inside. Tent the roast with foil and let it rest-this is super important. Cut into sections and serve with the drippings drizzled on top (or make a gravy if you're up for it). Serve and enjoy!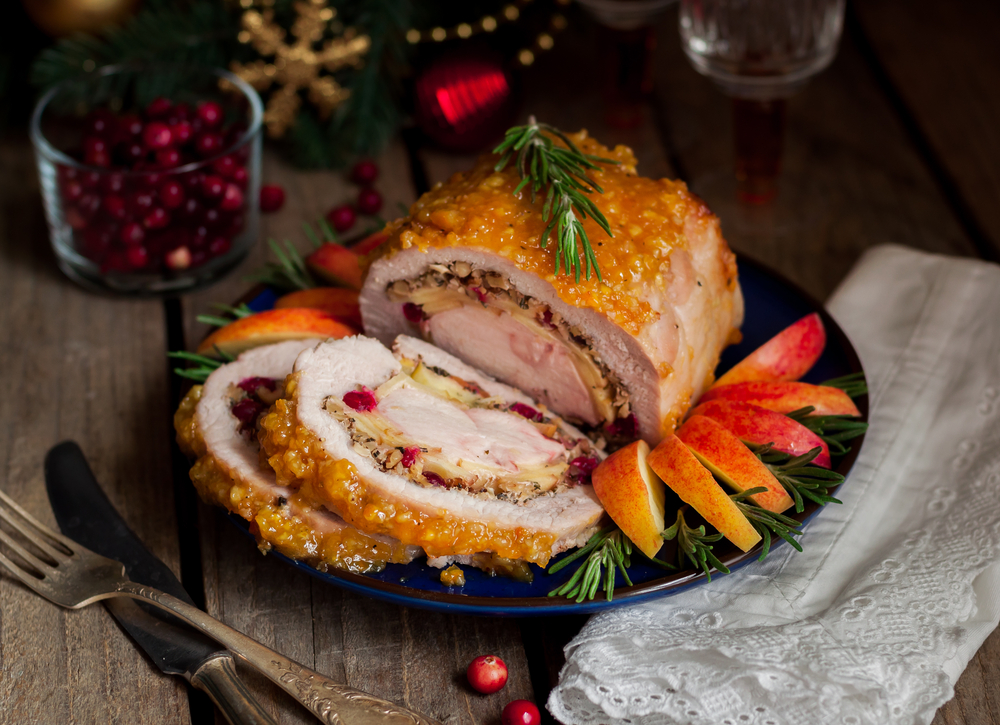 Happy cooking!
---
---