Cocktail Recipes For New Year's Eve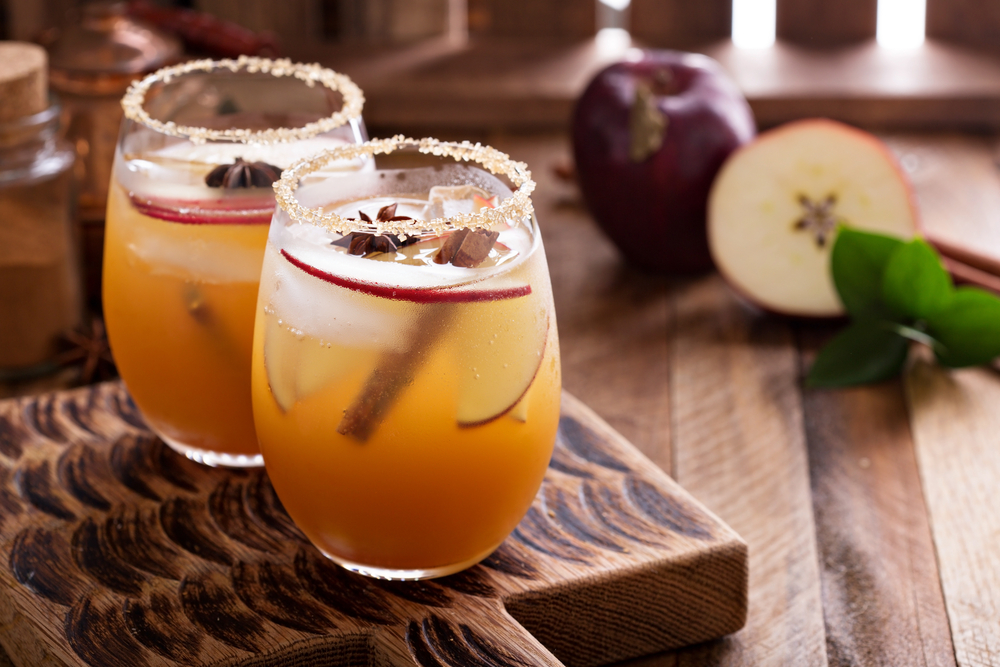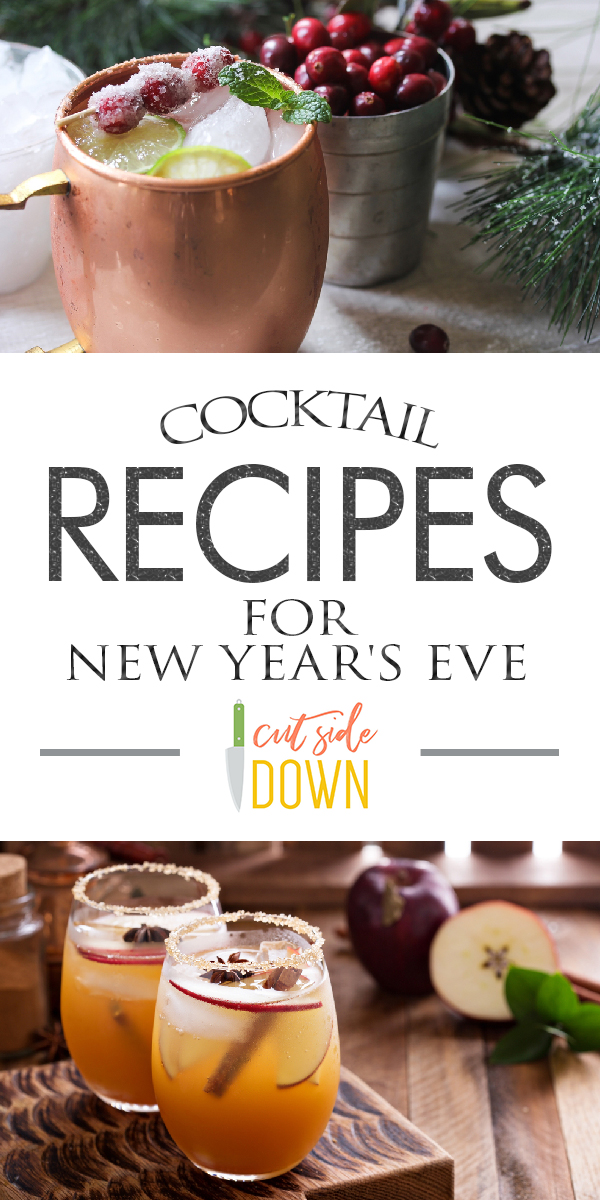 If you're planning a party on the last night of the year, chances are you're going to want something special to toast with when the clock chimes midnight. Whether you're looking for a true cocktail, or some mocktails for all, I've got the round up of drinks you can make to please everyone invited!
Things you need:
Drinkware: This is a must. It will elevate even the most boring drink so something special. If you're looking for something more extravagant, check these out. More in the mood for a bargain? I've gotcha. Look here.
Dispenser: If you're going to be making drinks for a large group, then a drink dispenser is a must. This one has two and comes with a label so you can make sure your guests know what they are drinking.
Drinks:
Jack Frosties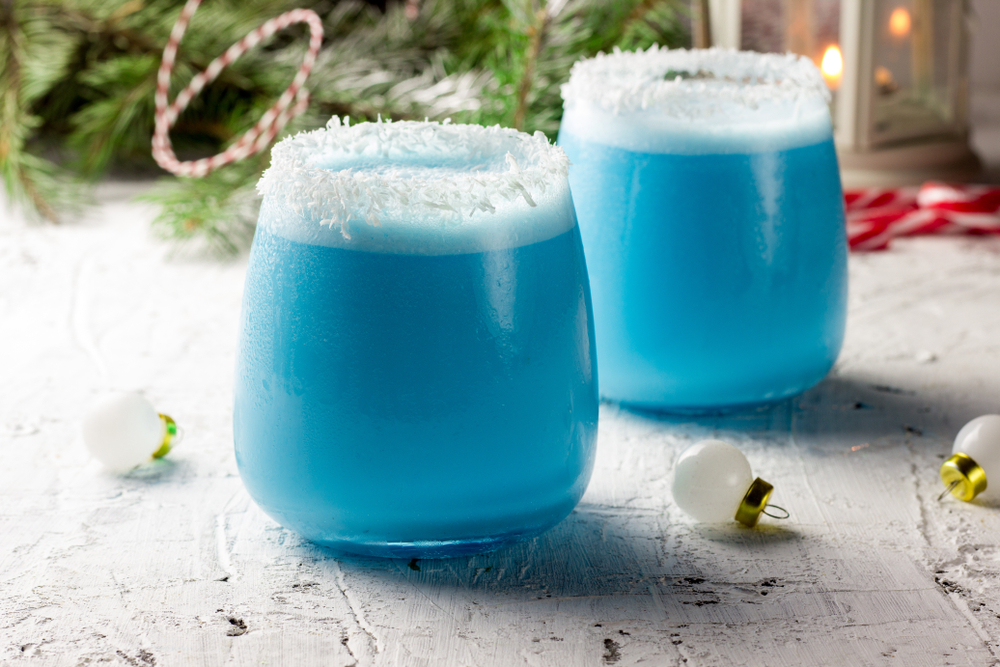 Ingredients:
1 c. vodka
1 c. Champagne
1/2 c. Blue Curacao
1/2 c. lemonade
3 c. ice
lemon wedge
white sanding sugar
Process: In your blender, combine the vodka, champagne, blue curacao, lemonade, and ice. Blend until combined. Run a lemon wedge around the rim of your glass and dip into sanding sugar. Pour the drink mix into the cups and serve immediately!
Jingle Juice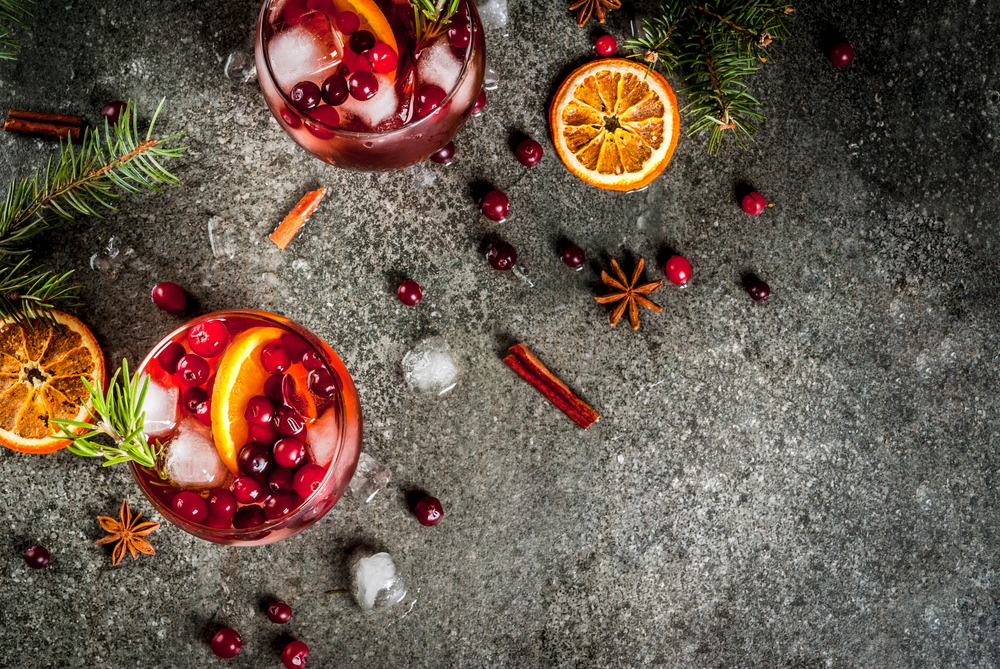 Ingredients:
4 c. Cran-Apple juice
2 bottles red moscato
1 bottle prosecco
1/2 c. vodka
2 c. frozen cranberries
1/3 c. mint leaves
1/2 c. sugar for rimming if desired
2 limes/oranges sliced
Process: Combine all ingredients in your dispenser and serve! Rim your classes if desired by running a lime or orange slice around and dipping the rim in sugar.
Cranberry Mule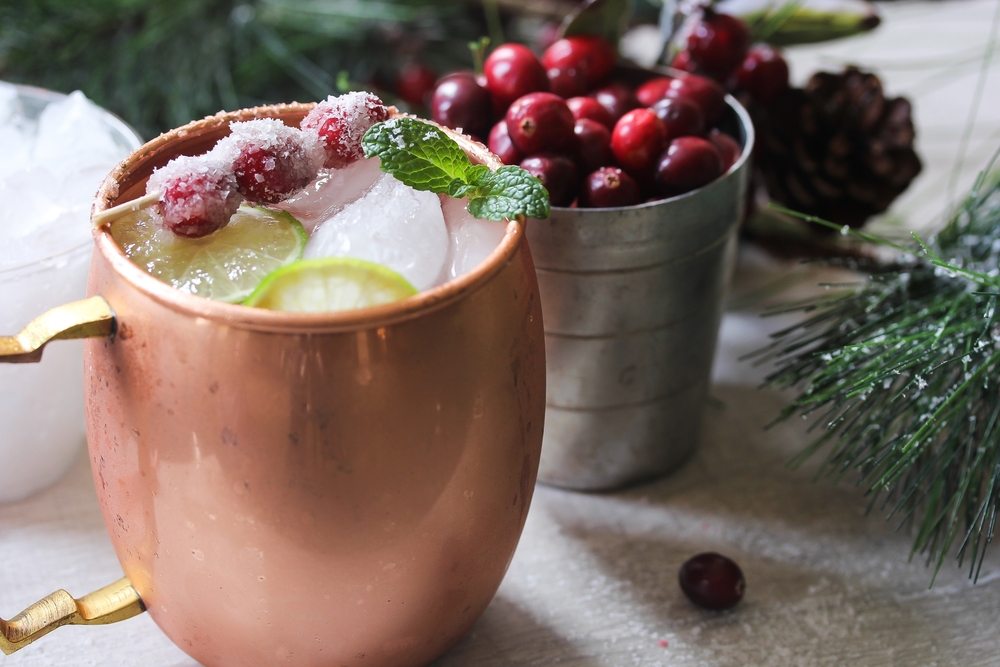 Ingredients
2 oz. cranberry juice
2 oz. vodka
1/4 c. lime juice
3 oz. ginger beer
1 handful frozen cranberries
Process: Combine cranberry juice, vodka, and lime in a class. Add ginger beer and frozen cranberries and garnish!
Spike Apple Cider Cocktails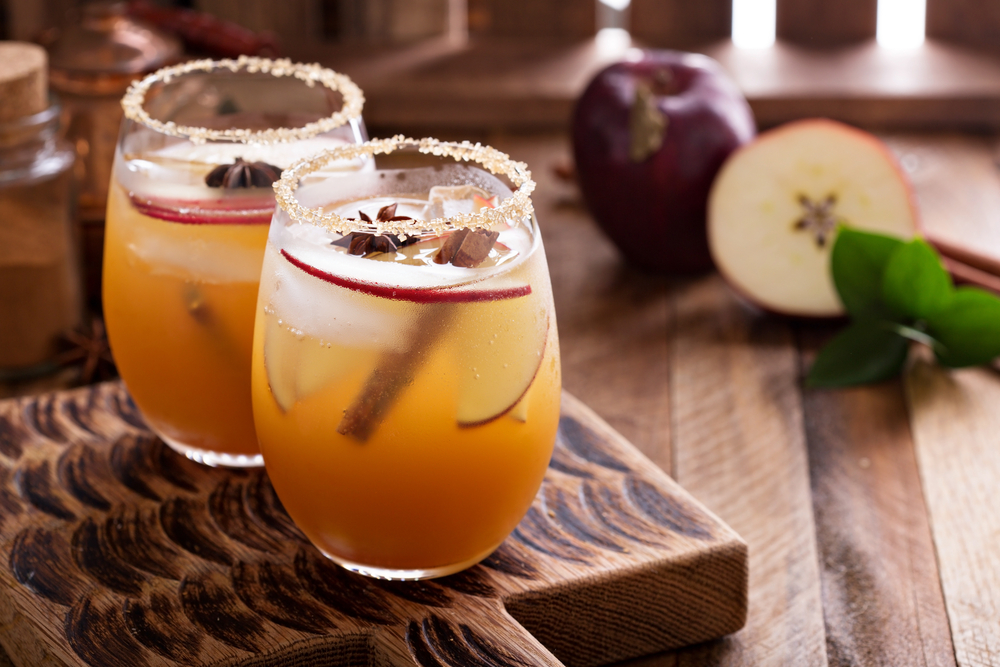 Ingredients:
1/4 gallon apple cider
1/2 c. dark rum
1/2 c. cinnamon schnapps
1 Red Delicious apple, thinly sliced
cinnamon sticks for garnish
lemon wedge
sanding sugar
Process: Rim your glasses with the lemon wedge and sanding sugar. Then combine the first three ingredients. Pour into cups with ice and garnish with sliced apples and a cinnamon stick.
For the kids: If you've got non-drinkers attending your party or kids, then it's a good idea to have some holiday mocktails for them to enjoy as well!
Mock Winter Sangria
Ingredients:
1 pear, diced
1 orange, sliced
1 c. fresh cranberries
1/4 c. fresh raspberries
2 c. pineapple juice
2 c. cranberry juice
1 2-liter bottle ginger ale
Process: Combine everything but the ginger ale in your pitcher or dispenser. It's a great idea to let this chill in the fridge so the flavors can mellow and mingle. When you're ready to serve, add the ginger ale and serve!
Shirley Temple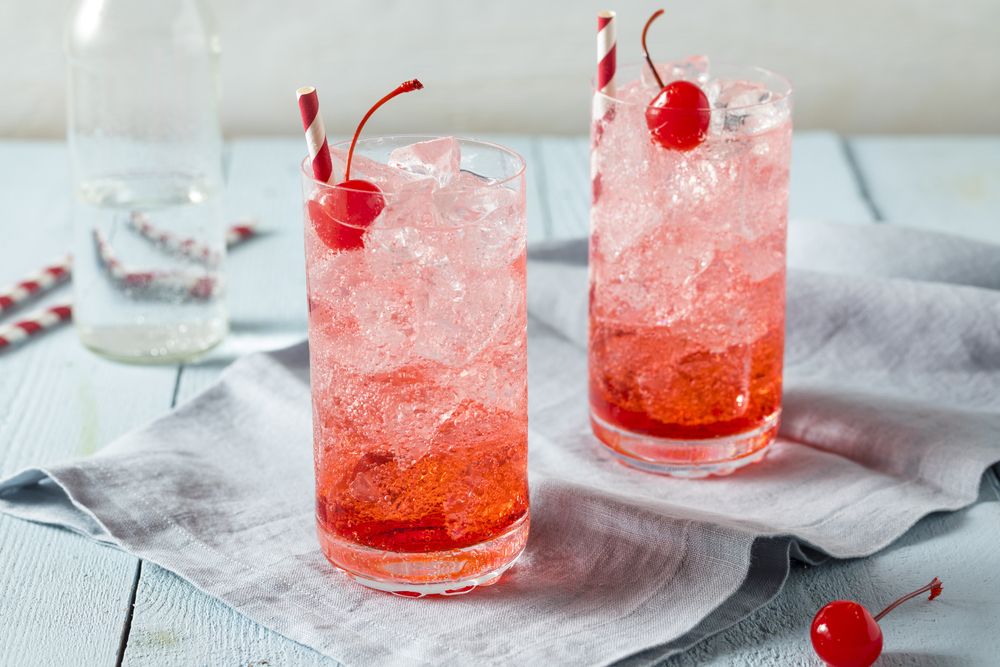 Ingredients:
4 Tbsp. grenadine syrup
16 oz. ginger ale
Maraschino cherry
Process: Fill your cups with ice, then add in ginger ale. Pour grenadine syrup over ice and garnish with a maraschino cherry!
And there you have it! Some delicious cocktails (and mocktails) for your New Year's Eve party!
---
---