Substitute Ingredients For When You Are in A "Pinch"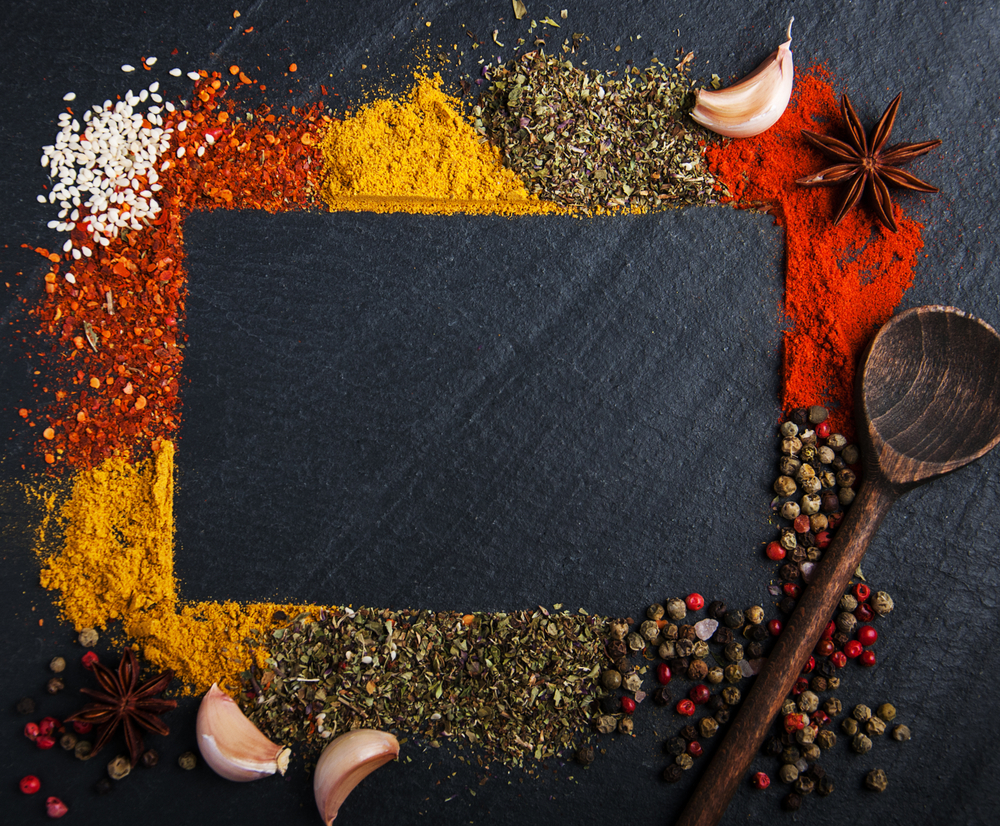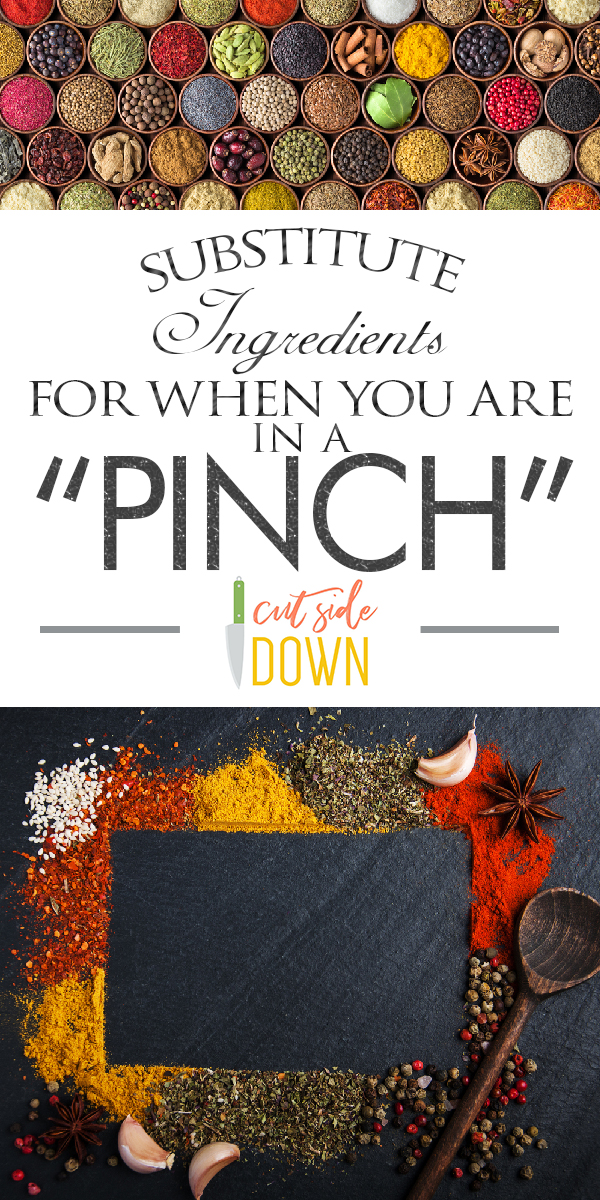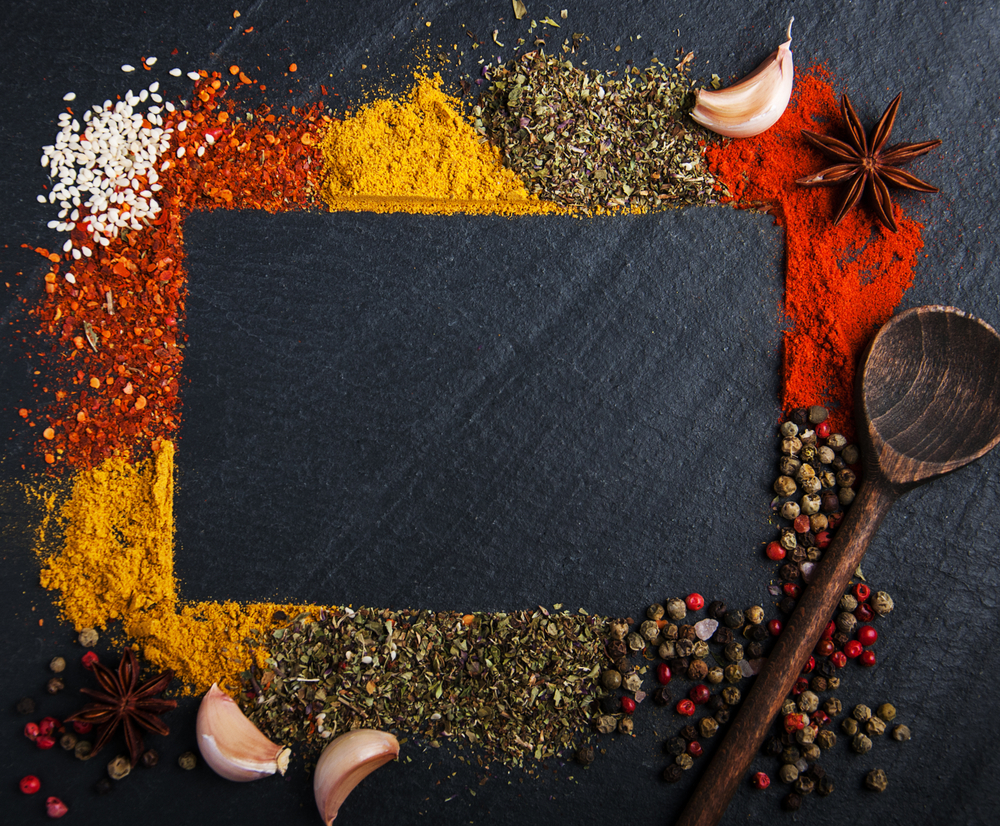 Okay, we have all been there. You are in the middle of cooking or baking, the pressure is on and your crunched for time, when you realize you're missing an important ingredient. It's a pain to stop everything and run to the store. Or, if you're like me, it's usually not an option to run to the store because it's late at night. So, what's a crunched for time chef supposed to do? Improvise! I've gathered up some substitute ingredients for when you're in a pinch and need a bail-out. Save yourself with these ingredient substitution ideas and never find yourself in an emergency cooking situation again.
Sweet Spices for Baking
Allspice, 1 tsp. = 1/2 tsp. cinnamon + 1/2 tsp. ground cloves
Apple Pie Spice, 1 tsp. = 1/2 tsp. cinnamon +1/4 tsp. nutmeg + 1/8 tsp. cardamon
Pumpkin Pie Spice, 1 tsp. = 1/2 tsp. cinnamon + 1/4 tsp. ginger + 1/8 tsp. allspice + 1/8  tsp. nutmeg
Basic Substitutions
Baking Powder, 1 tsp. = 1/3 tsp. baking soda + 1/2 tsp. cream of tartar
Butter, 1 c. = 1/2 c. unsweetened applesauce; or 3/4 c. vegetable oil
Corn Syrup, 1 c. = 1 c. sugar + 1/4 c. liquid (whatever liquid is used in the recipe); or 1 c. honey
Cornstarch (for thickening), 1 Tbsp. = 2 Tbsp. flour; or 2 Tbsp. granular tapioca
Flour, self rising, 1 c. = 1 c.-2 tsp. all purpose flour + 1 1/2 tsp. baking powder + 1/2 tsp. salt
Milk, Buttermilk, 1 c. = 1 c. plain yogurt; or 1 c.-1 Tbsp. milk + 1 Tbsp. lemon juice or vinegar, allow to stand for 5-10 minutes
Milk, Sweetened condensed, 1 can= 1/3 c. + 2 Tbsp evaporated milk+1 c. sugar + 3 Tbsp. butter, heated until ingredients are dissolved.
Sour Cream, 1 c.= 3/4 sour milk + 1/3 c. butter; 3/4 buttermilk + 1/3 c. butter; 1 c plain yogurt

And there you have it! While there are things that you really can't replace, and you're probably going to have to deal with a little bit of change in flavor, it can save you a trip to the store in the snow or in your pajamas.
Happy Baking!
---
---