Diet-Friendly Frying Recipes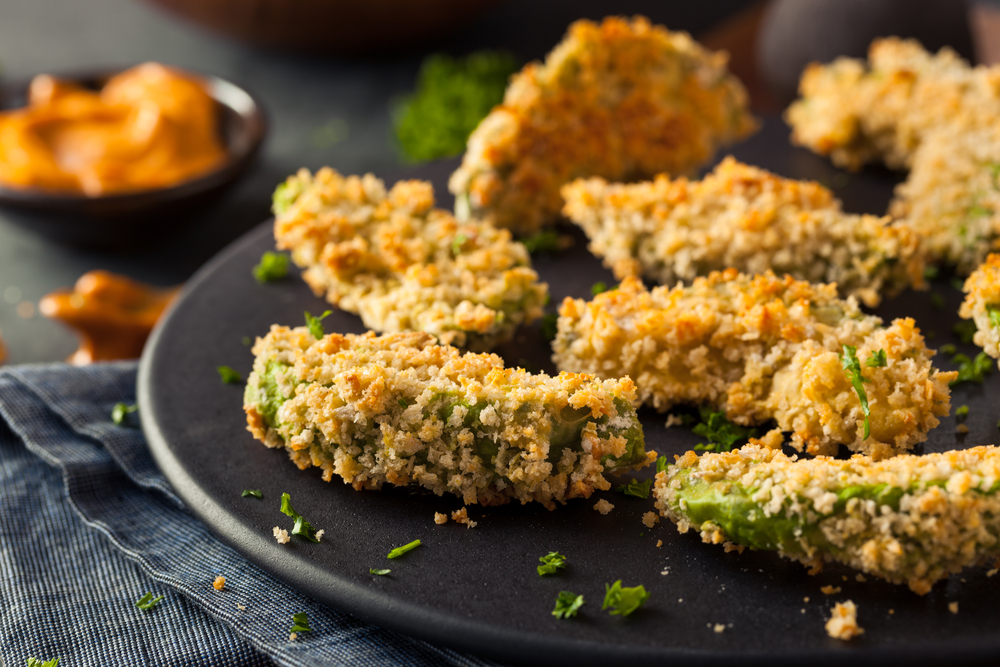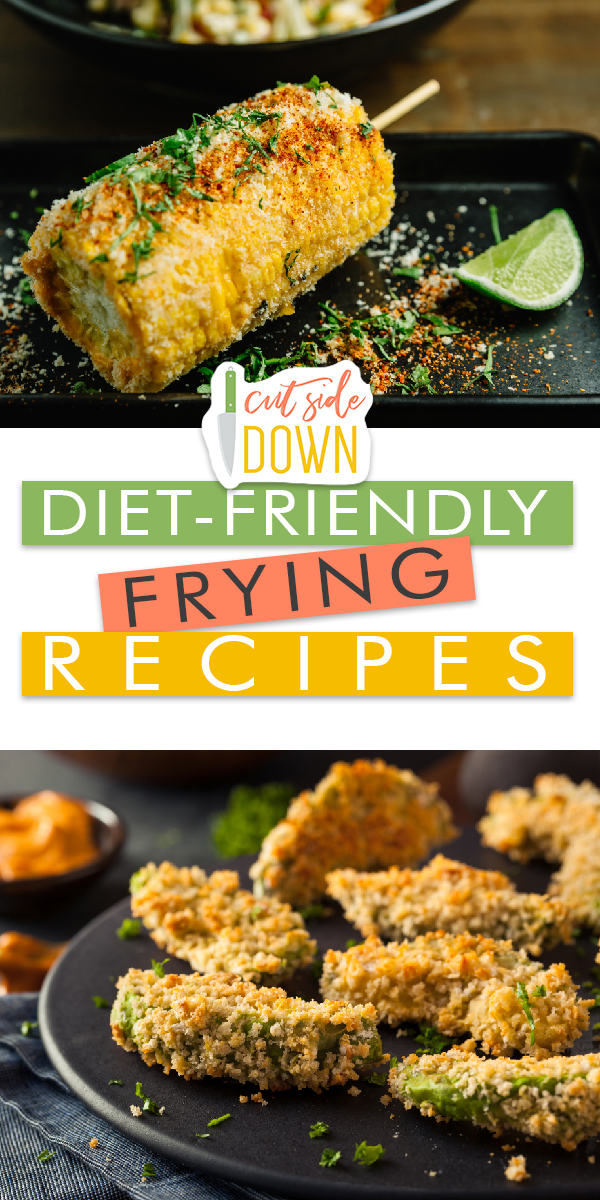 Okay, so you love the fried stuff, but you don't love the added calories or the added inches on your waistline. Enter the Air Fryer! This bad boy mimics the act of frying by rotating hot air in a compact space. You can't put anything dipped in batter inside, but if you work it just right, you can create some really delicious (and healthy) dishes for your family! I'd recommend getting this air fryer as a starter. Once you've got your air fryer, you've got to load up on some dishes to cook in it. That's where I come in! Below are some diet-friendly frying recipes that are sure to please any crowd.
Recipe #1: Air Fryer Avocado Fries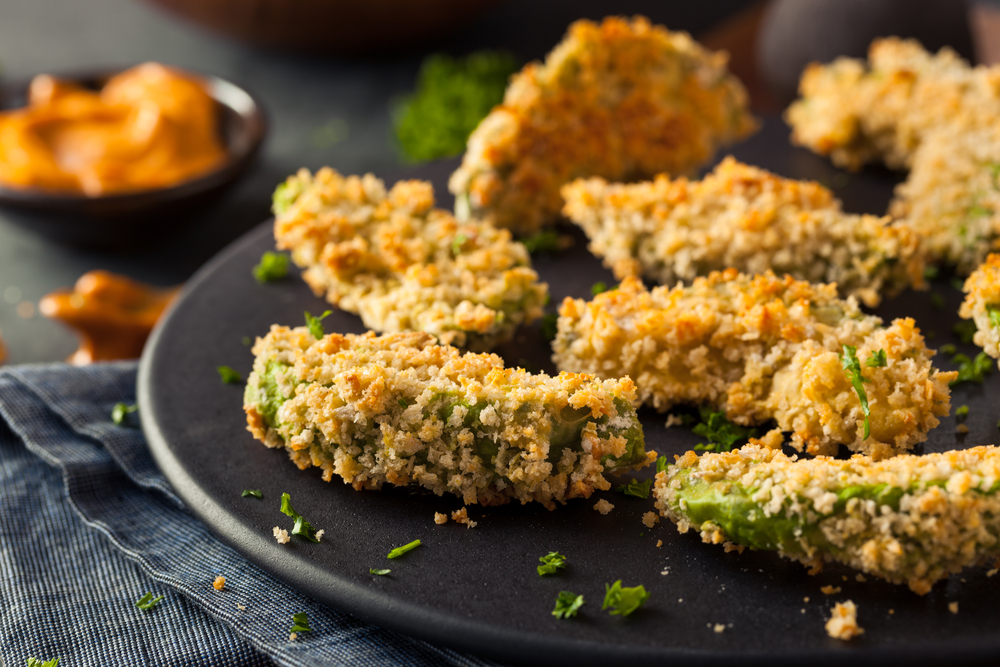 Ingredients:
1/2 c. flour
1 1/2 tsp. pepper
2 eggs
1 Tbsp. water
1/2 c. Panko crumbs
2 avocados, cut into 8 wedges each
cooking spray
1/2 tsp. salt
Process: Mix the flour and pepper together in a small dish. Beat the eggs and water in a second bowl. Put the panko in a third. Toss the avocado wedges in the flour, dip in eggs, and dredge in panko. You might need to apply some pressure to get it to stick. Coat them with cooking spray. Place the avocado in the air fryer and cook at 400F until they are golden brown. This will take about 7-8 minutes. Make sure to turn them over about halfway through. Remove from air fryer and sprinkle with salt.
Recipe #2: Mexican-style Air Fried Corn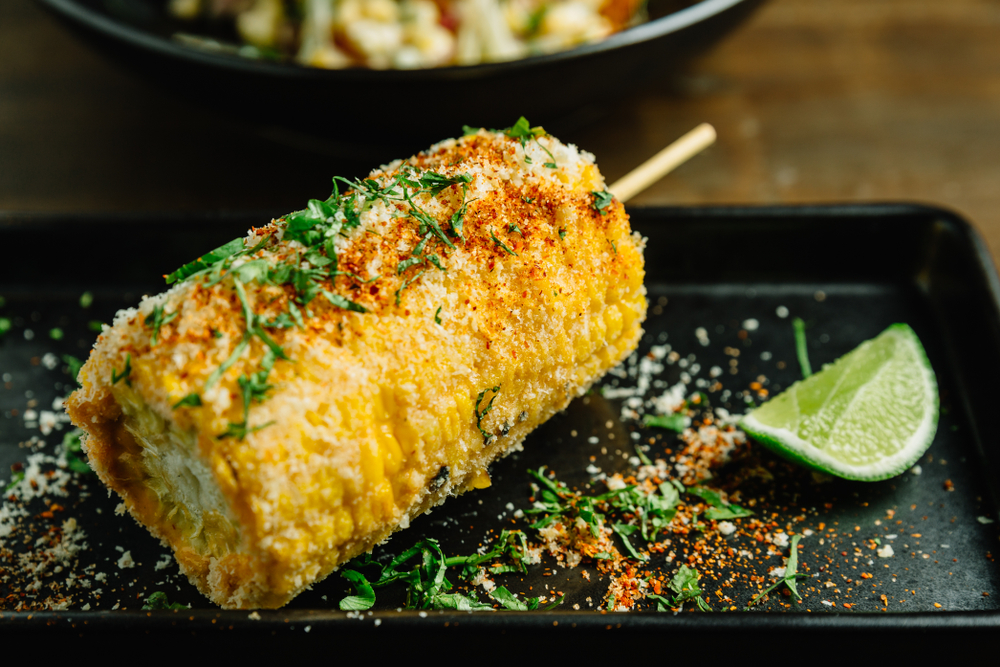 Ingredients:
4 ears fresh corn
cooking spray
1 1/2 Tbsp. butter
2 tsp. chopped garlic
1 tsp. lime zest plus 1 Tbsp. lime juice
1/2 tsp. salt
1/2 tsp. pepper
2 Tbsp. chopped fresh cilantro
1 tsp. chili powder
1/2 c. grated parmesan cheese
Process: Start by coating your corn with cooking spray. Cook in the fryer at 400 F until tender and slightly charred. This should take about 14 minutes, and don't forget to turn over halfway through cooking. While the corn is doing its thing in the air fryer, mix the butter, garlic, lime zest and juice in a small bowl. Microwave about 30 seconds or until it's melted and fragrant. When the corn is done, pour the butter mixture over top, and sprinkle with grated parmesan cheese and chili powder. Serve and enjoy!
Recipe #3 Crispy Air Fried Onion Rings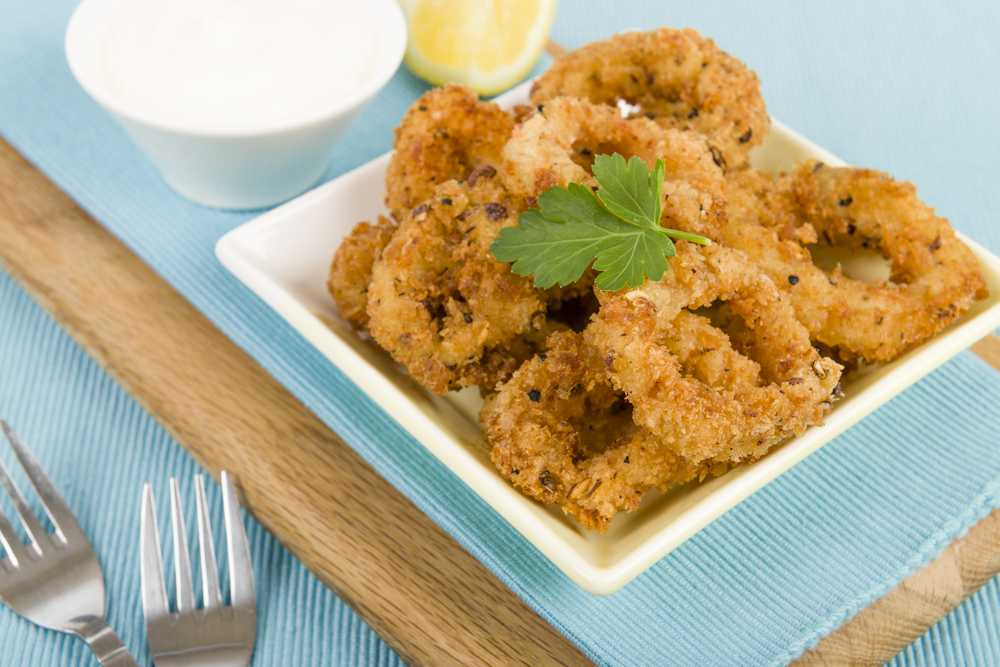 Ingredients:
1/2 c. flour
1 tsp. paprika
1/2 tsp. salt, divided
1 egg
1 Tbsp. water
1 c. whole wheat Panko crumbs
1 sweet onion, cut into 1/2″ thick rounds and separated
cooking spray
Process: Stir the flour, paprika, and half the salt together in a small dish. Mix the egg and water in the second dish. Put the panko and remaining salt in a third dish. Dredge the onion rings first in the flour, then the egg, then the panko mixture. Coat them well with the cooking spray. Place the onion rings in a single layer in the air fryer and cook at 375F for about 10 minutes, turning them over halfway through. Serve with your favorite dipping sauce!
Lastly, if you're ready to up your air fryer game, then you've got to try these!
Air-Fried Breakfast Bombs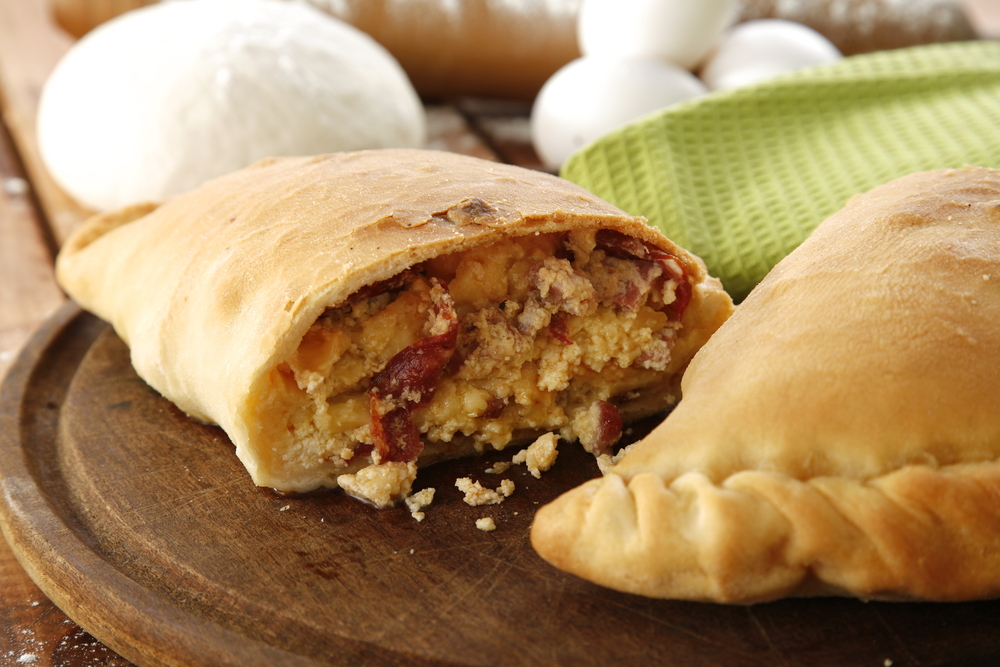 Ingredients:
3 bacon slices, cooked and crumbled
3 eggs, beaten
1 ounce cream cheese, softened
1 Tbsp. chopped chives
4 oz. whole wheat pizza dough
Cooking Spray
Process: Add your eggs to a pan and cook for about a minute until they are almost set. Transfer to a bowl and add in the cream cheese, chives, and bacon. Divide the dough into four pieces and roll them into a miniature pizza, about 1/4″ thick. Place a fourth of the egg mixture into the middle of the dough. Brush the edges with water and wrap dough to form a purse. Make sure to pinch those seams. Place in a single layer in your air fryer and cook at 350F for about 5 minutes.
And there you have it! Some fabulous and diet-friendly recipes to use with your air fryer.
Happy Baking!
---
---