Funeral Potatoes to Die For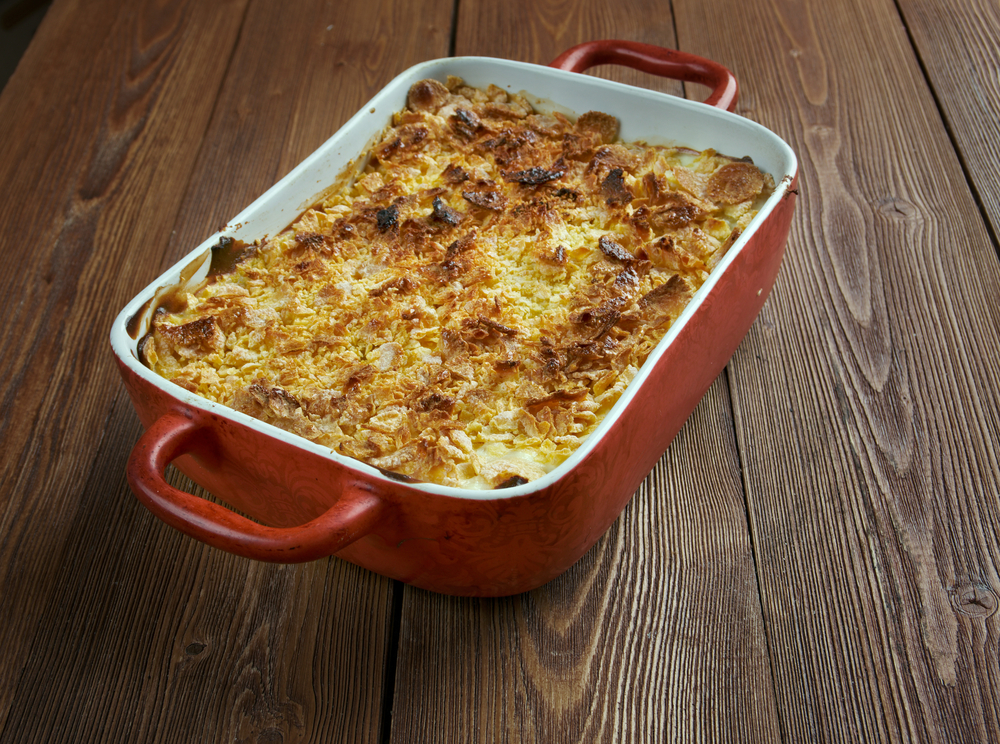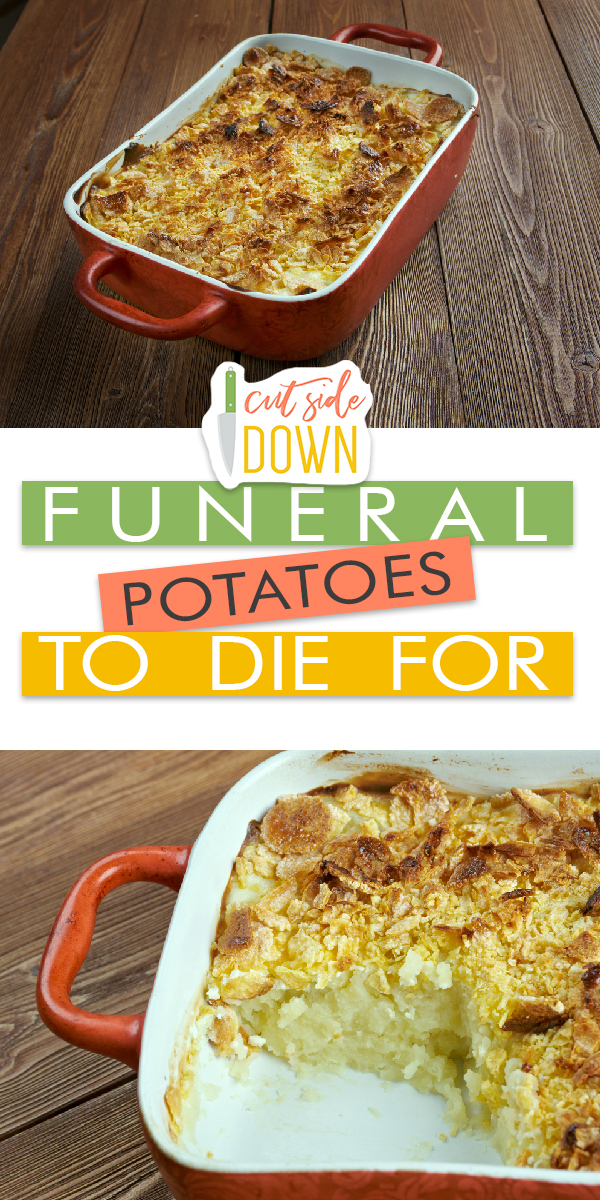 In our culture, there are some dishes that are totally iconic. Funeral potatoes are no exception! In fact, funeral potatoes might be one of the most iconic dishes ever, especially here in Utah. While the title of them might suggest they are only served after funerals, I don't know many Utahn's who reserve them solely for those occasions. Most of the time these delicious potatoes get served on holidays like Easter, Christmas, or for the formal family dinners. It's also known as Sour Cream Potatoes or Cheesy Potato casserole. Regardless of their name, these funeral potatoes are seriously to die for (pun intended)!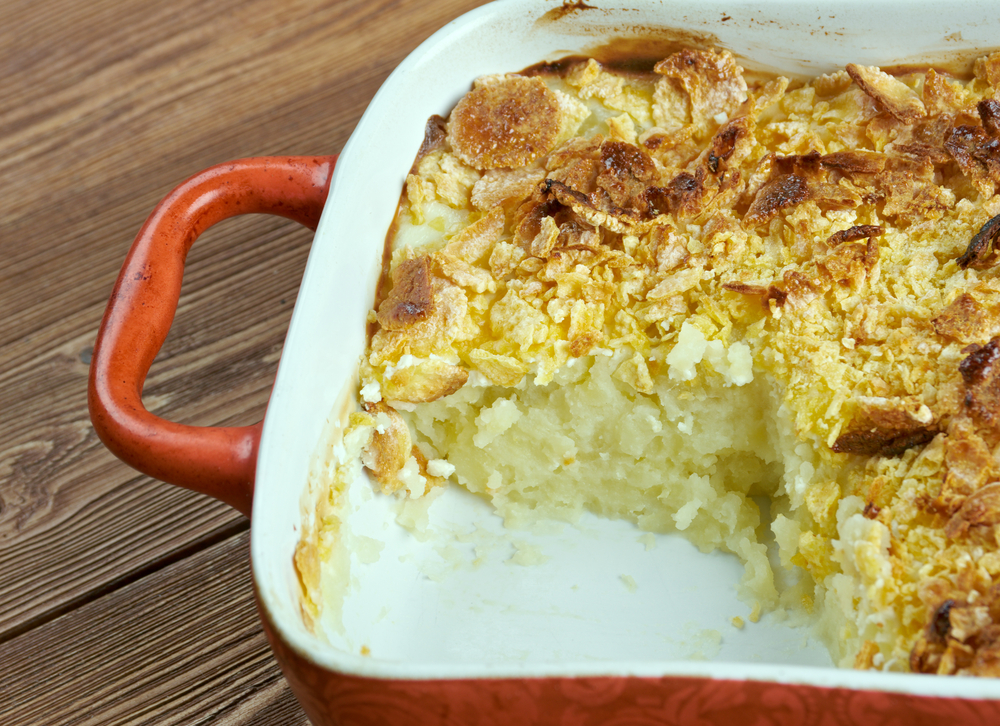 Funeral Potatoes
Ingredients:
1 small onion, diced
2/3 cloves diced garlic
2 Tbsp. butter
1 bag shredded hash browns, thawed (28-30 oz)
16 oz. sour cream
1 can cream of chicken soup
2 c. shredded sharp cheddar cheese
3/4 tsp. salt
1/4 tsp. pepper
crushed cornflakes, seasoned bread crumbs, or crushed potato chips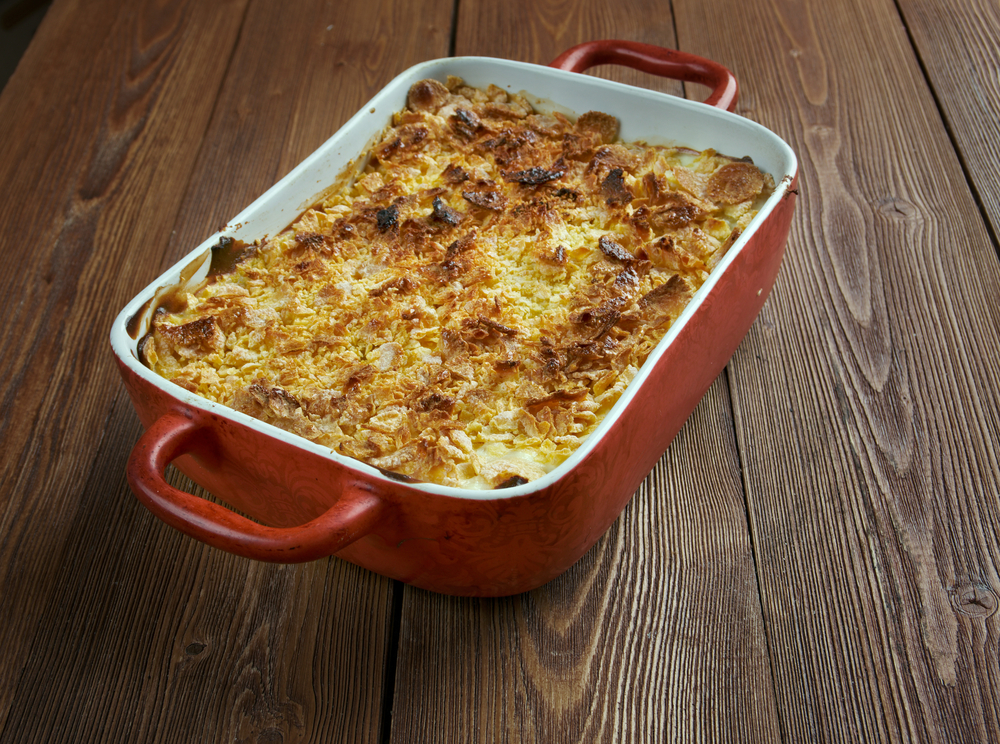 Process: Warm your oven to 350F. In a skillet, melt the butter over medium heat. Saute the garlic and onion until it's translucent and fragrant. Toss the onion/garlic mixture with the hash browns, sour cream, cream of chicken soup, cheese, salt, and pepper and mix until well combined. Transfer to a casserole dish (like this one) and bake for about an hour until it's hot and bubbly. Add the crushed topping and broil for 2-3 minutes until golden brown.
And there you have it! The secret recipe for the best darn funeral potatoes on this side of the Mississippi! These amazingly delicious potatoes can be served with chicken, ham, or turkey grilled on the barbecue. Funeral potatoes are perfect for any occasion where you just need a little bit of some cheesy potatoey goodness. Use this recipe for every occasion possible and you're sure to have a happy family. Funeral potatoes for the win! Happy cooking!
---
---