Stuffed Pepper Recipes … Some Like It HOT!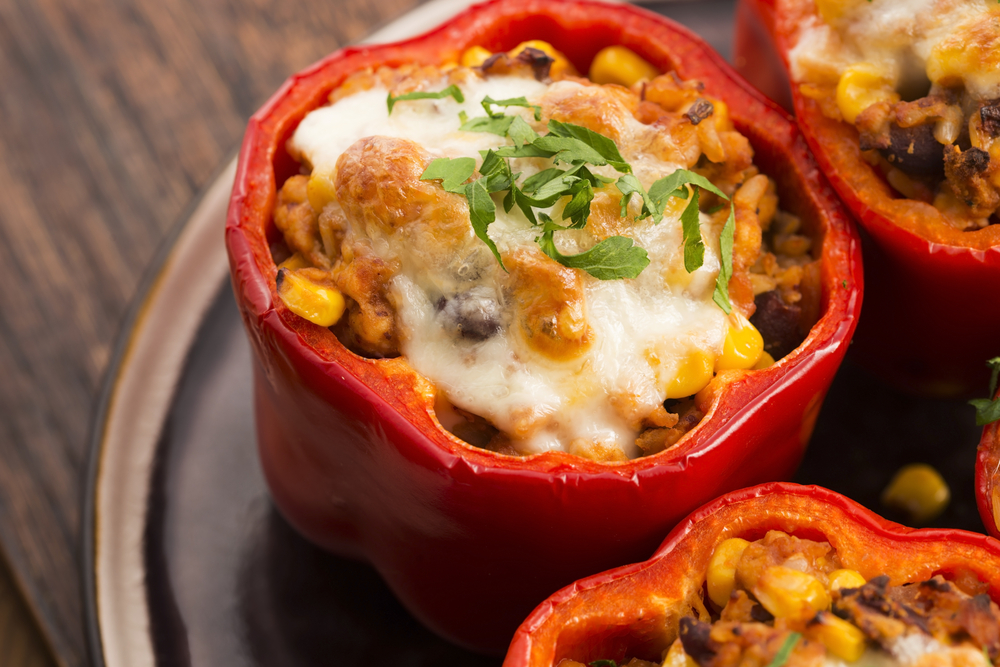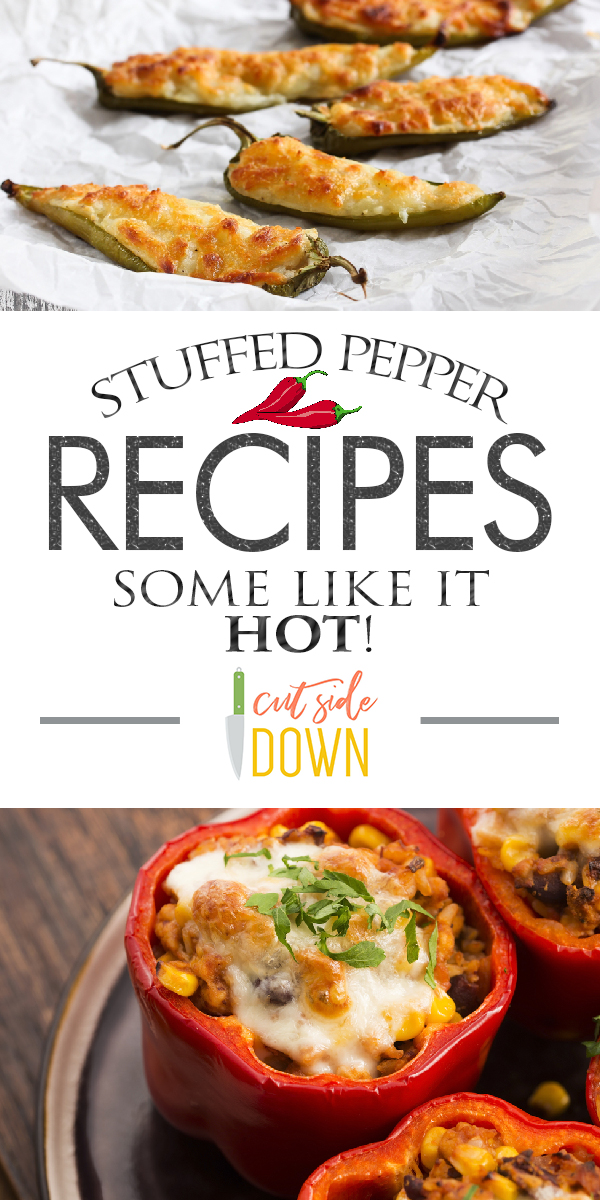 If you're in the mood for something spicy, look no further than these stuffed pepper recipes! From jalapeno to bell, there is a pepper for every taste. Let's start out with bell peppers. There are a few things that you need to know. Peppers come in two varieties: male and female. If you flip the pepper over you will see three or four raised bumps. If your pepper has three raised bumps, then it's a male pepper. These are better for cooking since they have a firmer texture and are a little more bitter. Once you've gotten your peppers picked, then you have to decide exactly what you're going to do with them. You could go classic: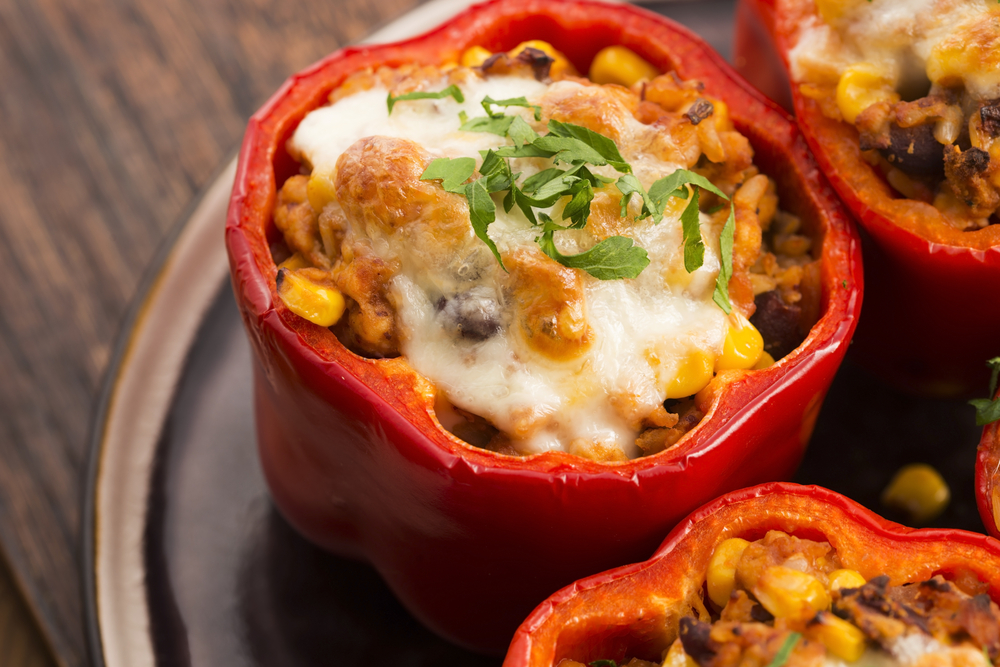 Stuffed Bell Peppers
Ingredients:
6 bell peppers, any color
4 Tbsp. EVOO
8 oz. ground beef
salt, pepper
1 finely diced onion
2 chopped cloves of garlic
1 medium zucchini, finely diced
4 Roma tomatoes, seeded and diced
1 c. cooked long-grain and wild rice
1 1/2 c. grated pepper jack cheese
Process: Start by heating your oven to 350F. While it's getting nice and roasty, cut off the top of the peppers and remove the stems and seeds. Place them cut-side up in a baking dish that can keep them upright. In a large skillet, heat up half your EVOO on medium-high heat. Cook the beef in the EVOO breaking it up and seasoning with salt and pepper. This should take about 8-10 minutes. Drain and remove to a paper towel. Place the remaining EVOO in the skillet with onions and peppers and cook until it starts to soften. Toss in the garlic and zucchini and cook a little longer. Put in the tomatoes last and season with salt and a pinch of red pepper flakes. Cook until well heated and then combine with beef and rice. Stir in one cup of the cheese. Using the beef/vegetable mixture, fill the pepper and top with a sprinkle of cheese. Cover and bake for 30 minutes before uncovering until the peppers are soft and cheese is bubbly, which should take another fifteen minutes or so.
Or you could switch it up a little…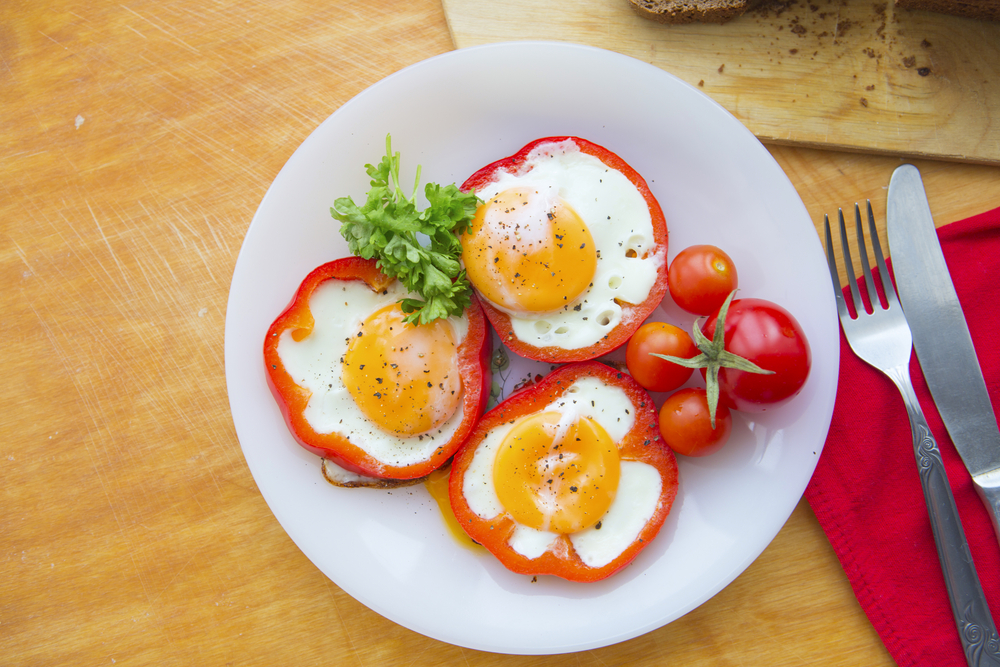 Pepper Eggs-In-a-Hole
Ingredients:
4 bell peppers, cut and seeded
1 c. shredded Cheddar
4 slices bacon, cooked and chopped
pepper
4 large eggs
Process: Heat your oven to 400F. Sprinkle cheddar in the bottom of each pepper, layer bacon, and toss in an egg. Season with salt and pepper. Bake in your skillet until the egg whites are cooked but the yolk is slightly runny, which should take about twenty minutes or so. Serve hot from the oven!
Or you can go with spicier stuffed pepper recipes…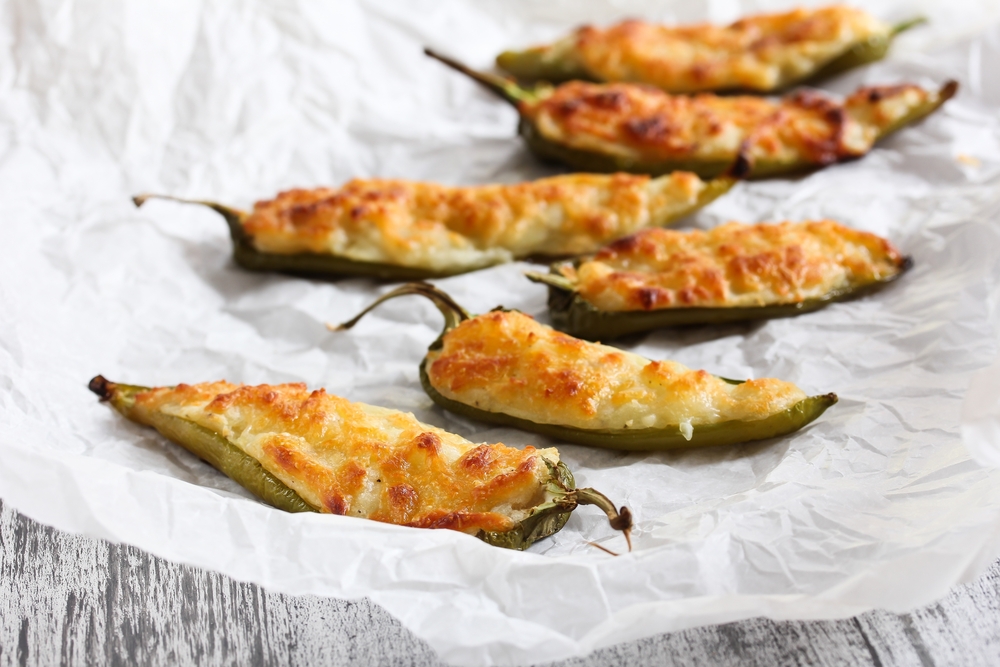 Cheese-Stuffed Jalapenos
Ingredients:
24 medium fresh jalapeno peppers
1 package (8 oz) cream cheese
3 c. finely shredded cheddar cheese
1 1/2 tsp. Worcestershire sauce
4 bacon strips cooked and crumbled
Process: Cut your jalapenos in half lengthwise and remove the seeds and membranes. Wear disposable gloves for this step to avoid getting the oils anywhere you don't want, like your hands and eyes. In a large sauce pan, bring a few cups of water to boil. Toss those peppers in! The longer you boil them, the milder they will become, so choose your time carefully. 5 is pretty darn hot, while 10 it fairly mild. Drain and rinse the peppers in cold water. In a small bowl mix the cream cheese, cheddar, and Worcestershire until smooth and creamy. Fill each pepper with about 2 teaspoons of the cheese mixture, and sprinkle them with bacon. Put them on a greased baking sheet and bake at 400F for 3-5 minutes or until the filling is warm and bubbly.
Whichever stuffed pepper recipes you choose, you're guaranteed to please those spicy tastebuds and keep things nice and hot in your house. Happy Cooking!
---
---