No-Fail Slow Cooker Recipes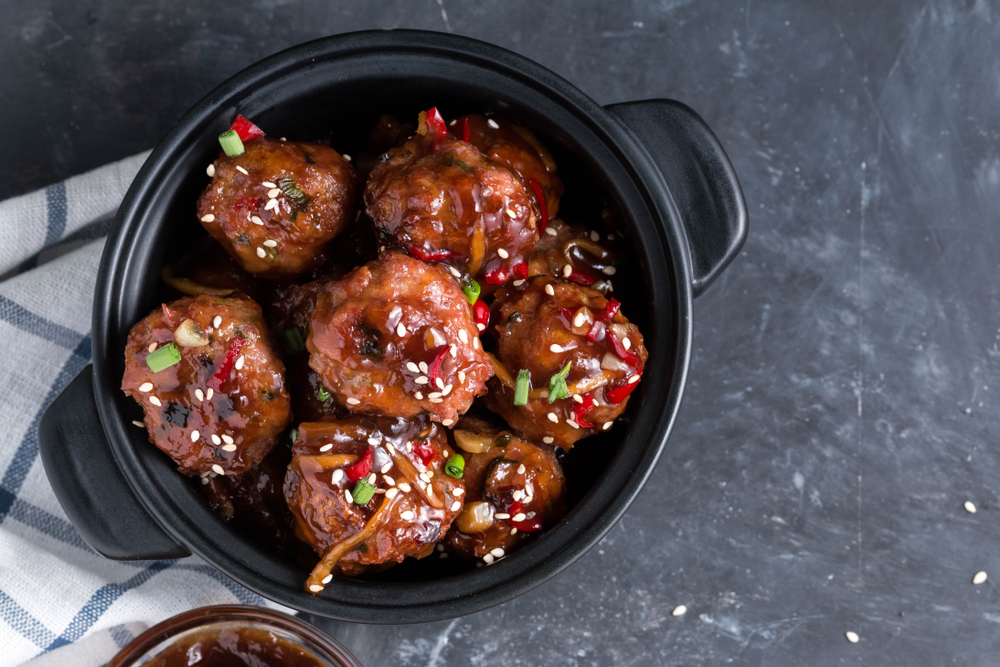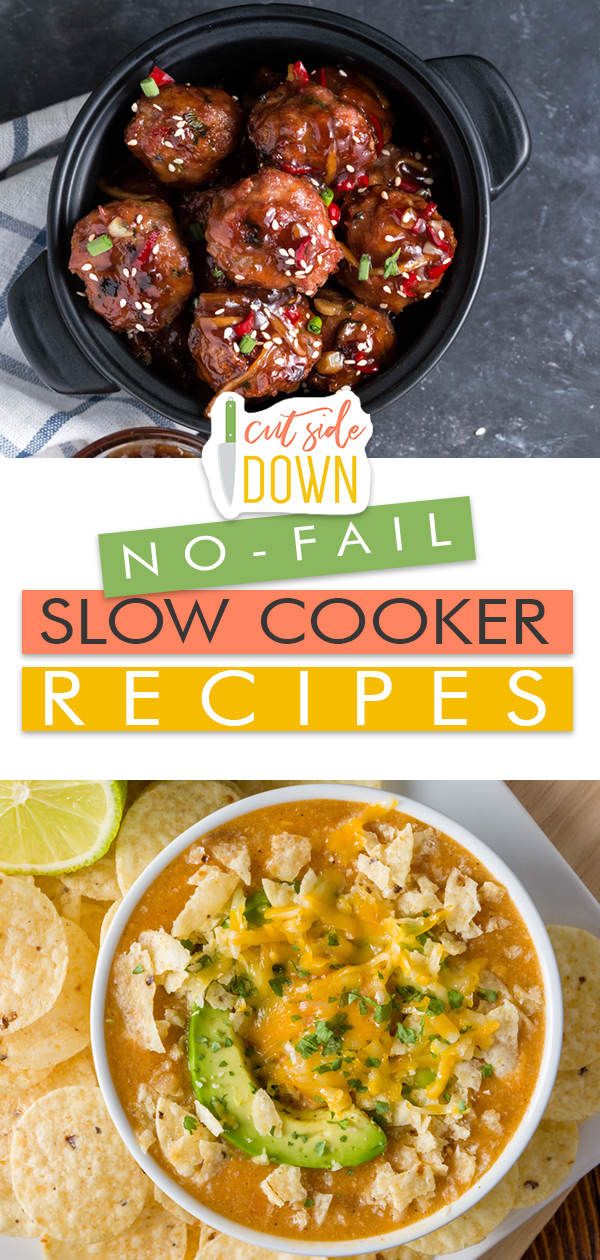 Okay, so when it's hot, or when I have a busy day coming up at school, I pop out my trust slow cooker and let it do the heavy lifting. I like slow cookers like this one for various reasons. I like the size, I like the clips that keep the lid on, I like how easy it is to clean. I would also really suggest getting a bunch of these guys because they make clean up a cinch! You literally throw them away, and you beloved slow cooker is no worse for the wear. Slow cooker recipes are pretty easy to come by, but I've rounded up a few of my absolute favorite no fail recipes! These are my go-to babies that I rely on year round to feed the hungry minions at home.
I love the white chicken chili because it's super filling while having a good punch of protein. You can kick up the heat by changing the temp of chilies if needed, and don't be afraid to get creative with the toppings! That is what makes or breaks a good chili in my opinion. Recipe #2 is something I make when I have a large group I've got to feed. It's ideal for tailgating, neighborhood parties, or just large dinners. You can serve them as appetizers or as the main dish, it all depends on what you serve with it! The last recipe is something I make weekly at my house. My kids will eat two bowls of it, and since it's so full of protein and such, I totally don't mind! When I run short on the salsa, I will substitute with a can of Rotel, which works just as well. The key with this dish is the corn! I've made it with and without, but the sweet kick of the corn balances the soup in the best way. And there you have it! Happy cooking!
Recipe #1 White Chicken Chili (for when you need filling comfort food)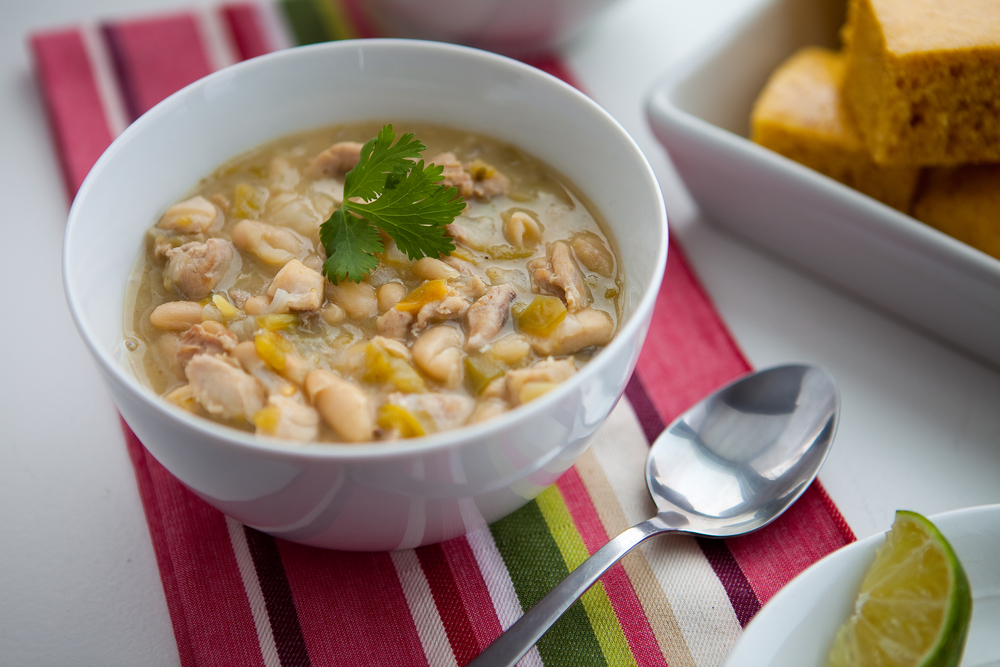 Ingredients:
1 lb boneless chicken breasts
1 yellow onion, diced
2 cloves garlic, minced
24 oz chicken broth
2-15 oz cans Great Northern beans, drained and rinsed
2-4 oz cans diced green chiles (your preferred temp)
1-15 oz can whole kernel corn, drained
1 tsp salt
1/2 tsp pepper
3/4 tsp oregano
1 tsp cumin
1/2 tsp chili powder
1/4 tsp cayenne pepper
4 oz cream cheese, softened
1/4 cup half and half
cilantro, for garnish
Process: Put your liner in if you're using one, then lay your chicken in the bottom. Season them with your spices (salt, pepper, oregano, cumin, chili powder, cayenne pepper). Add the onion, garlic, beans, chiles, corn, and chicken broth. You can either stir or you can pick up the bag and mix it by hand. Cover and cook on LOW (trust me on this) for 8 hours. You can cook on HIGH for 4 hours, but your chicken won't be NEARLY as tender. At the 8 hour mark, pull the chicken out and shred it. Add the cream cheese and half and half into the crock pot, toss the chicken back in, and let it sit for 15 minutes or so until softened and well combined. Serve with toppings like avocado, tortilla chips, shredded cheese, and sour cream.
Recipe #2 Teriyaki Meatballs (for when you need to feed a crowd)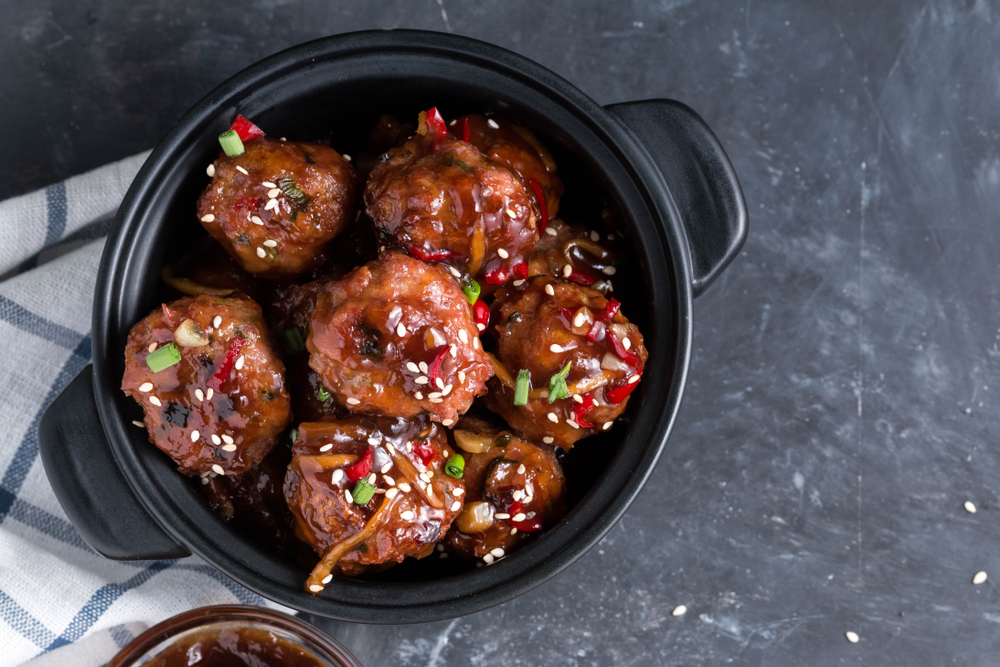 Ingredients:
2 dozen precooked frozen meatballs
1/4 cup soy sauce
1/2 cup pineapple juice
1/3 cup beef broth
1/3 cup dark brown sugar
1 Tbsp honey
1-2 cloves minced garlic
1/4 tsp ground ginger
1/4 tsp red pepper flakes
1 tsp sesame oil
1 Tbsp cornstarch
Process: Put your meatballs in your liner (trust me on this one). Make your teriyaki sauce by whisking together soy sauce, pineapple juice, broth, brown sugar, honey, garlic, ginger, red pepper, sesame oil, and cornstarch. Pour this over the meatballs and make sure they get adequately coated. Cover, and cook on low for 4-6 hours. The sauce should be thick, bubbling, and scrumptious. Serve at tail gates with tooth picks, or over white rice.
Recipe #3 Fiesta Chicken Soup (for when you need a kick of flavor)
Ingredients:
1 lb boneless chicken breasts (frozen)
1 cup chunky salsa (mild or spicy)
1 can Cream of Chicken Soup
1 cup Chicken Broth
1 can black beans, drained and rinsed
1 can Great Northern beans, drained and rinsed
1 can Pinto beans, drained and rinsed
1 packaged powdered Ranch Dressing
1 tsp Cumin
1 bag frozen corn
1-8 0z package cream cheese
Process: Put your liner in again, then toss your chicken in the bottom. In a separate bowl, mix your salsa, cream of chicken soup, chicken broth, cumin, and ranch dressing. Pour over chicken. Add in your beans and corn. Cook on LOW for 8 hours (4 on HIGH if you must). Shred the chicken at 8 hours, it should literally fall apart, and toss the cream cheese on top. It will soften after about 15 minutes and then you can stir it all together. Serve with tortilla chips, avocado, and shredded cheese.
---
---