Chicken Parmesan Recipe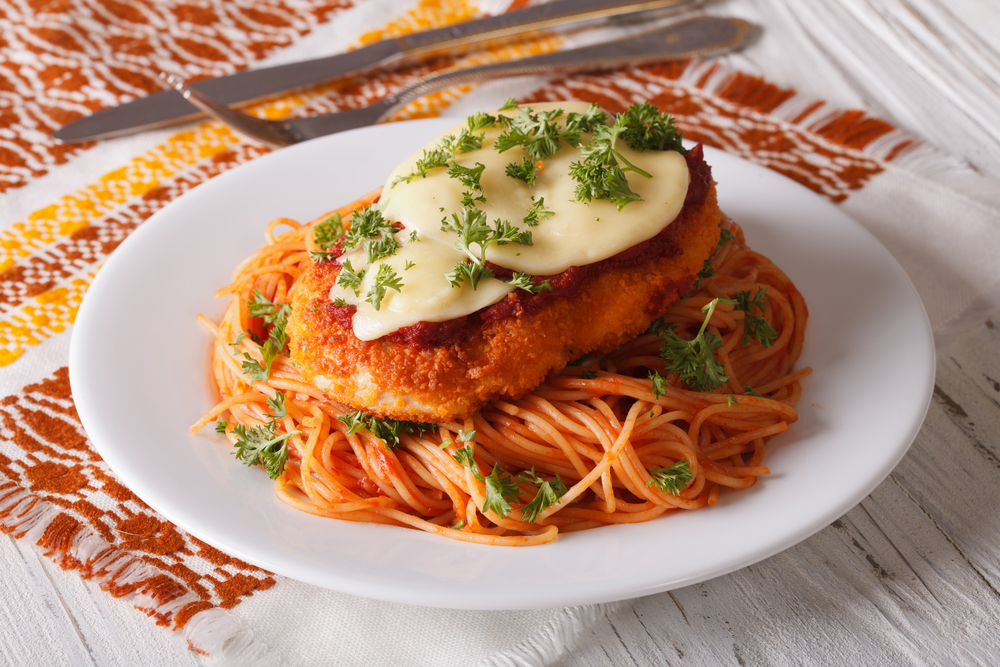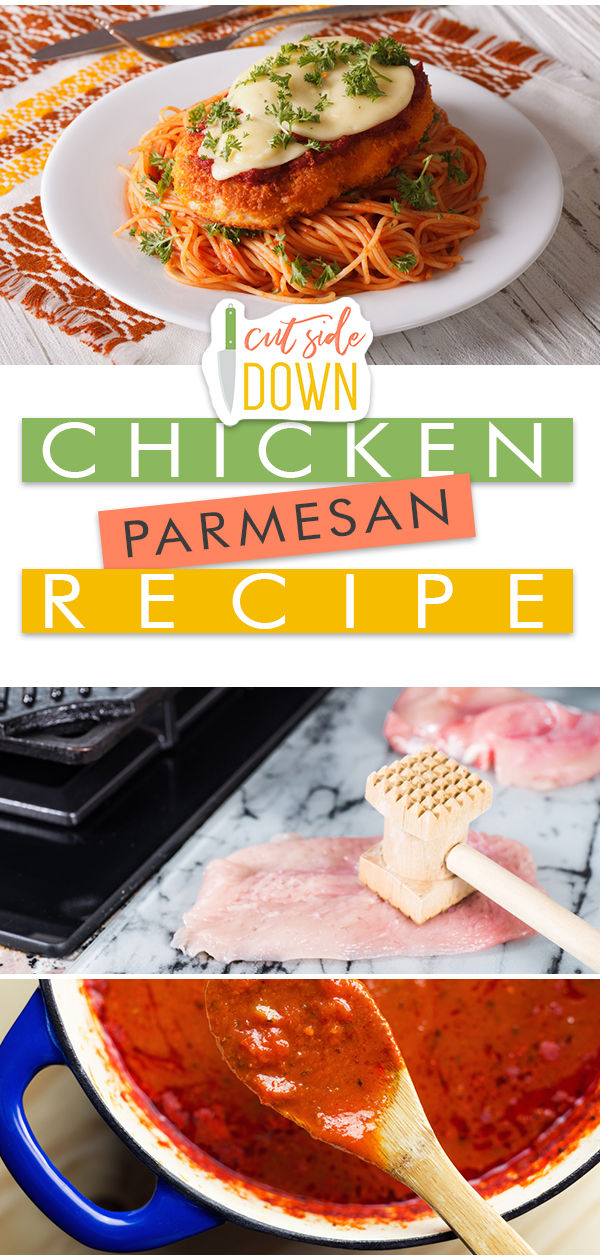 Chicken Parm is a classic chicken recipe that kids and adults alike love. It's not difficult to put together but it delivers quite the burst of flavors, which makes it a win in my book. There are a lot of variations on this dish-you can turn it into a sandwich, a casserole, or keep it simple and serve it over some al dente pasta. I'm going to walk you through the classic version first, then show you how to tweak it to make it your own. It's important to have a few tools at your disposal: A good saute pan, a meat tenderizer (if you don't have one, I've used the bottom of a good glass cup in a pinch), and a baking sheet with a silicone mat.
So, onto the main dish:
Ingredients
4 boneless, skinless chicken breasts
2 cups flour
4 large eggs, beaten with 2 Tbsp. water
2 cups panko bread crumbs
1 cup vegetable oil
1 lb fresh mozzarella, sliced
1/4 cup grated Parmesan
Salt and Pepper
Tomato Sauce (canned, or see below for a delish recipe)
Tomato Sauce
2 Tbsp Olive Oil
1 large onion, chopped
4 cloves garlic
16 oz can crushed tomatoes
1 small can tomato paste
1 bay leaf
1 bunch Italian parsley
1 Cubano chile pepper, chopped
Salt and Pepper
Process: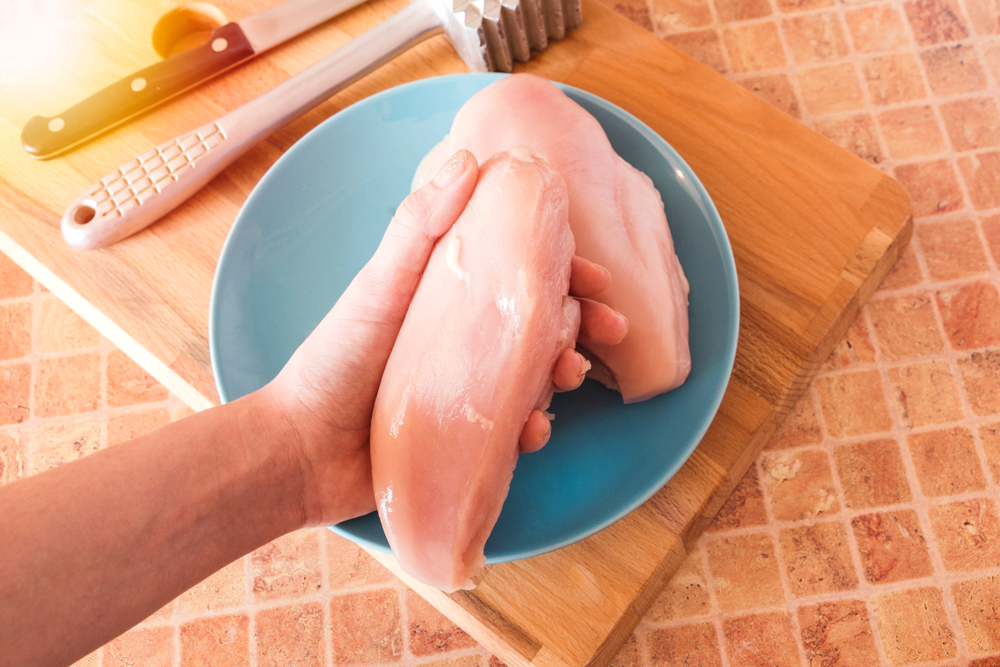 .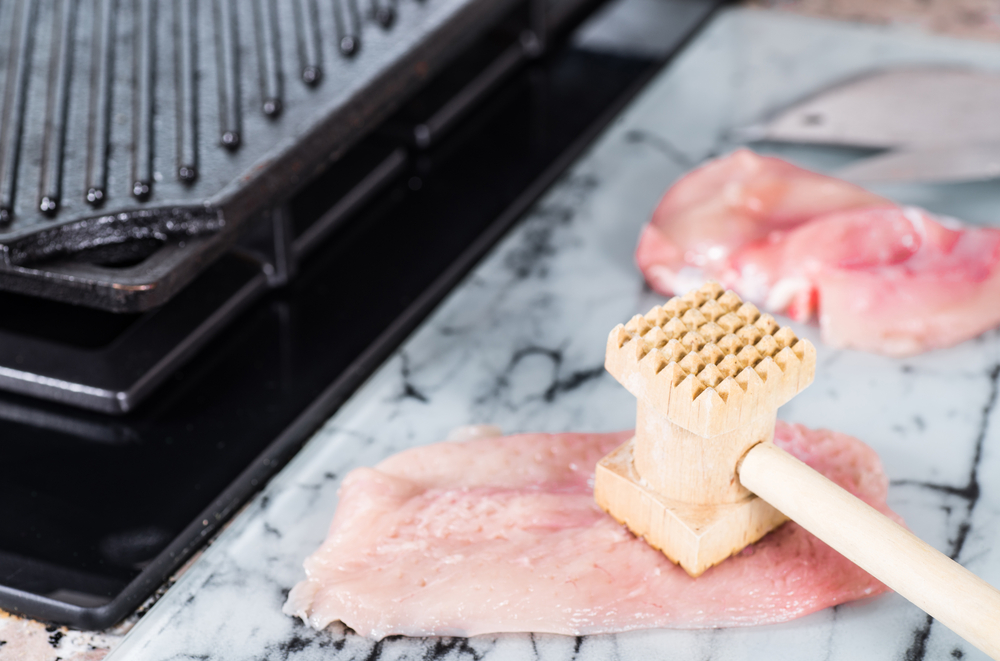 Step one is to take your chicken breasts and trim any fat. Then pound the crap out of them! They should be thin, but not see through. I like putting some cling wrap on top of them as a pound so that the mallet doesn't get dirty. It also makes clean up quick!
Step Two: If you're making your own tomato sauce, I'd start that now. Heat some olive oil in a medium sauce pan over medium heat. Add the onion and garlic and cook until they are soft and translucent. Add the pureed tomatoes, crushed tomatoes, tomato paste, 1 cup water, bay leaf, parsley, Cubano pepper, and bring it all to a boil. Season it to taste with salt and pepper. Reduce the heat and cook until it's slightly thickened, which should take about thirty minutes. While it's simmering move on to step three.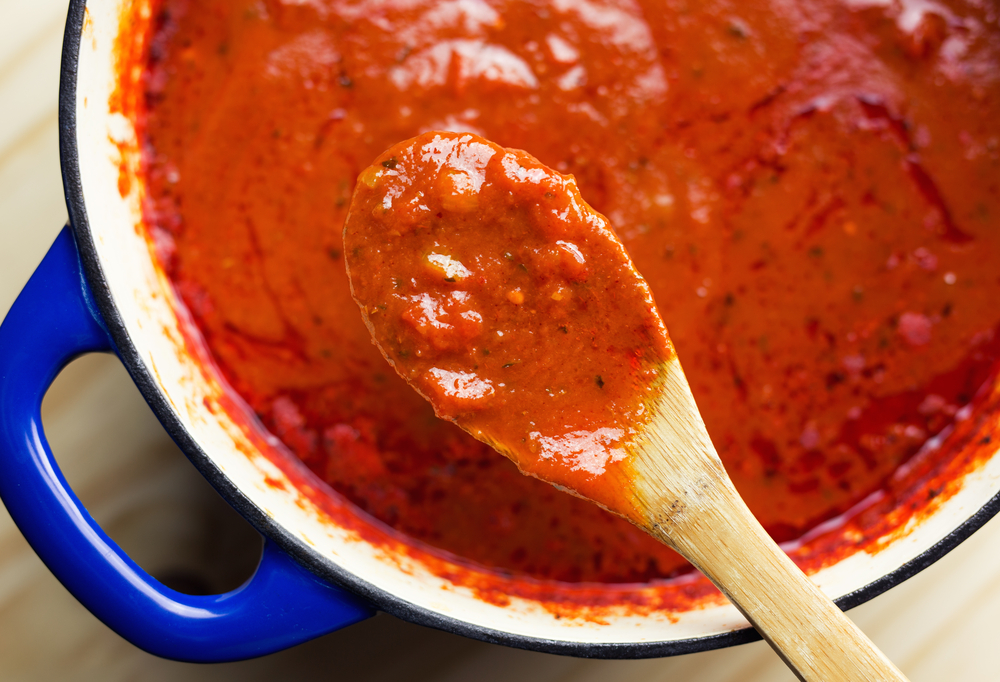 Step Three: Next up, preheat that oven to 400 degrees. While it's getting nice and toasty, go ahead and sprinkle on some salt and pepper on both sides of those chicken breasts. Put the flour, egg, and bread crumbs each in a shallow bowl of their own. Dredge each breast in the flour, and tap off the excess. Next, dip it in the egg, let the extra drip off, then pop those babies into the bread crumbs. Once they've been thoroughly coated, go ahead and set them aside. On your stove, heat up the oil in a large saute pan. Crank up the heat until it's almost smoking and gingerly place the chicken in to cook until about golden brown. You're looking at about two minutes per side.
Step Four: Once they are golden brown, go ahead and put them on the silpat baking sheets. Top each chicken breast with tomato sauce, a few slices of mozzarella, salt and pepper to taste, and a sprinkle of parmesan. Bake in the oven until the chicken is cooked through (about five to seven minutes) and the cheese is melted. Remove and serve over a bed of pasta, on its own, or however your imagination sees fit!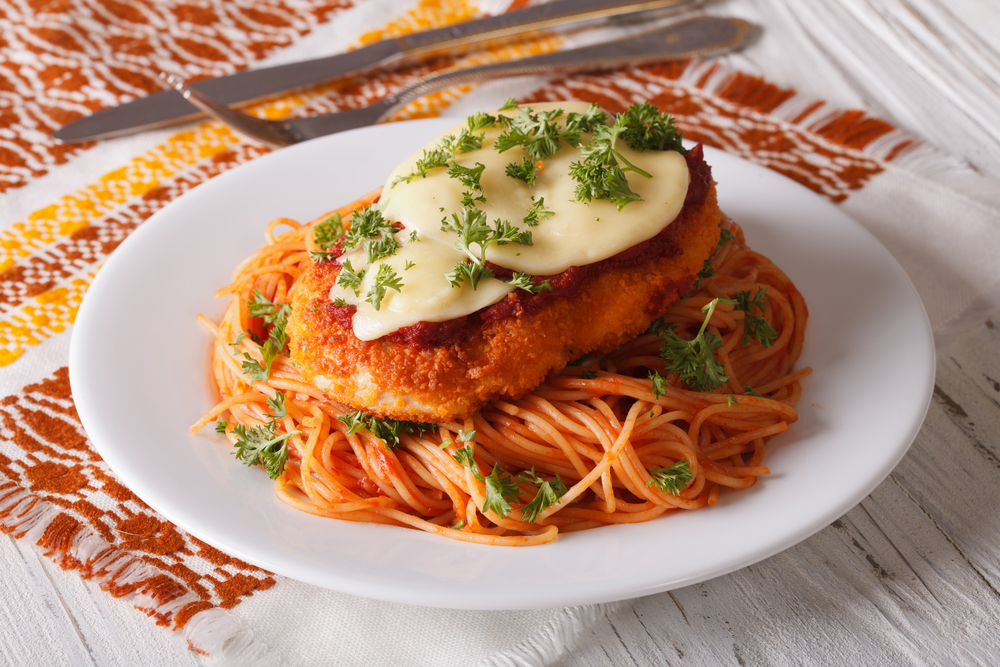 And there you have it! An anything but basic Chicken Parmesan recipe. If you want to experiment, go ahead and serve these bad boys on top of some toasted garlic bread, or chop them up and use them as the inspiration for a casserole.
Happy Cooking!
---
---