How to Make Your Own Nacho Cheese Sauce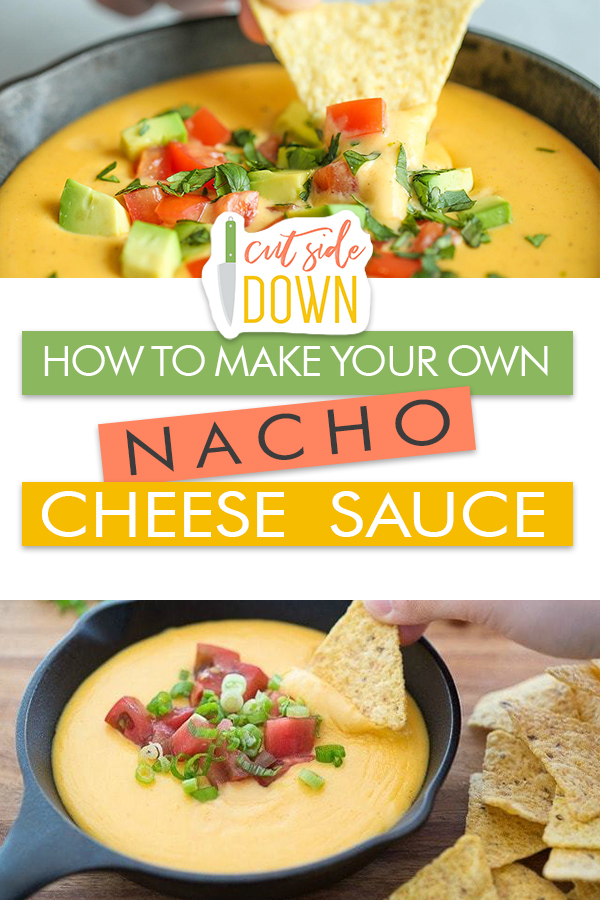 Hey humans of the interwebs! I hope you've had a good weekend, and you're hopefully getting some sunshine wherever you are. We spent the weekend prepping for summer-weeding, mowing, tilling, the works. With the warm weather, we've been planning and prepping for summer parties and barbecues. With barbecues comes barbecue food-and you can go traditional with burgers, chips, and corn. Or you can go rogue and make your own nacho sauce to over nachos, burgers, tacos, pretty much everything tastes better with nacho cheese!  It's guaranteed to please a crowd.
To make a decent nacho cheese sauce, you really only need a few basics: a large pot or dutch oven, a solid whisk, and a spicy serving bowl. Add in a dash of patience, some terrific cheese, and you've got a recipe for a great topping!
Ingredients:
1/4 c. melted butter
3 Tbsp. all-purpose flour
1 tsp. all-purpose flour
3 c. cold milk
1/2 tsp. paprika
1/4 tsp. ground dried chipotle pepper
1/4 tsp. ancho chile powder
1/4 tsp. cayenne pepper
salt to taste
1/2 lb. sharp Cheddar cheese, shredded
1/4 lb. Monterey Jack cheese, shredded
1/4 lb. Muenster cheese, shredded
The Process
Start by melting your butter in a large pot (or Dutch oven). Sprinkle in the flour to make a roux by whisking constantly until the mixture is thick and creamy.
Slowly pour the cold milk into the roux and whisk it constantly. Simmer the mixture, stirring it occasionally, until it thickens. This should take about five minutes. Stir in the spices: paprika, ground chipotle, ancho chile, cayenne, and salt.
Reduce the heat to low (this is crucial) and add in your cheeses! Do it a handful at a time and continue to stir until it's completely melted. Then, salt to taste.
Want to kick it up a notch? Add in a can of Rotel or diced jalepenos. This is a recipe that should be eaten as soon as it's finished because it doesn't save well. You can try keeping it warm in a crockpot, but it's so delicious that you will want to eat it straight from the pot!
Recipe via AllRecipes
---
---