15 Waffle Iron Recipes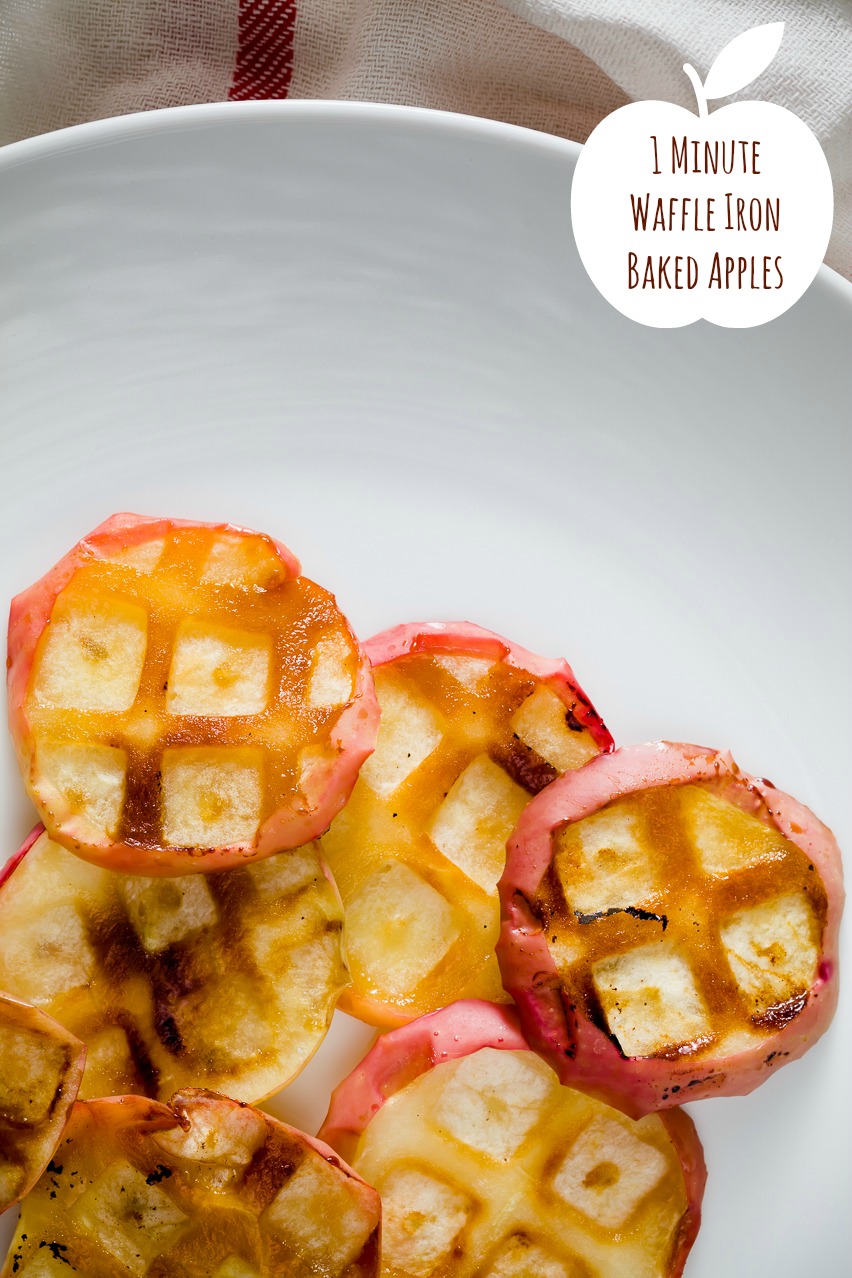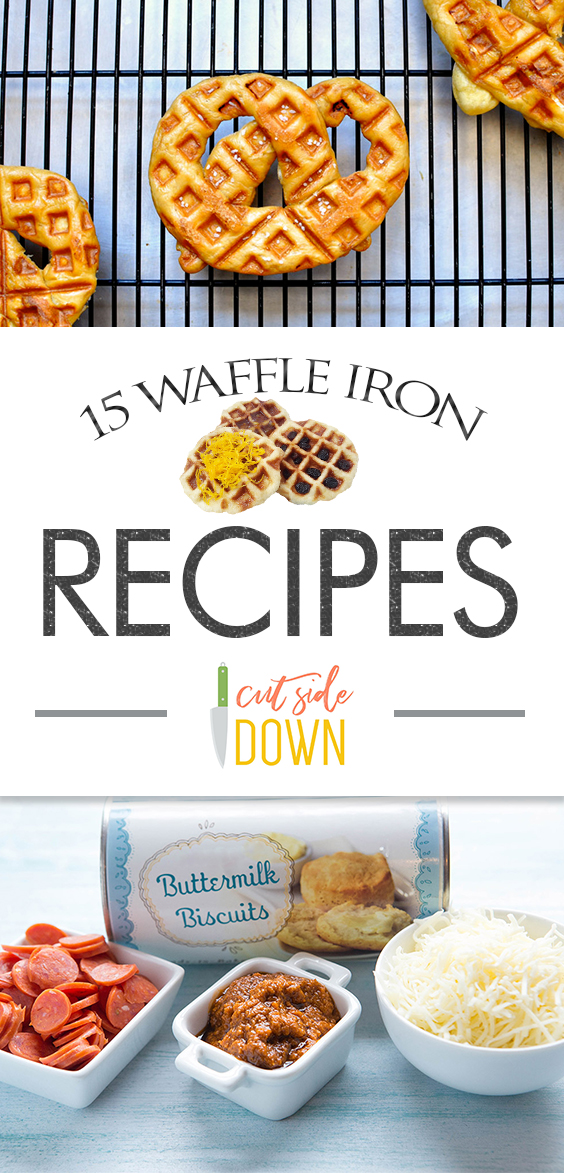 Okay Mommas (and those Dads who are in charge of mealtimes), how many times do you put food in front of your tiny humans only to have them crinkle their foreheads, turn up their noses and say "Ew"? If you live at my house, it's a fairly frequent occurrence.
My oldest is a great eater, my youngest however is a little harder to please. Which is why I am willing to try almost anything to get her to eat something that is not only healthy, but also easy to make. Let's be honest-no one has time to spend hours making dinner-Momma's gotta have time to herself as well, right?
Enter the All-Powerful Waffle Iron! I don't know what it is but putting it in a waffle shape made whatever I served instantly delicious. Maybe its's all the squares? Whatever the case, here are 15 recipes to try using your handy, dandy, waffle iron! Some are savory and health conscious while others are…not. 😉
#1: Waffle Omelet! We have chickens. Which means we have fresh eggs practically coming out of our ears (or coop-ha ha!) And my kids get sick of always eating them scrambled. So, throwing some colorful veggies, seasoning, and cheese into these and putting them in the waffle iron was a fantastic way to upgrade a classic!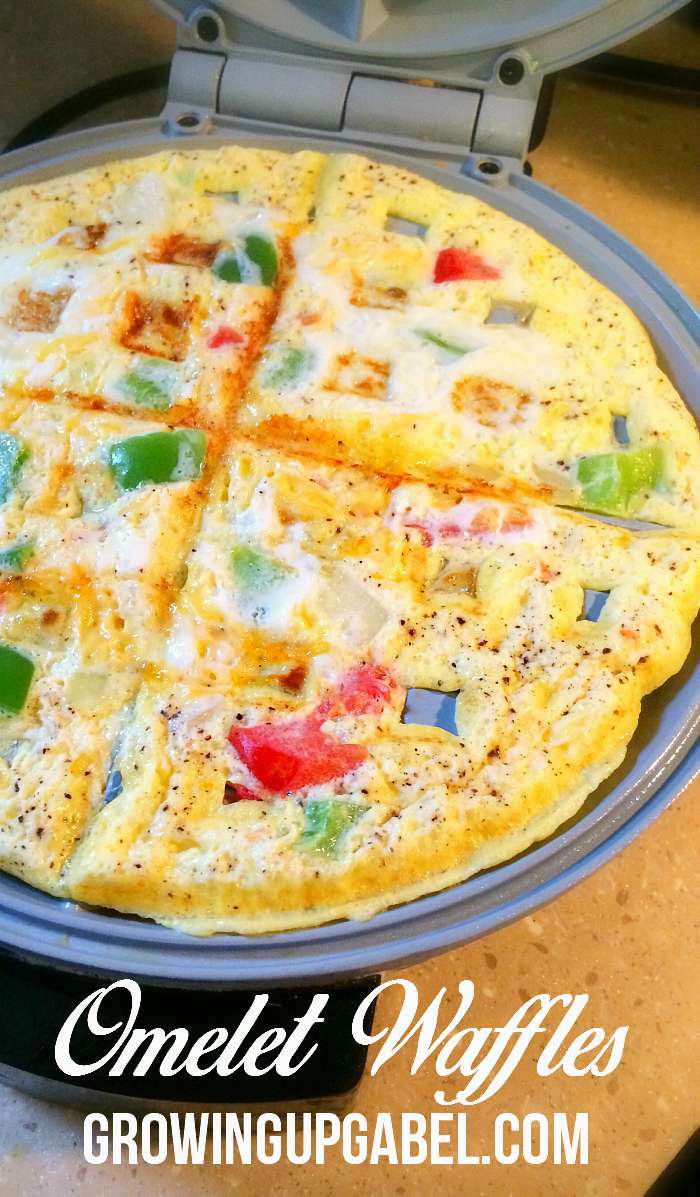 #2 Waffle Hash! Who doesn't love hash browns? These come out crispy, not greasy, and they hold the waffle shape beautifully. Plus it was super easy to split them and make things even.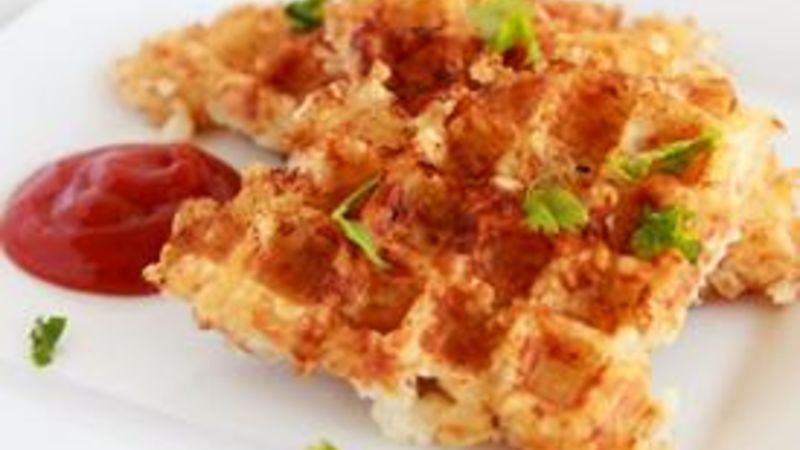 #3 Sweet Potato Breakfast: This is for those Mommas and Dads who are trying to be a little more low-carb in life. When you want to eat the same thing as your kids, but don't want to load up on the starchy potatoes or carbs, this is fantastic way to get your fix! The sweet potatoes provide a soft sweet balance and a crunch without the added carbs. Plus, who doesn't love something that's Whole30 and Paleo?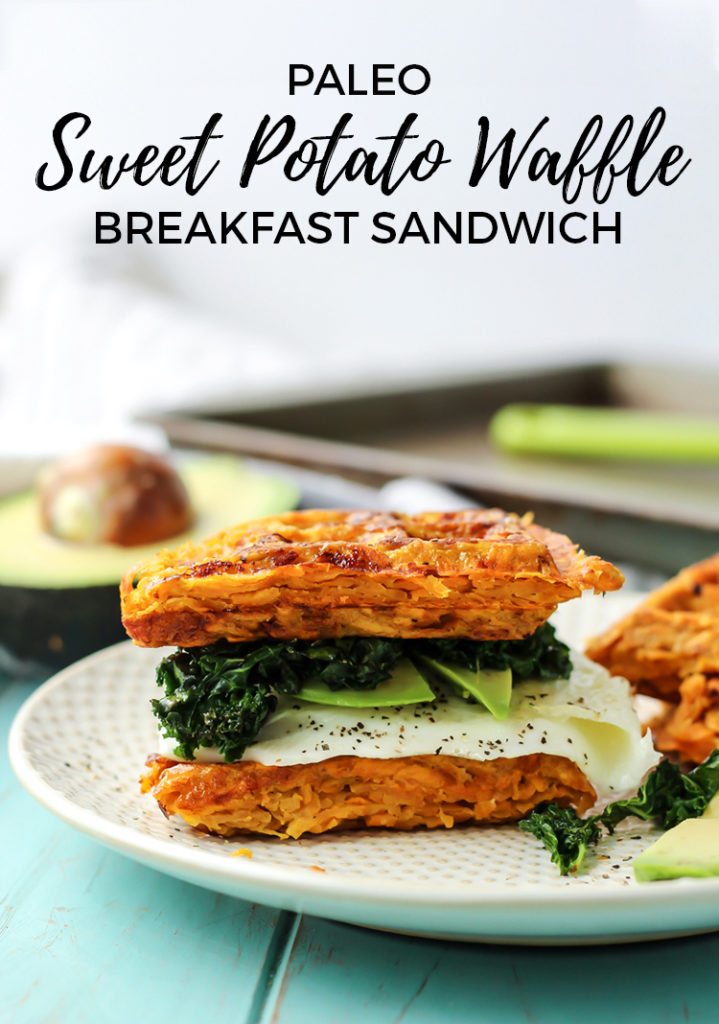 #4 Cinnamon Roll Waffles! This is seriously the best marriage of crispy, fluffy, crunchy, and sweet. Want to make it even easier? Try purchasing your favorite refrigerator cinnamon rolls and just popping them into the hot waffle iron. Quick, delicious, and a perfect treat!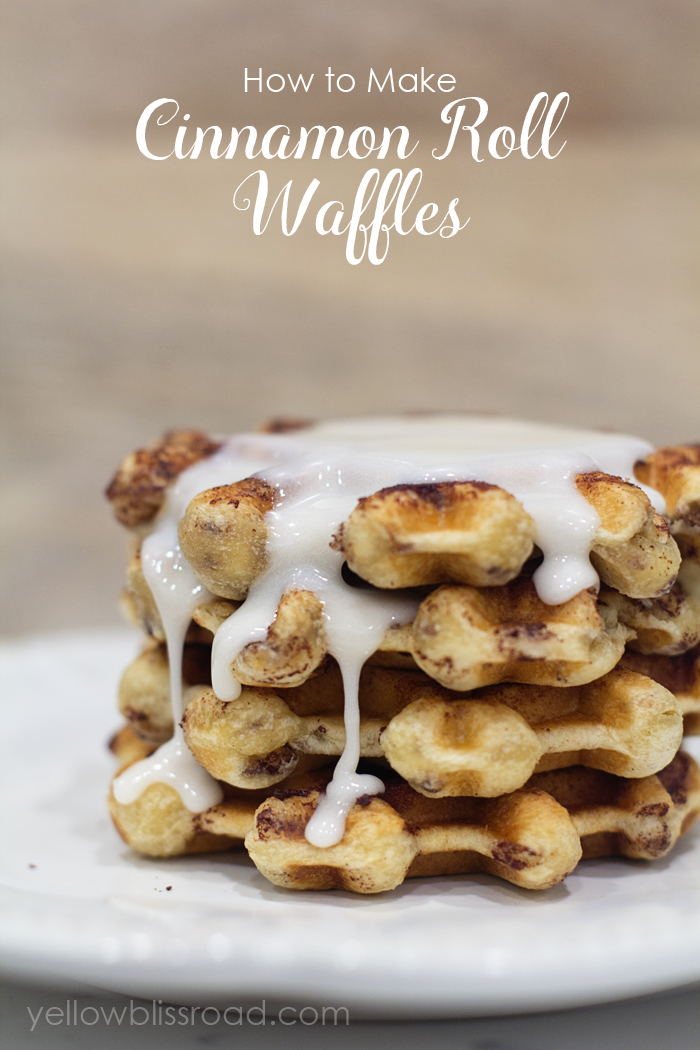 #5 Waffle Calzones: My husband could literally live off of pizza for the rest of his life. No joke. My kids on the other hand? Not so in love with the pizza thing. Putting the dough in the waffle iron though is definitely the best of both worlds. Add in the fact that this uses store bought buttermilk biscuits and you've found a sure winner!
#6 Waffle Ramen! This one blew my kids away. I've eaten my fair share of Ramen, but putting it in a waffle iron was something that had never even crossed my mind. Want a fresh take on a college staple? This is for you.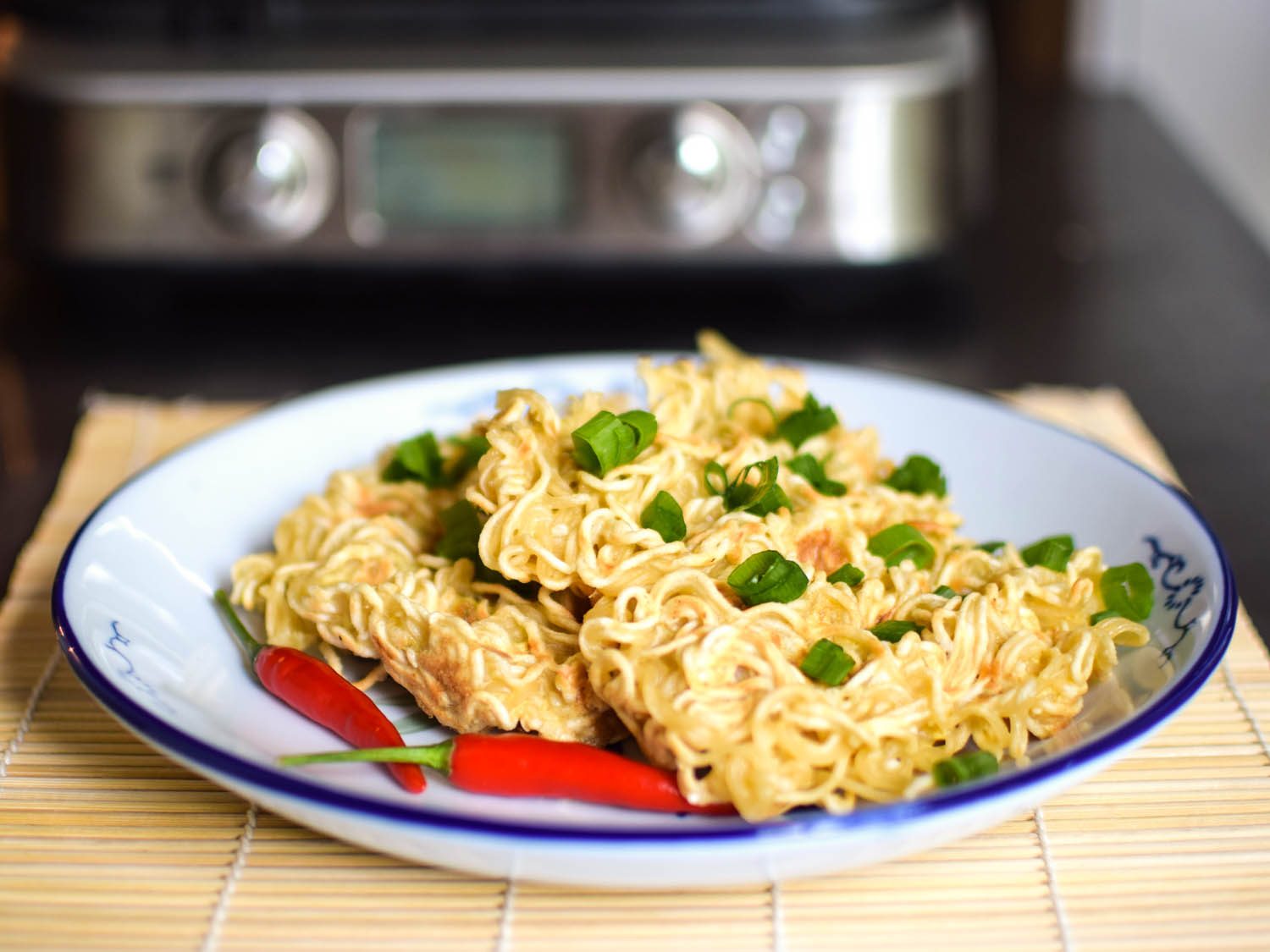 #7  Mac & Cheese Waffles: In the mood for some comfort food? This will hit all the right spots. I recommend using this: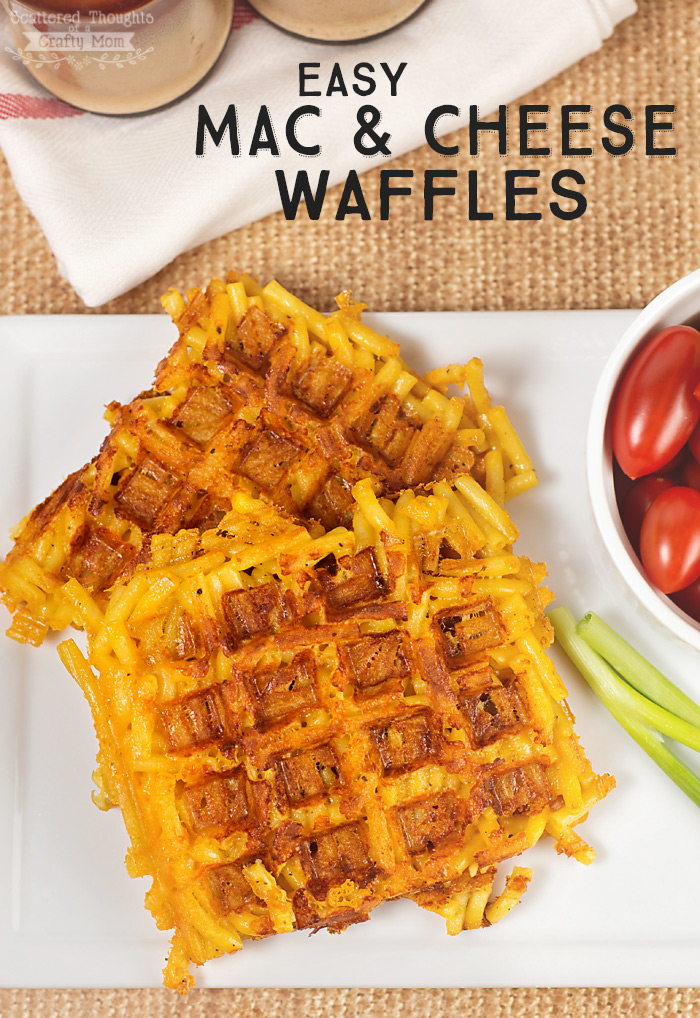 #8 Kale Waffle Chips! Looking for a way to make Kale chips in an easy manner? Here is your test. This would be super interesting to see if you could make with thinly sliced zucchini or other summer squash.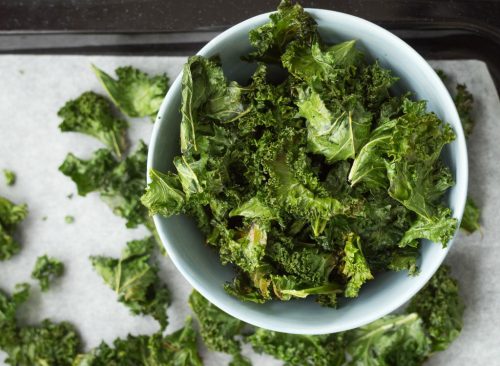 #9 Waffle Iron Apples: In the mood for something sweet but don't want to overload? These are an awesome addition to any weeknight meal or late night snack binge.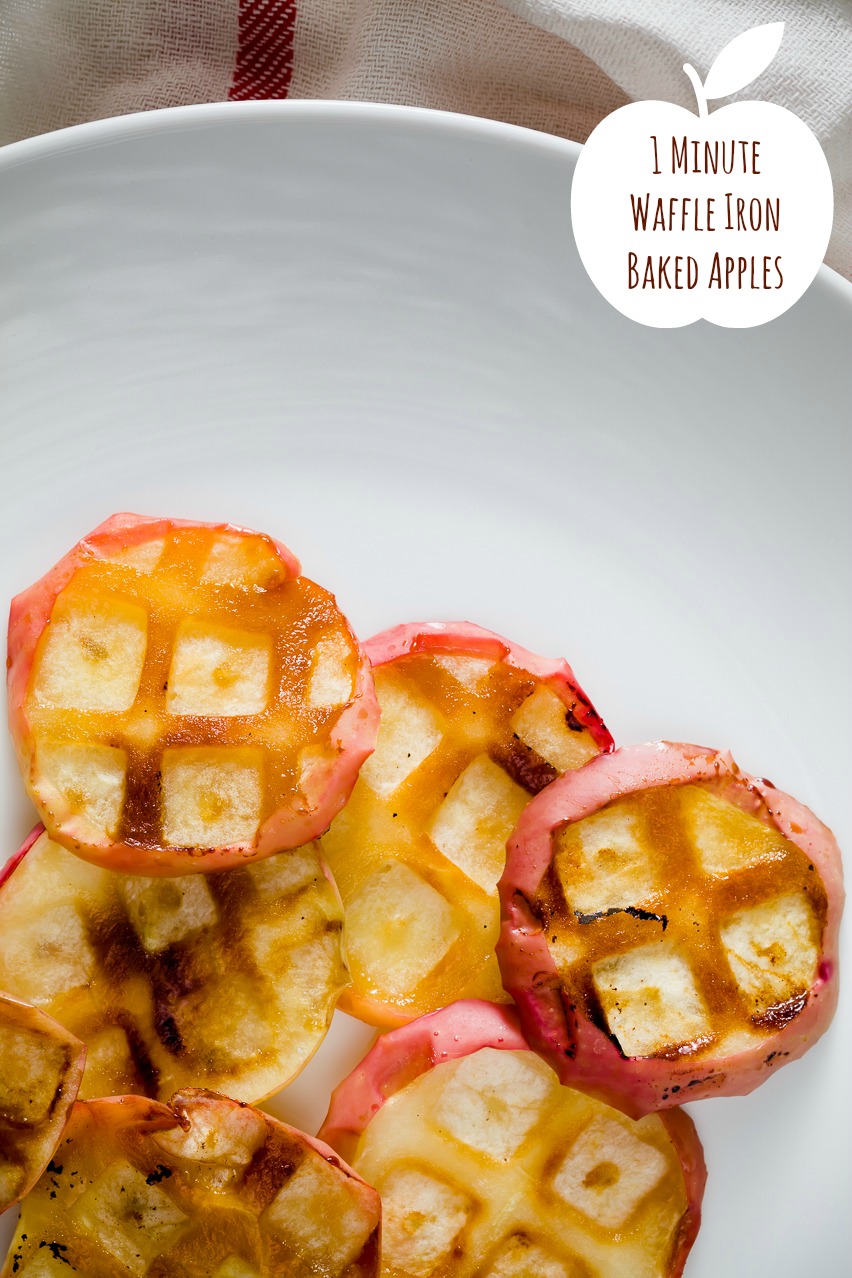 #10 Donut Waffles: This seems like one of those combos that's super weird, but totally delicious (cronut, anyone?) Trust me, it's worth it to experiment with them and find a Wafflenut (doughfle?) you love.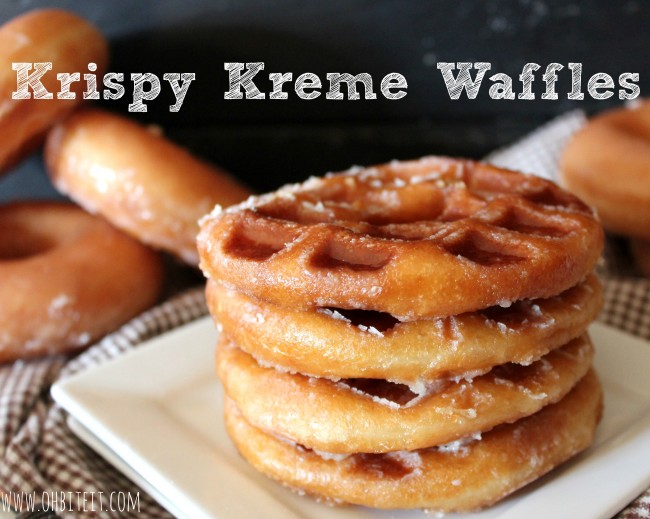 #11 Brownie Waffle: Need I say more? Add in some ooey gooey middles like extra chocolate chips, pieces of caramel or some crunchy nuts and you've got yourself one awesome dessert.
#12 Stuffed Apple Pie Waffles: This is a great dessert taking an All-American classic to the next level!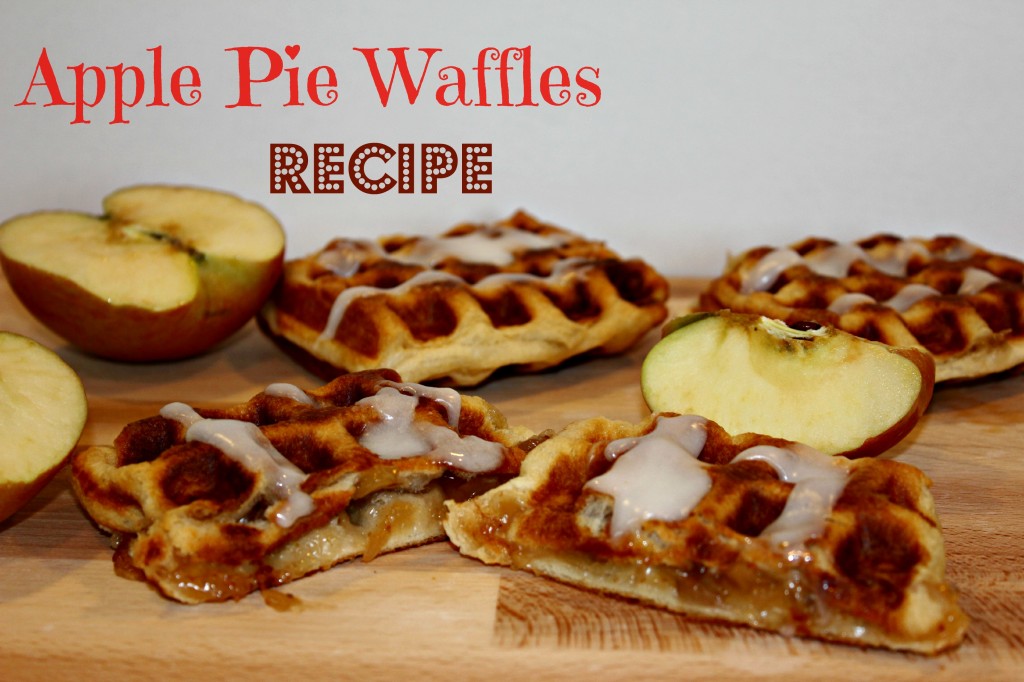 #13 Birthday Cake Waffles: Need a way to celebrate a special day and bored with the typical pancakes? These took Birthday morning to a new level!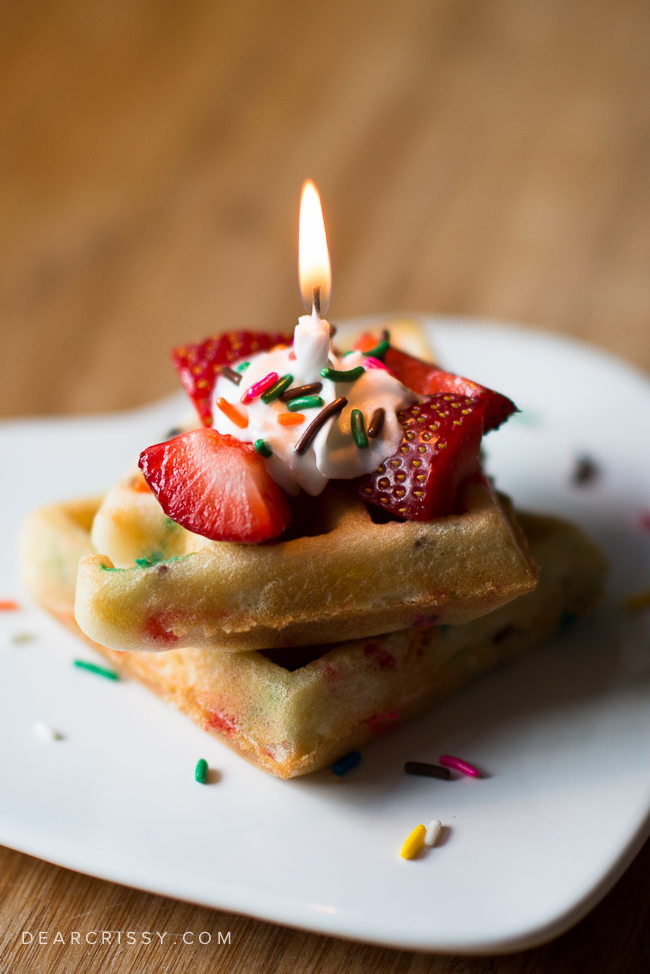 #14 Waffle Iron Pretzels: Once again, this is taking a classic and putting a new twist on it. It would be fun to try adding some fillings into the dough like cheese or pepperoni!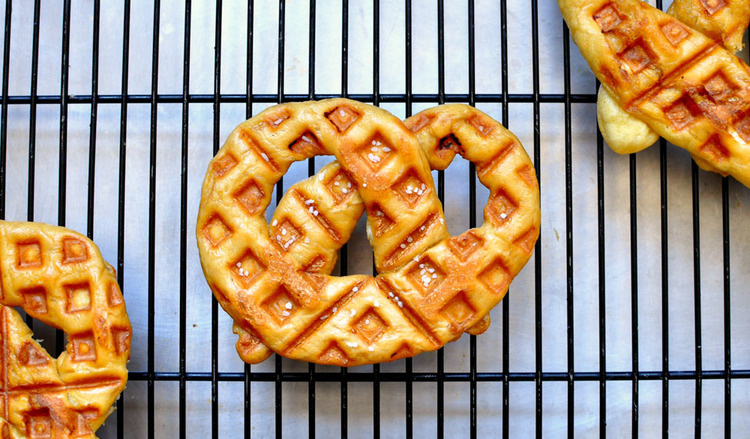 #15 Chocolate Chip Waffles: This one is a tried and true, and definitely not the most original. I like using Kodiak Cakes or another protein heavy base to up the protein and lower the sugar content. You could also swap out chocolate chips with bits of fruit and I bet it would be awesome! Or, if you're really in the mood for something truly indulgent, try chopping up some Russel Stover Chocolates   and adding them to the mix instead of plain chocolate chips!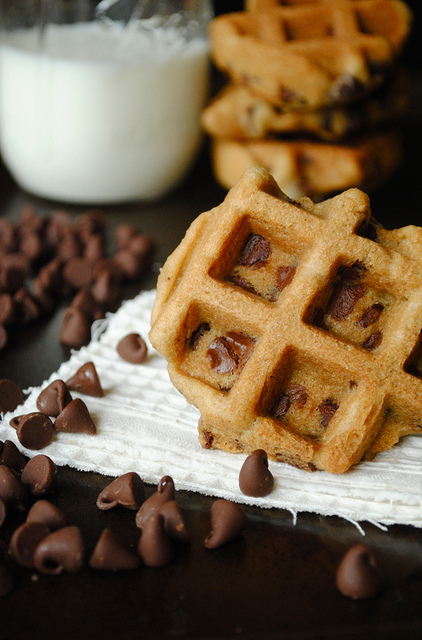 Happy Waffle Ironing!
Waffle Omelet from GrowingupGabel
Waffle Hash browns from tablespoon
Sweet Potato Waffle from FitMittenKitchen
Cinnamon Roll Waffles from YellowBlissRoad
Waffle Ramen via SeriousEats
Mac and Cheese Waffles from ScatteredThoughtsofaCraftyMom
Kale Chips from WillitWaffle
Waffle Iron Baked Apples from CupcakeProject
KrispyKreme Waffle Donuts from OhBiteIt
BrownieWaffles from Tastemade
ApplePie Waffles from MustHaveMom
Cake Batter Birthday Waffles from DearCrissy
Waffle Pretzels from WillitWaffle
Chocolate Chip Waffles from HowtoSimplify
---
---