Okay, if you haven't used crescent rolls in your cooking, where on earth have you been? This ingredient is a fabulous shortcut for all kinds of recipes. It's a great way to make "one-dish" dinners that have your protein and carbohydrate combined. This means fewer dishes to clean, less time to cook, and more time for you to do what you want to be doing!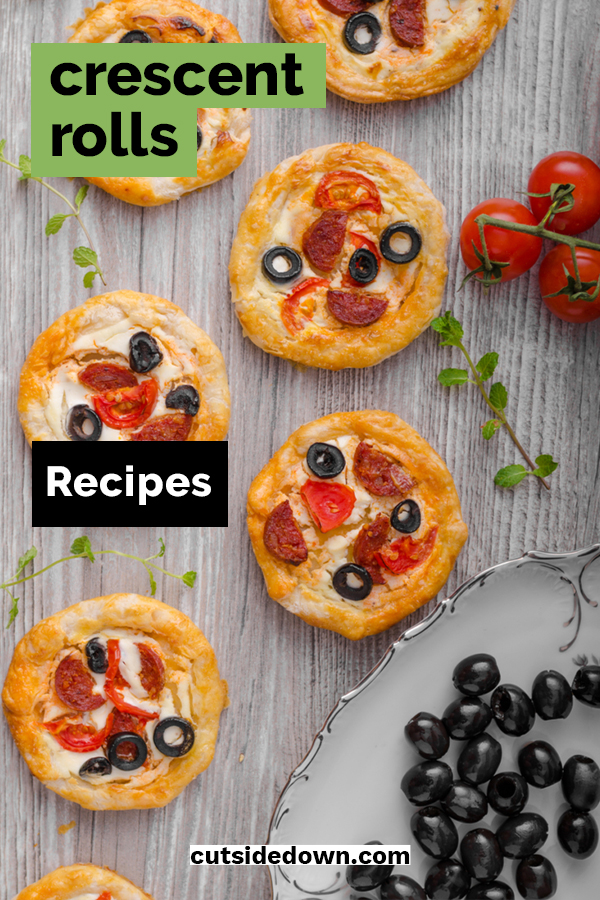 You can totally make crescent rolls from scratch, but if you don't have to, why bother? Lucky for us, Pillsbury makes them ready to bake so you don't have to spend hours slaving in the kitchen. In honor of this fabulous ingredient, here are 5 fast and delicious recipes all featuring the crescent roll!
Crescent Roll Recipe: Breakfast
Okay, so you could totally call this a breakfast pizza if "tart" is too fancy. The great part about this breakfast is that it comes together easily, bakes quickly, and will be consumed in minutes! You can cook this dish on a pizza stone or pyrex casserole dish. Because they are already proportioned, they are great to make for large gatherings or small ones. Enjoy!
Recipe 01: Breakfast Tart
Crescent Roll Recipe 02: Dinner
Crescent Rolls can be a literal savior when it comes to dinner. One of my kids' favorite dinners is hot dogs in a blanket. The great part about these is that they are incredibly easy to modify so that everyone gets what they want without all the extra dishes and effort. You can even swap out the hot dogs for sausages to make this meal more "man-friendly." One thing I really suggest is picking up some "Everything Bagel" seasoning. You can grab the good stuff at Trader Joe's, but you can also buy a yummy version here. Trust me on this, it makes your hot dogs in a blanket irresistible.
Recipe 02: Hot Dogs In A Blanket
Crescent Roll Recipe 03: Dessert
I love crescent rolls paired with dessert. They are buttery, flakey, and fabulous when paired with sugar or chocolate. Not to mention that using crescent rolls knocks out a ton of your prep work. This recipe is one of my favorites because it looks like I spent all day in the kitchen when I didn't. Plus it's delicious!
Recipe 03: Apple Dumplings
Crescent Roll Recipe 04: Appetizer
When it comes to appetizers, crescent rolls rule the roost. They are light enough that they won't ruin dinner but filling enough that they can keep the hangries at bay. This recipe is one of my favorites! I love the creaminess of the feta with the saltiness of the spinach. It's a win all around. Once you've made your appetizers, why not show them off on a beautiful platter like this one?
Recipe 04: Spinach And Feta Pinwheels
Crescent Roll Recipe 05: Pizza
I'm a really big fan of homemade pizza. I usually make my own dough a few times a month and freeze it just for that purpose. There have been times when I've miscalculated, and we've run out of the frozen dough. This is where having a can or two of crescent dough can save your bacon! Crescent roll dough makes for tasty pizza!
Recipe 05: Crescent Roll Pizza