One of the hardest things about the holidays for me is all of the food. Sometimes it feels impossible to be able to see all my family and friends and have self control at the same time. It's really easy to rationalize just one more slice of pie or cookie. When I feel like I've reached my limit of treats, I find that one of the best solutions is to bring a dessert of my own. I like to pitch in when it comes to parties, and this is a great way to pitch in and allow myself a little control over the options on the menu. Luckily for me (and everyone else trying not to over-indulge), there are a ton of options for holiday desserts that are under 300 calories a serving.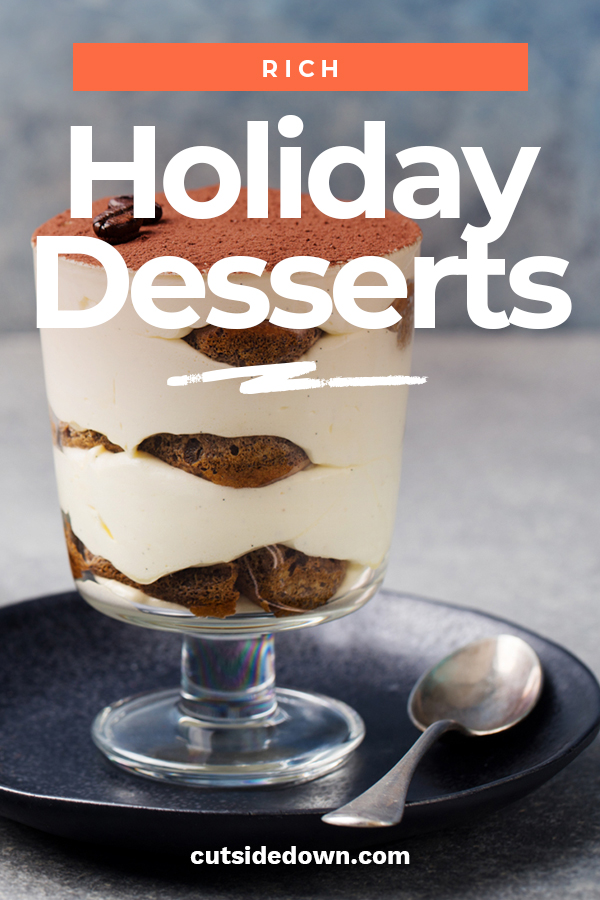 One of my favorite parts of bringing a dish to a party is either having a darling serving dish to showcase my dessert or something that can be tossed when we're done. It depends on how many people will be involved. If I'm heading to a large party, it's easier to take a container like this that can be tossed when it's empty. Then no one has to worry about washing and returning dishes. If it's a small get together, then I definitely prefer to showcase my dishes like these with a special addition like this!
Now that we've covered the why and how it's time to go over the what of holiday desserts! Here are my four favorite rich holiday desserts.
Rich Holiday Desserts Under 300 Calories
Holiday Dessert 01: Pear Tarte Tartin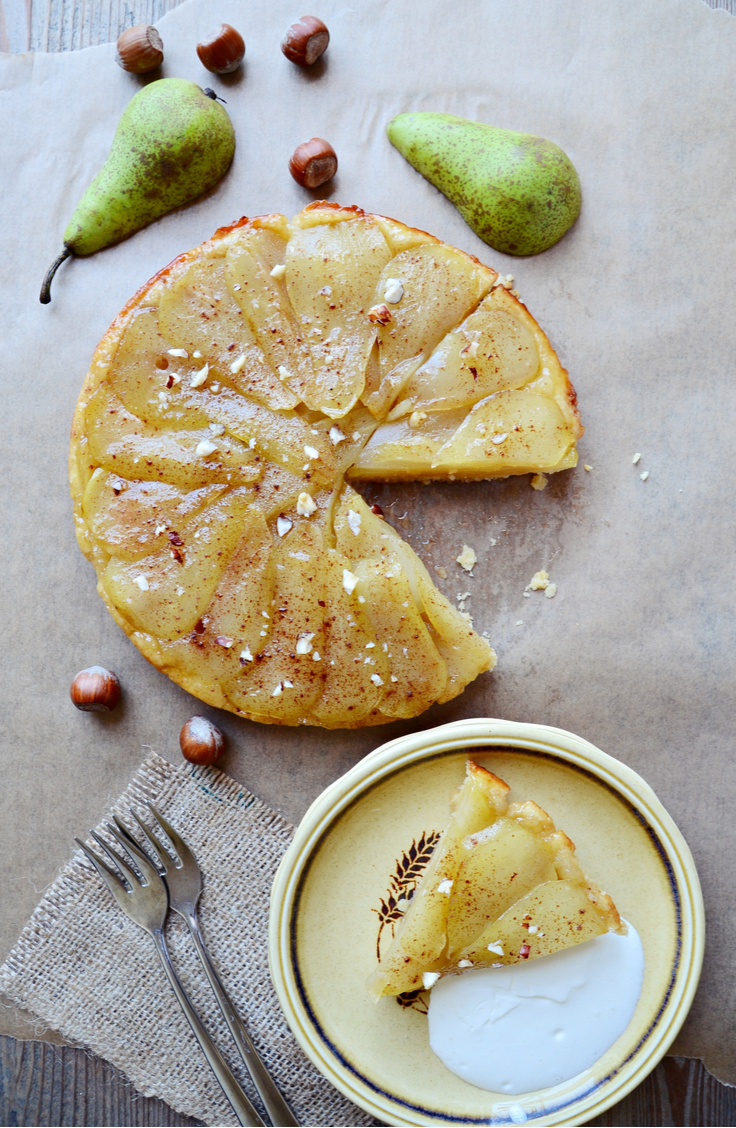 This dessert allows pears to do the heavy lifting and really shine. It's sweet but not overpowering, luscious without being heavy, and pairs perfectly with unsweetened whipped cream. This dessert clocks in at just 210 calories per serving.
Holiday Dessert 02: Winter Pavlova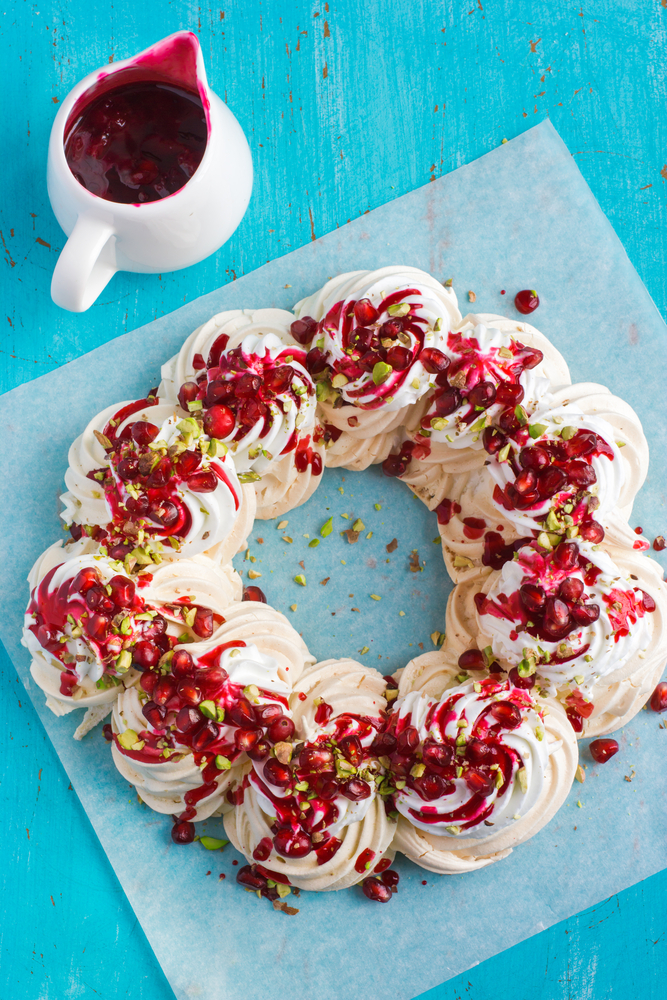 If you've never had pavlova, you're missing out. This dessert is sweet, crunchy, but also light and perfect with fresh fruit. It can be prepped days in advance, making it ideal for busy weeks. Trust me on this, you'll love it. Add some chopped pistachios for a little more of a color pop. At only 152 calories per serving, you can have two without feeling guilty!
Holiday Dessert Recipe 03: Dark Chocolate Pistachio Tart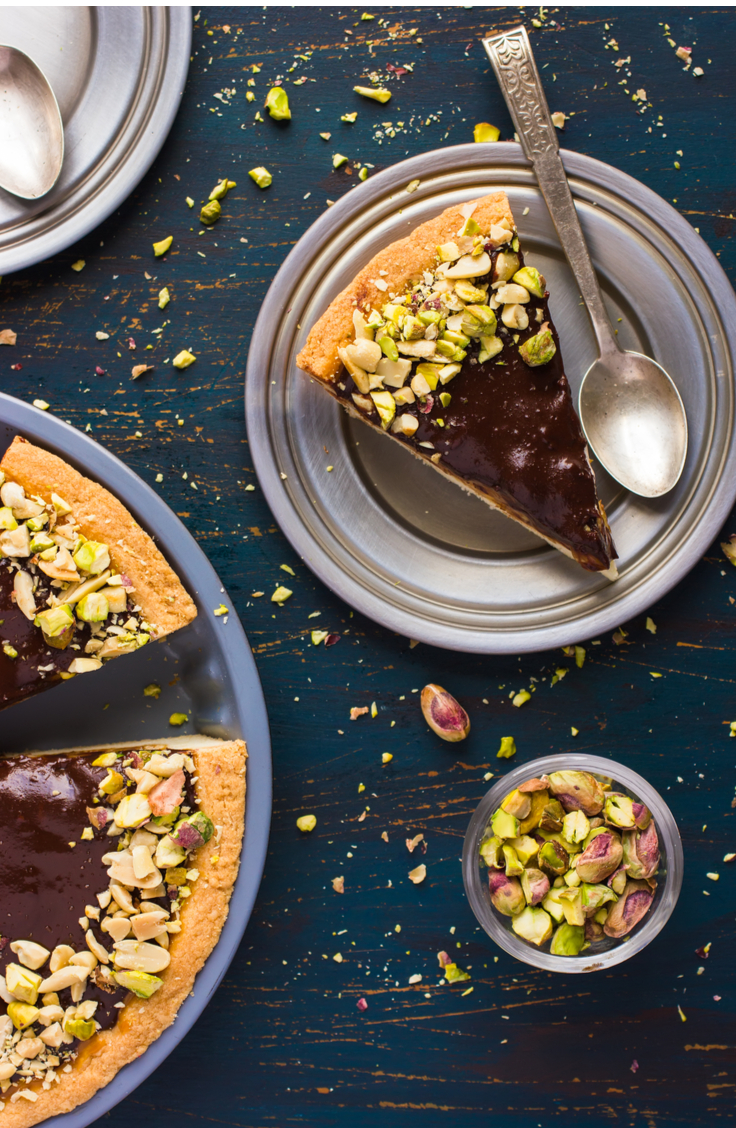 This dessert is decadent. As a bonus, it's gluten-free! It clocks in at 265 calories a slice, but trust me when I say that one slice will be more than enough for any sweet tooth. All you need is one of these tart pans and you're set. This dessert should replace pie everywhere.
Holiday Dessert Recipe 04: Tiramisu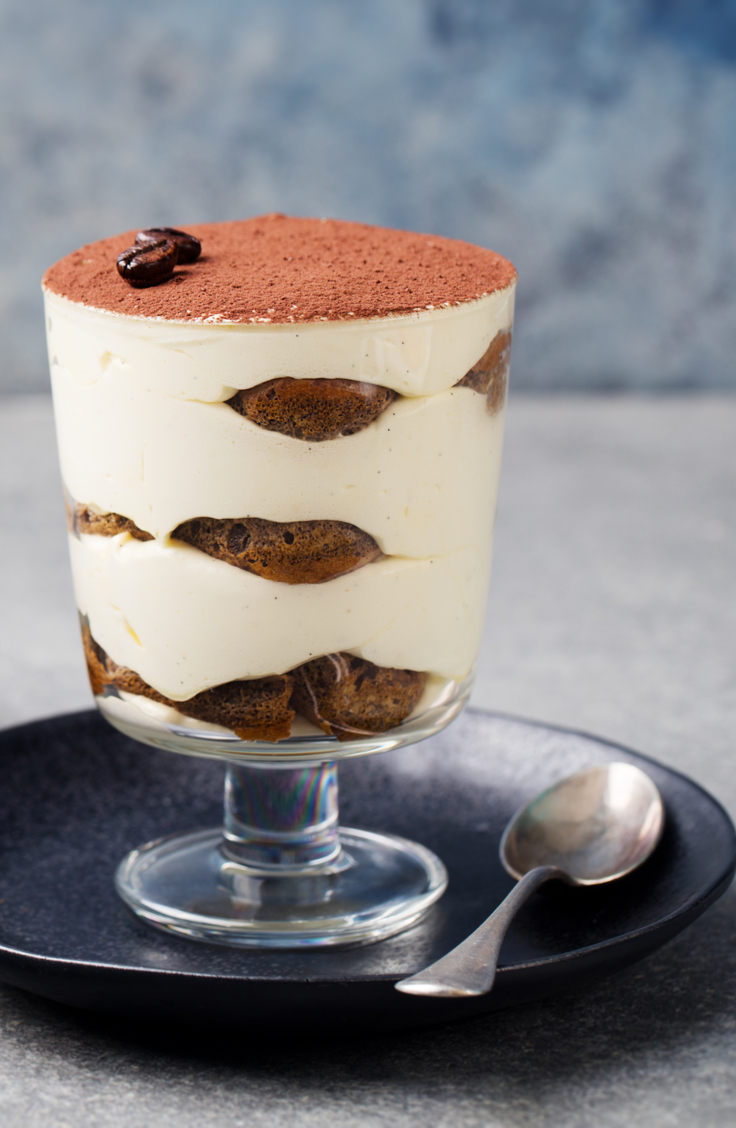 This dessert is a classic, and shouldn't be overlooked during the holidays. It's fancy and flavorful! Grab a trifle bowl and make things look extra fancy. If you're worried about the espresso, feel free to substitute with a quality hot chocolate.