Fault Line Cakes And Why They Are SHAKING Up The Dessert World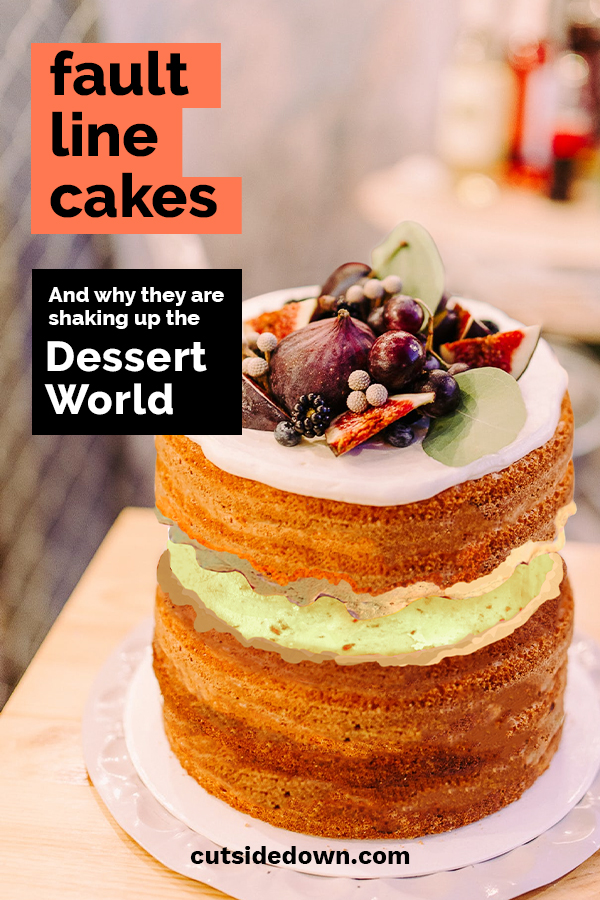 When it comes to food trends, Instagram is king! From geode cakes to everything unicorn and rainbow, if there's going to be a hot trend coming down the pipeline, chances are it's going to come from Insta.
One of the newest trends popping up is called a "Fault Line Cakes." If you remember the geode cake trend, this is a similar take on blending geology and geography with baking. This trend is simultaneously unusual and genius at the same time. What's cool about this trend is that you get a maximum impact with minimal work and technique. And it's definitely versatile!
So, if you're ready to hop on the bandwagon, here is what you need to create your own Fault Line Cake!
Materials:
Offset spatula or bench scraper   (I'd recommend getting both, especially if you're a novice)
Sprinkles (this is a good time to invest in designer sprinkles, trust me, it takes your cake to the next level. Grab some darling mermaid ones here)
Round Cake (it's a good idea to have a decent height, so I'd recommend 4 6-inch layers)
Buttercream frosting
Fault Line Cakes
As you can see, the options for modifying a fault line cake are pretty much endless! I've seen cakes with rosettes in the middle, pictures, fresh fruit (think candied lemons and limes), etc. Really the only limit is your imagination!
Step 1: Bake
I love starting with a boxed cake mix and swapping out some of the ingredients to make it a little richer. Try adding in a box of instant pudding in a complementary flavor, 3/4 c. sour cream, 3/4 c. vegetable oil, 3 eggs, and 2 tsp. vanilla extract. I promise you're going to end up with a moist and delicious cake! When your cakes are baked, allow them to cool completely before stacking.
Step 2: Crumb Coat
Stack your cakes with your preferred filling. I like using buttercream as a ring on the outside with a filling in the middle, but you do you. I prefer to make an American Buttercream using the recipe below, but again, make the type of frosting you like to eat. After you have stacked the cakes, it's time to give them a good crumb coat.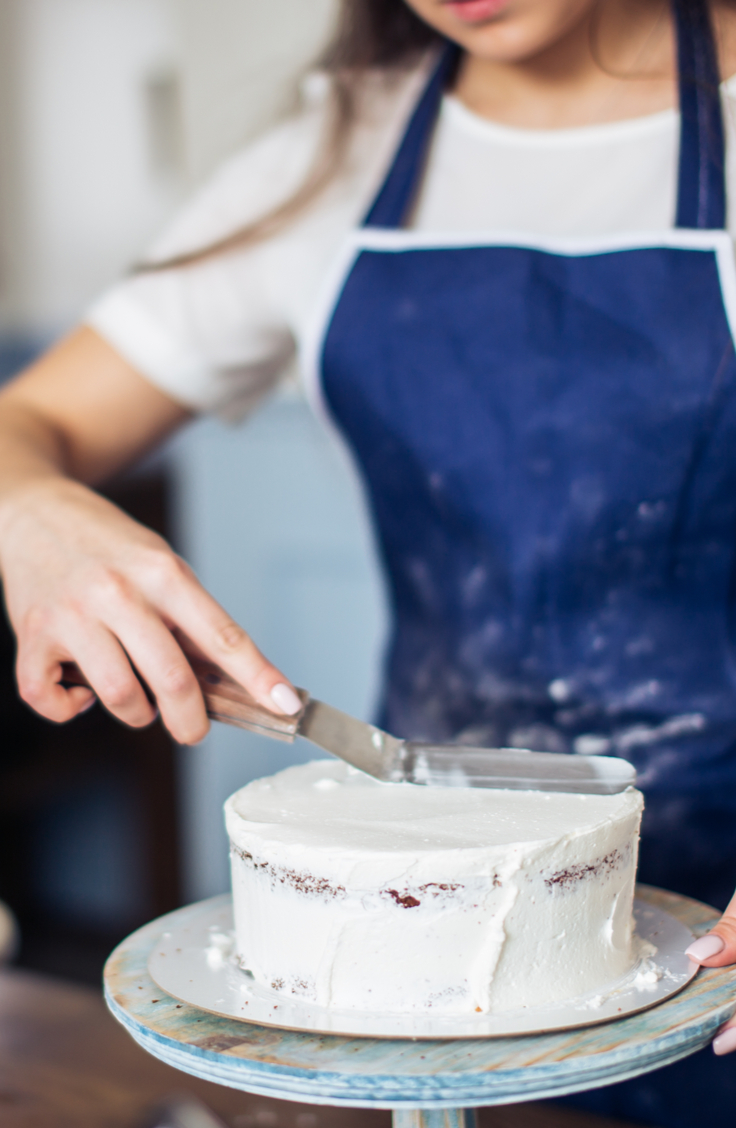 Basic Buttercream
Ingredients:
3 sticks softened butter
1 1/2 lbs. powdered sugar
1 Tbsp. vanilla extract (or another extract if you want additional flavor)
2-3 Tbsp. heavy cream or milk
Process:
Begin by creaming your butter for at least 6-7 minutes. You want it nice and fluffy. Then slowly add in the powdered sugar a little at a time until completely combined. Next, add in the vanilla and cream and mix for another 6-7 minutes. If you want to thin the icing, you can add more milk. If you find the icing is too thin, add more powdered sugar until you reach your desired consistency.
Step 3: Fault Line Sprinkle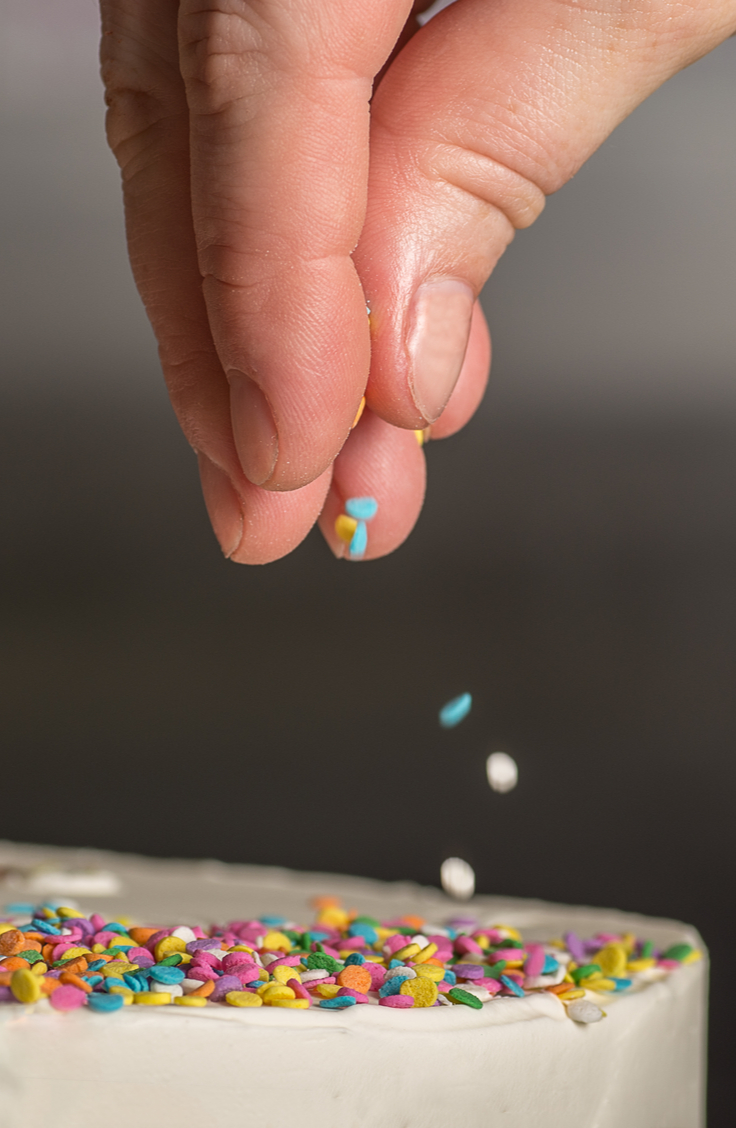 Decide where you want the fault line to go on your cake. This is usually around the middle, but I've seen them run on a diagonal up and over the top of the cake too. Add sprinkles along the fault line. Word to the wise, make the fault line bigger than you actually want it to be, it will shrink a little as you ice.
Step 4: Pipe That Icing
After you've added the sprinkles, it's time to pipe the rest of the cake. I'd suggest putting your icing into a piping bag and cutting off the tip. Then pipe where the frosting needs to go: either side of the sprinkle line. Make this layer fairly thick so that the fault line stands out. Next, using the bench scraper and/or offset spatula, smooth the frosting until you have a uniform finish.
Step 5: Add the Details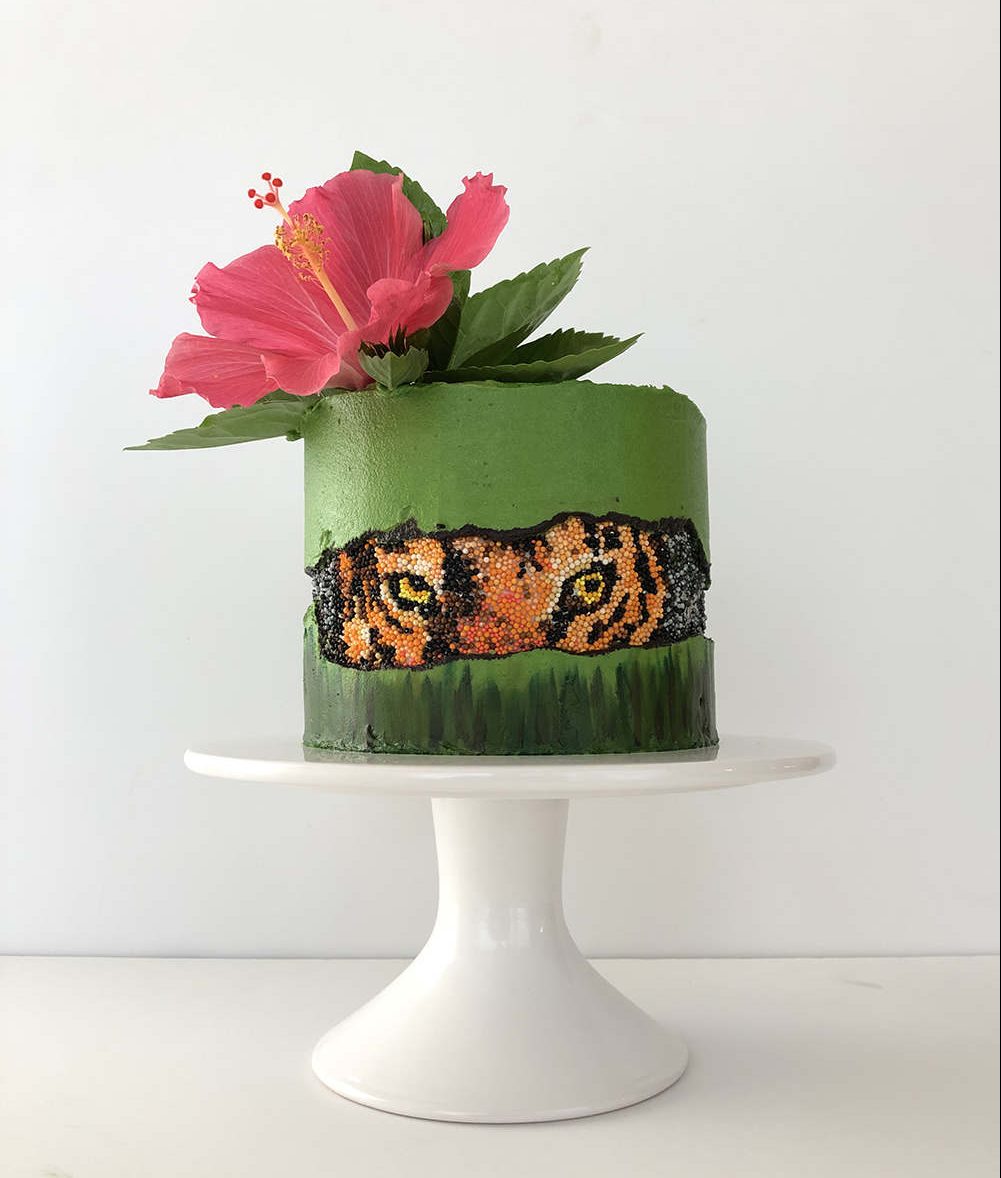 If you're going to go the extra mile, now is when you would add those extra details like gold leafing, grass, scales, flowers, you name it! Play with textures, colors, and visual elements to create a cake that's totally on-trend.
And that is how you create a Fault Line Cake! Happy Baking!
---
---