Paula Deen Approved Butter Bread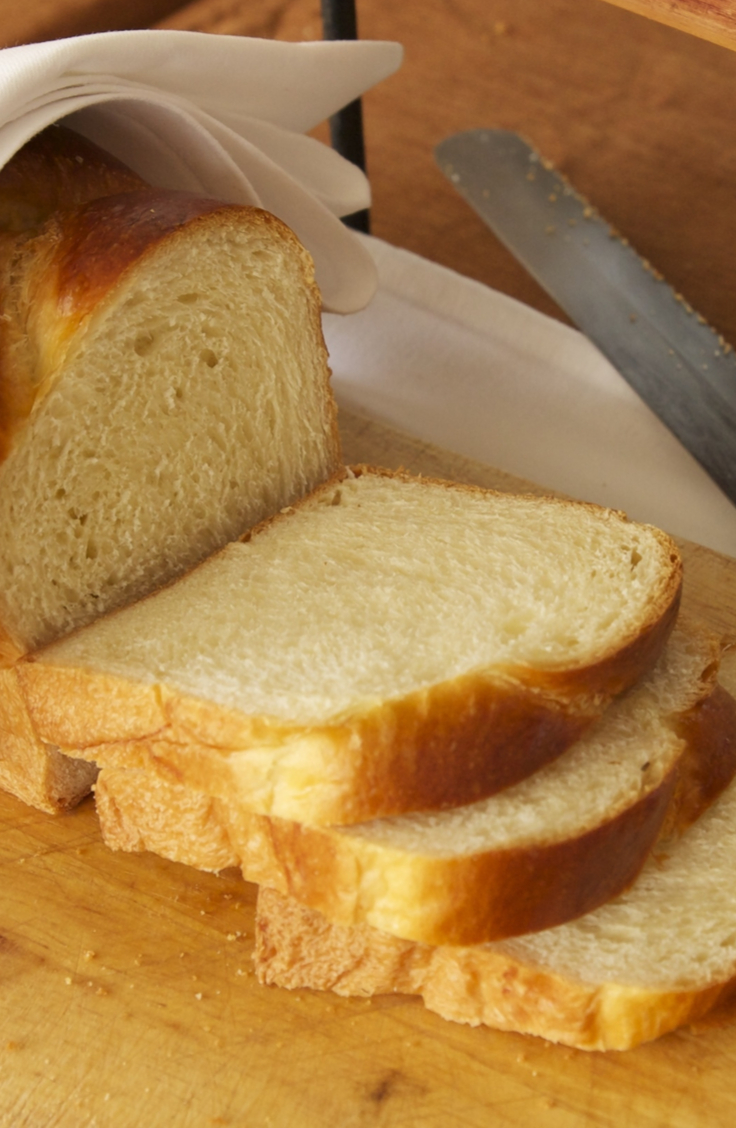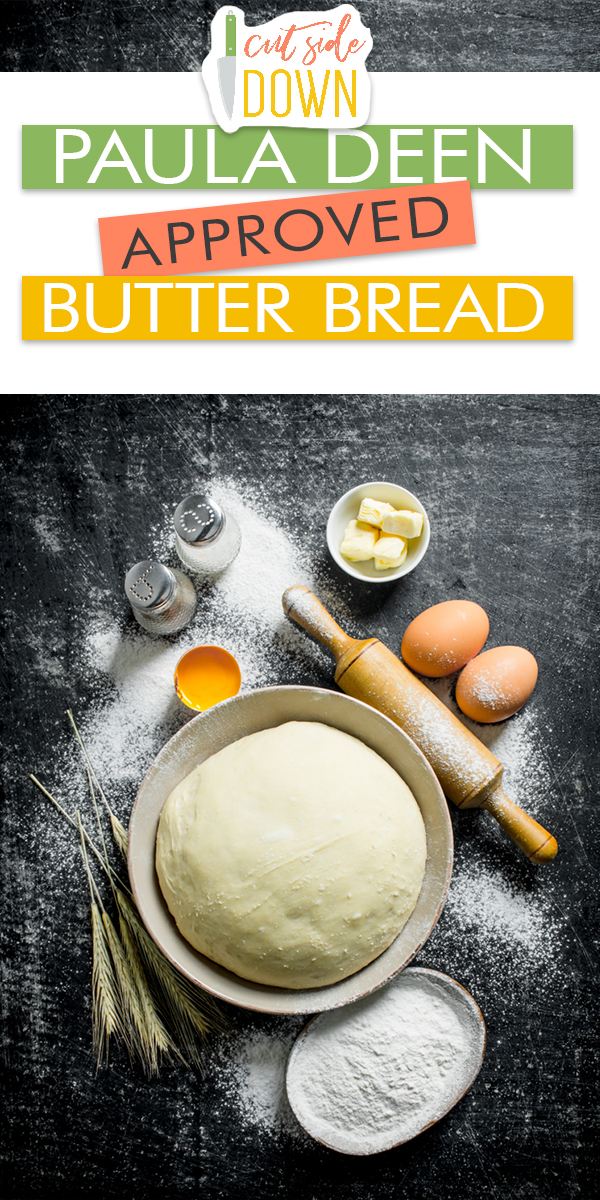 I have a few memories growing up of my grandma making rolls and bread from scratch. There was nothing quite like fresh hot bread from the oven topped with melting butter and fresh jam. We would all crowd the counter waiting for our piece and eat them so fast we ended up with burned tongues. To this day, there is something incredibly comforting about homemade bread. There is also something kinda decadent about warm, fresh bread topped with butter and jam.
If you find yourself in need of a little TLC, or maybe just a little bit of comfort, then this recipe is it. Butter bread takes your average white bread recipe up a notch or two. It has beautifully crispy crust and a deep flavor. This recipe is delicious and I'm pretty sure the Queen of Butter, Paula Deen, would definitely approve!
So, what do you need to get started? I'd suggest some solid bread pans like these for a starter. You'll also want some decent bowls for mixing and resting your dough. I really like these platic bowls because I think they help the dough rise better, and the slip resistant bottoms keeps them stable on your counter. Now that you've got those two basics, you're ready to go.

Butter Bread Recipe
Ingredients:
1 package Dry Active yeast
1 tsp. sugar
4 1/2 Tbsp. sugar
1 1/2 tsp. salt
1 tsp. baking powder
4 1/2 c. all-purpose flour
1 lightly mixed egg
1/4 c. melted butter
1/2 c. flour for dusting
1 3/4 warm milk
1/2 c. warm water
1 tsp. melted butter for brushing
Process:
Start by greasing a bread tin and set aside. Begin by mixing your salt, baking powder, sugar, and flour in a large mixing bowl. Then in a small bowl, mix your yeast, 1 tsp. sugar, and about 1/2 c. of your warm milk. You're going to mix this very gently before leaving it alone so that it will activate. This should take about 10 minutes before it's nice and foamy.
Next up, add your egg and activated yeast to your flour mixture and mix gently before adding in the melted butter. The mixture isn't going to come together yet, it will be super lumpy and that's okay. Next add in the rest of the warm milk and mix using a wooden spoon. As you mix, add in the warm water. The dough should now start coming together into a solid bread dough.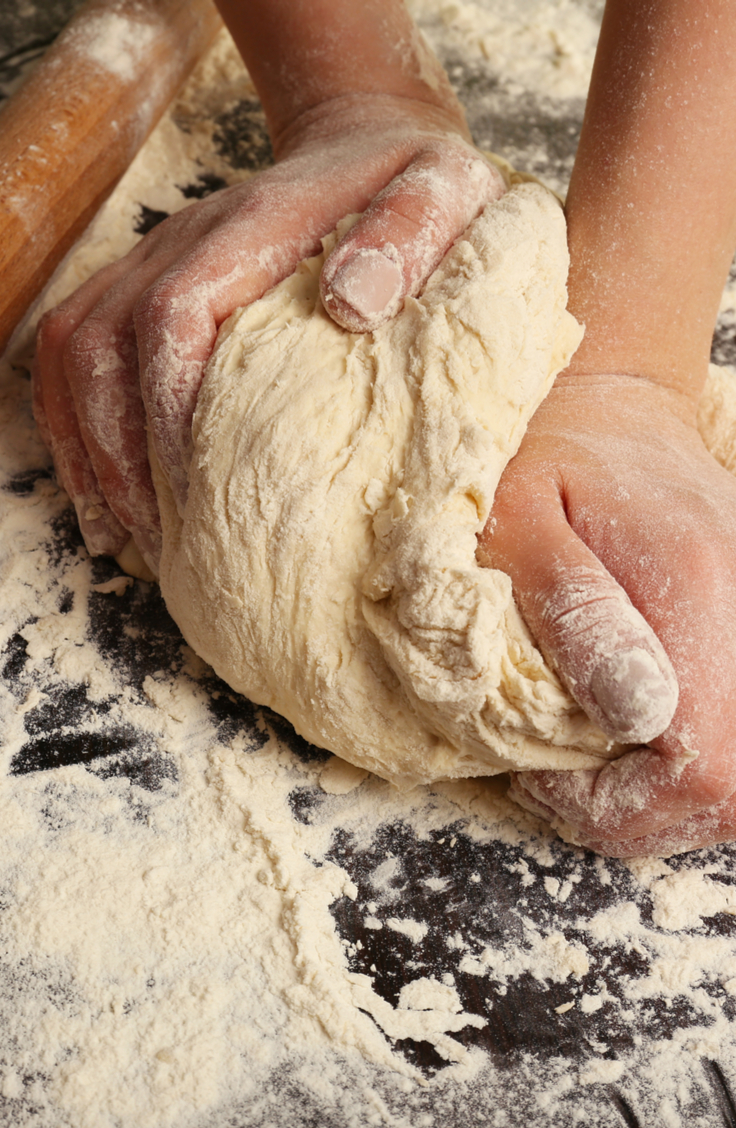 After you've added all the ingredients, turn the dough out onto a floured surface and knead dough until you have a good ball. This should take about 10 minutes or so. When the dough has come together, put it back into a greased bowl and let it rise for about 45 minutes in a warm area. I like to put my oven on warm for a few minutes then turn it off and allow the dough to rise in there. You don't want to put a plastic bowl in the oven though, so if you opt for this method, put it in a metal bowl to rise. Alternatively, you can put the dough in the microwave and close the door. Just don't turn the microwave on. 🙂
When your dough has doubled in size, punch it down and knead for a minute or two. Form into a loaf shape before putting it in the bread pan. Turn your oven to 400F and let it get nice and toasty. While it's heating, allow the bread dough to rise to the top of the bread pan before brushing the top with melted butter.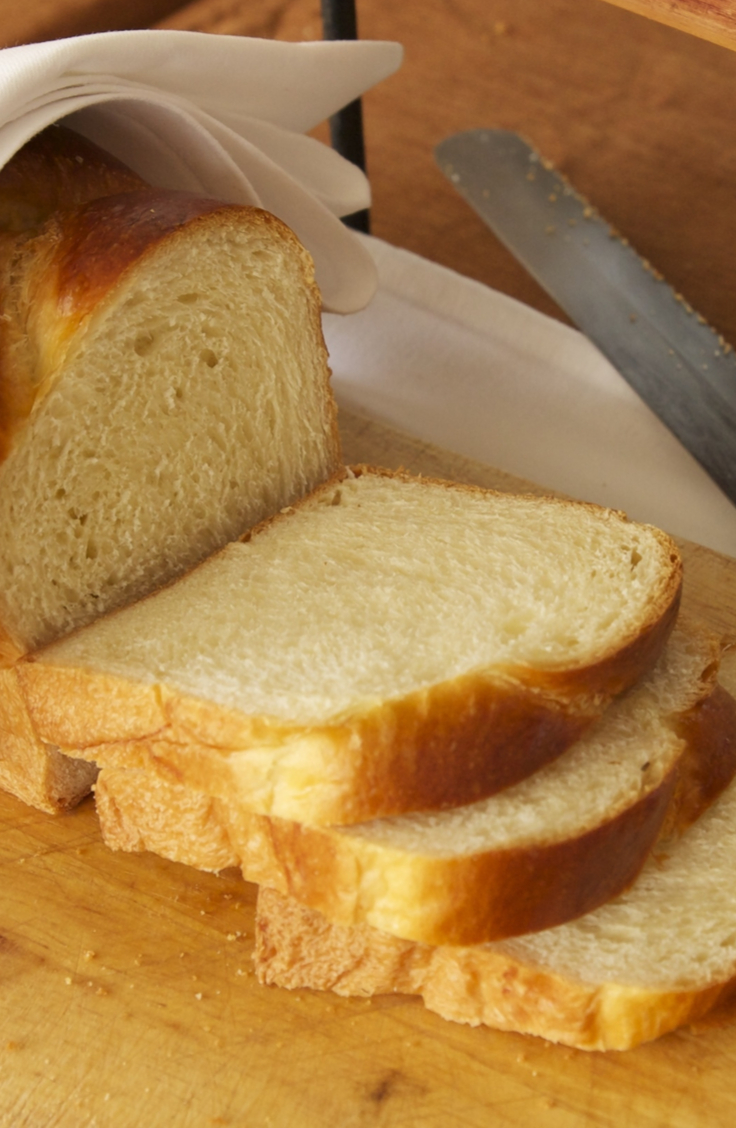 Next, put your pan in the oven for about forty minutes or until it has reached a nice golden color. Remove from the oven and allow to cool on a cooling rack (if you have the self control) before slicing. Serve with butter and jam and enjoy!
And there you have it: butter bread sure to please Paula Deen herself as well as all the little minions you have running around your house.
Happy Baking!
---
---