Eating Pegan: Part Paleo Part Vegan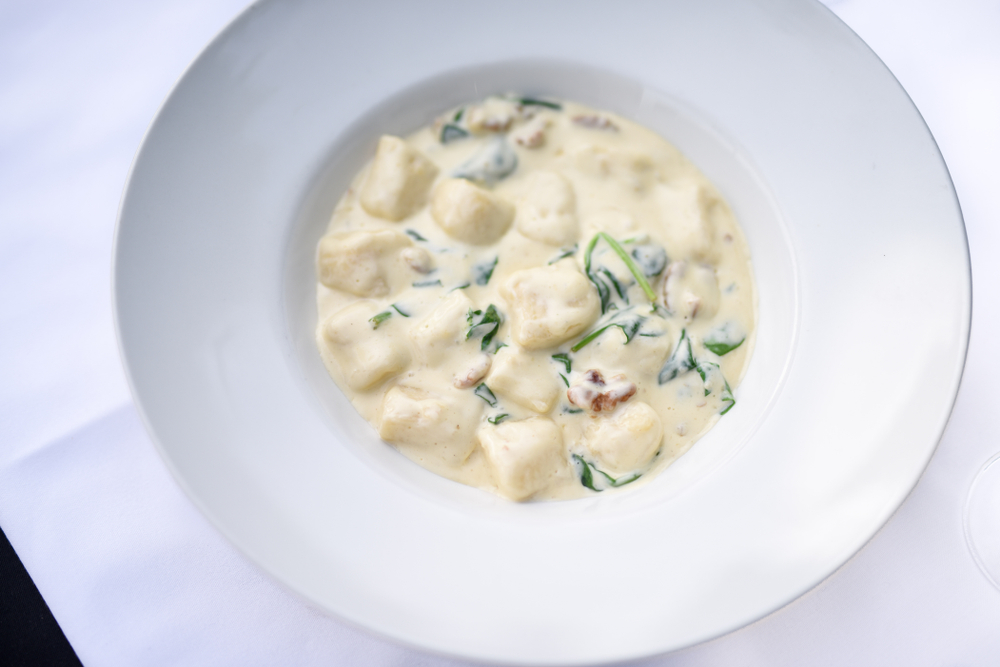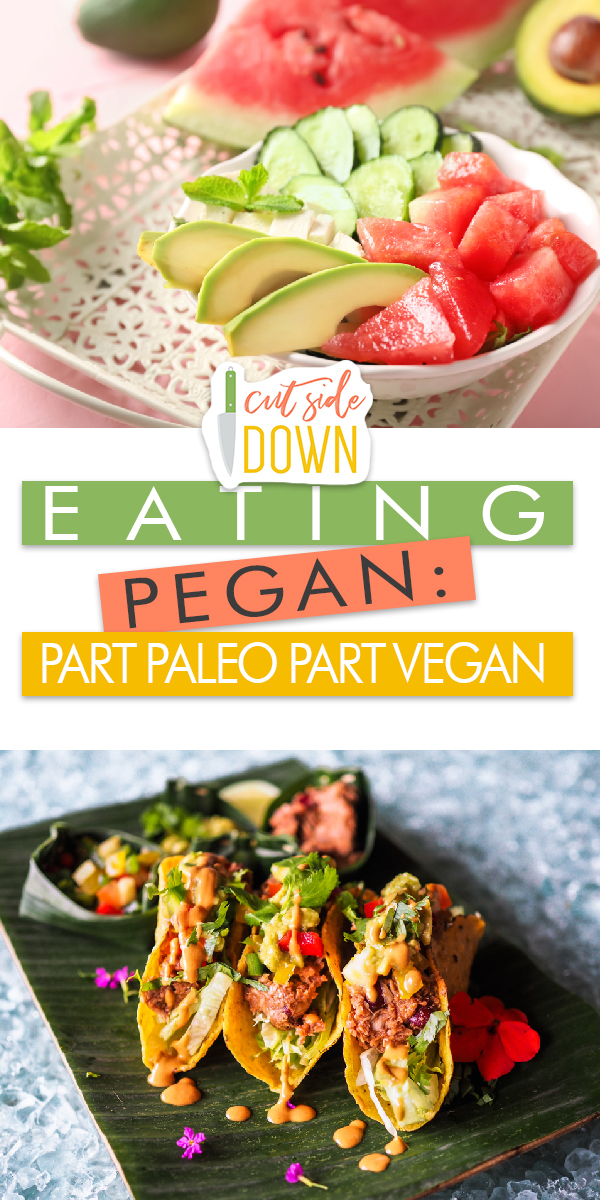 It was really only a matter of time before someone combined two of the biggest lifestyles into one. So, how does one eat Pegan? And what exactly does it mean to be both Paleo and Vegan? It's a really complicated answer, and one that comes more from personal thought, feelings, and research than any real fad diet.  For example, Veganism is the abstaining of consuming any animal products (dairy or meat for starters) for any number of reasons. It means that you get your protein (which you can't live without) from beans and other products like nuts and tofu. Paleo is sort of contradictory to that. You eat meat but essentially don't eat anything that's processed, choosing instead to eat like our ancestors ate. This means grass-fed meat, nuts, seeds, seafood, fresh produce, eggs, etc.
So how do you marry the two? With a lot of planning, personal opinion, and care. If you're looking at your plate and planning on becoming Pegan, then you should be looking at about 75% of you plate being plants. You can eat beans, legumes, and gluten-free grains sparingly. Nuts, seeds, and plant based fats should be adding in regularly to give your body the necessary fats and proteins to function. The struggle here is getting your protein in. Vegans love grains like quinoa, which isn't technically Paleo. You can try using hemp seeds as a work around because they have a good nutritional profile. You can also make an exception for beans, which aren't truly Paleo, if you get them and soak or sprout them yourself. Then you've got to plan and make sure the plants you're adding to your plate also have healthy doses of protein in them. Most people who eat a pegan diet also allow for meat to be consumed, but only as a garnish or sauce, not as the main staple.
So, with that in mind, here are a few Pegan recipes for you to try!
Cucumber Avocado Watermelon Salad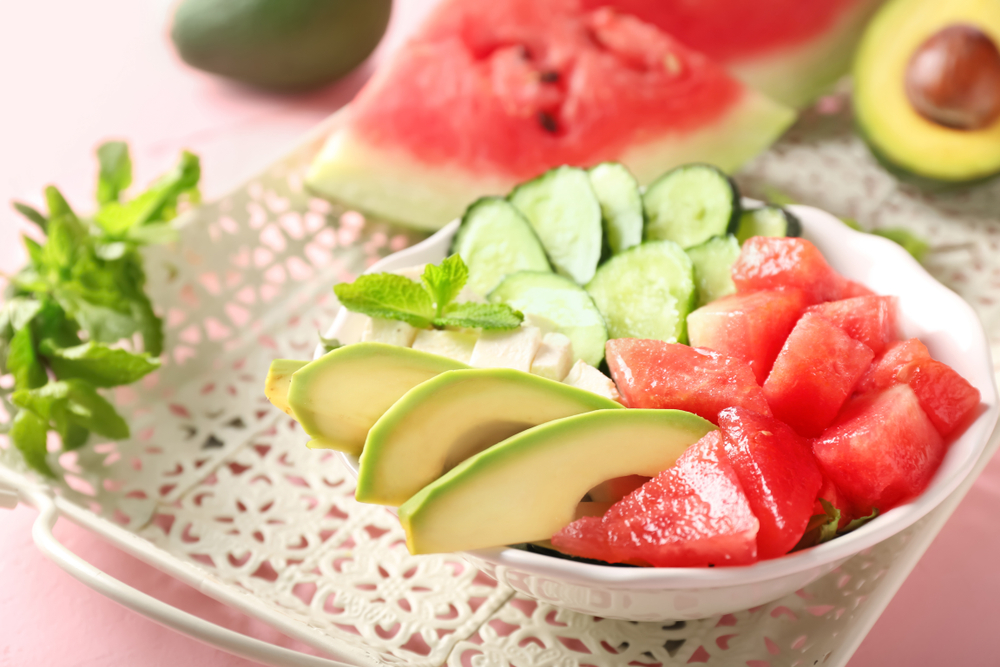 Ingredients:
2 1/2 c. cubed watermelon
1 small English cucumber, thinly sliced
1 avocado, scooped into small balls (melon baller here) *Or just slice/cube to your preference
3 Tbsp. extra virgin olive oil
juice from one lime
2 Tbsp. chopped basil
salt/pepper to taste
Process: Simply prep all your fruit/veggies and put in a bowl. Squeeze your lime and stir before adding your EVOO, basil, salt, and pepper. Toss gently and serve!
Cauliflower Paleo Gnocchi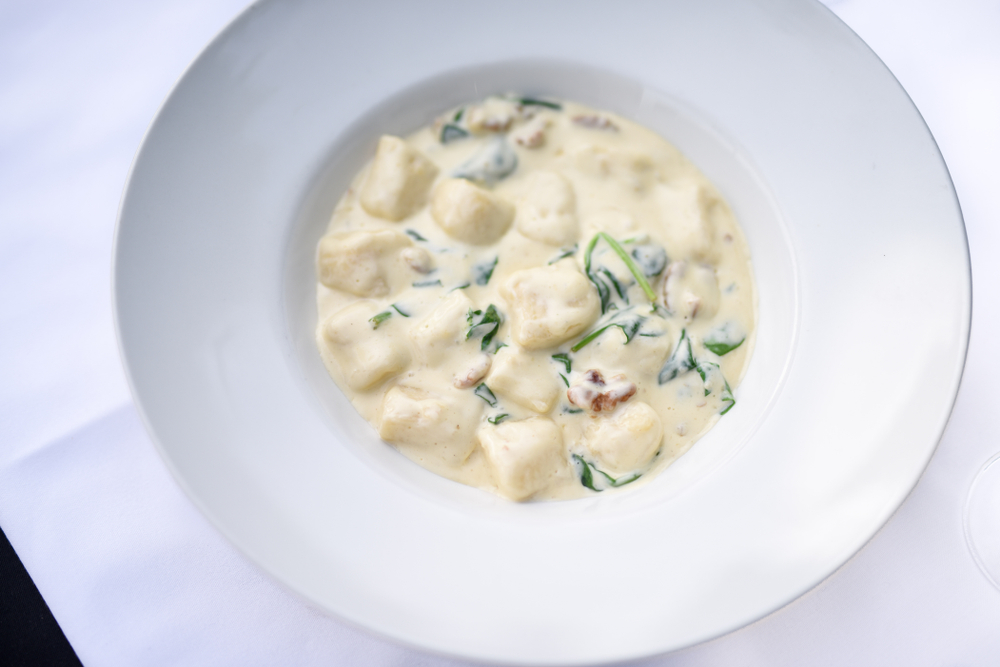 Ingredients:
Gnocchi: 4 c. minced cauliflower, 3/4 c. cassava flour, 1/2 tsp. sea salt
Sauce: 1 can canned coconut milk, 4 c. spinach, 2 large garlic cloves, 2 Tbsp. tapioca flour, salt and pepper to taste
Process: Start by heating your oven to 425F. Then, steam your cauliflower until it's soft, about five minutes. Ring out the water from the cauliflower by placing it in a cheese cloth and giving it a good squeeze. You should have about 1 1/2 c. Pull out your food processor (like this one) and blend all the ingredients until it's smooth. If you need to tweak the flour to get it kneadable, go for it. Pull the dough out and separate it out into four parts. Roll them into tubes of about 3/4″ on a lightly dusted surface, then cut the tubes into 1″ pieces. Next up, bring a large pot of water to a boil and drop the gnocchi in one by one. Once they rise to the surface, pull them out and drizzle lightly with olive oil before placing it on a parchment lined baking sheet. Bake the gnocchi for about 20 minutes, turn it over, then bake another 20. While it's baking, make your sauce. In a sauce pan, stir everything but the spinach together until it starts to thicken and is nice and smooth. Don't overcook or it will become sludge. Ha ha. Stir in the spinach, then add in your gnocchi, and serve!
Vegan Walnut Taco Meat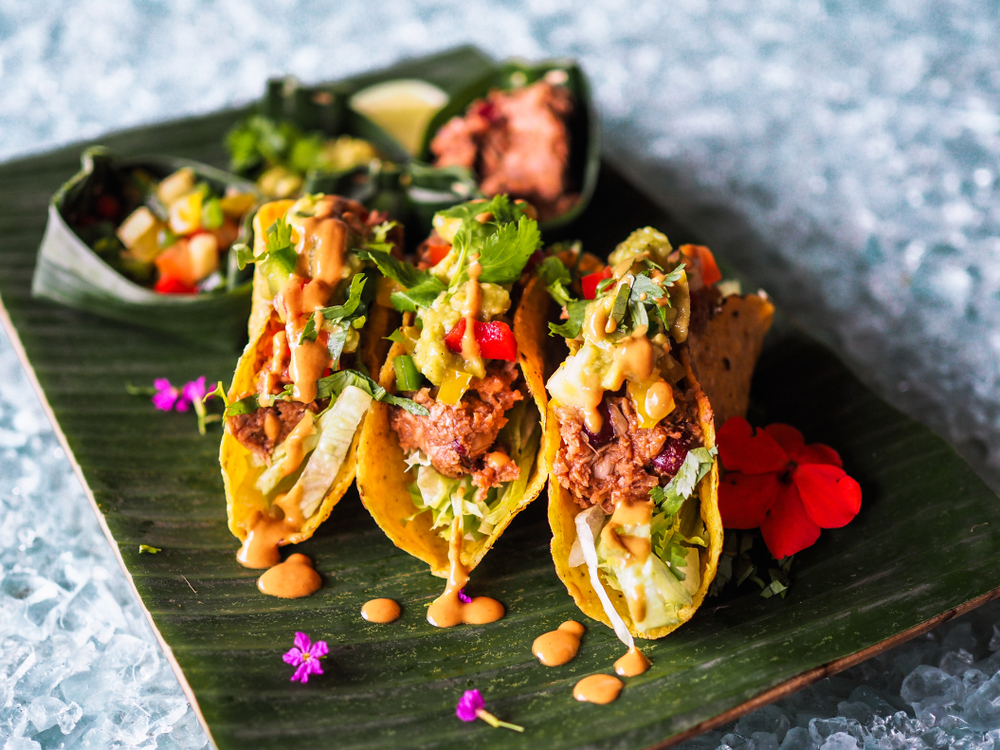 Ingredients: 
1 c. raw walnuts
12 oz. cauliflower florets
8-10 oz. Baby Bella mushrooms
2 tsp. olive oil
2 tbsp. nutritional yeast
Taco Spice:
2 1.2 tsp. paprika
2 tsp. chili powder
1 tsp. garlic powder
1 1/2 tsp. onion powder
3/4 tsp. cumin
1 tsp. dried oregano
1 tsp. sea salt
1/4 tsp. black pepper
1 Tbsp. coconut sugar
Process: Heat your oven to 350F. Place your walnuts on a baking sheet and roast for about 8-10 minutes. They should be slightly darker and fragrant. Take them out of the oven and allow to cool. Turn the oven to 400F. Toss your cauliflower and mushrooms with the olive oil and then place on a parchment covered baking sheet. Roast those veggies for about twenty minutes, or until they start to golden brown. Mix all your spices for your taco seasoning and add 1/4 cup to your food processor. Toss in the walnuts and yeast and pulse a few times to incorporate. When your veggies are done, allow them to cool just enough that you can touch them to add to your processor. Pulse a few more times until incorporated but still chunky. Now comes the fun part-taste! Add more seasoning/salt as you desire and pulse an additional time. Serve with your chosen mode-homemade tortillas, cheese tortilla, or on a bed of lettuce.
Creamy Cauliflower Vegetable Soup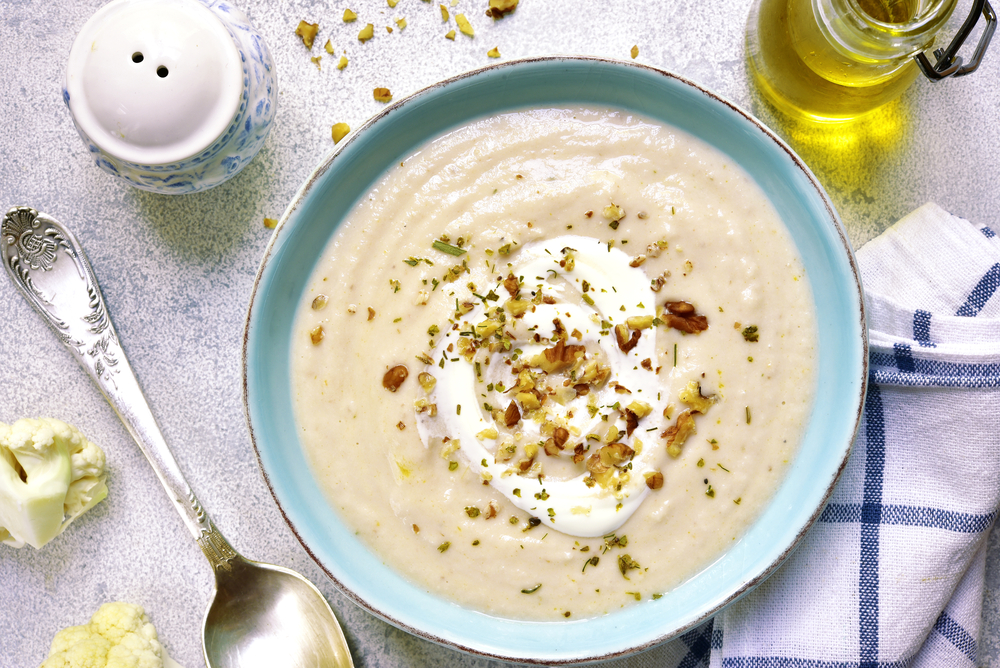 Ingredients:
1 medium cauliflower head, chopped
2 large carrots, chopped
8 oz. cremini mushrooms, sliced
1/2 large white onion, minced
4 large garlic cloves, minced
6 Tbsp. EVOO
1-2 tsp sea salt
pepper to taste
1 c. spinach, optional.
Process: In a soup pot (like this one), saute the garlic, onion, carrots, and mushrooms with 2 Tbsp. of the olive oil until soft and golden. If you need to add a little water to keep things from sticking, go for it. But don't add more oil. In a separate saucepan (or the microwave), steam the cauliflower until soft. Using a blender (or immersion blender like this one), blend the cauliflower until smooth while adding in the remaining olive oil, salt, and pepper. You want a nice thick consistency. Stir this into the veggies, add spinach if desired, and serve!
And there you have it! A few recipes to help you get started on your Pegan diet (or maybe just spice up your Vegan or Paleo lifestyle). Happy cooking!
---
---