Elderberry Recipes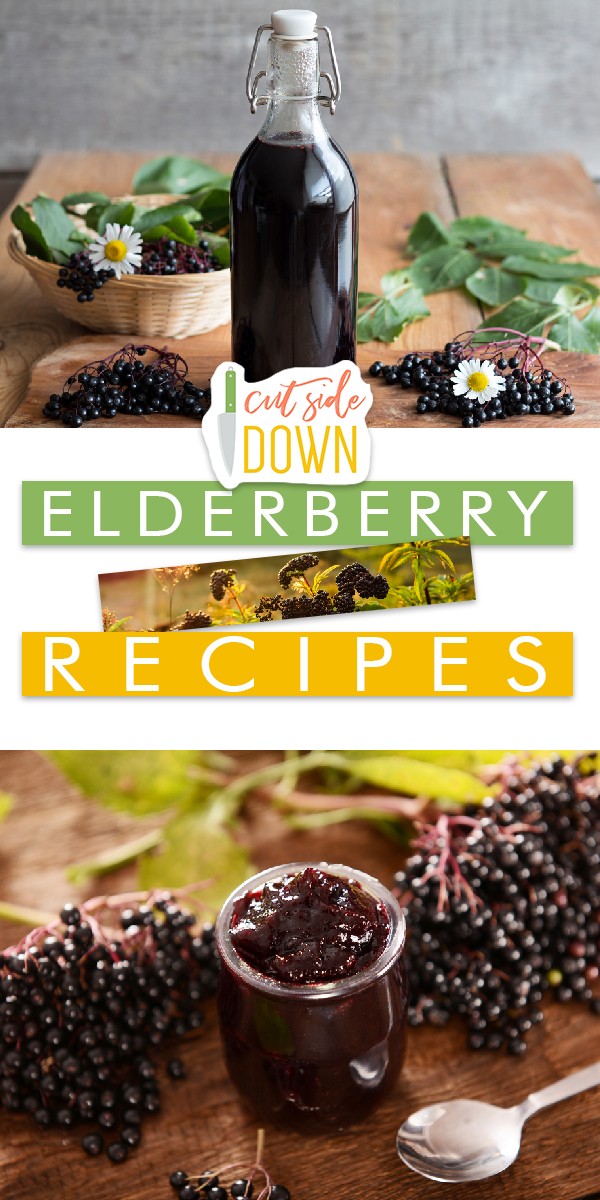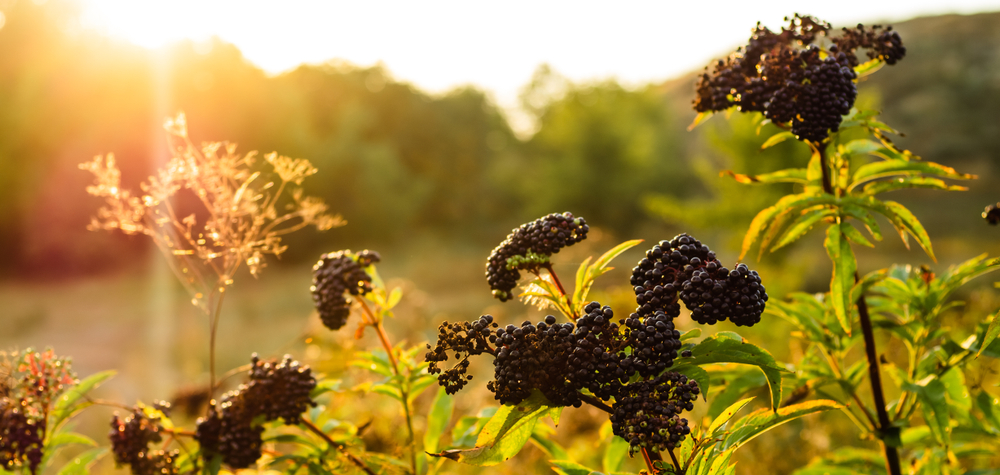 With cold and flu season ready to roar, it's important to have as many advantages and secrets in your back pocket as possible. Elderberry recipes are one of those secrets. This plant (both its bark and berries) have been utilized for their healing properties for thousands of years. Traditionally, Elderberry is used to help combat the symptoms and duration of colds and flu. This bitter berry has to be cooked in order to be truly edible, but making it into a syrup that you can take or pour into tea is just the thing! Elderberry is full of vitamin C and antioxidants, which makes it an awesome addition to fighting a bad cold or flu.
So, what do you need to get started? First, you've got to have a good masher on hand (like this one) for mashing those berries. Then, it's important to have a nice sieve (like this one) for straining. Once you've got those two things, you're ready to roll. Let's start with a basic: syrup. This works great poured over anything you'd pour syrup over (think pancakes, waffles, etc.). You can also make it and freeze it for when it's needed, or bottle it up. Here's the recipe:
Elderberry Syrup
Ingredients:
1 c. fresh elderberries (1/2 c. dried if needed)
3 c. water
1 cinnamon stick
3 whole cloves
1 tsp. minced fresh ginger
1 c. honey
Process: Put everything but the honey into a saucepan on medium heat. Bring the contents to a boil and then reduce the heat to low and allow to simmer for about 30 minutes. Using your masher, mash the berries so that the juice releases. Finally, strain the mix throuh the sieve and throw away that yucky pulp. Once the mixture has cooled, stir in the honey until it's well combined. Either pour into an ice cube tray, or transfer to a lidded jar. You can store this in the refrigerator for 2-3 months!
Elderberry Jelly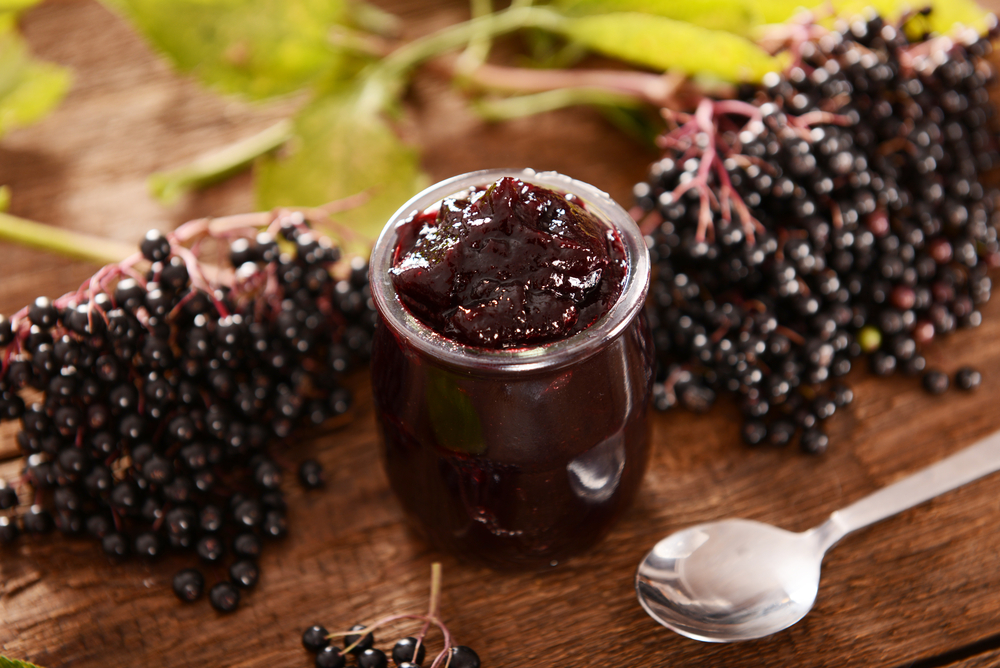 Ingredients:
3-4 lbs. ripe elderberries
1/4 c. freshly squeezed lemon juice
1 packet MCP or SureJell pectin
4 1/2 c. granulated sugar
1/4 tsp. butter
Process: Start by rinsing your berries very thoroughly in the sink to make sure they are free of little bugs or dirt. Next up, pull the berries from their stems. This is a time-consuming process, but it helps if you simply rake your fingers over the bunch and gently pull. Once you've got your berries ready to go, put them in a pot and mash 'em up! This will help release the juices. After you've done that, turn the heat up to medium and bring the mixture to a simmer while you continue to mash, mash, mash. Simmer for about 10 minutes. After you've simmered, it's time to strain. It's a good idea to use some cheesecloth in addition to your sieve. This can take some time, so while you're waiting, go ahead and sterilize your jars. Once your jars are sterilized, you're ready to make the jelly. Start by measuring out your juice. You need three cups for each batch. Add the juice and lemon juice to the pectin in a large stockpot and bring to a boil. Add in your sugar and butter and stir until well combined. Bring to a boil again and watch to make sure it doesn't foam and boil over. As soon as the jelly reaches a rolling boil that you can't squash by stirring, boil for exactly 2 minutes, then pour into your canning jar. Lid and wait for that pop! as the jelly cools.
And there you have it! Two ways to help reduce those cold and flu symptoms or just have a yummy and healthy breakfast!
---
---