I Spy With My Little Eye… Mini Pumpkin Pies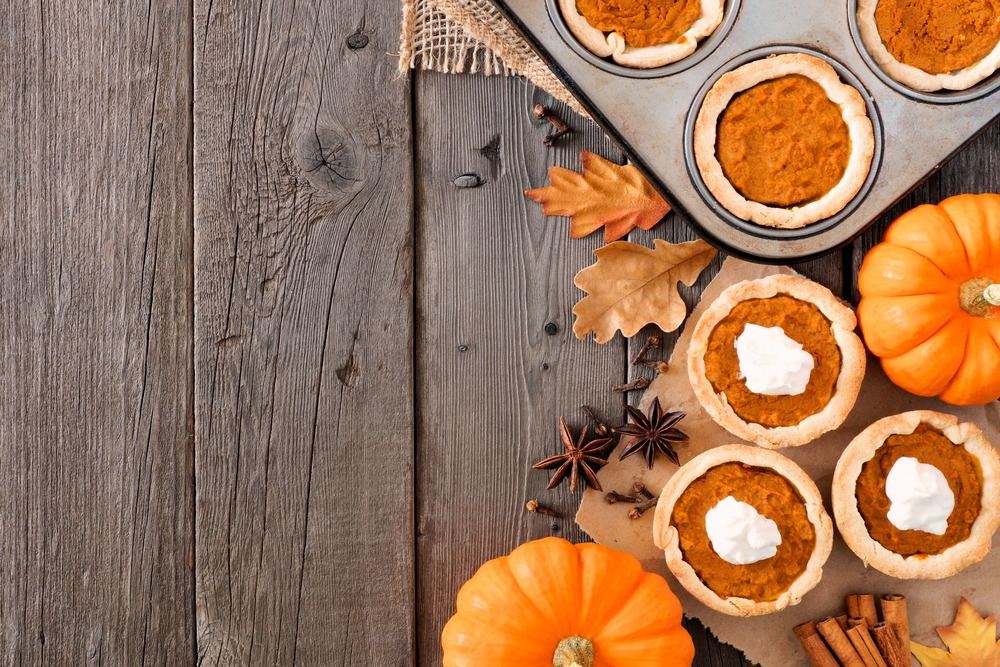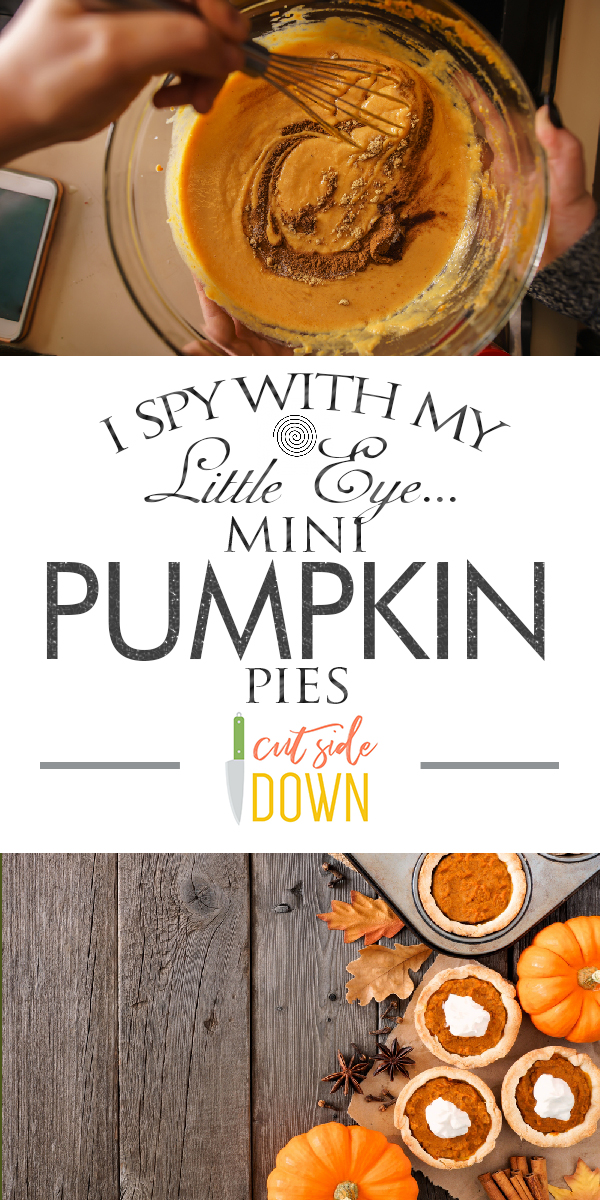 One of the hottest trends to sweep through Pinterest in the last couple of years, and for good reason. Sometimes making a large pie is a waste-if you've got a crew that likes the idea of pumpkin pie but ends up leaving most of it on their plates, this is the answer! These little pumpkin pies are just a bite or two, but totally delicious. They make great desserts that people can take on the go or eat while they're mingling, and they're the perfect size for littles. So, grab your muffin tin and get ready to make some yummy mini pumpkin pies!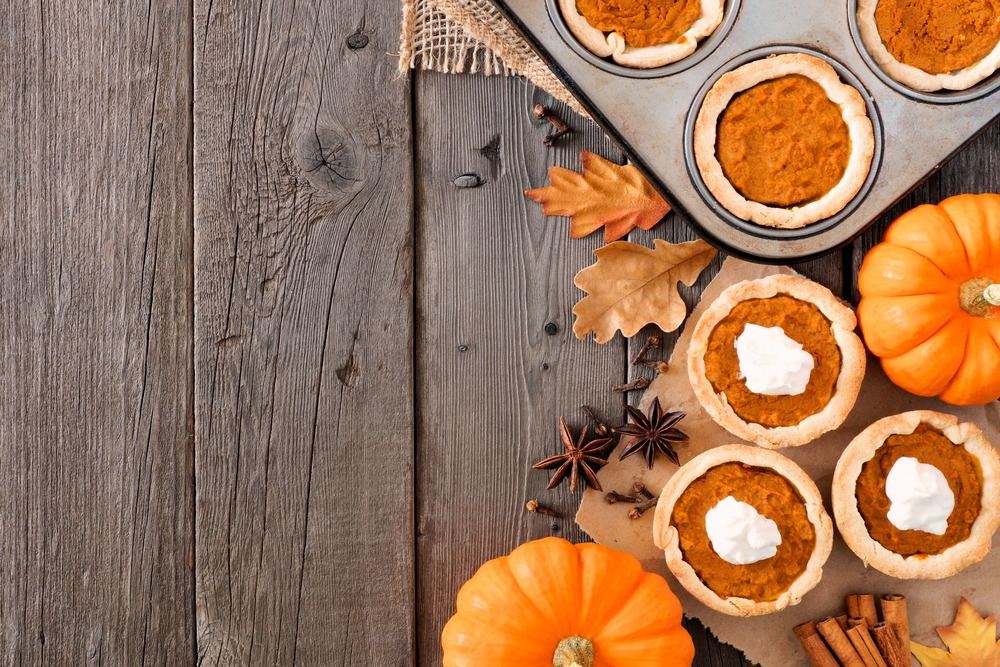 Tools:
Muffin Tin: Even though you're making "mini" pumpkin pies, you want a regular sized muffin tin.
Cookie Cutter: It's important that you use a 3.5″ round cutter in order to get the right size crust for the tins.
Ingredients:
2 pie crusts (homemade or store bought)
1/2 c. brown sugar
1/2 tsp. ground cinnamon
1/2 tsp. ground ginger
1/4 tsp. ground nutmeg
1/8 tsp. ground cloves
1/4 tsp. salt
1 c. pumpkin puree
3/4 c. evaporated milk
1 egg, beaten
Process: Get your oven cookin' to 400F. Then flour your counter or table, wherever you're going to prep your dough. Roll it out (or unroll it) and make sure it has an even thickness of about 1/8″. Once you've got it rolled out, go ahead and cut 18 rounds out of your dough. Using two muffin tins, you're going to fill 9 of each of the muffin tins. Gently press down and make sure that dough is situated inside. Pop these in the fridge until you're ready to fill. Next up, mix your sugar and spices until it's well mixed. Add in your pumpkin puree, milk, and egg and mix until it's fully combined. Spoon the filling into each of the mini pies, you're looking for about 2 Tbsp. per pie. I like to put a tsp of water in the empty tins to help balance baking. Bake for 18-22 minutes until the top of the pie is set. Remove from the oven, allow to cool, and then chill for at least 3 hours (overnight is best!) Once they are chilled, remove from the tins, top with a dollop of whipped cream, and serve!
And there you have it! You can decorate these little pies with miniature leaves or whatever your heart desire! Happy Baking!
---
---