Cauliflower Gnocchi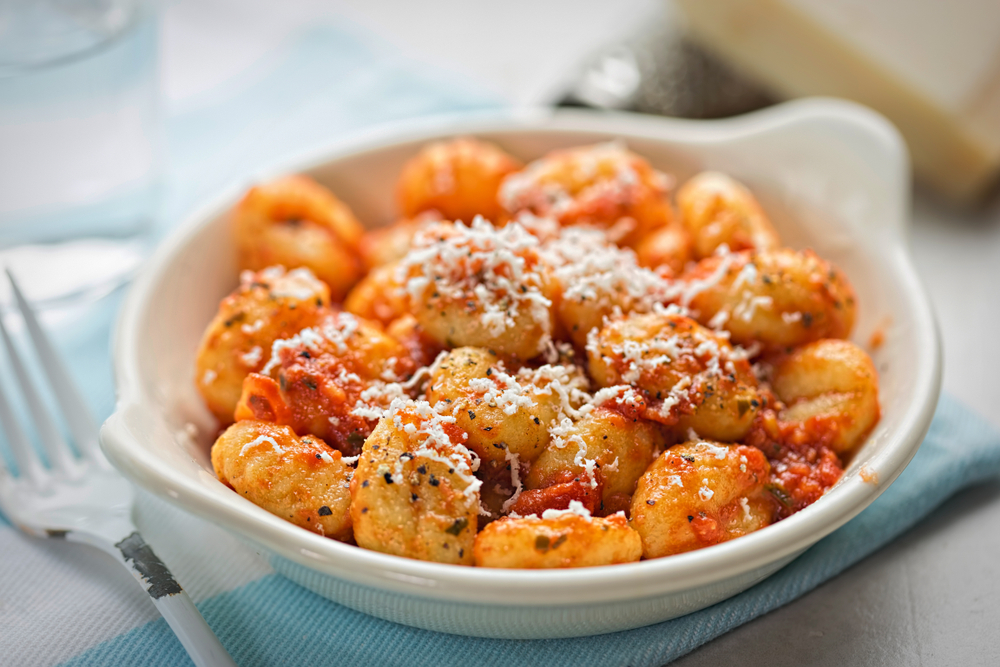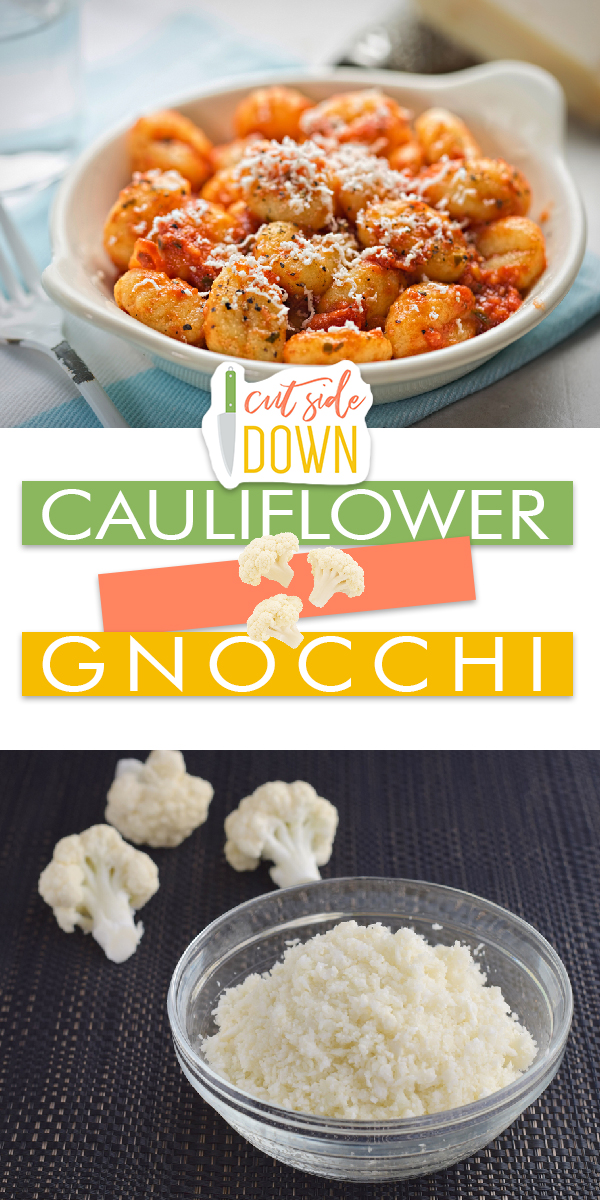 I have a deep and unadulterated love for pasta. But I also have a desire to be able to fit in my favorite skinny jeans. The two don't always work super well together, so I find myself looking for decent substitutes to my pasta cravings. The recipe for Cauliflower Gnocchi is one of those ways that I show a little love to my skinny jeans while indulging my pasta craving body.  There are a few things that you'll want to have on hand before you start this dish: a food processor, a clean cheesecloth towel or the like, and a hungry stomach!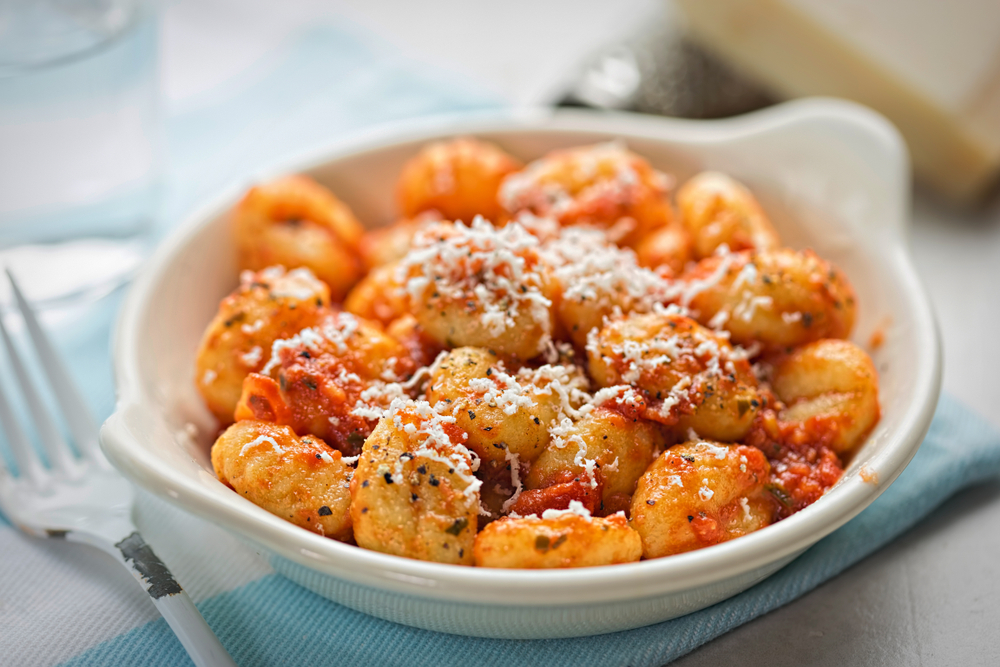 Ingredients
3 c. riced cauliflower
2 c. shredded mozzarella
2 egg yolks
1 c. grated parmesan, plus more for serving
1/3 c. almond flour
salt
Marinara or other sauce for serving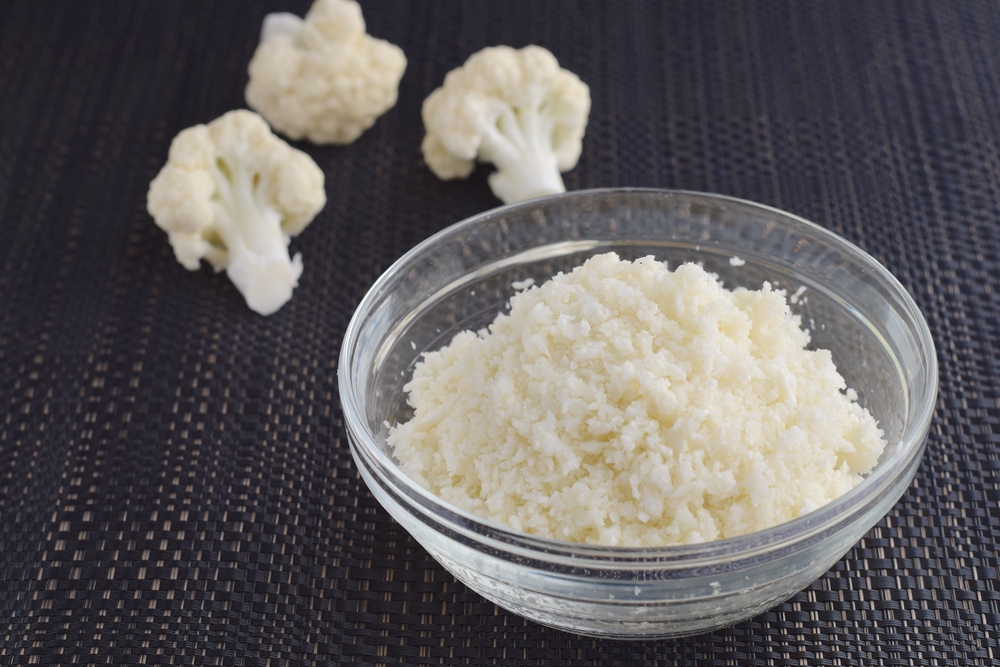 Process: Start by ricing your cauliflower. This can be done in your food processor for speed. Next, microwave your riced cauliflower in the cheesecloth and microwave safe bowl for 3 minutes to steam. Allow to cool for a few minutes before using the cheesecloth to squeeze out as much moisture as you can. This part is super important because without it the gnocchi will fall apart. In a separate bowl, melt the mozzarella cheese for 1 minute in the microwave. Mix the egg yolks, almond flour, and Parmesan into the cauliflower, then season with salt and mix in the mozzarella. This gets messy, and it's honestly best to do it with your hands. Next, divide the dough into 4 balls and refrigerate until it's firm, which should take about ten minutes. Roll the balls out into long logs, then slice into gnocchi. Using a fork, give them their trademark grooves along the top. You can either boil immediately or refrigerate until they are ready to cook. If you're ready to cook them, boil for about 1 minute and then drain immediately. Serve with your favorite sauce and garnish with additional Parmesan. Enjoy!
Well, there you have it! Hopefully this provides you with some delicious and healthy dinners in the future. Happy cooking!
---
---