Oh Snap! Snap Pea Recipe Ideas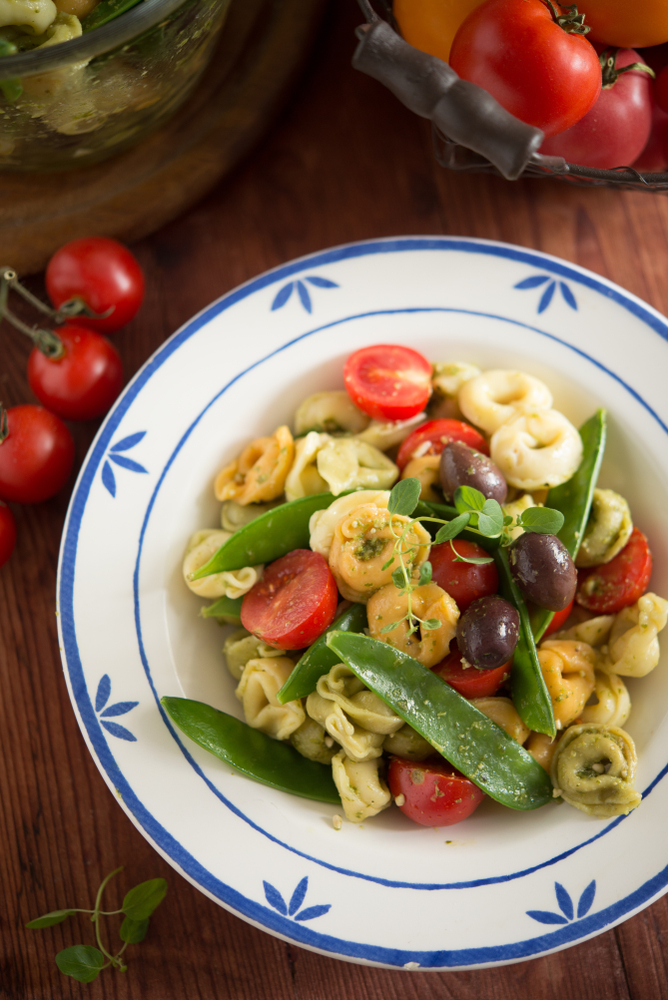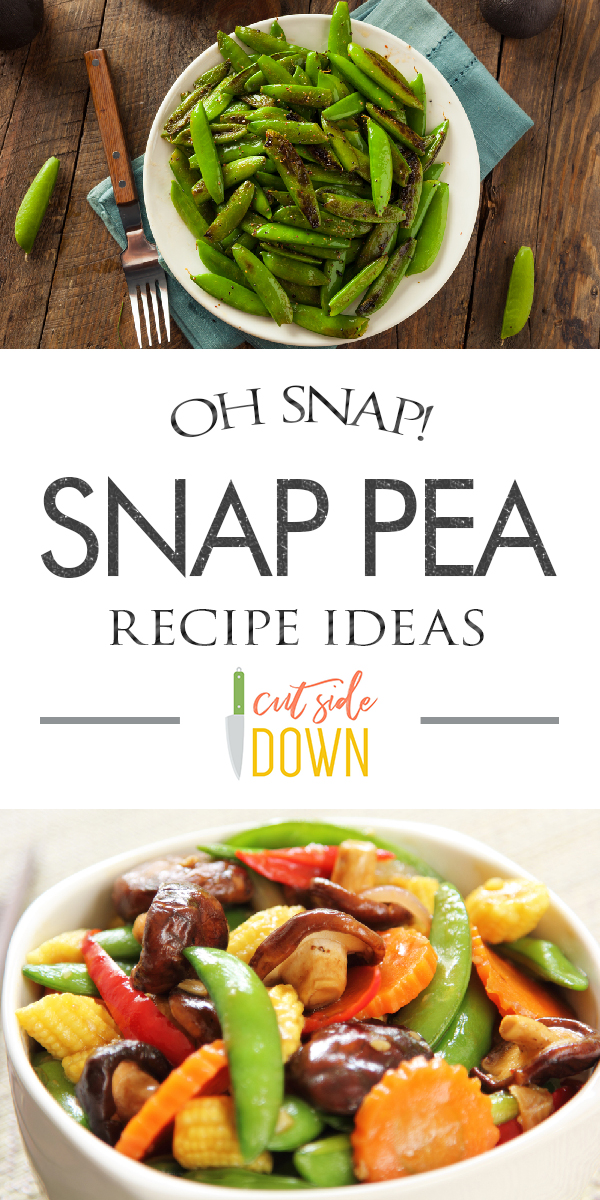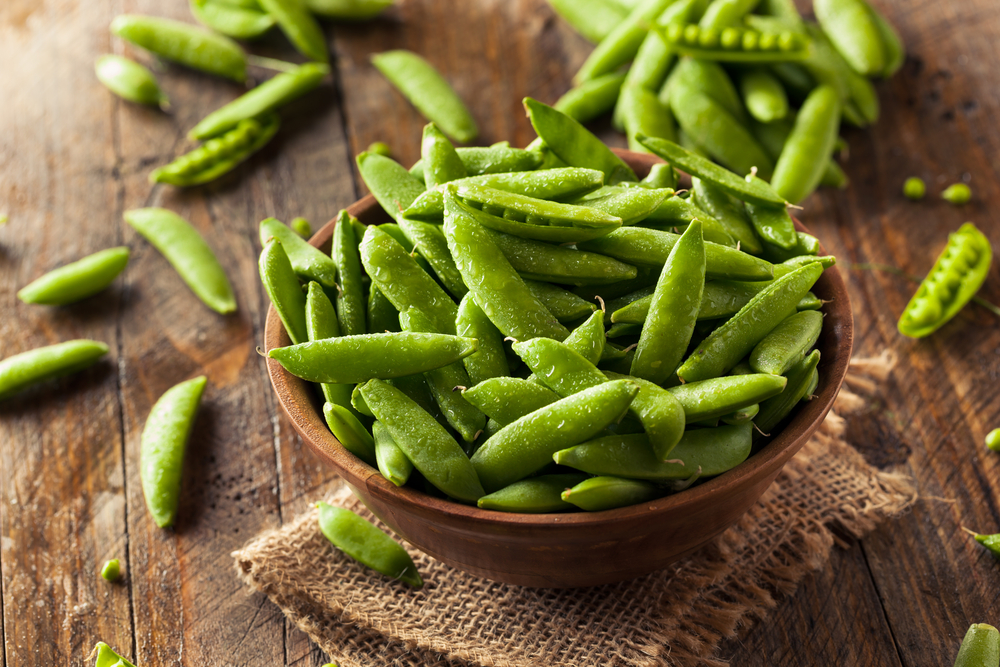 I love snap peas. There are few things in life as delicious as fresh snap peas! They are firm, crunchy, and slightly sweet, which makes them great if you've got any kind of a sweet tooth. These peas can be eaten pod and all after they've been washed, which makes them great as a snack or in a dish. You can eat them cold, or cook them. Either way, you're going to have a crunch of flavor that is sweet and yum.
This first recipe is a basic one to get your toes wet with snap peas. It works great as a side dish!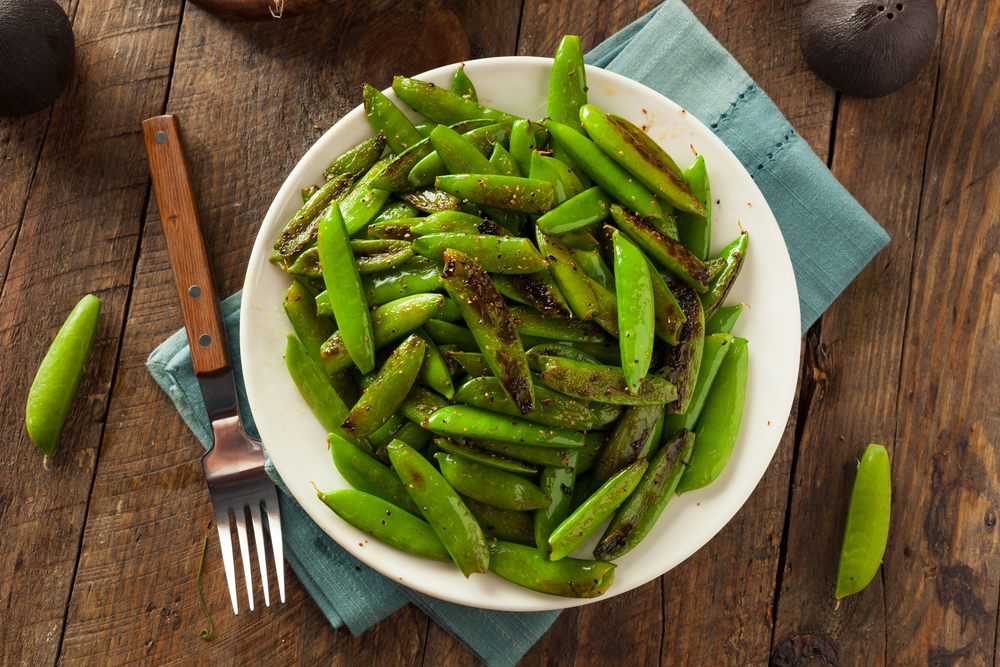 Garlic Parmesan Sugar Snap Peas
Ingredients:
3 c. sugar snap peas trimmed, rinsed, dried
3 Tbsp. Roasted Garlic Olive Oil
1/2 c. panko crumbs
1/4 c grated Parmesan cheese
salt and pepper to taste
Process: Get your oven heating by setting it to 400F. Take a baking sheet (like this one) and line it with parchment paper. In a bowl toss the peas with the olive oil until they are well coated. In a small bowl, mix the panko, parmesan, salt and pepper and mix until well combined. Toss this mixture in with the snap peas, then put on the baking sheet in a single layer. Roast them for 15-20 minutes, turning once, until they are nice and crispy. Serve and enjoy!
This next recipe is a great alternative to your favorite take out. It has beautiful color and beautiful taste.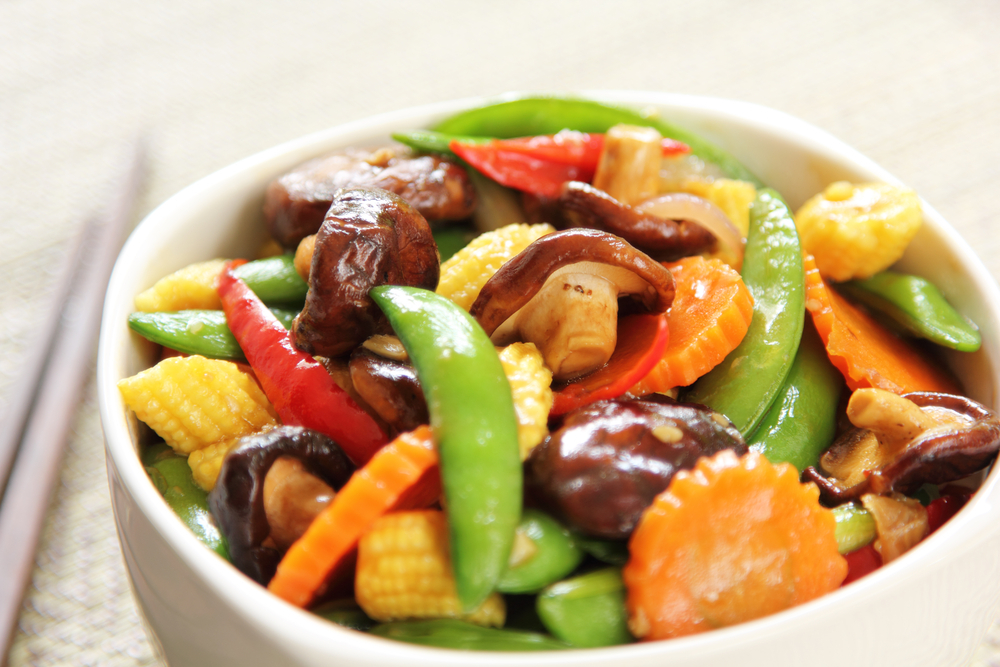 Asian Vegetable Stir-Fry with Sugar Snap Peas and Baby Bok Choy 
Ingredients:
Sauce
2 Tbsp. vegetable stock
1 Tbsp. hoisin sauce
1 Tbsp. soy sauce
2 tsp. sesame oil
1 tsp. honey
1-2 garlic cloves, minced
1 Tbsp. grated ginger
Stir-Fry
vegetable oil
1 medium sweet onion, sliced
1 1/2 c. sliced red bell peppers
2 c. sugar snap peas
2 baby bok choy cut in 1/4's and 1″ lengths
1 1/2 c. dried shiitake mushrooms, reconstituted and drained
6 oz cooked pork tenderloin, thinly sliced
Process: In a small bowl thoroughly mix the sauce ingredients and set aside. In a wok (like this one) go ahead and heat up some vegetable oil over medium-high heat. When it's sizzling, add your onions and saute until lightly browned. Add in the peppers, peas, and bok choy. Cook until the bok choy starts to turn green. Add in the mushrooms, pork, and sauce. Cook until warmed through and serve with noodles or rice.
Lastly, I have a recipe for a pasta salad for you. This works great as a side dish or a main dish depending on your audience.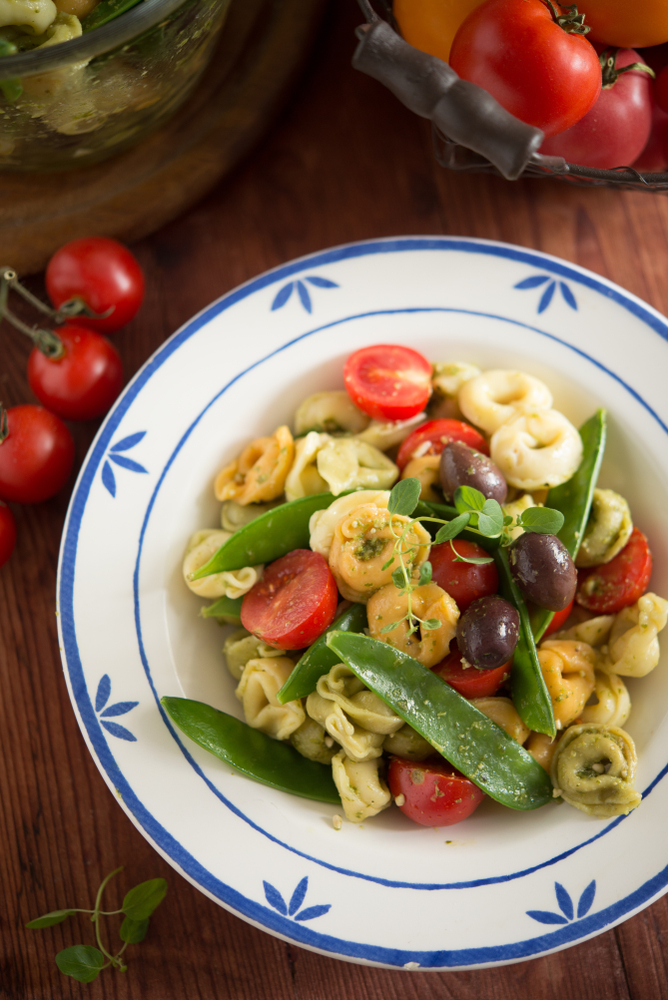 Tortellini with Snap Peas, Olives, and Tomatoes
Ingredients:
9 oz. package refrigerated tortellini
8 oz. sugar snap peas, trimmed and halved
1/2 c. kalamata olives, pitted
1 c. cherry tomatoes, halved
1 c. fresh mint
1 c. fresh basil
3 Tbsp. sliced toasted almonds
2 Tbsp. grated Parmesan cheese
1 tsp. grated lemon rind
1/2 tsp. pepper
1/8 tsp. salt
1 clove garlic, minced
3 Tbsp. olive oil
1 Tbsp. fresh lemon juice
Process: Cook tortellini according to package directions, adding the peas the last 3 minutes of cooking. Drain. Put the mint, basil, almonds, parmesan cheese, lemon rind, salt, pepper, and garlic into your food processor and process until it's finely chopped and combined. Combine the olive oil and lemon juice and slowly pour into the processor so that it forms a nice pesto. Toss the pesto, peas, olives, and tomatoes together and serve!
And there you have it! Three recipes to get you familiar with sugar snap peas. Happy cooking!
---
---