Essential Oil Food Recipes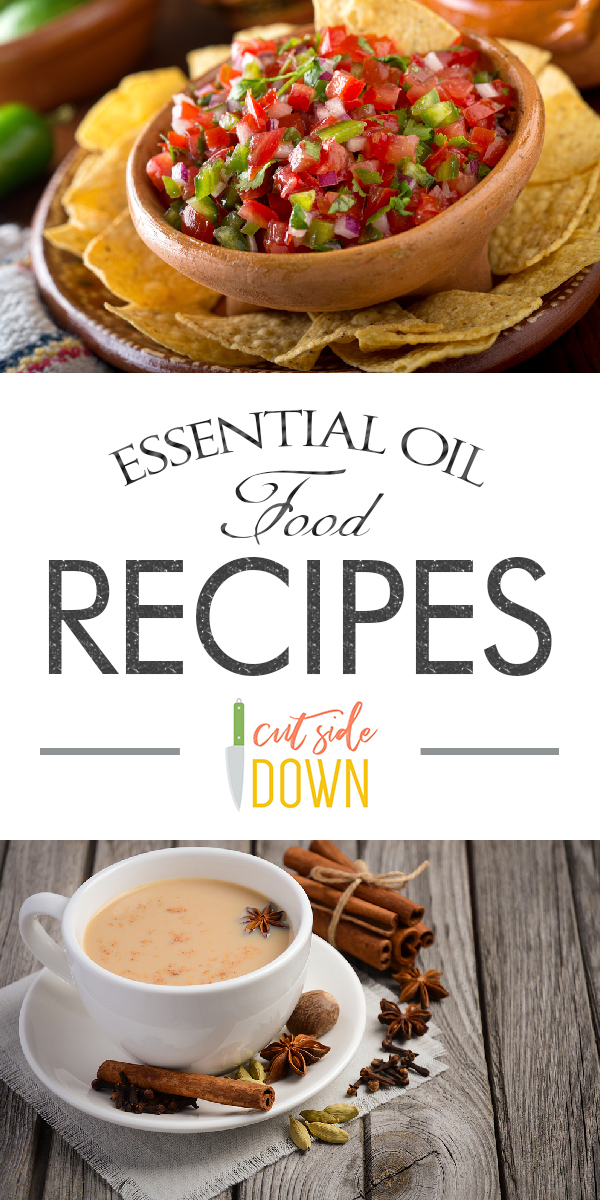 Alright, this post can have the tendency to be a bit polarizing because essential oils typical raise the opinions of all. So let's get a few things out the way.
Not all essential oils are created equal. If you're going to be cooking with them, you better know what's in them. Try sticking with a reputable brand like DoTerra or YoungLiving. Both do a lot of quality assurance and you know what you're getting when you purchase them. Which brings me to point #2…
Do NOT buy your oils at the grocery store if you plan on ingesting them without first doing research. There is no such thing as FDA approved, and essential oil companies can put whatever they'd like in them. So unless you know the brand and trust their process, don't buy them on sale in the bargain bin.
Make sure you only ingest safe oils. This list from the FDA is your best bet for keeping things safe in your kitchen.
If you're adding oils for any type of therapy, take them some other way first. We know that heat tends to degrade things, so if you need the essential oil for any other reason besides flavor, take them alone in your chosen way.
A drop is all you need, if not less. Essential oils are potent, to say the least. So a drop is literally more than you think it's going to be. I'd suggest starting really small and working up to your desired flavor. Otherwise, you're going to be throwing out a lot of food. No one wants brownies that taste like orange peel. Yuck.
Now that we've got the basics down, here are a couple of recipes that you can try out with your essential oils.
Pico De Gallo Salsa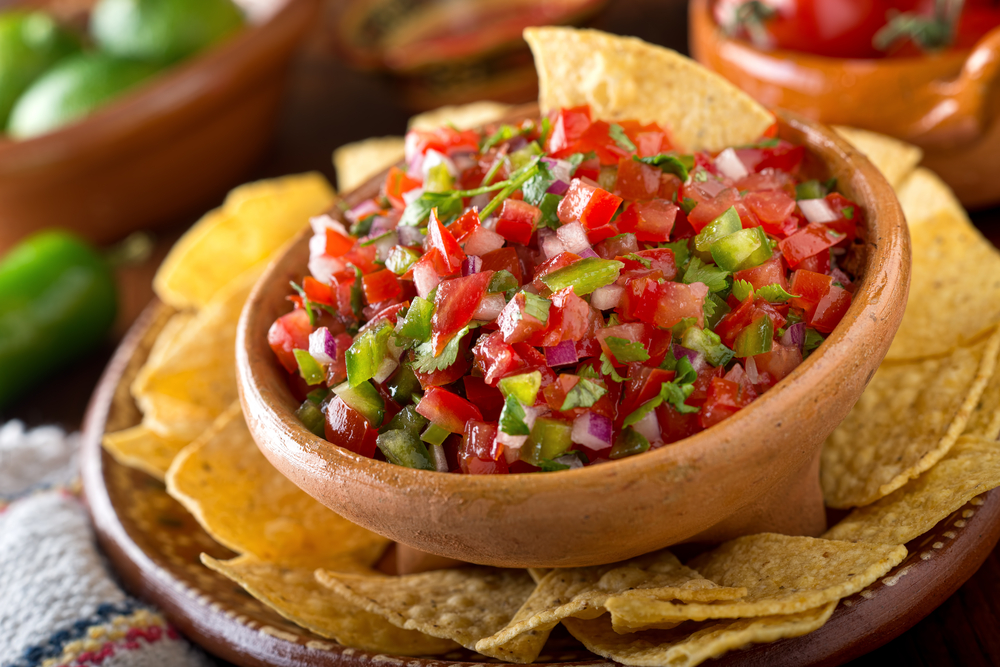 Ingredients:
4-5 Roma tomatoes, diced
1/3 onion diced finely
1/2 of a jalapeño, seeded
 1 tsp. garlic paste
sea salt to taste
1 drop (or less) of lime essential oil
1 drop (or less) of cilantro essential oil
Process: Add the tomatoes and onion in a bowl with the minced jalapeño. Using a toothpick, dip it in the cilantro essential oil, and swirl the toothpick in the tomato mixture. Add a little more if needed, but be careful not to ruin your salsa. Add your garlic paste and mix. Using the same method as with the cilantro, swirl in some lime oil and finish with a sprinkle of salt. Make sure you taste it and adjust as needed. If needed, add more onions, tomatoes, garlic, or essential oils. Serve with chips, salad, nachos, or burritos!
Chai Concentrate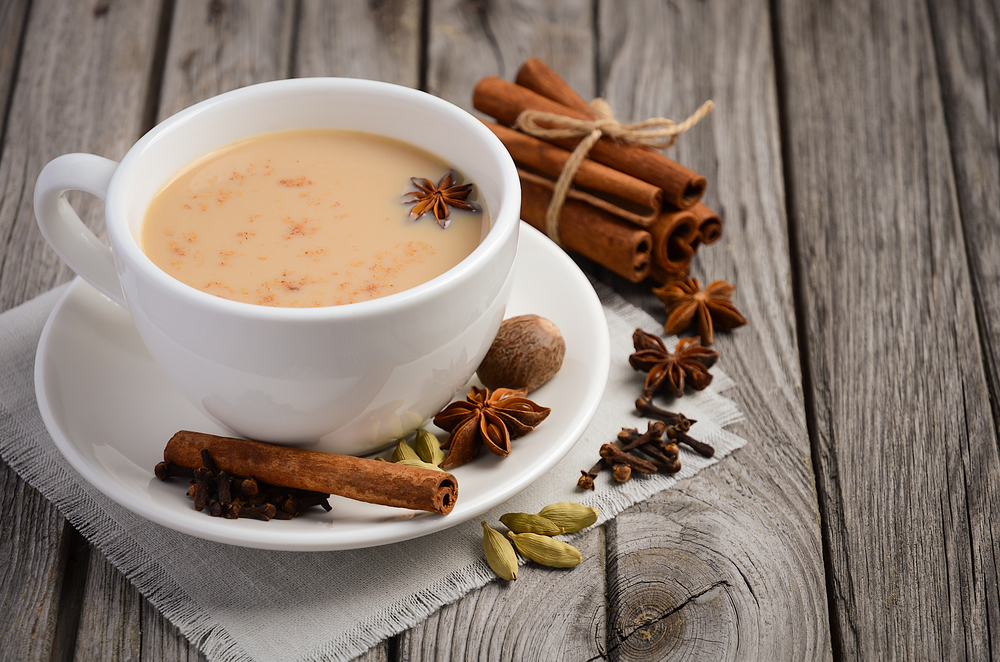 Ingredients:
6 c. water
1/3 c. sweetener of your choice
1 drop ginger essential oil
5 cinnamon sticks
1 tsp. peppercorns
2 vanilla beans
3-star anise
15 cloves
5 allspice
1 drop (or less) cardamom essential oil
5 black tea bags
milk of your choice
Process: In a medium pot, bring the water and sweetener to a rolling boil and simmer until it's completely dissolved. Add your spices (except for the essential oils, and simmer on low heat for about 20 minutes. Remove from heat and add the tea bags. Let them steep for 10 minutes. Longer if you want it really black. Strain out the spices and store in a container like this one. You can even leave the tea in the middle if you like your chai strong. Once the concentrate is a tolerable temperature, add the cardamom and ginger essential oils. I'd suggest using a toothpick first, then working up to your desired flavor. Store for up to three weeks in the fridge. When you're ready to drink it, serve it 1:1 with your chosen milk and warm it up!
Honey Cinnamon Caramel Corn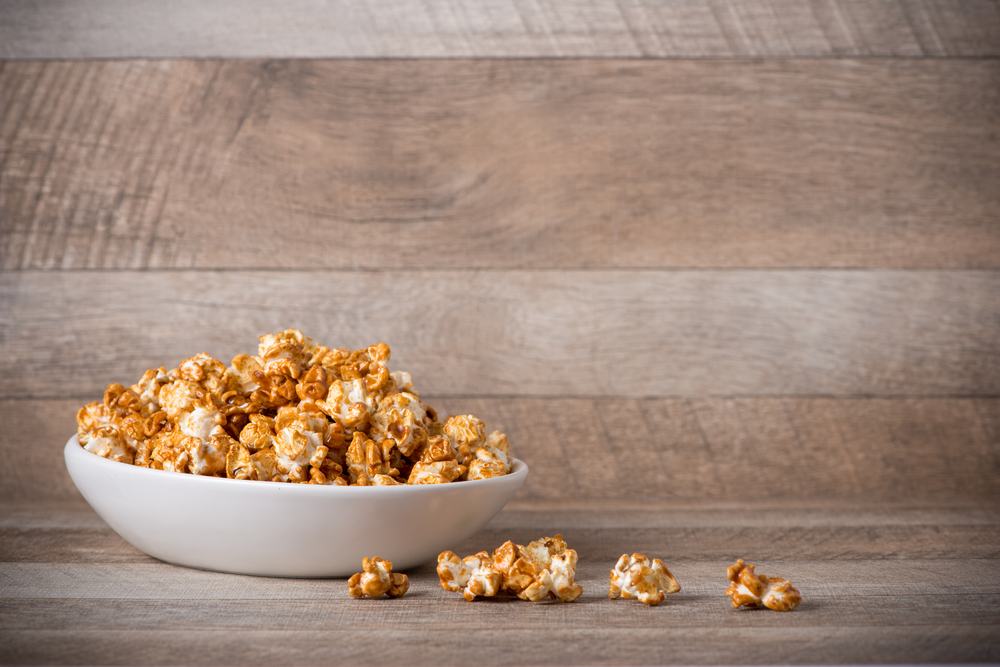 Ingredients:
1 c. unpopped popcorn kernels
1/2 c. butter
1/2 c. honey
1/2 c. brown sugar
pinch salt
1/2 tsp. baking soda
1 tsp. vanilla
1 drop (or less) cinnamon bark essential oil
Process: Pop your popcorn and put it in a large metal bowl. The bigger the better. IN a saucepan, melt the butter, sugar, honey, and salt. Bring to a simmer and stir for about five minutes. Remove from the heat and add the baking soda. It's going to foam and that's okay. Just keep stirring. Add in a toothpick swirl of cinnamon bark essential oil. Quickly pour the caramel sauce over the popcorn and mix mix mix! Pour onto a baking sheet covered with parchment paper and allow to harden for about 10 minutes. Enjoy!
Happy Baking!
---
---