Recipes For Dinner: Salisbury Steak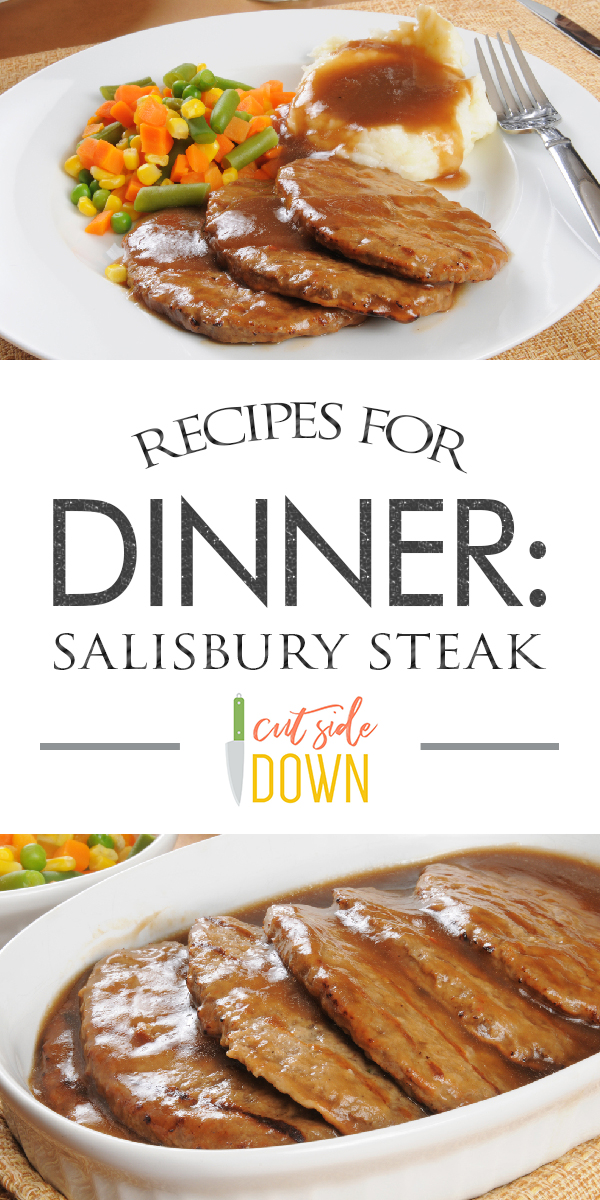 I grew up in the era of frozen dinners. I can't blame my mom, she worked full time, and my dad's repertoire of recipes went from spaghetti to chili. I have to say that my favorite frozen dinner was Salisbury Steak with Mac n Cheese. It sounds horrible, and quite honestly, it is. Until you've made Salisbury steak from scratch, you really have no idea just how good Salisbury steak can be. So, sit back and get ready to get out of your dinnertime rut with this delicious made from scratch Salisbury Stake!
Ingredients:
1 lb. lean ground beef
1/3 c. seasoned bread crumbs
1/4 c. onion, chopped
1 egg, beaten
1 tsp. salt
1/4 tsp. pepper
2 c. beef broth
1 large onion, thinly sliced
1 c. sliced mushrooms
3 Tbsp.Worcestershire Sauce
3 Tbsp. cornstarch
3 Tbsp. Water
Process: In a medium bowl, mix your ground beef, bread crumbs, chopped onion, egg, salt, pepper, and Worcestershire sauce until thoroughly mixed. Next, shape the mixture into 4 patties that are about 3/4″ thick. Fry them in a cast iron skillet, like this one, over medium heat until it's browned on both sides. This should take about ten minutes. Next, add the broth, onion, sliced mushrooms, and bring it all to a boil. Reduce the heat and simmer, covered, until the patties are no longer pink, which should take about ten minutes more. Put the patties in a covered dish to keep warm. Bring the broth mixture to a boil. While the mixture is heating up, mix the cornstarch and water in a cup and pour slowing into the broth mixture. Continue to mix until it's thickened, about a minute more, then pour over the patties and serve! 
These are fantastic served with macaroni and cheese, mashed potatoes, rice, or steamed veggies. Really the options are endless! Happy Cooking!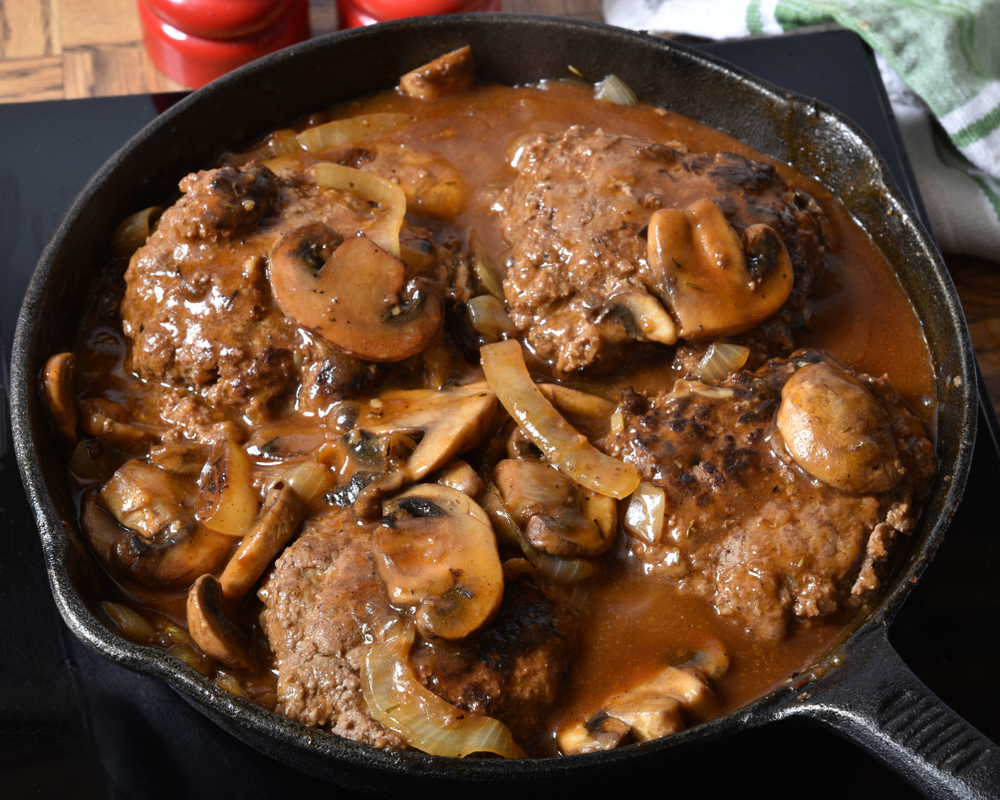 ---
---