Five Favorite Plant Based Recipes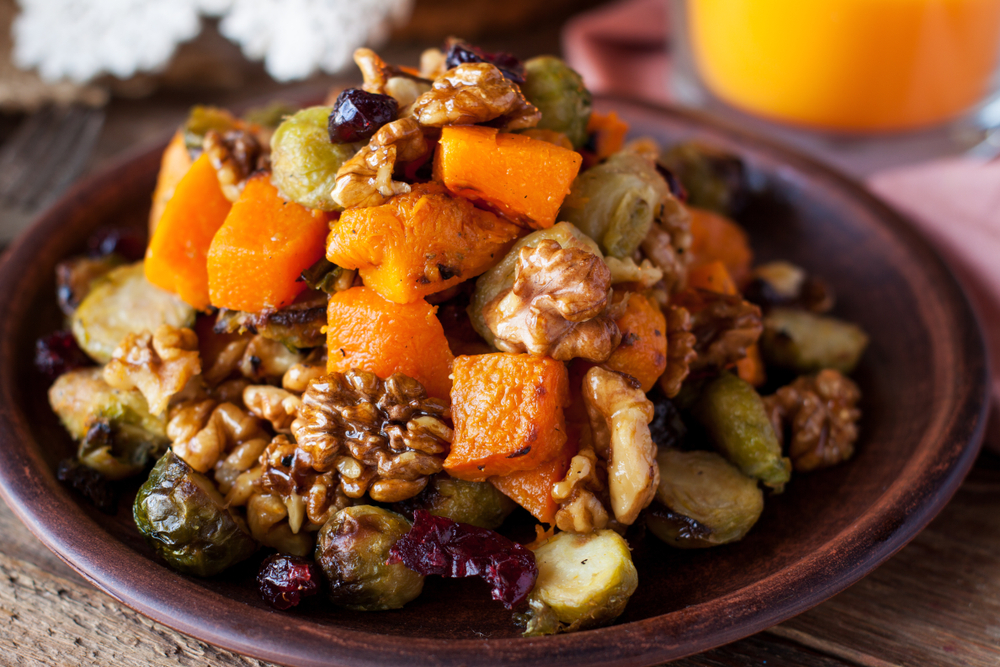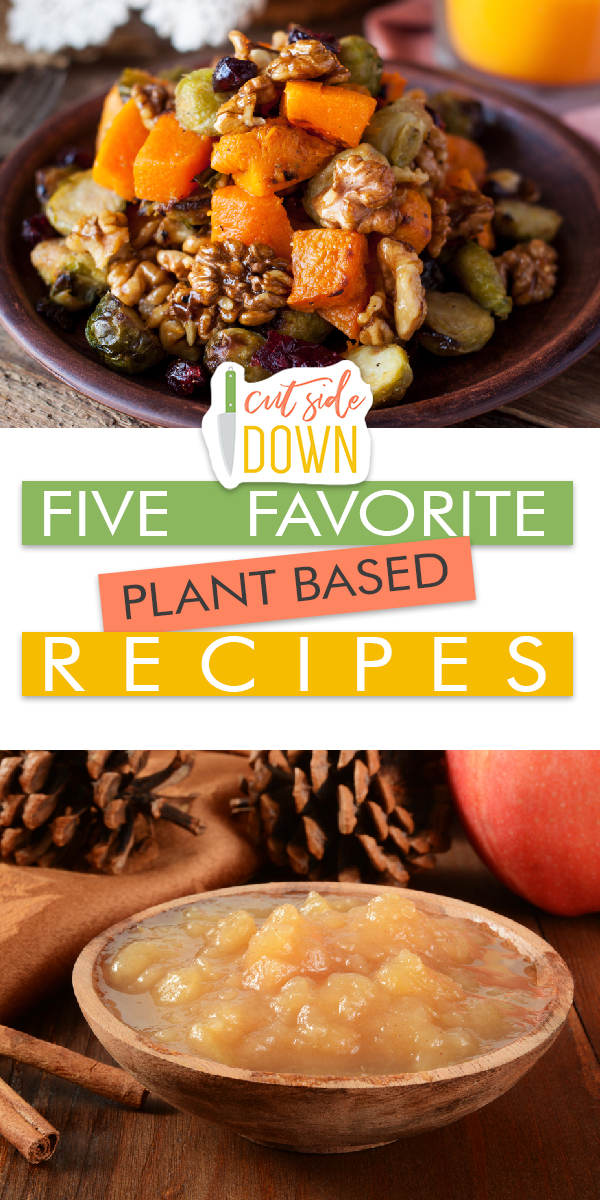 The plant based diet isn't really a diet. It's really more of a lifestyle. If the title is confusing, don't worry, you're not alone. The basics of a plant based diet are as follows:
Focusing on whole, minimally processed foods
eliminating or limiting animal products
Fruits and Vegetables should make up the majority of your plate
Keeping foods fined foods like sugar and white flour  out of your diet.
Choosing local, organic, or high quality foods when possible
There are a lot of benefits to working only with plant based proteins, and it doesn't have to mean you're eating a salad for every meal. I've rounded up five of my favorite Plant Based Recipes for you to try out!
Roasted Pumpkin and Brussels Sprouts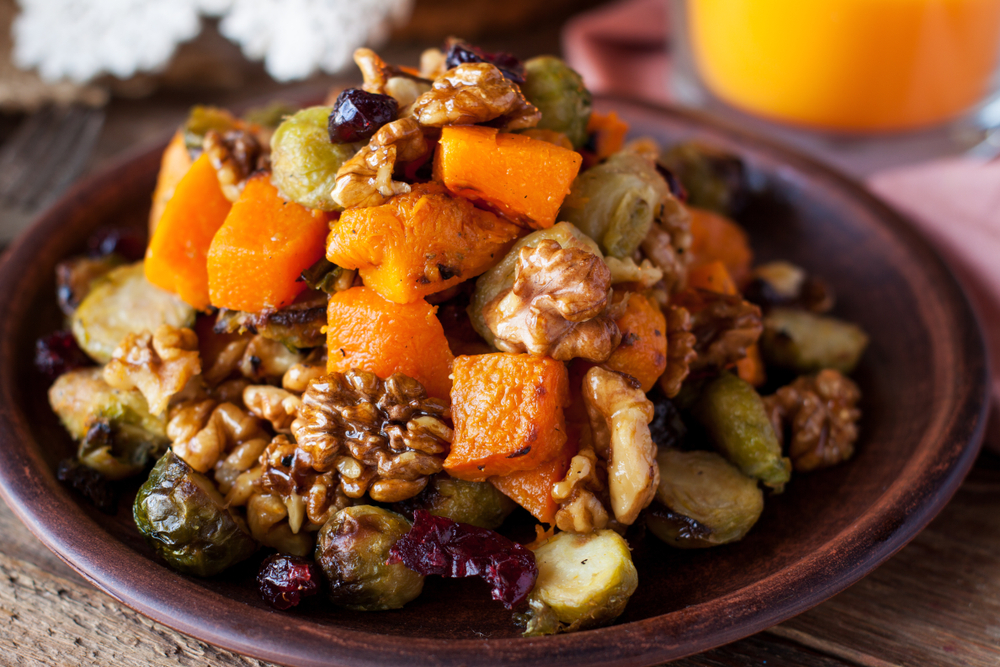 Ingredients:
1 medium pie pumpkin, peeled and cut into 3/4″ cubes (about 3 lbs)
1 lb. fresh Brussels sprouts, trimmed and halved
4 garlic cloves sliced
1/3 c. olive oil
2 Tbsp balsamic vinegar
1 tsp salt
1/2 tsp ground pepper
2 Tbsp minced fresh parsley
Optional: glazed walnuts, dried cranberries
Process: Start by heating your oven to 400 F. Toss the pumpkin, sprouts, and garlic together in a large bow. In a small bowl, combine the oil, vinegar, salt, and pepper. Pour over the veggies and make sure they are all well coated. Put everything on a greased baking pan (or a silpat baking sheet) and roast for 35-40 minutes, tossing once, or until tender. Toss with walnuts and cranberries if desired. Sprinkle with parsley.
Black Bean Tomato Chili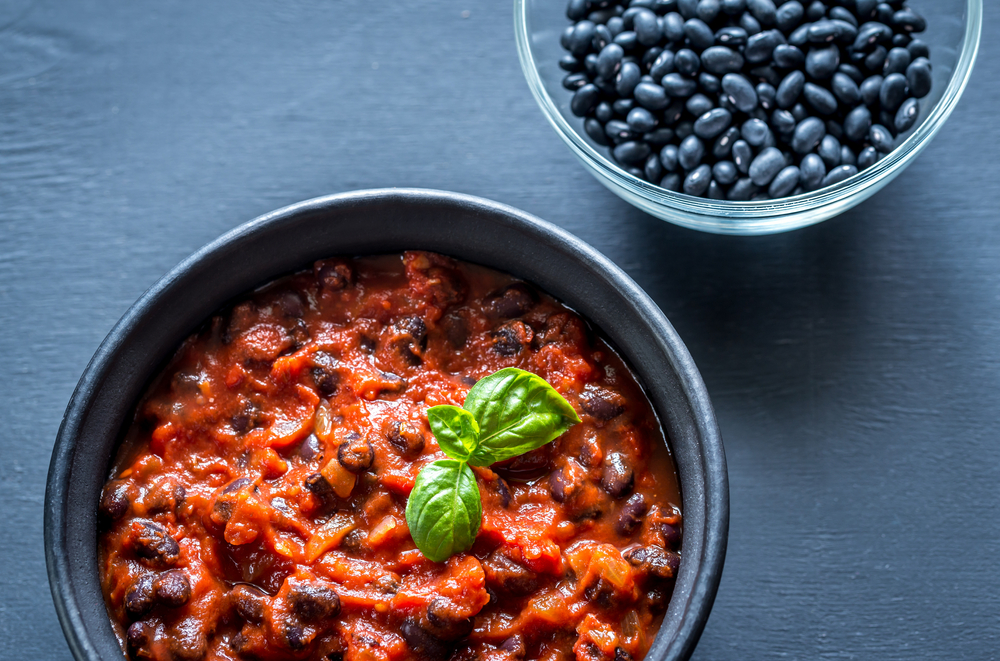 Ingredients:
2 Tbsp. Olive Oil
2 large onion, chopped
1 green pepper, chopped
3 garlic cloves, minced
1 tsp. ground cinnamon
1 tsp. ground cumin
1 tsp. chili powder
1/4 tsp. pepper
3 cans tomatoes
2 cans black beans, rinsed
1 cup orange juice
Process: Five Favorite Plant Based Recipes: In a dutch oven (like this one) heat your oil on medium-high heat. Add onion and pepper and saute until tender, about 8 minutes. Next, add your garlic and seasonings and saute about a minute longer. Toss in the remaining ingredients and bring to a boil. Once it starts to boil, reduce heat and simmer covered for about 20 minutes. Stir occasionally. Serve with cheese if desired.
Homemade Chunky Applesauce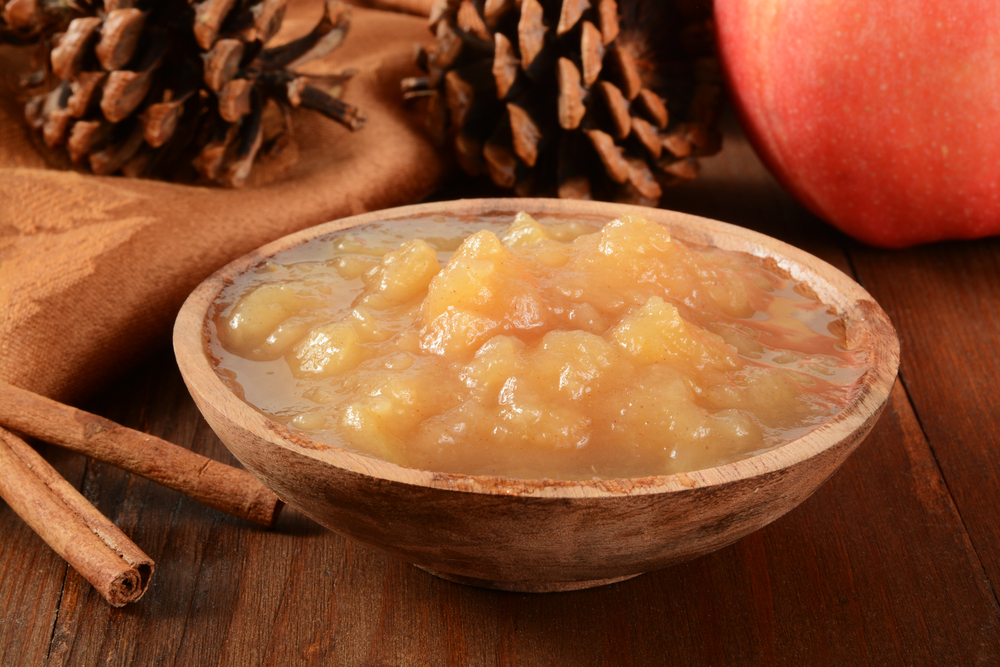 Ingredients:
7 medium McIntosh, Empire, or other apples
1/2 c. sugar or other natural sweetener
1/2 c. water
1 Tbsp lemon juice
1/4 tsp. almond extract
1 tsp. cinnamon
Process: Start by peeling and coring your apples. Cut into wedges and then cut in half lengthwise. Put all your apples into a large saucepan with the remaining ingredients. Bring all of this to a boil, then simmer covered until you get the desired consistency. This should take about 20 minutes, stirring occasionally. Top with more cinnamon if desired.
Mushroom and Broccoli Soup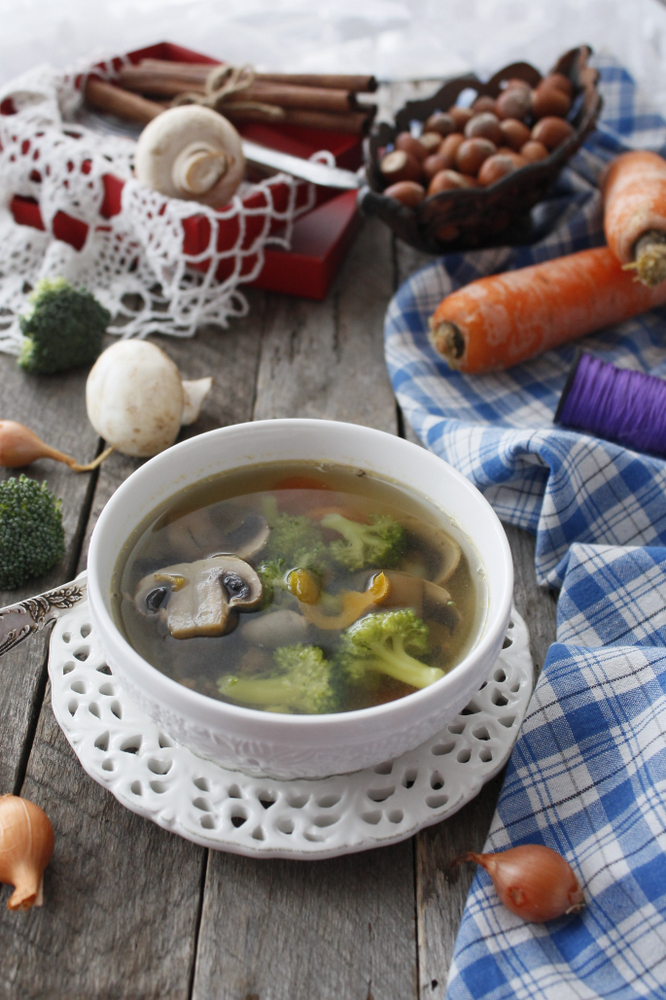 Ingredients
1 1/2 lb. broccoli
1 Tbsp. canola oil
1/2 lb. sliced mushrooms
1 Tbsp. Soy Sauce
2 carrots, chopped
2 stalks celery, chopped
1/4 c. finely chopped onion
1 garlic clove, minced
2 c. water
2 Tbsp. lemon juice
Process: Start by cutting the broccoli into bite size pieces. Set aside. In a large saucepan, heat the oil on medium-high heat so that you can saute the mushrooms until they are tender. This should take about 4-6 minutes. Then stir in the soy sauce, and remove from the pan. Toss the broccoli stalks, carrots, celery, onion, garlic, broth, and water into the sauce pan and bring it all to a boil. Reduce heat and simmer until the veggies are softened, which should take about 30 minutes. Using an immersion blender (like this one), puree the soup. Add the florets and mushrooms back in and bring to a boil, cooking until the broccoli is tender, about 8 minutes. Add the lemon juice in last, and serve!
Tofu Chow Mein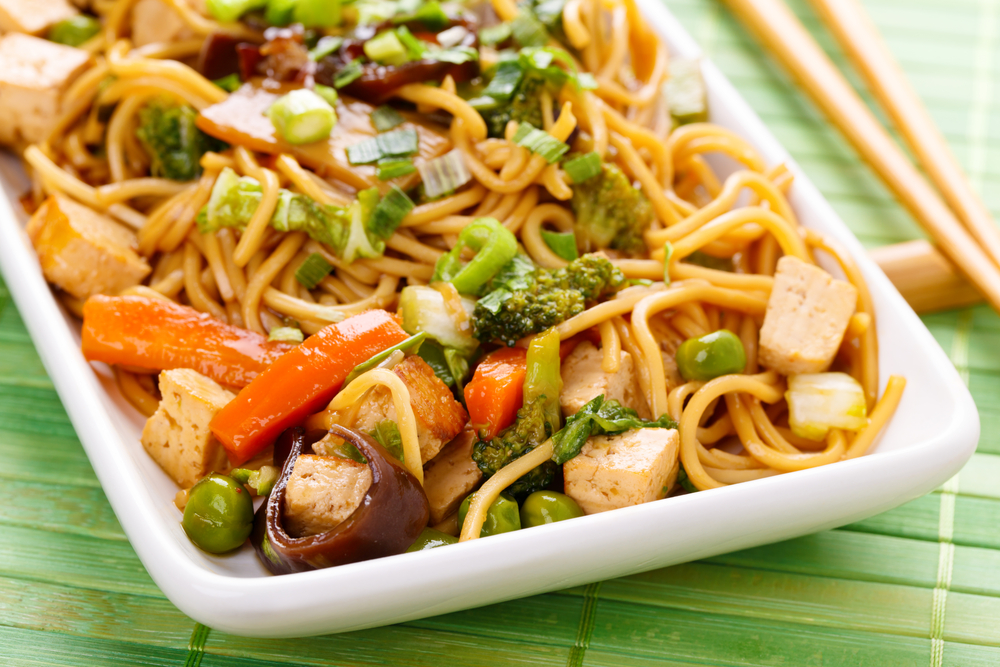 Ingredients:
8 oz. whole wheat angel hair pasta
3 Tbsp. sesame oil, divide
1 packaged extra firm tofu
2 c. sliced mushrooms
1 medium red pepper, julienned
1/4 c. reduced sodium soy sauce
3 green onions, sliced
Process: Cook the angel hair pasta according to the package instructions. Toss with  tablespoon oil, spread on baking sheet and let sit for at least one hour. Cut the tofu into 1/2 inch cubes and dry with a paper towel. Keep in the fridge until you're ready to cook the chow mein. In a wok or large skillet, heat 1 tablespoon sesame oil on medium heat. Add pasta and toss until the pasta is coated evenly and starts to brown. This takes about 5 minutes. Take the noodles out of the pan and set aside. Pour the remaining oil into the skillet and stir fry the remaining veggies until they are tender, about 3-4 minutes. Add the soy sauce and pasta, toss and make sure it's warmed through. Serve!
And there you have it! Five recipes to get you started eating a little bit healthier or to help you kick off a new plant-based lifestyle. Happy Cooking!
---
---