How to Cook Bacon in the Oven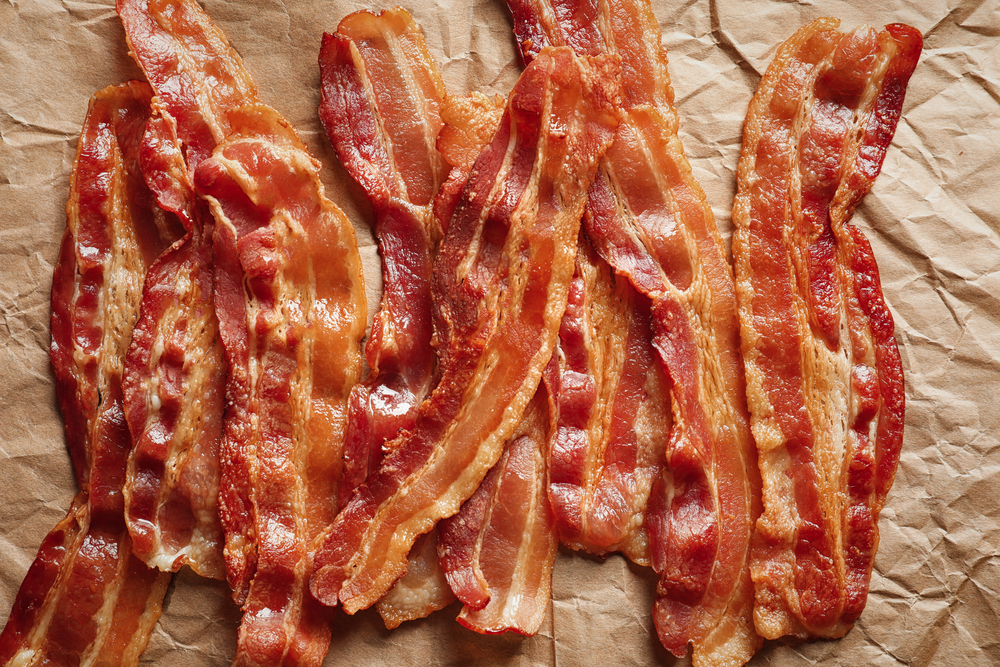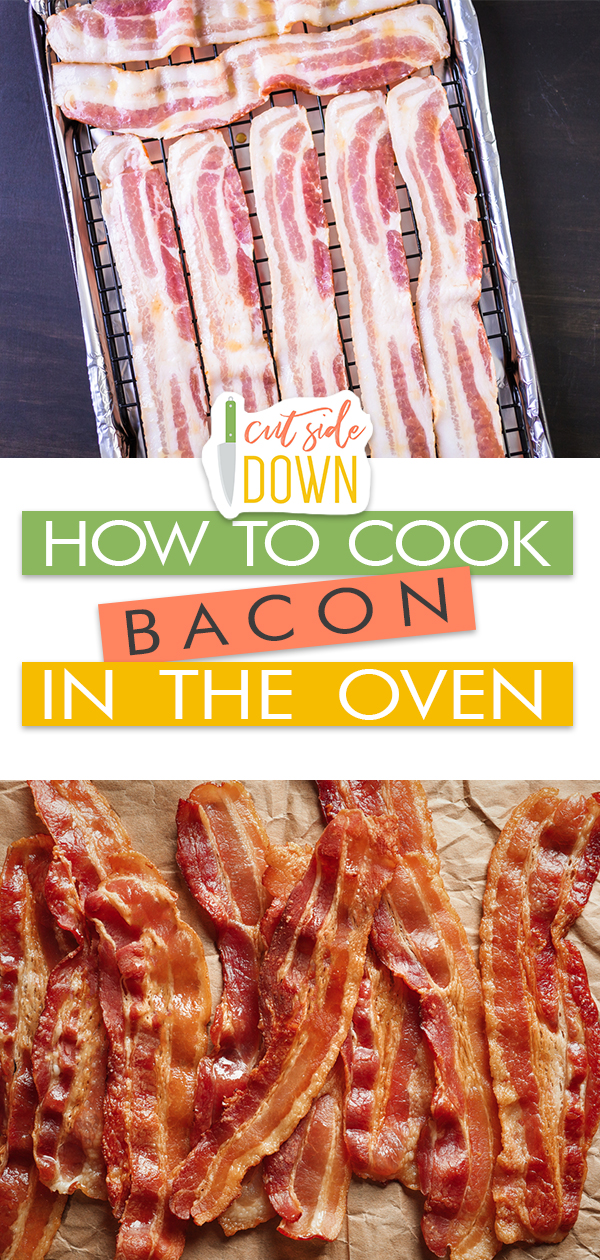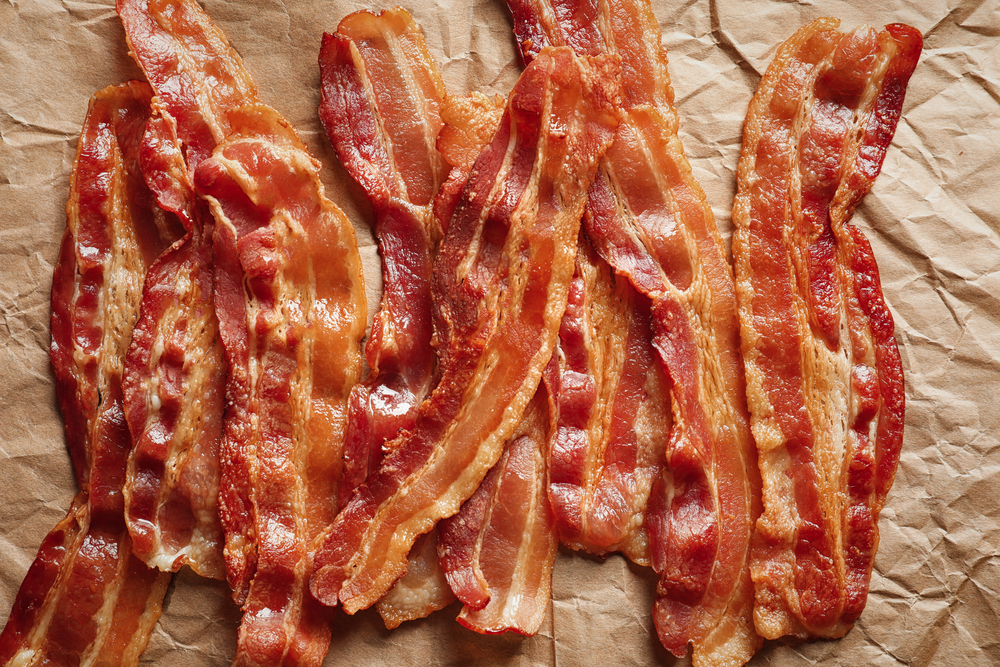 Bacon. It is the most beautiful food on the planet. Whether it's mixed into a dish or served totally by itself, bacon can seriously elevate any meal. The one and only downside is cooking it. I hate cooking bacon in a pan on the stove because of the pops and crackles of grease. I almost always get those pops and crackles on my arms or clothes, and it just creates a big mess. My favorite method is cooking it in the oven. A significantly smaller mess, and I find that it cooks more evenly and it's easier to get the desired crispness. Anyone who is a bacon lover like me knows that perfecting the crispness is an absolute must. This method for cooking it is sure to leave you satisfied with your cooking skills and the bacon! So, how do you do this thing?
Step 1: Cover your baking sheet thoroughly with foil. Then coat foil lightly with cooking spray.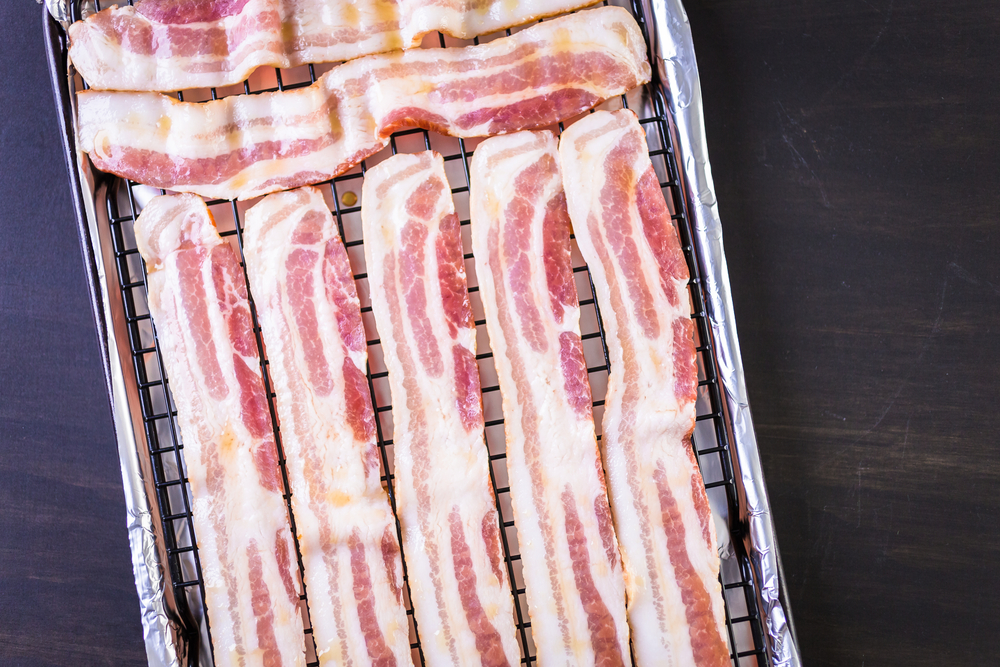 Step 2: If you'd like it to be crispy, go ahead and put it on a wire rack on top of the foil. If you like it a little more chewy, then place it directly on the foil.
Step 3: Place the pan in a cold oven, and turn the heat up to 400F.
Step 4: Let it cook! It should take anywhere from 15-20 minutes to get to your desired crispiness. (Be sure to check the progress after about 15 minutes to make sure you don't overcook it!)
Step 5: Remove from the oven and serve.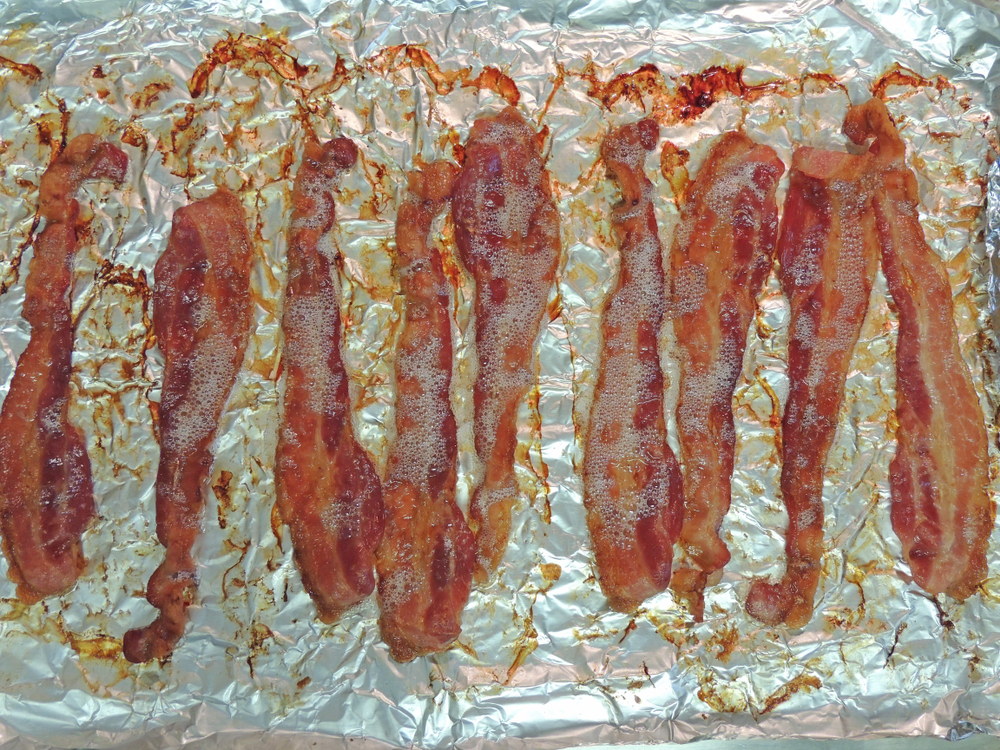 And there you have it! A fantastic way to make bacon in large batches in the oven. Clean up is a piece of cake because all you have to do it throw the foil away. And it cooks it pretty evenly. No splatter, no greasy mess on your stovetop! A win-win situation for all!
Happy baking (and happy eating)!
---
---