Healthy Dinner Recipes That Actually Taste Good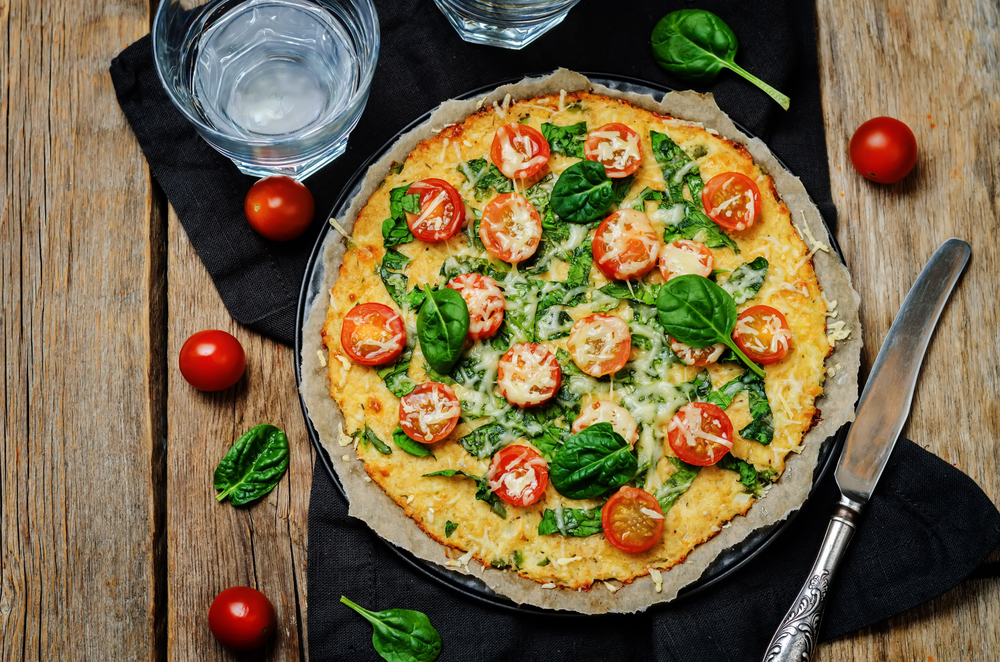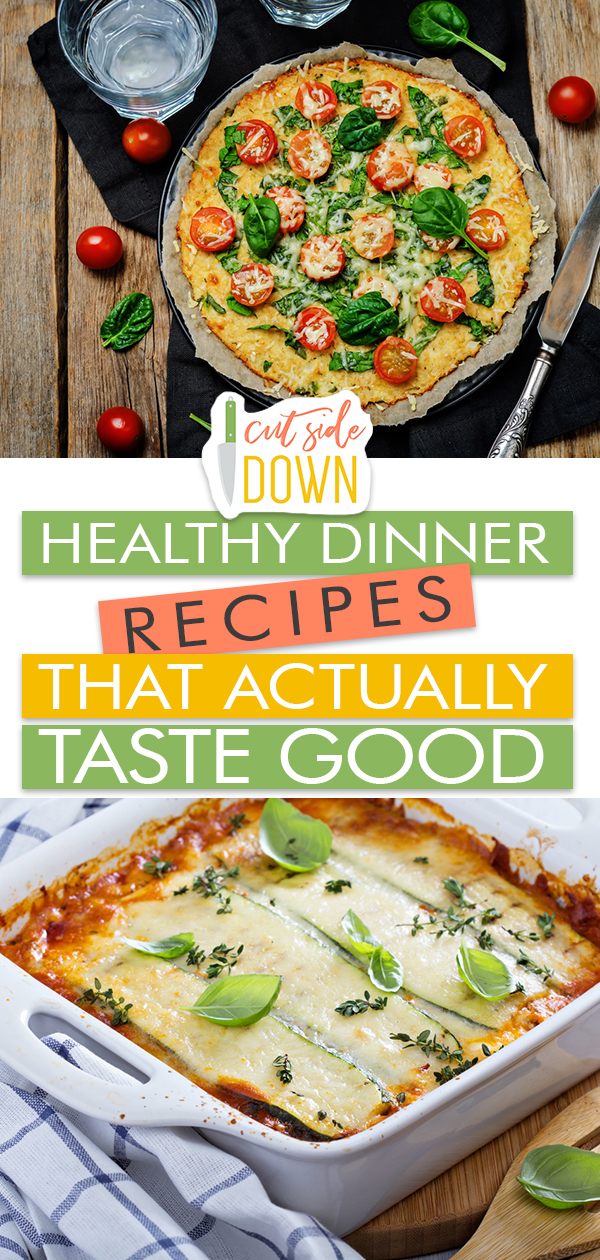 Let's be honest, with all the different diets out there (keto, paleo, Whole30, etc.) there are an awful lot of recipes that are "healthy" but taste like dirt. And no one wants to eat dirt. Except maybe my kid sister, who ate it like it was going out of style when she was a toddler. But I'm pretty sure that was due some weird iron deficiency. At any rate, I would say that most people prefer their food to not taste like dirt. And because most of our social engagements tend to have a food focus, that remains a large part of who we are as a culture. So, what do you do when you need something that tastes good and is healthy as well? You try out one of these healthy dinner recipes!
Spinach Artichoke Stuffed Peppers
This one is a family favorite. My kids love spinach artichoke dip, and this works great as a main dish! It's low carb, has a good dose of veggies, and is so flavorful!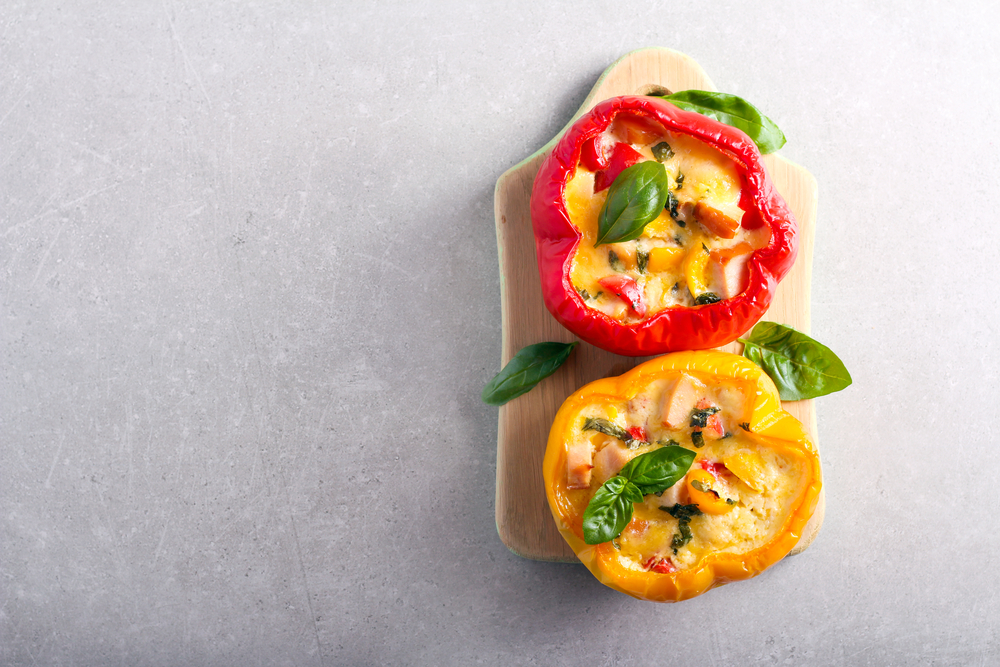 Ingredients
4 assorted bell peppers, halved and seeded
EVOO
salt
pepper
2 c. shredded rotisserie chicken
1 can artichoke hearts, chopped
1 package frozen spinach, thawed and well drained
1 1/2 c. shredded mozzarella
6 oz. cream cheese, room temp
1/2 c. grated parmesan
1/4 c. sour cream
1/4 c. mayo
2 cloves minced garlic
Process: Start by preheating the oven to 400F. On a baking sheet (like this one) place bell peppers cut side up. Drizzle them with extra virgin olive oil and add salt and pepper to taste. In a large mixing bowl, like this one, toss in all the ingredients except for 1/2 cup of the mozzarella cheese. Mix it until it's well combined, then divide it up between all the peppers. Top each one with the remaining cheese and bake until melty and tender, which should take about 25 minutes. Garnish with parsley and serve!
Deep Dish Cauliflower Crust Pizza
Pizza is pretty sacred at our house. When we are trying to be a little healthier and avoid the yucky carbs and grease that comes with pizza, this healthy dinner recipe is a great win!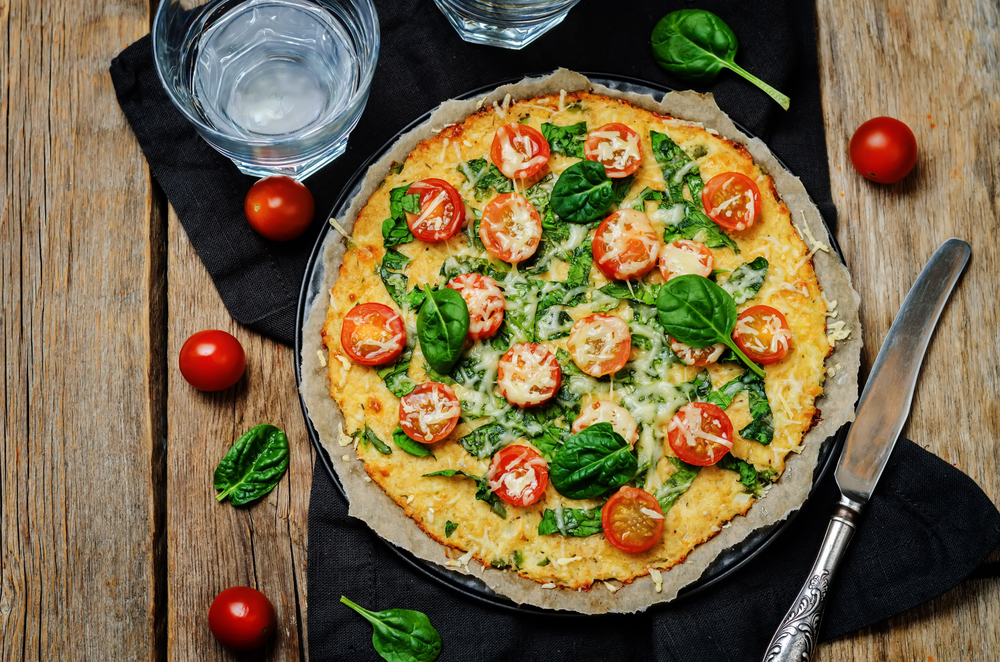 Ingredients
1 large cauliflower, grated, squeeze dry (or use the frozen kind-your aiming for 3 cups)
2 1/2 c shredded mozzarella
2 eggs
1 c. grated parmesan
1 ts. garlic powder
salt
pepper
2 Tbsp. pizza sauce
1/3 c mini pepperoni
1/3 c cherry tomatoes, halved
fresh basil for garnish
Process: Preheat your oven to 425F and grease a cast iron skillet really well with cooking spray. In a bowl, combine the cauliflower, 1 cup of the mozzarella, eggs, 1/2 cup of the parmesan, and seasonings. Mix them thoroughly, then press into the skillet and bake until a good deep golden brown, about 25 minutes. Next, put a thin layer of pizza sauce over the crust and sprinkle with remaining cheeses and bake for about 5 more minutes. Top with basil and tomatoes and serve.
Taco Zucchini Lasagna 
We also love lasagna at our house. But the noodles, man do they pack a punch of carbs! Swapping out noodles and replacing with zucchini is a win for everyone. It's got the comfort of lasagna with the benefit of all the vitamins and other valuable nutrients, making it one of the most wonderful healthy dinner recipes.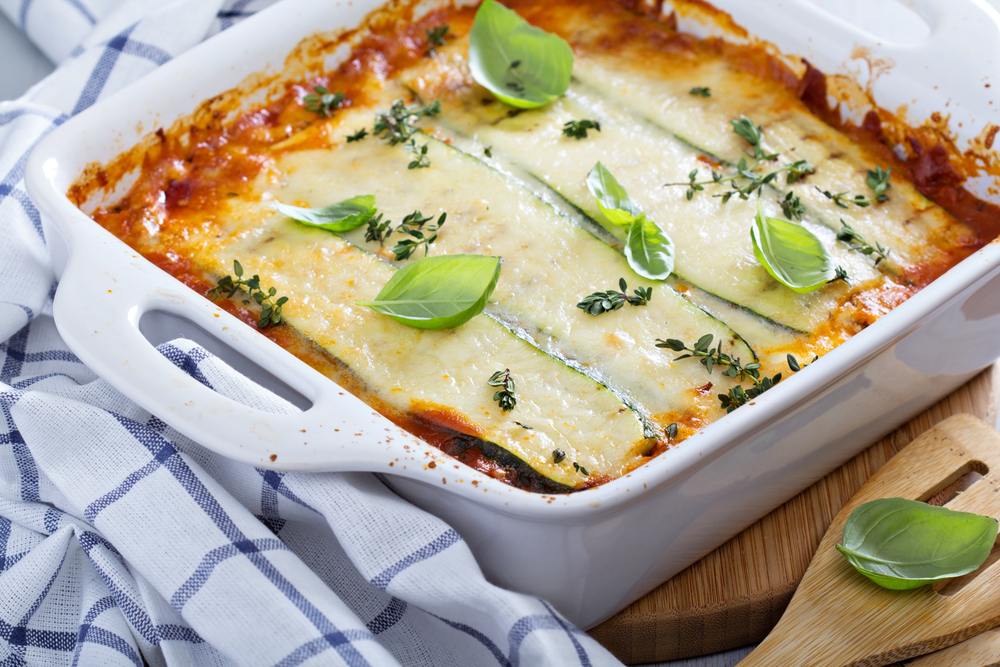 Ingredients
1 tbsp EVOO
1 large onion, chopped
1 tsp. cumin
1 tsp. chili powder
salt
pepper
1 lb ground beef or turkey
3/4 c ricotta
1/2 c. sour cream
1 egg
1/3 c. salsa
3 zucchini, sliced lengthwise
2 c. cheddar, shredded
2 c. Monterey Jack, shredded
Process: Warm your oven to 350F. In a skillet cook the onion over medium heat until it's tender. season with cumin, chili powder, salt and pepper. Add the ground beef and cook through. Drain the fat. In a bowl, stir the ricotta, sour cream, and egg and season with salt and pepper. In a casserole dish (like this one), put a thin layer of salsa. top with noodles, then sour cream mixture, then ground beef, cheddar, and Monterey Jack. Keep layering until you end with the zucchini noodles. Bake until tender and bubbly, about twenty five minutes.
Caprese Zoodles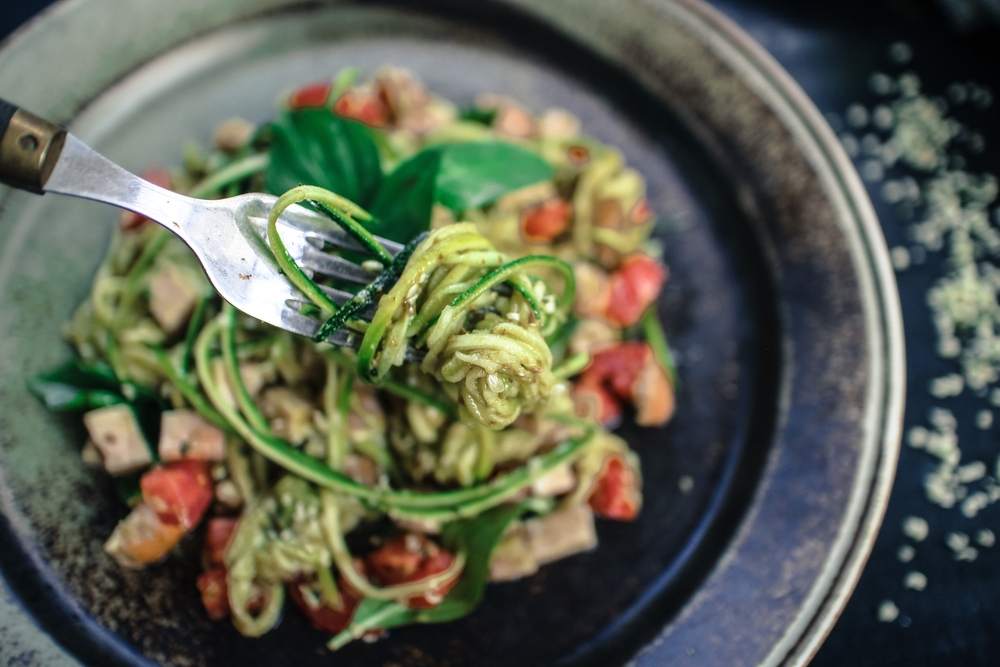 Ingredients:
4 large zucchini
2 tbsp EVOO
salt
pepper
2 c. cherry tomatoes, halved
1 c. mozzarella balls
1/4 c. fresh basil
2 tbsp balsamic vinegar
Process: Using a spiralizer (like this one) make your zoodles! Toss them with olive oil, salt, and pepper and let them chill for about fifteen minutes. Add tomatoes, mozzarella, and basil to your zoodles and mix them up! Take your balsamic vinegar, and drizzle it over the top. Serve and enjoy!
And there you have it! Four easy and healthy recipes that also taste delicious! Happy cooking. 🙂
---
---