(8) Items You Need for the Best Potato Bar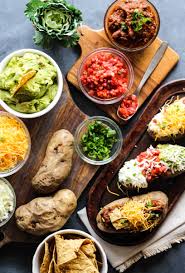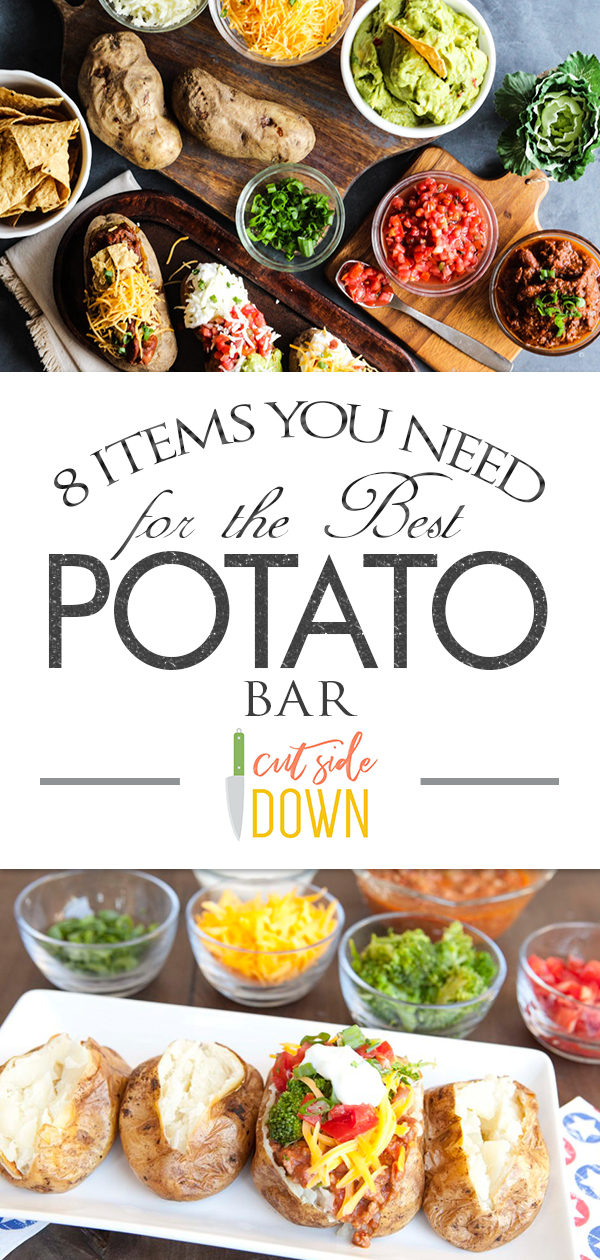 A potato bar is the best if you need to feed a group of people. Putting together a potato bar is relatively easy! Once you've got the basic ingredients, you can rock and roll with just about any size of group. Go ahead and bake the potatoes as a group in the oven, and they will stay warm for quite a while. If you need to keep them warm for a few hours, fill a cooler like this one with hot water, dry it, and put the potatoes inside. They will stay nice and toasty till you're ready, giving you time to assemble this group of toppings to create the Best Potato Bar Ever!
1 Basics: If you're going for some solid basics, you have to have salt, pepper, butter, and sour cream. These are sure to please any palate. As a bonus, they also make a great base for the other toppings on this list.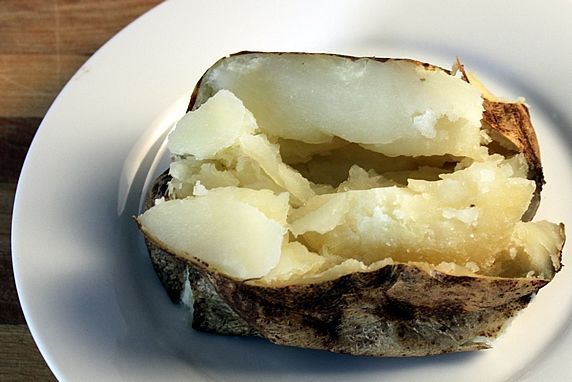 2 Cheese: You can go simple and easy as shredded cheddar, or your can spice it up with some queso dip, grated parmesan, or crumbled blue cheese.
3 Chili: This is a classic that is perfect with potatoes and a great way to sneak in some protein. The Yummy Life has a great recipe for Healthy Turkey Chili that tops baked potatoes perfectly!
4 Taco Meat: If you have a house full of Taco Tuesday lovers, having a good taco meat around to top your potatoes is a must. The potatoes have a mild flavor, so adding something with a kick is perfect pairing!
5 Bacon: Bacon is the ultimate baked potato bar food! It works well with almost every other topping because it's bacon, it's practically perfect!
6 Steamed Broccoli: This veggie works awesome when paired with cheese! It adds color and nutrients, and if you stage it juuuust right, you might just be able to sneak it into your toddlers potatoes without them noticing.
7 Salsa: Salsa is a topping that works awesome on so many levels. You can layer it with meat and cheese and create a delicious main dish.
8 Sauce: Whether you opt for gravy, Alfredo, or ranch, you can't go wrong with having multiple sauces for your potato bar! Having something creamy to put on top of your spicy salsa or perfectly seasoned chili will make your taco bar the best on the block.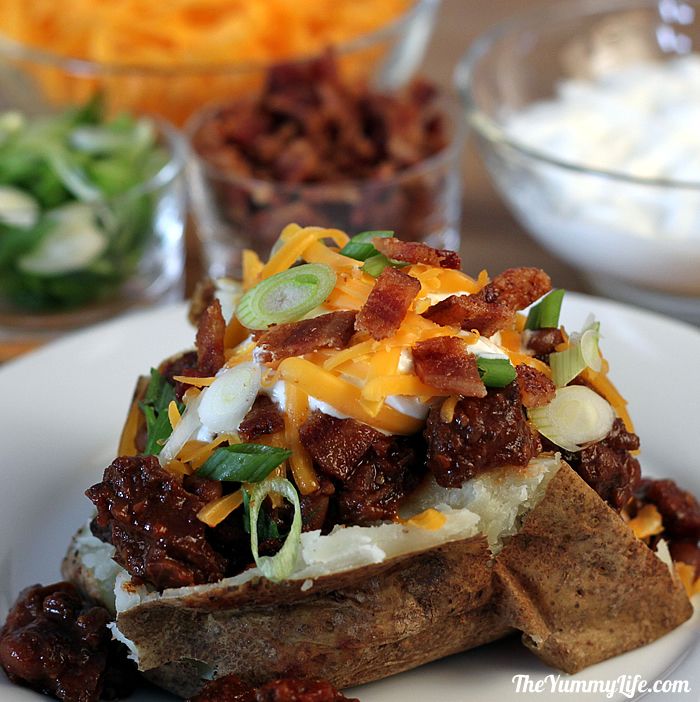 So, whether you're looking for an easy way to feed a group, or you're looking for something quick and easy to throw together on a busy evening, potato bars are where it's at! If you're looking for a stylish way to present your toppings, look no further than these darling serving bowls!
Potato Bar Ingredients via TheYummyLife
---
---