Homemade Granola Recipe!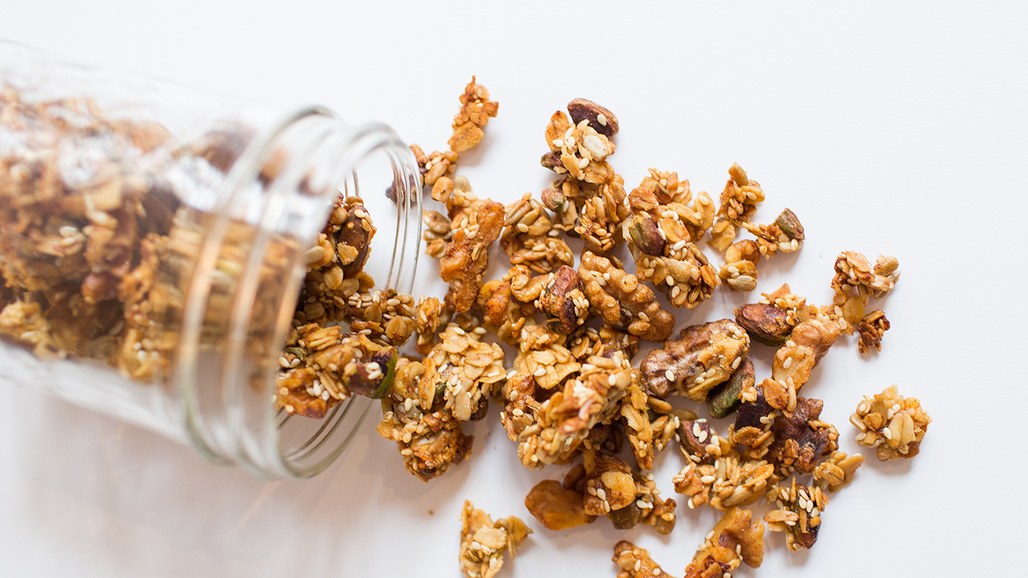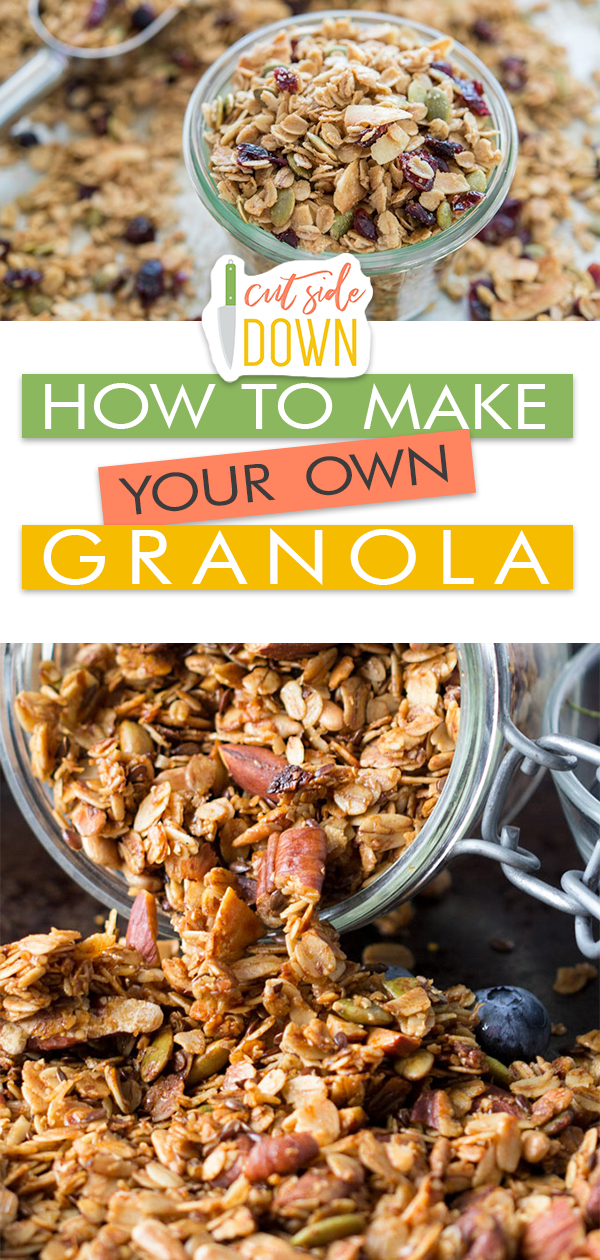 I love a good granola recipe! One of my kid's guilty pleasures (and I have to admit it-mine as well) is cereal! I love the crunch and the sweet mixed with a cold glass of milk. It reminds me of early school mornings and lazy summer nights. So, how do you indulge in a guilty pleasure in a healthy manner? You make your own granola of course! Here's my no-fail granola recipe.
Now, granola doesn't necessarily have to just be for breakfast. It makes a great snack between meals, when you're out on the go, or when it's late at night and your hankering for something sweet and crunchy. You can eat it with milk in a bowl, sprinkle it on top of ice cream, or right out of the jar!
So, what do you need to make your own granola? First, you need a good pan like this one, second, I'd invest in a silpat baking sheet like this one.  Third, having something to store the granola in is a must. This one from World Market is darling and will definitely spice up any kitchen. Add in an oven and you're good to go! Granola is baked in the oven and should use oats as a base with some sort of binding agent like maple syrup, sugar, or egg whites. Once you've got a good base, you can really customize it to your tastebuds. Just in case you're not up to inventing your own here, I've gathered some awesome granola recipes to get you up and running.
Brown Butter-Pecan Granola: This is a good basic granola recipe with a well rounded and gentle flavor. It uses honey and brown sugar to sweeten the mix and adds in pumpkin seeds for crunch.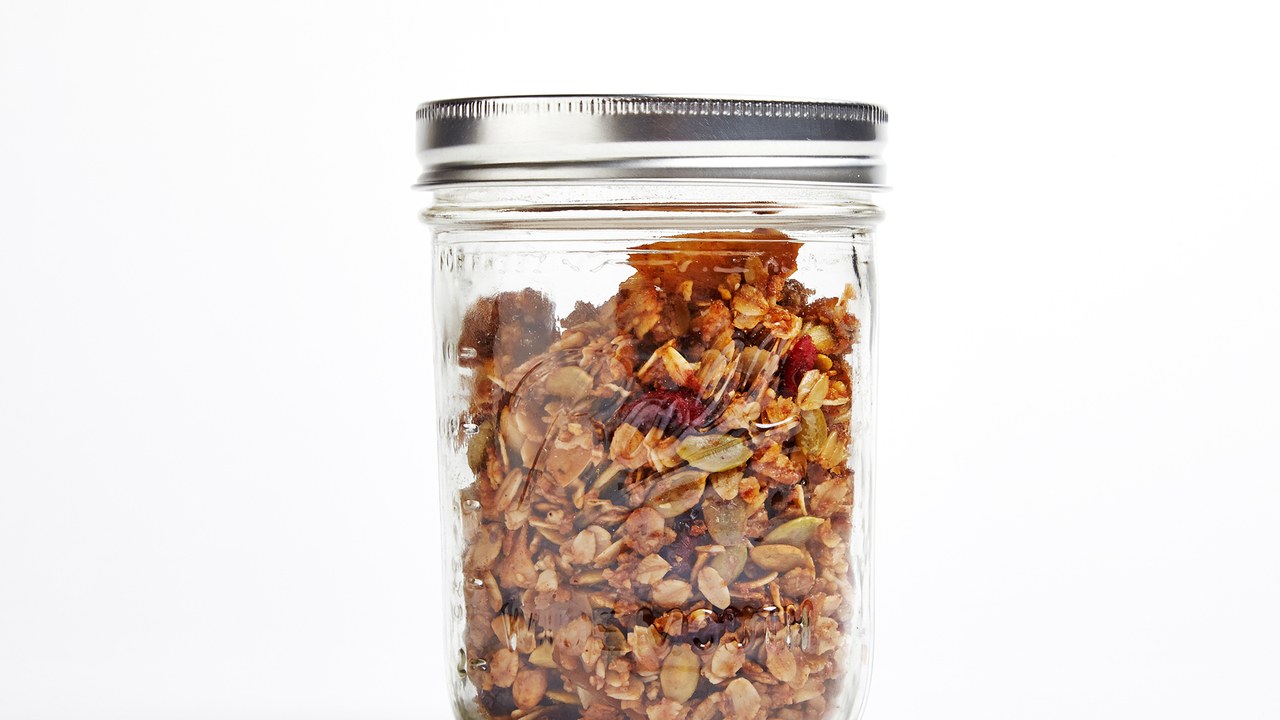 The Greatest Granola: Another super basic recipe that can be tweaked any way you like. You can leave it plain or spice it up with your favorite dried fruits. It has a few unconventional ingredients like bran flakes, wheat germ, and powdered milk, but those combine to create a really deep flavor that's irresistible either with milk or on ice cream.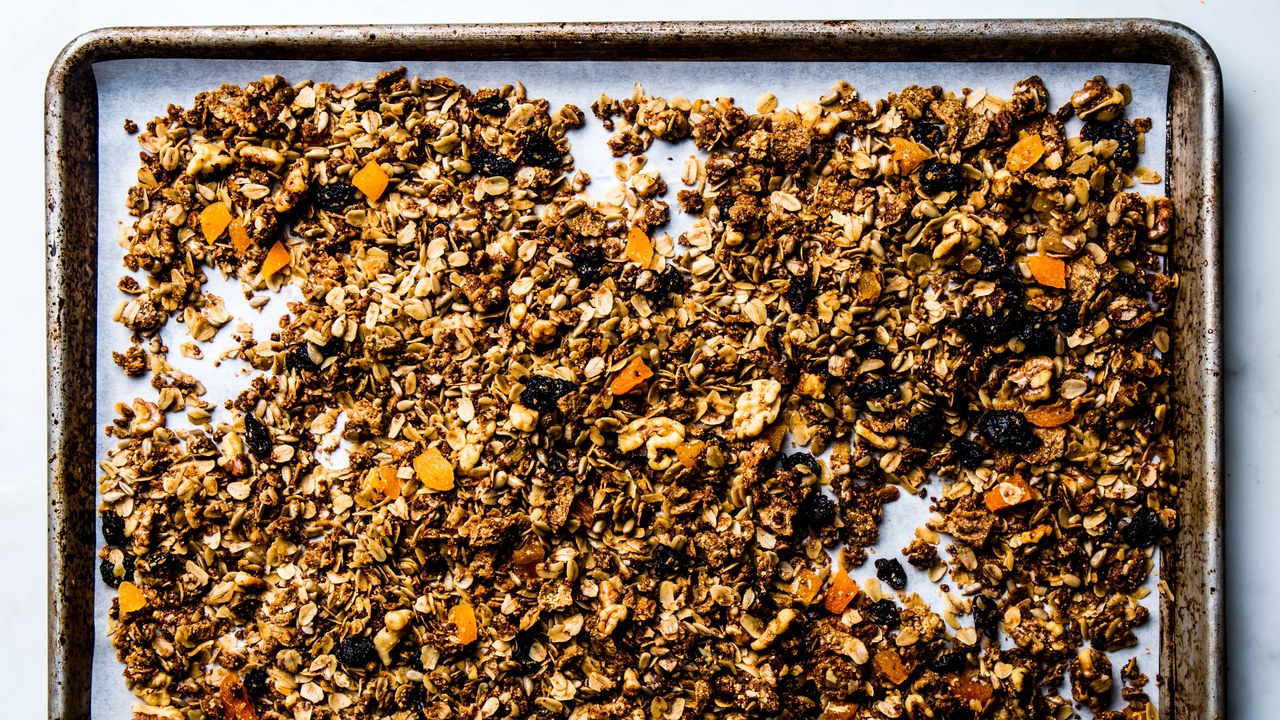 No-Nut Granola: If you're not a fan of nuts, then this is the granola for you. It's made with oats, mixed seeds, cacao nibs, and dried fruits. It's sweetened with maple syrup and has a really earthy taste.  I love this homemade granola recipe!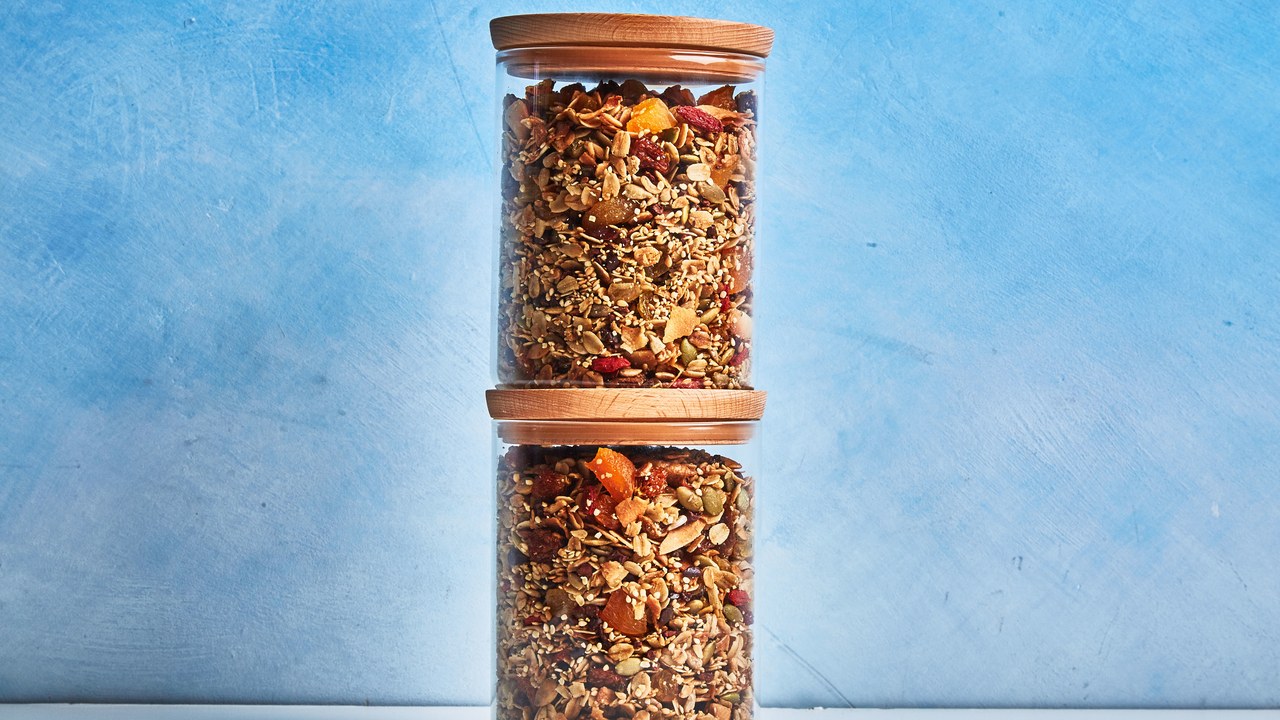 Surfer's Granola: This granola is jam packed with energy boosters and an be tweaked with any kind of seasonal fruit available. Like the other granolas, it uses oats as a base and adds in flax seed, almonds, pumpkin seeds, and sunflower seeds. It's got honey to sweeten with cinnamon and ginger to add a rounded flavored.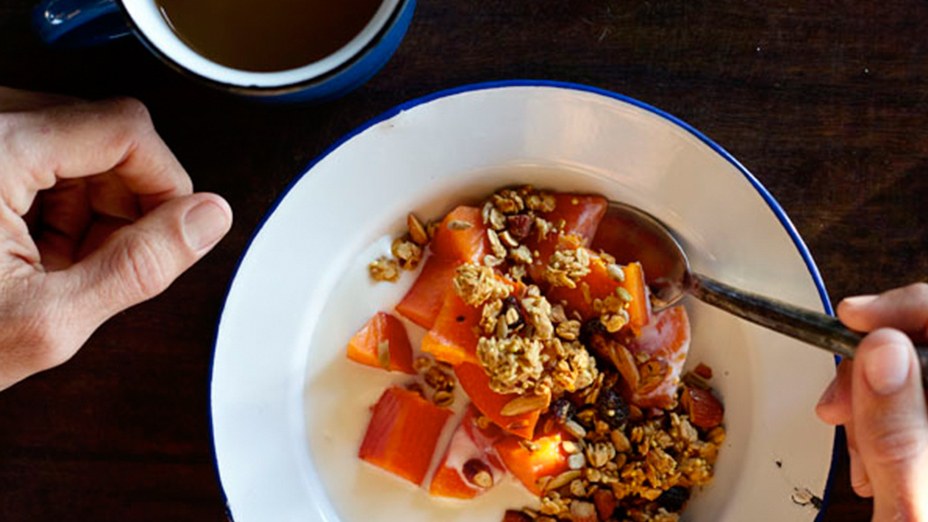 Savory Granola: If you're looking for something that is really versatile, this is it! This is perfect on-the-go and great on top of salads. It uses egg whites to hold it together and is flavored with pistachios, sesame seeds, salt, cayenne pepper, and agave syrup. It's a fantastic twist on a classic!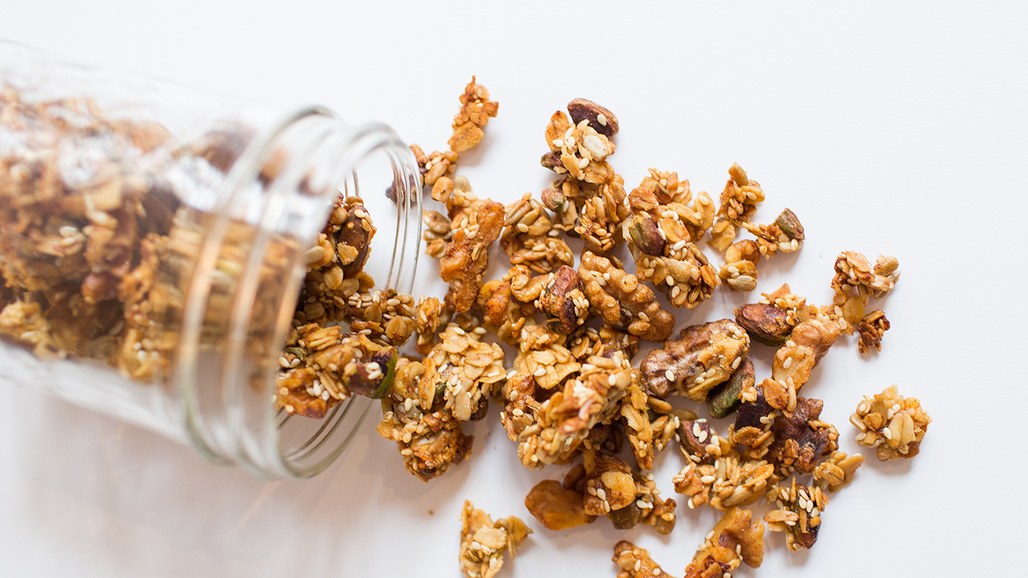 And there you have it! With a good base and some time in the oven, you can create a delicious meal, a nutritious snack, and a tasty dessert all in one! Try one of these tasty granola recipes!
Brown Butter-Pecan Granola via BonAppetit
Greatest Granola via BonAppetit
No-Nut Granola via BonAppetit
Surfer's Granola via BonAppetit
Savory Granola via BonAppetit
---
---