20 Minute Meal Ideas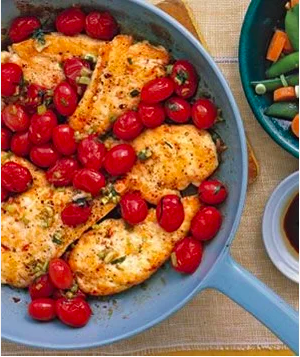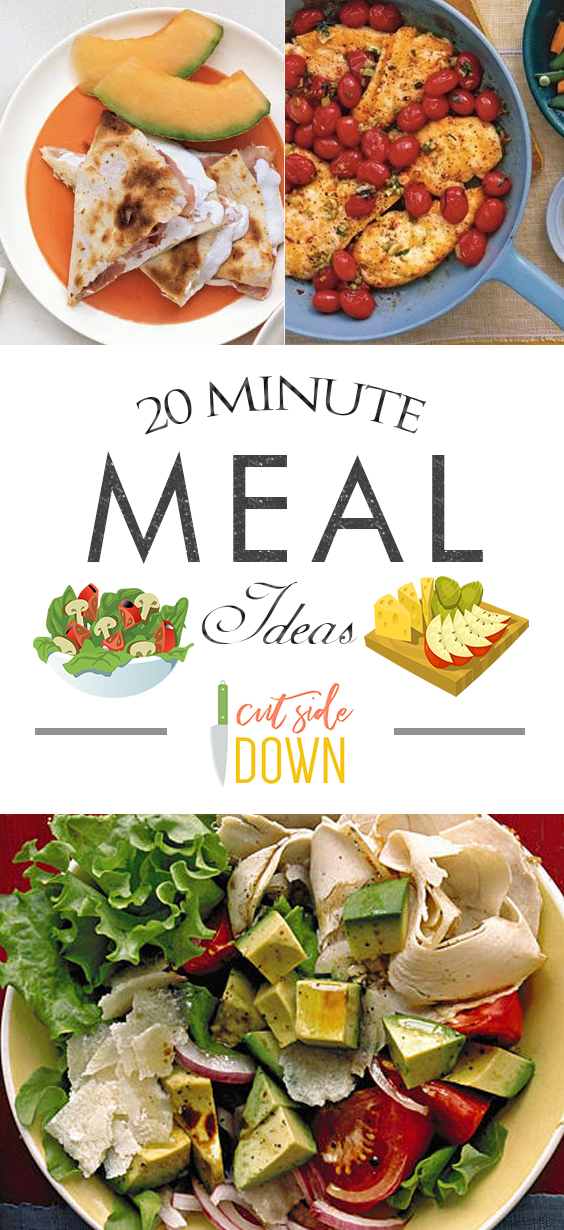 20 minute meals are great for the days there just isn't enough time in the day to get everything done. I rush from home to work to home and barely remember how I got everything done. Inevitably on those days I forget to start the crock pot or pull out chicken to thaw, leaving me in a bind and without a plan for dinner. Enter these wonderful 20 minute meals! I did the ground work so you wouldn't have to. Hopefully on your next crazy busy day (meaning every day, right?) when you forget to put dinner on, these will save you from running to the golden arches or pulling out the cereal. And yes, I'm very guilty of both.
Chicken Cutlets with Tomato Sauté: This dish is not only quick, but it's a one pot meal to boot! It also works really well when produce isn't at it's finest. It relies on the chicken and tomatoes to make up the most of the flavor and is gentle enough on the palate that anyone would enjoy it.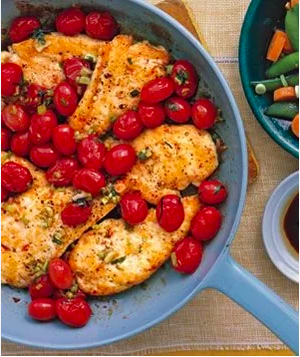 Pasta with Peppers and Mozzarella: This is a super simple dish that my kids love. Plus I don't feel too guilt about the pasta because it has some good protein from the cheese and vitamins from the peppers. It's quick and easily adjustable to whatever you've got in your pantry.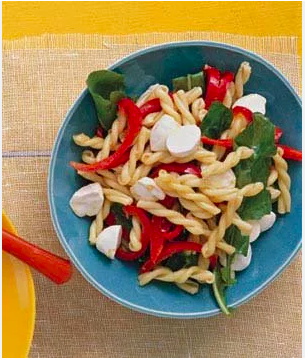 Turkey Salad with Tomato and Avocado: My girls love salad, which is awesome. If your kids don't love salad, this is still worth a try as is basically a deconstructed sandwich. It has a recipe for a homemade vinaigrette which helps to cut down on the added sugars as well as preservatives.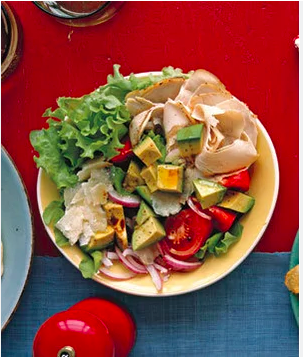 Teriyaki Glazed Burgers: This is a great way to do burgers inside and with an asian twist. My kids love teriyaki sauce, and putting it on burger just guaranteed their desire to eat them faster. Teriyaki burgers are a great simple and healthy dish.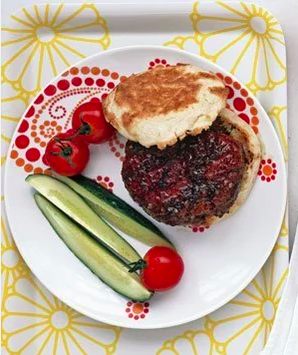 Ham and Cheese Quesadilla: When the day is long and the evening starts to creep in, this is a good recipe to keep in your back pocket. It's easy and customizable to whatever you've got in your fridge. The best part is that it's so quick it's almost stupid, which is exactly what you need when you have hangry children hanging on you clamoring for food.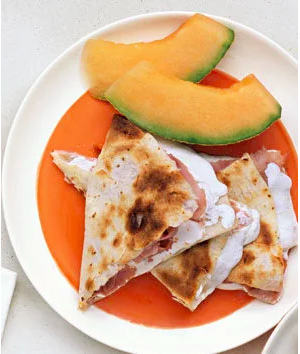 So, the next time you need to fix something quick because of hangry or hitchy family members, try busting one of these out of your back pocket! If they don't work, you can always try signing up for  Crate Chef  and just let them do the planning and preparation. 😉
Chicken Cutlets with Tomato Sauté via RealSimple
Pasta with Peppers and Mozzarella via RealSimple
Turkey Salad with Tomato and Avocado via RealSimple
Teriyaki Glazed Burgers via RealSimple
Ham and Cheese Quesadilla via RealSimple
---
---