10 ONE Pot Meals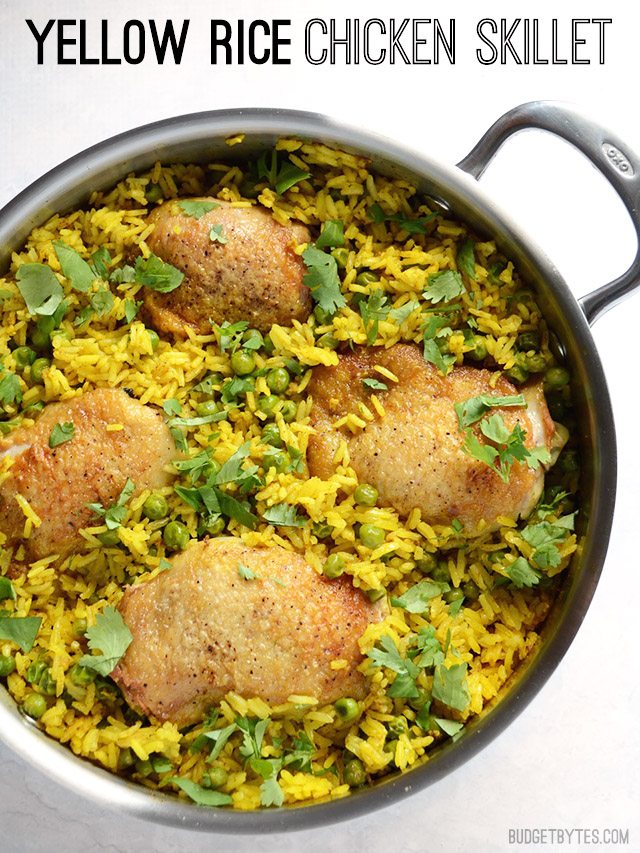 As a mom who works full time nine months of the year, one pot meals are my best friend. And when I'm a full time mom during the summer, I'm usually too tired from the cleaning I've neglected to want to cook as well. Enter the One Pot Meal. Seriously, I'd like to kiss whoever started this because only having one pot to clean is genius and deserves a Nobel prize. It's best to have a really good stock pot like this one here. It helps to also have a really good wooden spoon-for whatever reason I find that they last longer, don't scratch my pots, and are great for tapping the three year old on the butt when they sneak cheese off the counter. 😉 Once you've got that, you're basically up and running. So, here are the favorite One Pot Meals!
#1 Cheesy Vegetarian Chili Mac: My seven-year-old hates chili with a passion. It is the one food that makes her gag reflex go into overdrive. But Macaroni and Cheese? Man, I'm pretty sure she's made of the stuff. So we gave this a try, and guess what? She didn't even notice the chili. She at two bowls, and would have gone for a third if I had let her. But you can have too much of a good thing, right?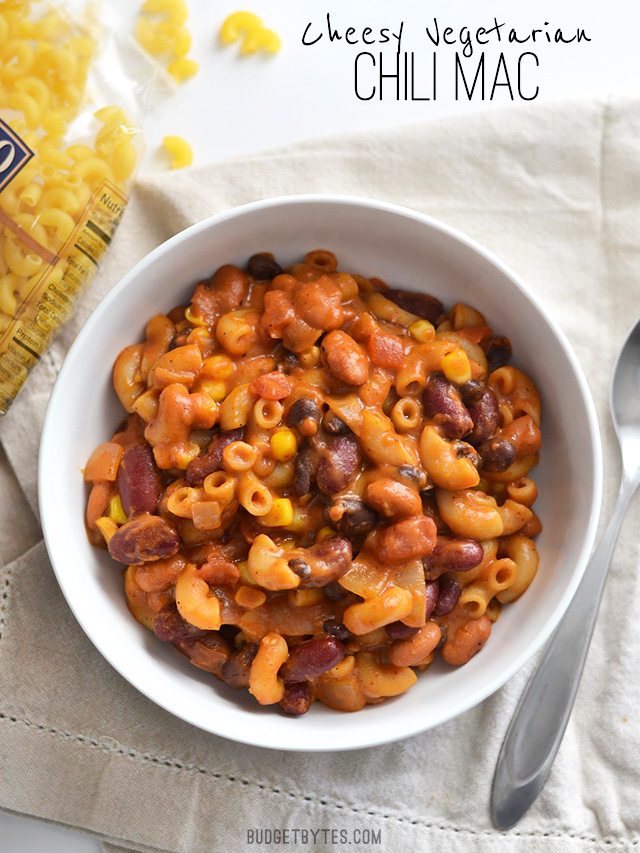 #2 Roasted Red Pepper Pasta: I'm all about those roasted red peppers. They add such a lovely, well rounded taste to the noodles. And they made terrific left overs.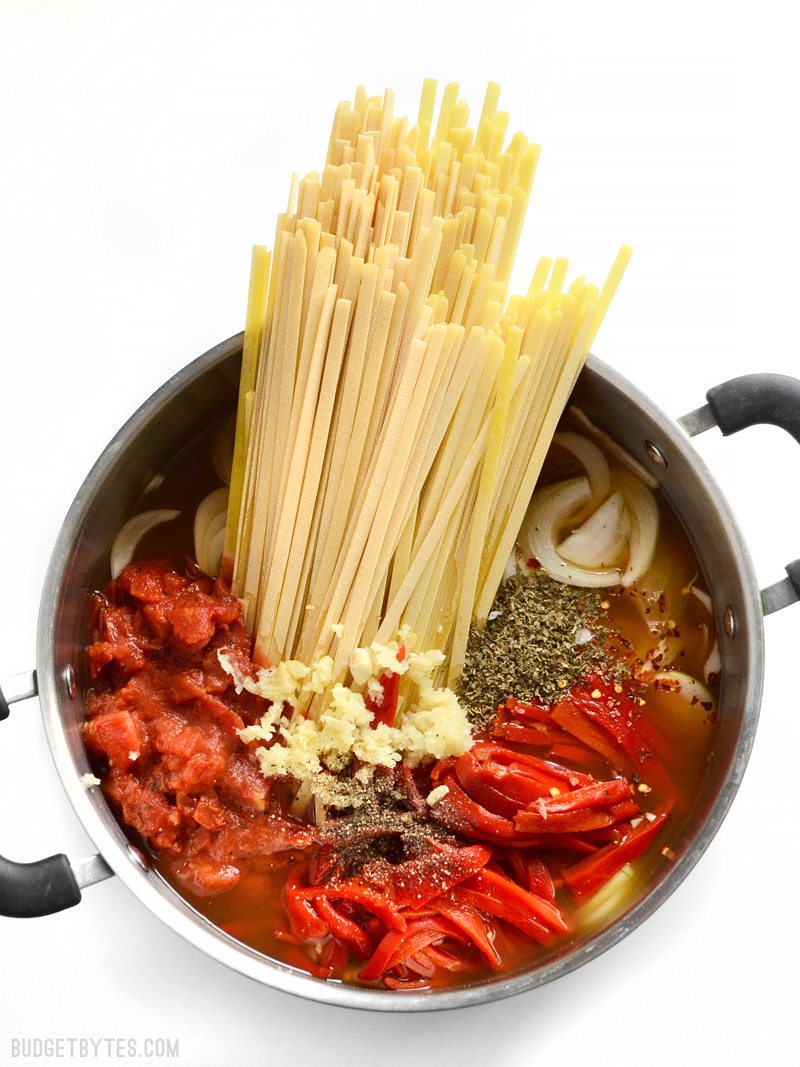 #3 One Pot Beef and Mushroom Stroganoff: I love Beef Stroganoff. Love it. It's the perfect thing to eat on a cold winter evening, and it's the perfect thing to eat after a bad day. This comes together in under 40 minutes and is the perfect dinner for the family.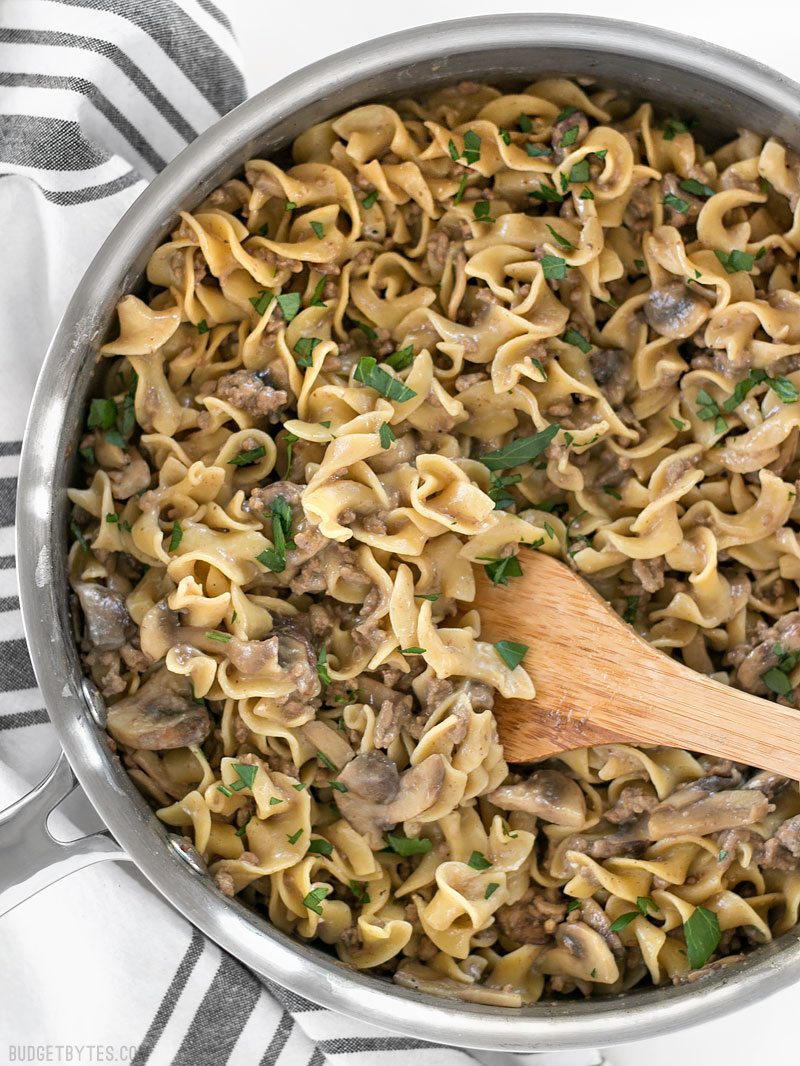 #4 Spinach and Artichoke Wonderpot: This harkens back to the original wonderpot recipe. It's got a delicious flavor that can please everyone from my picky three-year-old to my husband.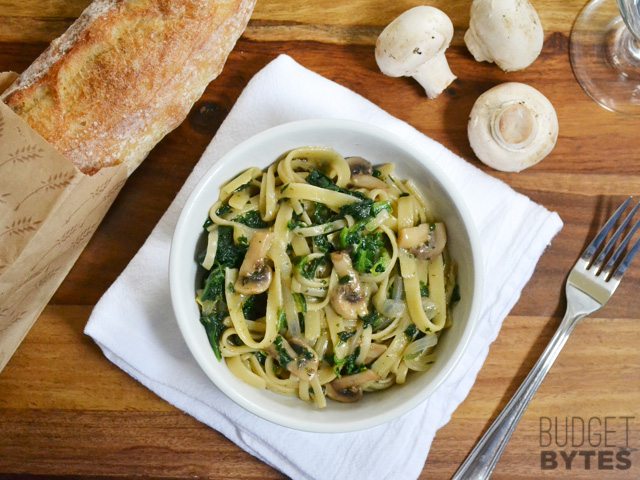 #5 Beef Taco Pasta: Taco Tuesday getting old at your house too? Because I've tried tacos just about every way I can. This was a pleasant change of pace though, and so much easier than making tacos.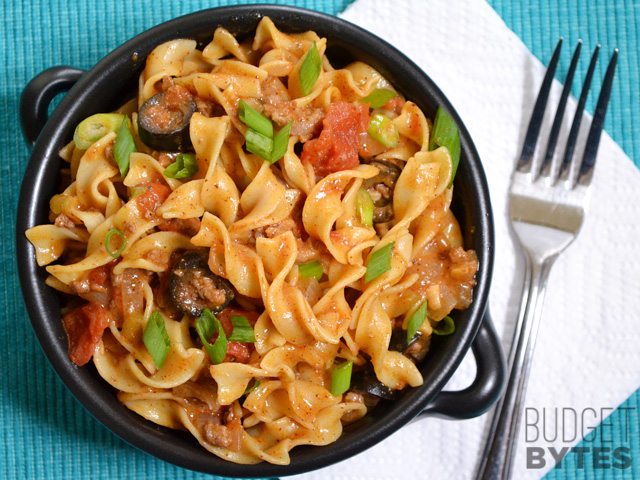 #6 : As far as one pot meals go, this one is easy and delicious. This one pot pasta packs a great flavor that is creamy and satisfying all at once!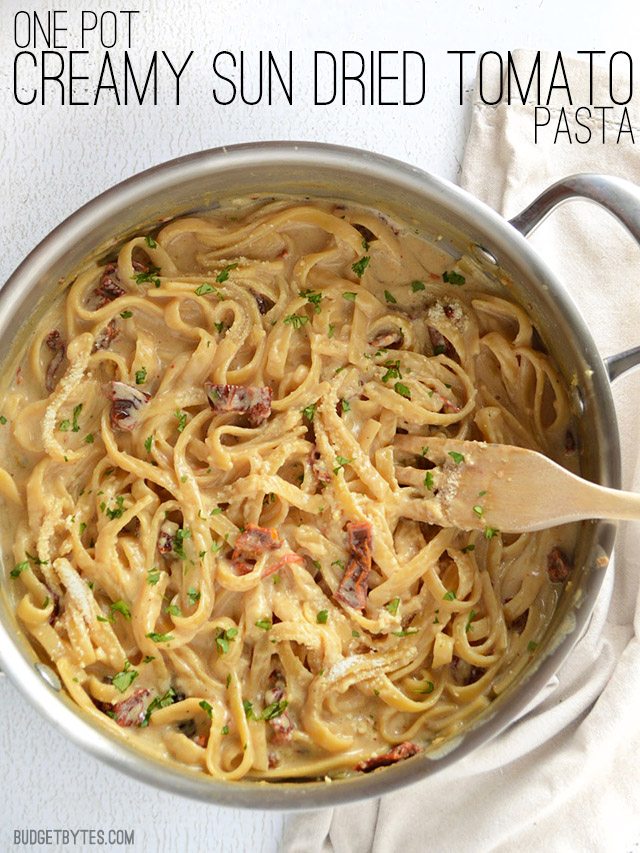 #7 Skillet Cheeseburger Pasta: This one pot meal is easy and definitely a crowd pleaser. It comes together in just under 45 minutes and was devoured in less than 10 by my hungry humans. 
#8 20 Minute Spinach and Artichoke Pasta: This super easy one pot meal comes together in a flash and is a fantastic way to sneak some healthy greens into your kids.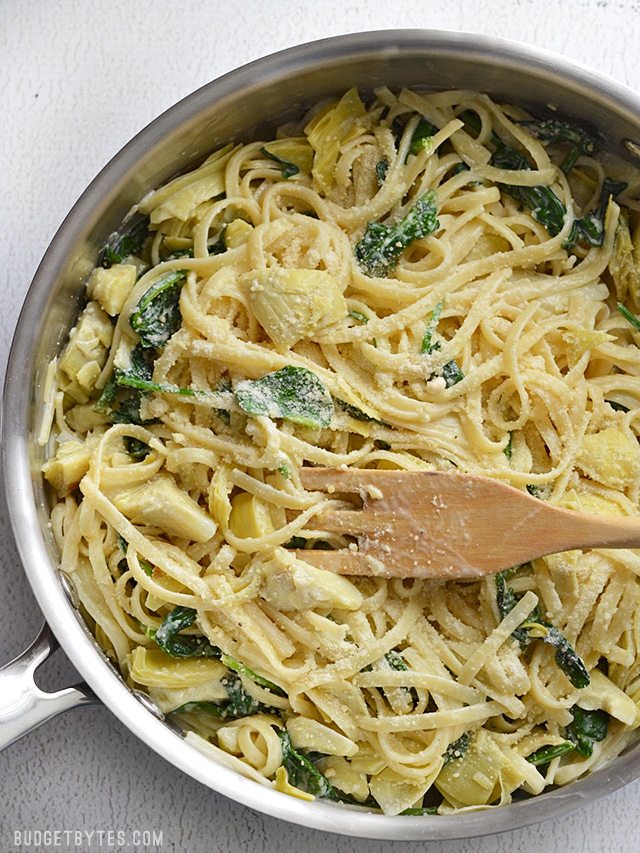 #9 Bacon and Spinach Pasta with Parmesan: My husband loves bacon. Put in on any food and it will be devoured faster than you can say "oink"! So this one pot meal was gone in no time flat, and everyone involved sat back with a full and happy stomach.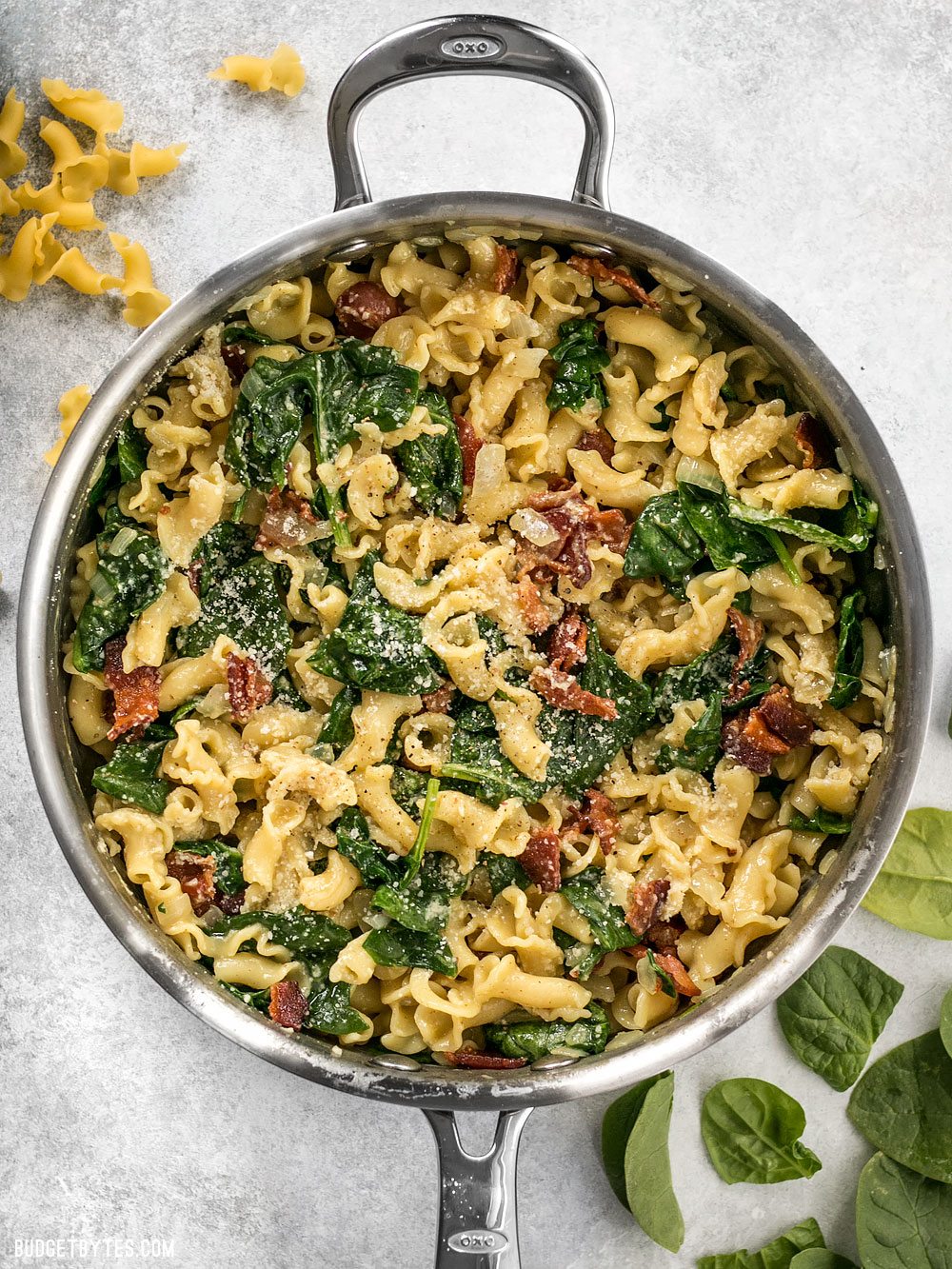 #10 Yellow Rice Chicken Skillet: This recipe comes together so quickly and is well rounded. I loved the added emphasis on the protein with the addition of the fragrant jasmine rice. This recipe was a home run with my husband who even took the left overs for lunch the next day, which is a surefire sign that it has passed the test.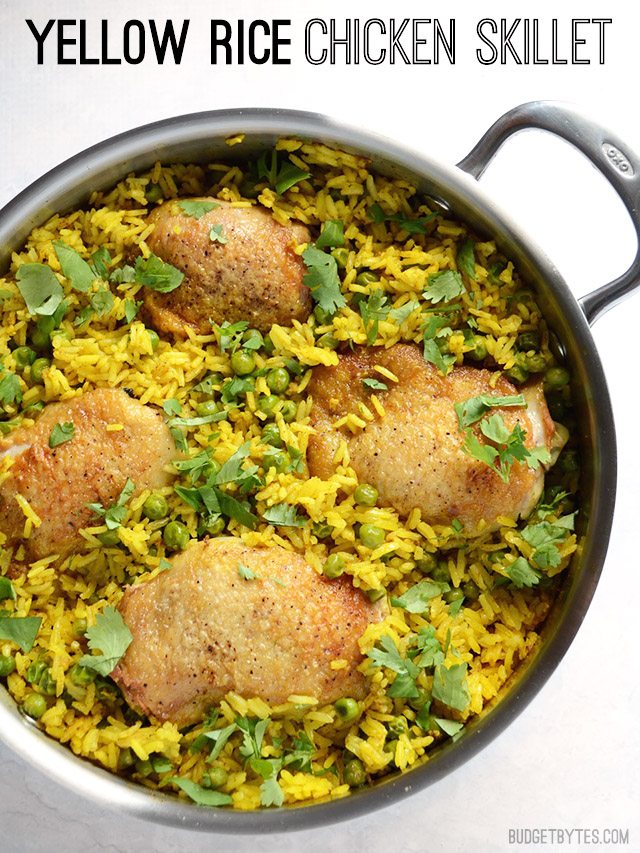 So, whether you're in the mood for some delicious pasta, chicken, veggies, or your just want to take a slight break in the kitchen, these easy one pot meals are going to be a sure fire hit!
Cheesy Vegetarian Chili Mac via BudgetBytes
Roasted Red Pepper Pasta via BudgetBytes
One Pot Beef and Mushroom Stroganoff via BudgetBytes
Spinach and Artichoke Wonderpot via BudgetBytes
Beef Taco Pasta via BudgetBytes
One Pot Creamy Sun-dried Tomato Pasta via BudgetBytes
20 Minute Spinach and Artichoke Pasta via BudgetBytes
Bacon and Spinach Pasta with Parmesan via BudgetBytes
Yellow Rice Chicken Skillet via BudgetBytes
---
---