How to Make Your Own Nut Butter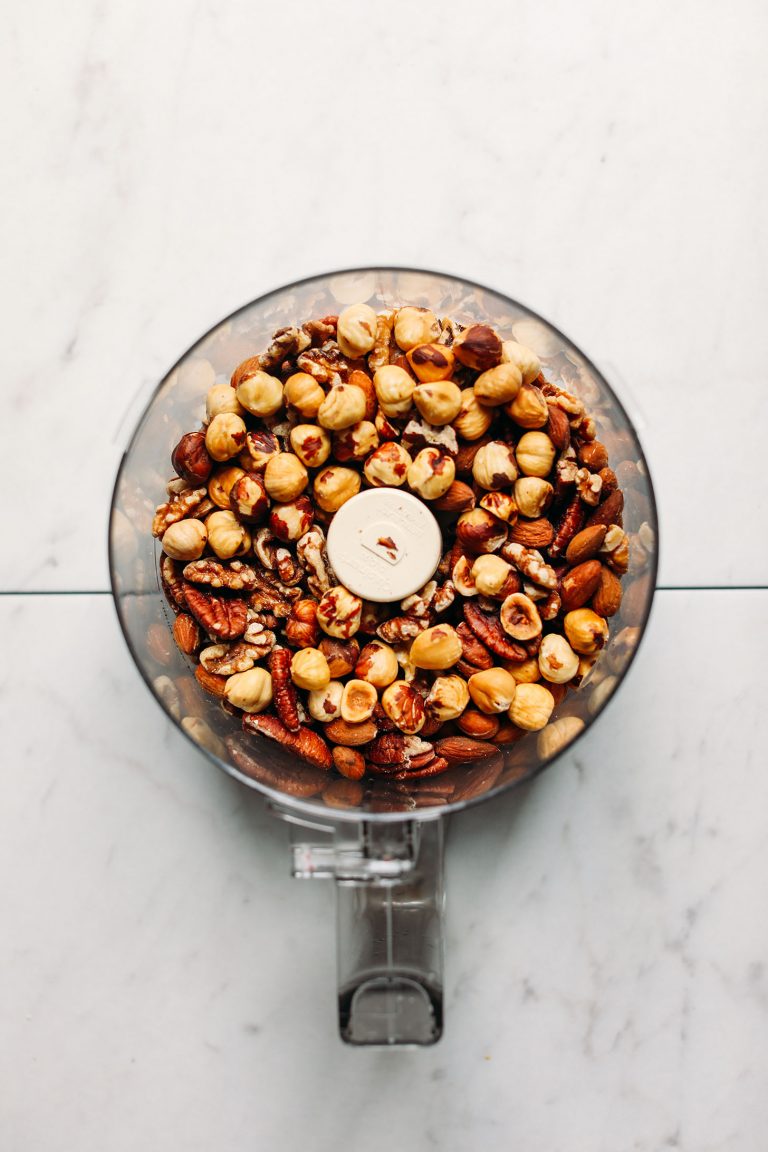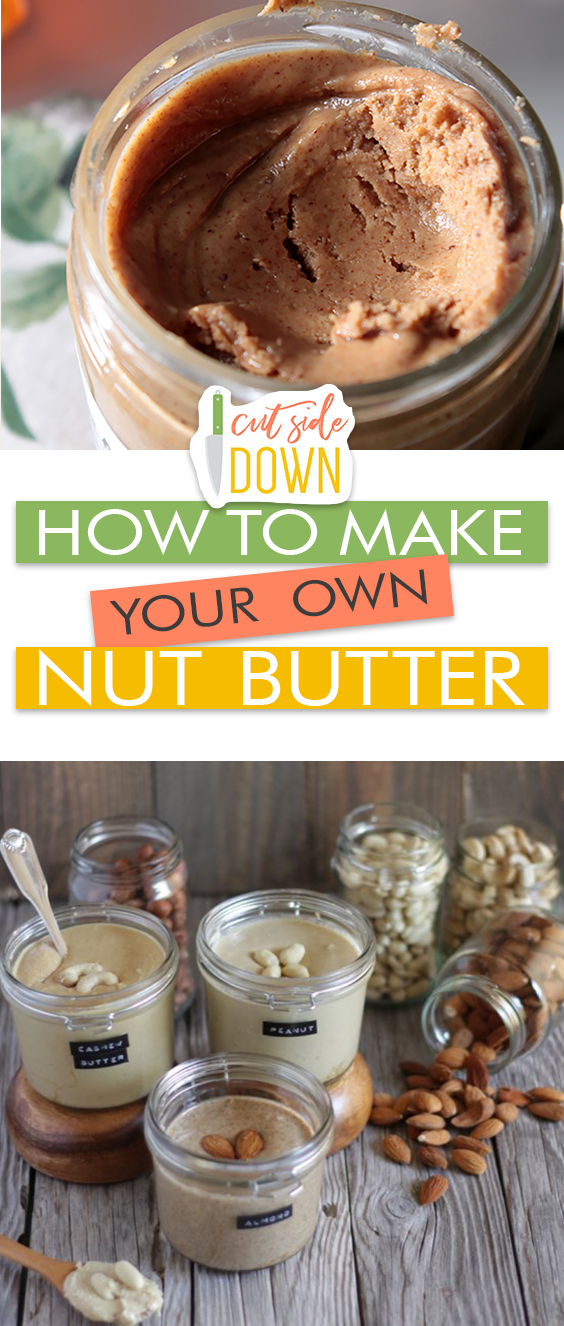 Looking for an easy nut butter recipe? Look no further!
Alright, raise your hand if you make peanut butter and [something] sandwiches for your little humans at least once a week. I might be raising my hand once for all five days of the school week. But here's the thing, have you ever looked at what's actually in your beloved peanut butter spread? Because it's a whole lot more than just peanuts. So how do you keep the tiny humans from full scale revolt while feeding them something more than just peanut flavored sugar? You make your own nut butter! I promise, it's a lot easier than you think. If you head on over to MinimalistBaker, she's got a wonderful walkthrough. But here are the basics:
Choose your base! Do you want almonds? Hazelnuts? Sunflower? You really can't go wrong with any nut base. Depending on the nut, you might want to roast them before you blend. Either way, you want about 3 cups of nuts. 
Blend it, Baby! Be patient, and just let it blend. Whether you use a food processor like this one, or a blender like this one, take time to let it blend on up and don't feel like you have to add anything to it.  
Mix-ins! While it's blending you can choose what/if you want to add anything in. I know, I was talking all about all that extra stuff, but this is different. You can add in flax seeds for extra fiber content, hemp hearts for creaminess, or even some chocolate for a little bit of sass.
Regardless of what combo you use, taking 15 minutes to make your own nut butter can be an awesome way to save money and keep your kiddos a little bit healthier. I love these nut butter recipes! Plus it's an awesome way to customize your butter to your allergy preferences!
---
---